Falling asleep in Rome and waking up in Capri – sailing on a cruise can be a luxurious way to go on a multi-destination holiday. But this isn't the only way to travel expansively, and Trafalgar's multi-centre tours can take you on a whirlwind ride across countries and continents. Read on for five of our best multi-destination holidays, from safari tours in Kenya to an ancient adventure through Israel and Jordan.
On this tour exploring our personal highlights of the Mediterranean, you'll spend fourteen days tasting some of the most fresh and delicious ingredients that Spain, Italy and France have to offer.
Dining with local growers at a Tuscan agriturismo, you'll sample Italian produce with the people that have worked the land year round to savour these dishes.
There's plenty to see, taste and experience on this vacation package travelling through sun-kissed locations in Spain, Italy and France. Whether you're taking in the glamour of Monaco or exploring the ancient grandeur of Florence, this Trafalgar multi-destination holiday packs the best of southern Europe into a whirlwind experience.
GET INSPIRED BY:
Mediterranean Highlights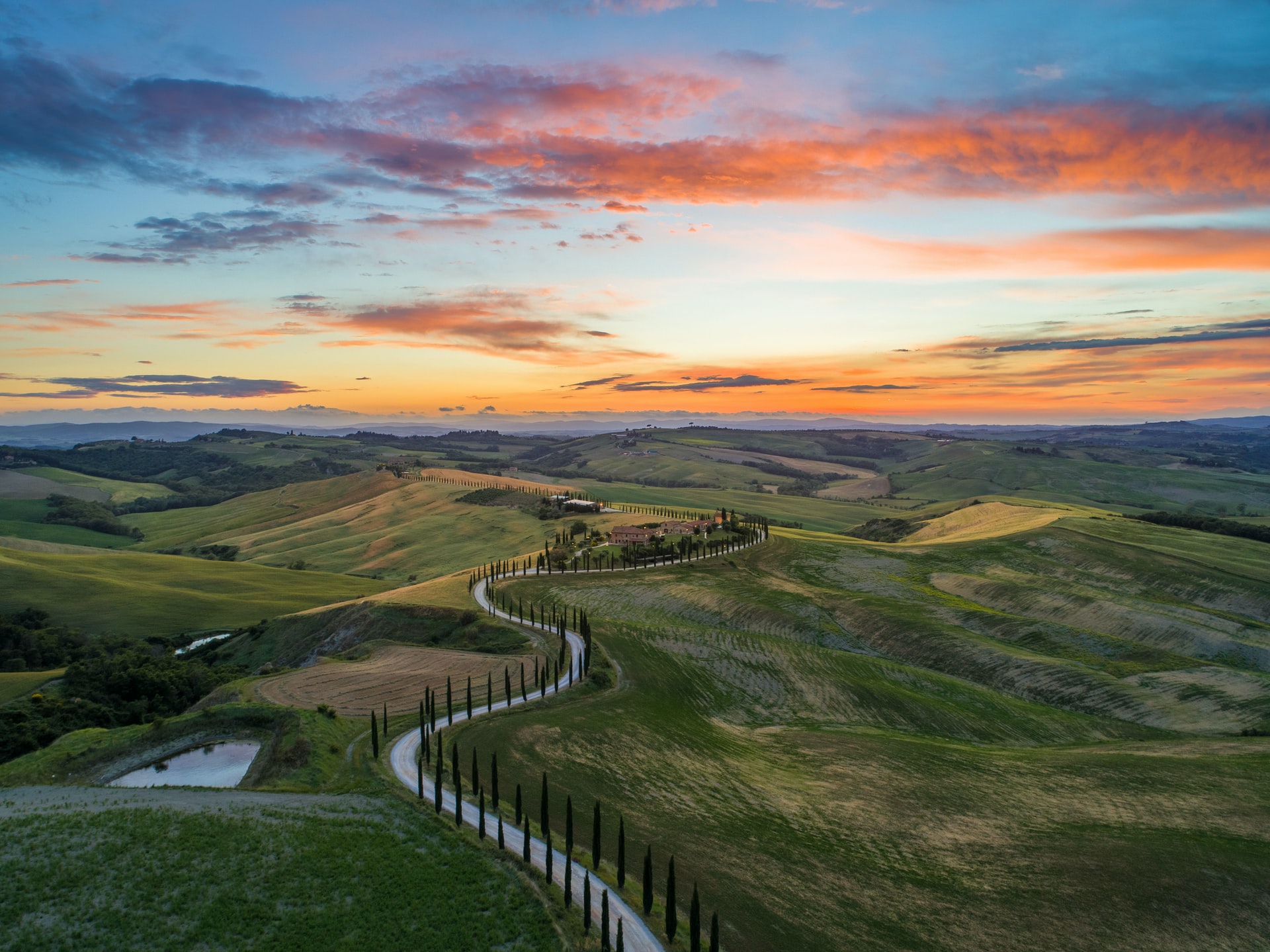 If you're feeling the pull of outdoor adventure, how does touring five national parks and two game reserves over fourteen days sound? This African safari adventure is a multi-centre holiday that shows you some of Kenya and Tanzania's natural wonders.
Whether you're looking out for lions sunbathing in the savannahs of the Maasai Mara or watching hippos feed in Lake Victoria, you can guarantee this safari tour will please any animal lover or David Attenborough fan.
You can also experience a full day safari game drive in the legendary Serengeti National Park to gain a true sense of size of the wild African plains, to appreciate the beauty of its landscapes and the delicate balance of its ecosystem. Compared to looking over the vast blue ocean on a cruise, land travel can provide you with different and exciting sights every minute.
Staying in the best lodges, hotels and luxury safari camps that Trafalgar's expert guides have sourced four our guests, this African adventure means you not only travel in style, but also experience incredible variety on your multi-centre trip.
GET INSPIRED BY:
African Safari Adventure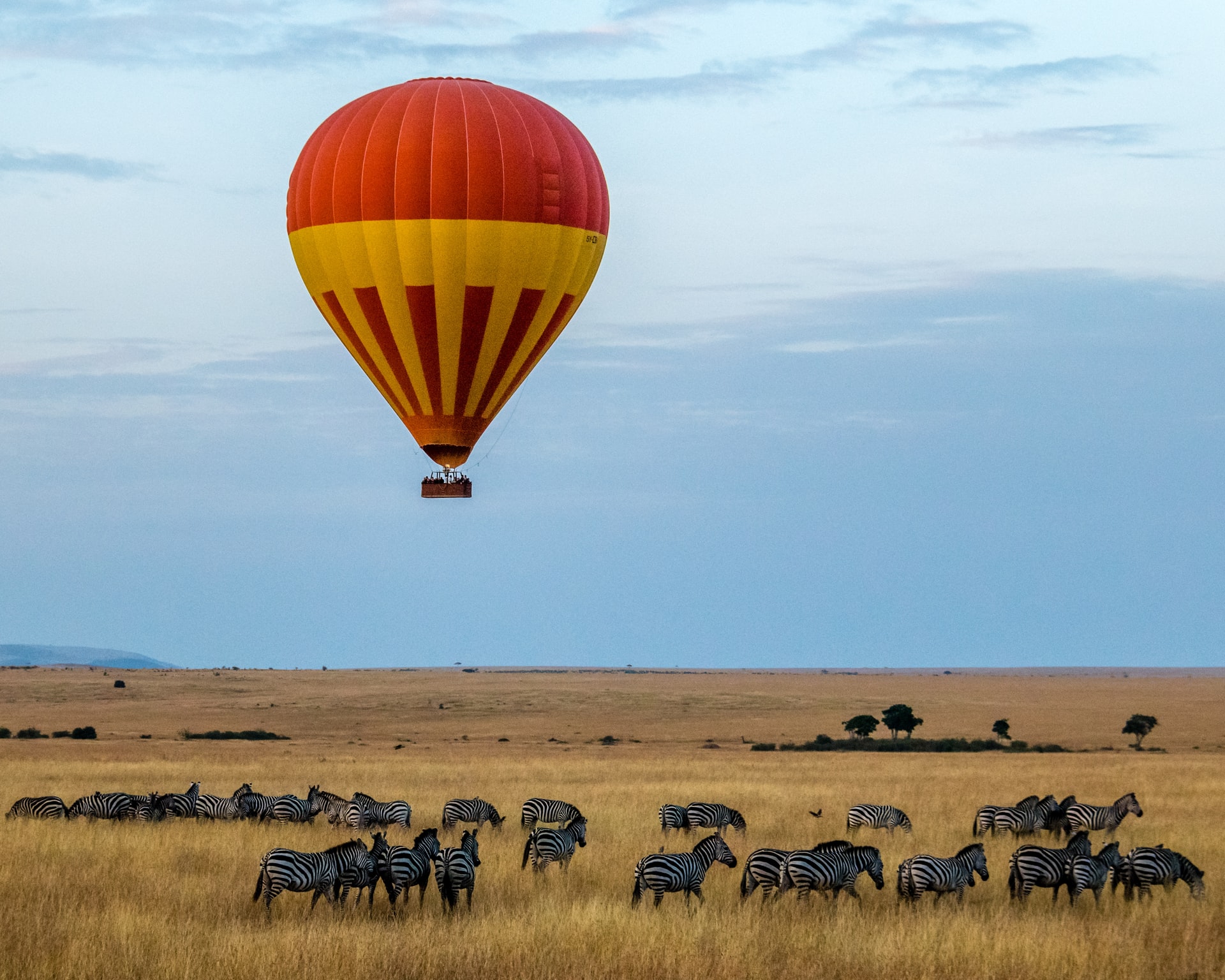 RELATED CONTENT: 5 types of travel that are the best alternatives to cruises
For those that love the hustle and bustle of city streets, this multi-destination vacation through Vietnam and Thailand immerses you in two of Southeast Asia's most iconic cities.
Our tours are all about immersing you in the best experiences that the world's greatest cities have to offer. On this nine-day tour, you'll touch down in Ho Chi Minh City before spending three days exploring its colourful streets.
Renamed from Saigon after the Vietnam War in 1976, Ho Chi Minh City's architecture has the look of a European city due to its time as a French colonial city. This blend of cultures is something that needs to be explored on foot, and the time you'll spend here is one of the great advantages of exploring cities by flying compared to cruising.
You'll also spend a day exploring the Cu Chi Tunnels for an insight into the lives of soldiers in the Vietnam War before flying to Bangkok. Once there, you'll see Damnoen Saduak Floating Market and shop for fresh produce with a local Trafalgar host to craft some incredible Thai dishes.
GET INSPIRED BY:
Saigon and Bangkok Explorer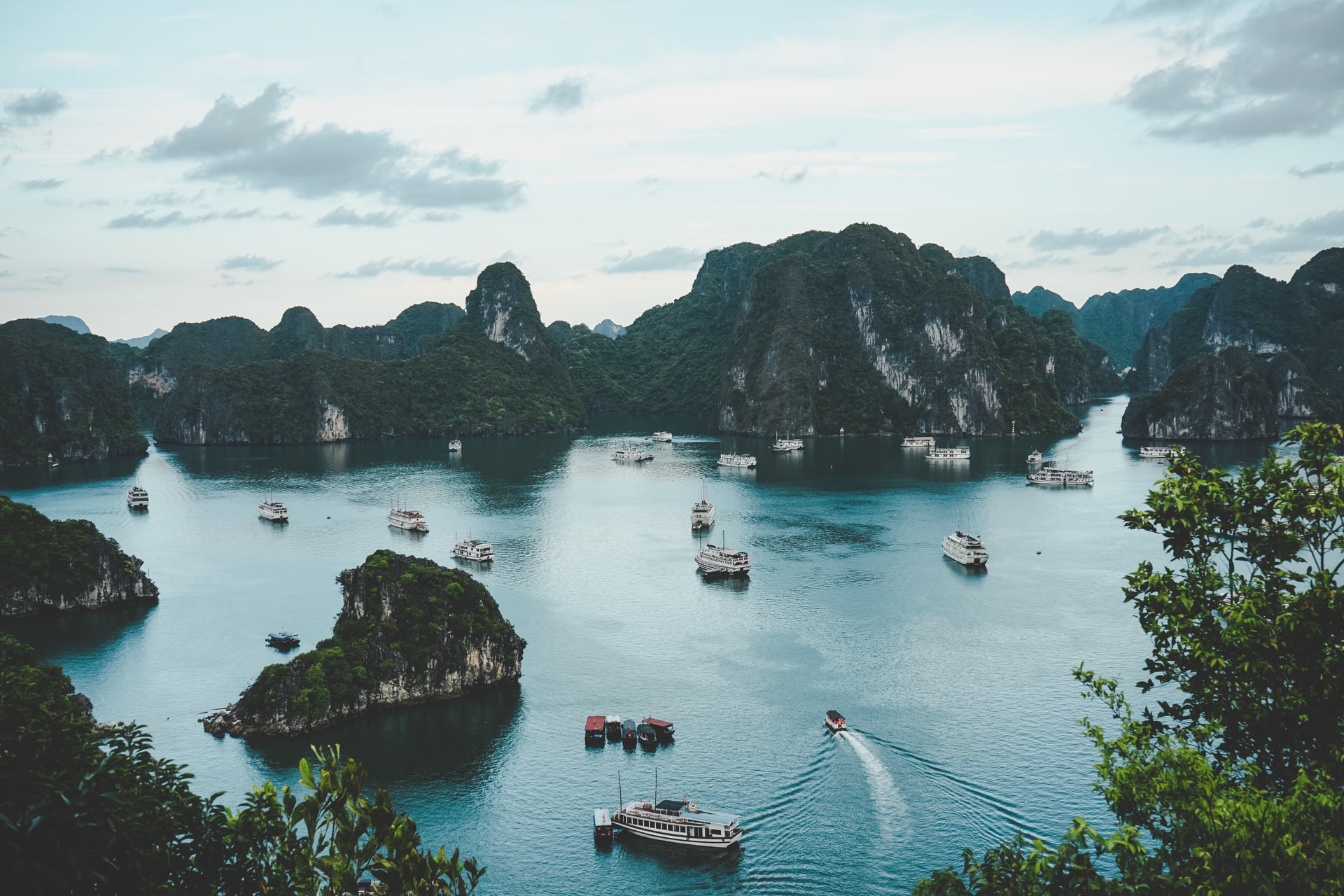 For a pilgrimage to some of the world's most incredible religious sites, Israel and Jordan should be at the top of your list. This multi-destination holiday takes you across two countries to see the most unmissable spots in each.
This thirteen-day trip starts in Tel Aviv – known for its exciting nightlife, cutting-edge galleries and 14km of beaches on its Mediterranean coast. From here, you will visit sites such as Cana, where Jesus is said to have turned water into wine.
Exploring Jerusalem, you will get the chance to visit the oldest Islamic monument in existence – the Dome of the Rock. From Jerusalem, this trip takes you onwards to Jericho, the world's oldest continually inhabited city which was settled 9,000 years before the birth of Christ.
Before flying home this tour takes you to one of the Seven Wonders of the World, described by poet William Burgon as "a rose-red city half as old as time". Petra's carved rock faces contain an elaborate structure of tombs and this site was visited by over a million people in 2019 – a perfect place to mark the end of this adventure.
Compared to a cruise to Israel, visiting seventeen ancient cities in thirteen days is something only a multi-centre tour by land travel can offer.
GET INSPIRED BY:
Land of the Gods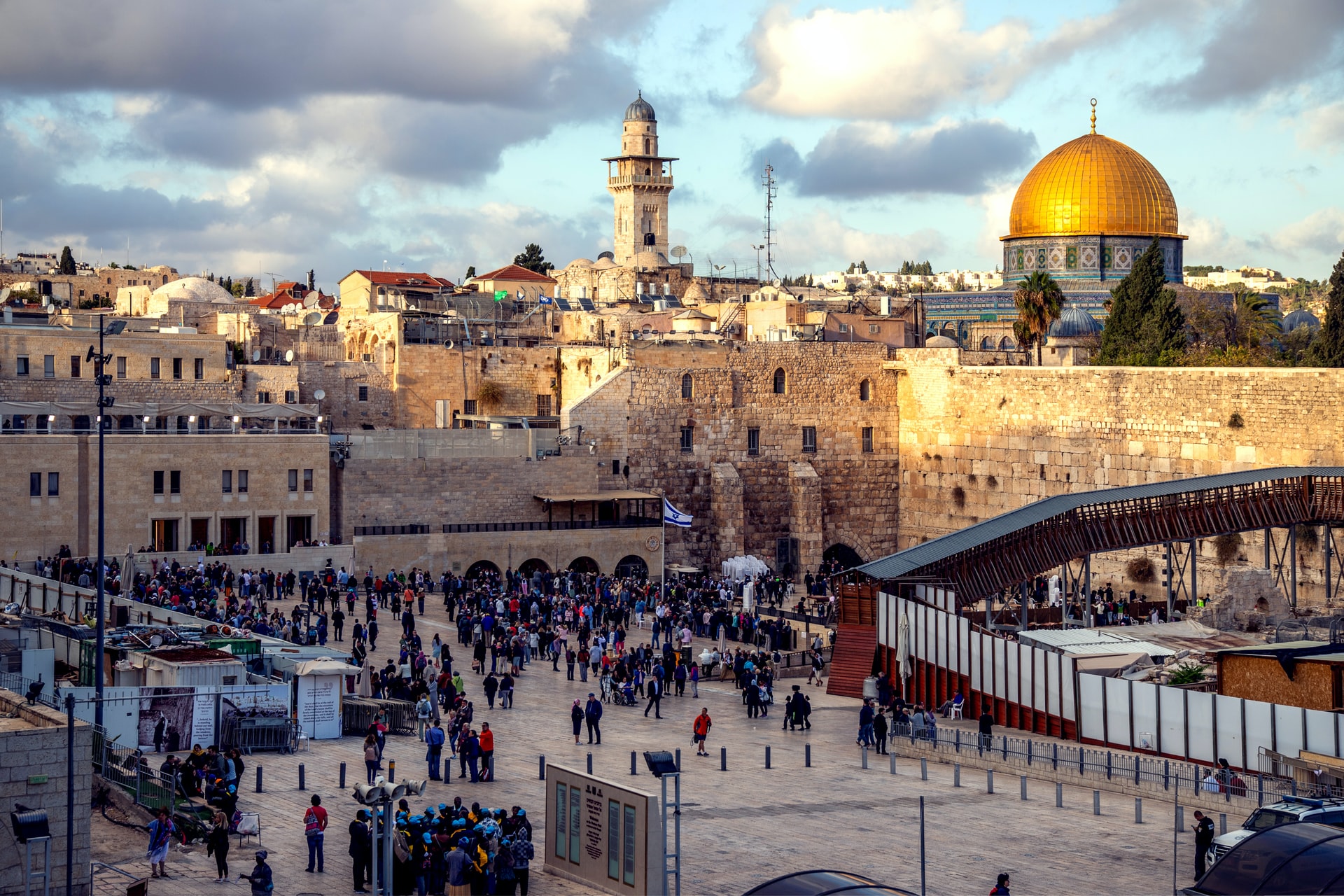 RELATED CONTENT: The safety of cruises and coronavirus: 4 things you should know
Looking for a vacation that'll keep kids and parents happy? Our family tour of England, Wales and Scotland has been tailored to cater to the whole family.
Starting with a tour of London, you'll see magical locations like Platform 9 and 3/4 where Harry Potter boarded the Hogwarts express, before getting close to royalty for the Changing of the Guard at Buckingham Palace.
If you're still craving a closer look at the Royal Family, the last stop on your tour of the UK's capital is the Tower of London. The Tower is home to the Crown Jewels which have been valued at £4 billion (but are unlikely to be sold any time soon!)
The next day on your itinerary is free for you to wander London without any schedule. This flexibility is one of the best things about our multi-destination holidays, and it's something you can't get with short trips off-board from cruises.
Travelling from London into Bath and Wales, you can also take an optional tour in Liverpool to see the musical landmarks that birthed the Beatles, or once again use some of your free time to explore. Our optional experiences are another great advantage of Trafalgar land travel and our multi-centre tours, as we provide our guests with the freedom to control the experiences on their itinerary. If you have a special place in one of our stops that is close to your heart, our Travel Directors can help facilitate a visit for you.
From Liverpool, you can walk in the steps of the British aristocracy in Lancaster and you can touch Ancient Roman history at Hadrian's Wall, before crossing the Scottish border to see sites like Edinburgh Castle. Spot the Scott Monument on Princes Street, the second largest monument to a writer in the world. The monument is dedicated to Sir Walter Scott and if you're feeling energetic it's only 287 steps to the top.
GET INSPIRED BY:
Castles and Kilts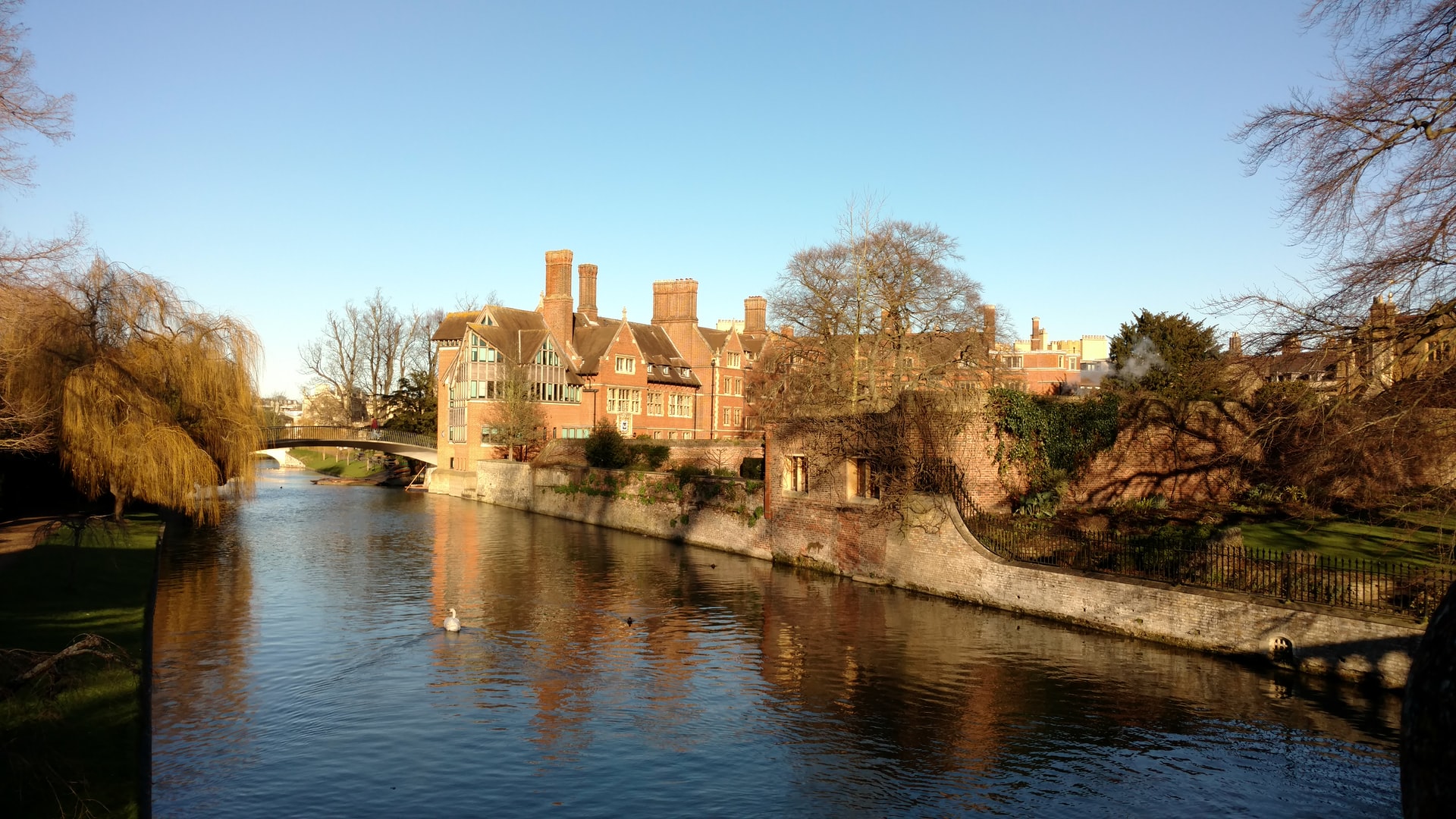 Inspired to travel by land? Trafalgar's multi-destination tours are available to book now for your next unforgettable holiday.