As we look forward to taking trips again in the near future, many of us are considering the safest ways to travel on our next vacation. The safety of cruises is a particular focus for many that love to travel by sea. Unfortunately for those that had booked trips, cruises are currently in the process of adapting to the new normal of 2020, after Covid-19 sent the world into lockdown. But what are the main differences between taking a cruise versus land travel? Read on for some of the top points to consider about cruises when planning your next trip.
1. If you need to quarantine, it will be onboard the cruise ship
After coronavirus spread on the Diamond Princess cruise ship in February 2020 and 712 people tested positive, passengers of all nationalities were required to quarantine on board at Yokohama port in Japan for two weeks.
Being isolated onboard a ship is very different from being exposed to the virus during land travel. Each country has its own requirements for quarantine, but on land, you have much wider access to medical care and testing stations. If you test negative for the virus after self-isolating, you can move on to the next stage of your trip with no further delay.
2. Demand for cruises was at an all-time high before the pandemic – a challenge for distancing
Cruises are increasingly popular and in 2020, 32 million passengers were predicted to cruise – up from 20.5 million in 2011.
A recent survey showed that 82% of cruisers were likely to book a cruise for their next holiday. With this in mind, 2021 could well be a busy year for travelling by sea, at the same time operators are adapting to the new guidelines for cruising.
What does this mean for the safety of cruises? With a rush for places and a need to balance the books after the events of 2020, we're likely to see busy cruises, which could prove a real challenge for physical distancing. On July 4th, the number of people flying in the U.S. was 80% lower than in 2019, so different modes of transport are seeing very different demand levels, and you may consider this when planning your next trip.
RELATED CONTENT:
All the important hygiene practices you can expect to see on a Trafalgar trip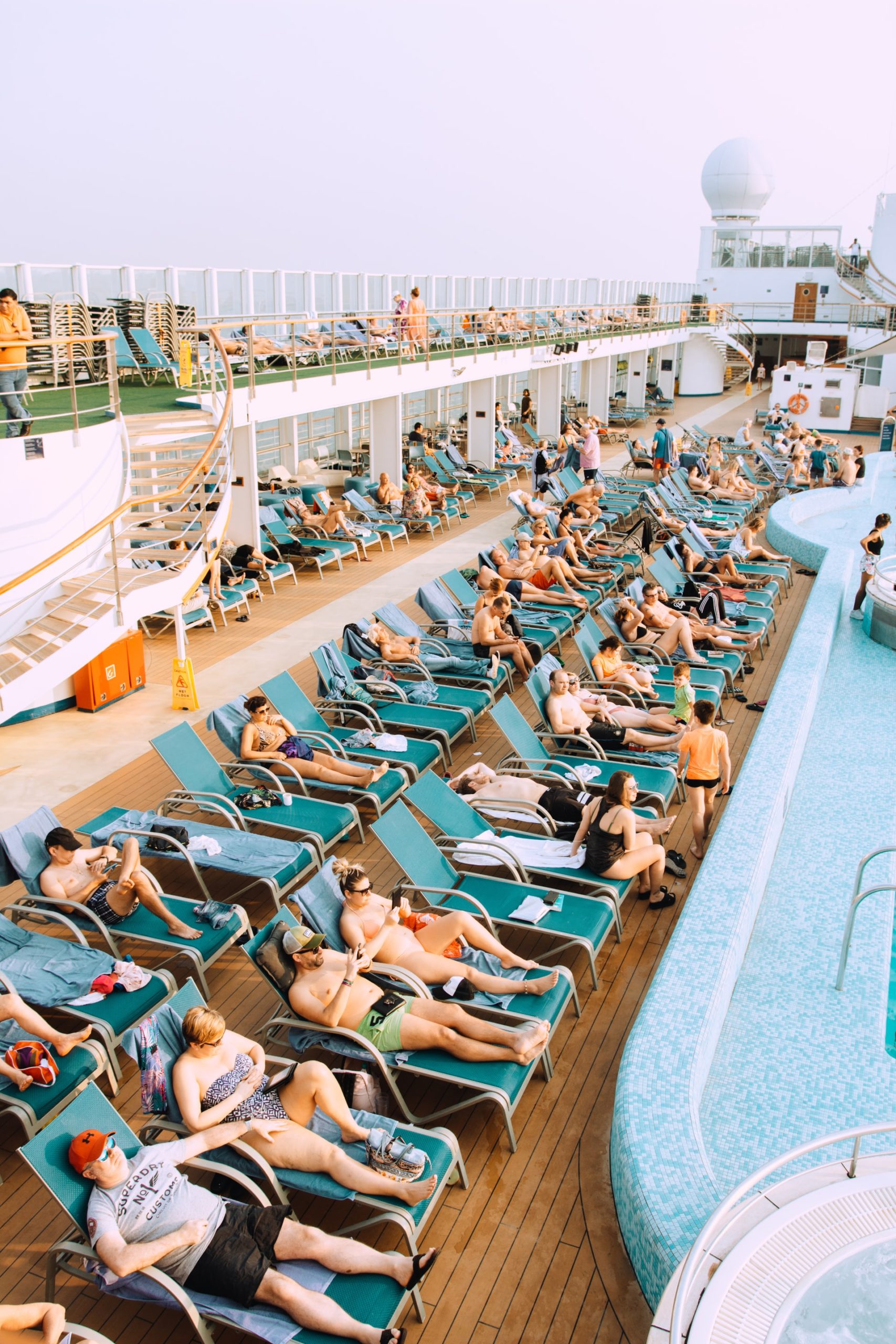 3. The worldwide recession trickles down to the cruise employees
We've previously touched on how airlines clean their planes, and how airlines have grappled with the new normal of hygiene procedures in 2020. Southwest Airlines also stated they now spend over six hours cleaning each aircraft every night.
But how are cruise liners ensuring that guidelines on cleaning their ships are being maintained? A 2016 report on the safety of cruises found some ships required crews to work 70 hour weeks with no days off or paid leave, leaving questions around how staff will be able to maintain hygiene standards under high-pressure labour practices.
The London School of Hygiene and Tropical Medicine believe that to avoid future infections cruises should maintain a maximum of 50 per cent normal capacity, so operators will have a lot to weigh up in 2021. As sea-based travel adapts to new guidelines for cruising, it'll be a learning process that may involve regularly screening passengers during the trip as they return from onshore day-trips.
4. Cleaning a cruise ship is a huge task that can take up to a month
While you're unlikely to have given a second thought to how cruise ships are cleaned before 2020, hygiene concerns are likely to play a part in our travel decisions for the foreseeable future.

On the 1st of March, the Diamond Princess's last passenger disembarked. Thirty days later, a deep clean of the ship was completed and Japan's government gave it the go-ahead to sail safely. The Diamond Princess's clean-up effort saw the team disinfect 18 decks and over 1,300 cabins and was carried out by 240 specialist workers.
Having a confirmed case on board could take an entire cruise ship out of service for up to a month, which is a big risk for travellers who are relying on smooth sailing to get them where they need to go. Until now, the luxurious space of a cruise ship has been one of the great appeals of cruising, but compared to land travel, it will now mean a huge amount of surface area to keep safely disinfected.
Further Reading: Even in these uncertain times, Trafalgar can give you the assurance that you can still plan, book and travel worry free and with confidence. Head to our worry free page to discover how.