If you're planning to visit Slovakia, here are the top 10 Slovakia facts and things you need to know before you go. Sandwiched between the Czech Republic, Austria and Hungary, Slovakia is still a fairly 'undiscovered' destination in Central Europe. Often mistaken for Slovenia (further south), Slovakia promises history, adventure and jaw-dropping scenery.
1. It might be the geographical midpoint of Europe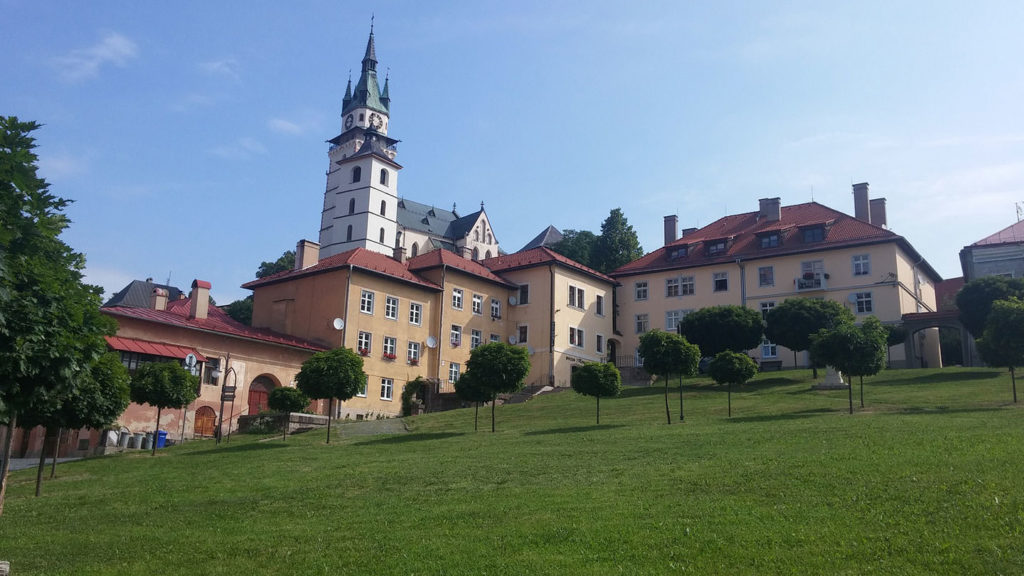 There are at least five (and as many as eight) countries vying for the right to claim the midpoint of Europe as their own. It's a contentious issue. Not only because there are different ways to calculate the geographic midpoint, but also because it has both symbolic and tourism implications.
Slovakia is up against the likes of Lithuania, Ukraine, Belarus and Poland in the midpoint stakes. However, Slovak geographers consider Kremnica the geographical centre of Europe. And, they've marked the actual site with a boulder.
One Slovakian fact not in dispute is that Slovakia has the only capital city in the world bordering two countries. That's right: Bratislava rubs shoulders with both Austria and Hungary. Fancy a cruise on the mighty Danube? The Austrian capital of Vienna is only 60 km away – making Slovakia a quick, easy and intriguing stop on any European tour.
2. It has the world's highest number of castles and châteaux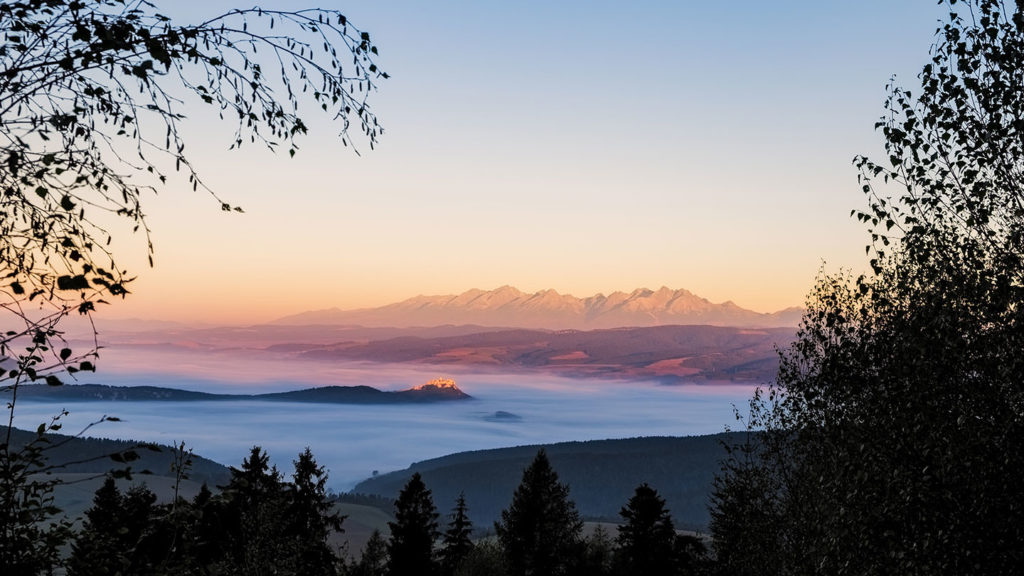 Slovakia has 180 castles and 425 châteaux – the world's highest number of castles and châteaux per capita. Not bad for a country that is less than half the size of New York state.
Perhaps the most famous castle of all to include as a stop when you visit Slovakia is the UNESCO-listed 900-year-old Spiš Castle, just outside the village of Žehra.
3. It has some of Europe's most jaw-dropping scenery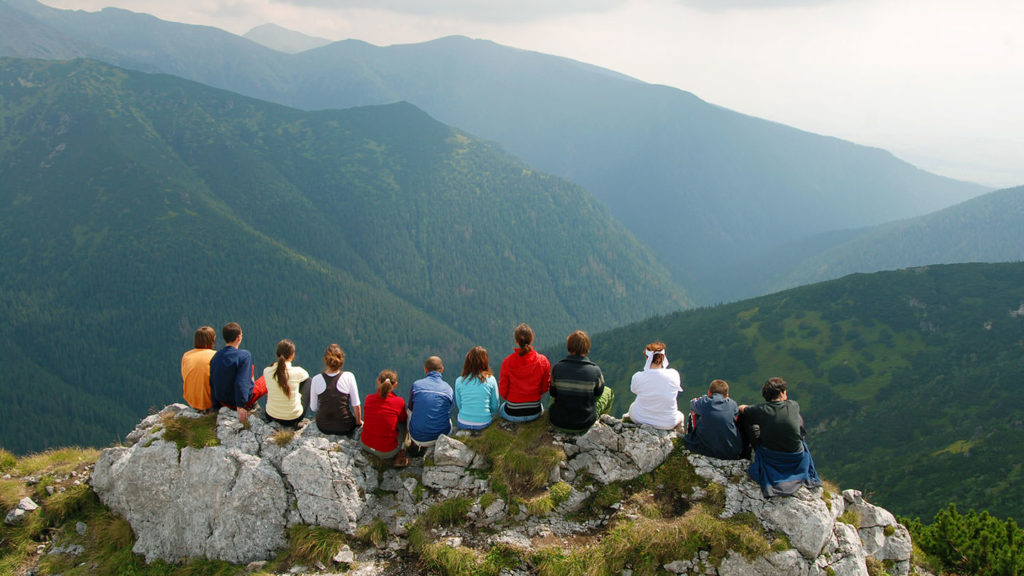 Slovakia is incredibly beautiful. A testament to this fact is the country's nine national parks and 14 protected landscape areas.
Visitors can take a cable car up to Lomnicky Peak in the High Tatras or float down the Dunajec River on a traditional wooden raft. For those more adventurous souls, there's an opportunity to track bears and wolves in one of Europe's last untouched wilderness areas, the Slovak-Moravian Carpathians.
4. There are more than 1600 mineral springs
Another of our favourite things to know about Slovakia, is that the country is awash with underground springs. Slovakia has over 1600 officially registered springs. These include sources of pure, mineral drinking water and hot thermal baths.
Soak in the warm, therapeutic waters offered by the spa towns of Bešeňová or Piešťany. You could also choose to visit the village of Podhájska, where the water is said to have more beneficial effects than the Dead Sea. It's so salty, you can even float. There is no better place to relax and forget about the outside world.
5. It has 20 UNESCO World Heritage Sites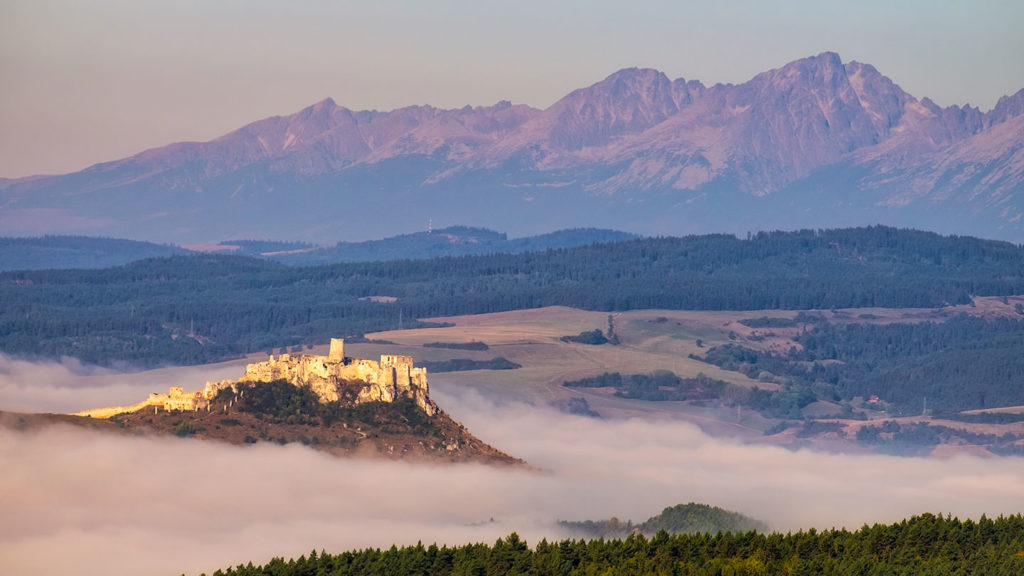 In addition to Slovakia's enviable collection of castles and châteaux, it also has an impressive number of UNESCO-recognised heritage sites. From the historic town of Banska Štiavnica to the country's wooden churches and natural caves, there is plenty for history and culture buffs to explore.
Our pick? Bardejov is an almost perfectly-preserved medieval town, with its fortified city walls, old Burghers' houses and the Gothic Basilica.
6. It's home to natural caves and an underground river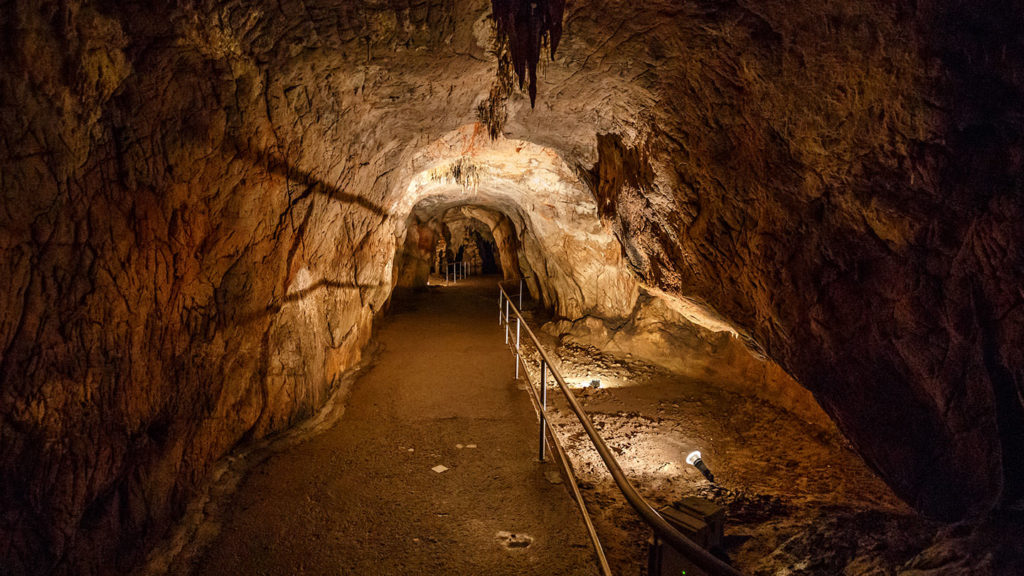 Go underground for another captivating fact about Slovakia. The destination is home to a staggering 6000 caves. Most of these can be found in the national parks of Low Tatras, Slovak Paradise and Slovak Karst.
Our favourite spelunking tip? Head to southwestern Slovakia and visit the Domica Cave where you can cruise down the Styx River – Slovakia's ancient and wondrous underground waterway.
7. Slovakia has the first folk architecture reservation in the world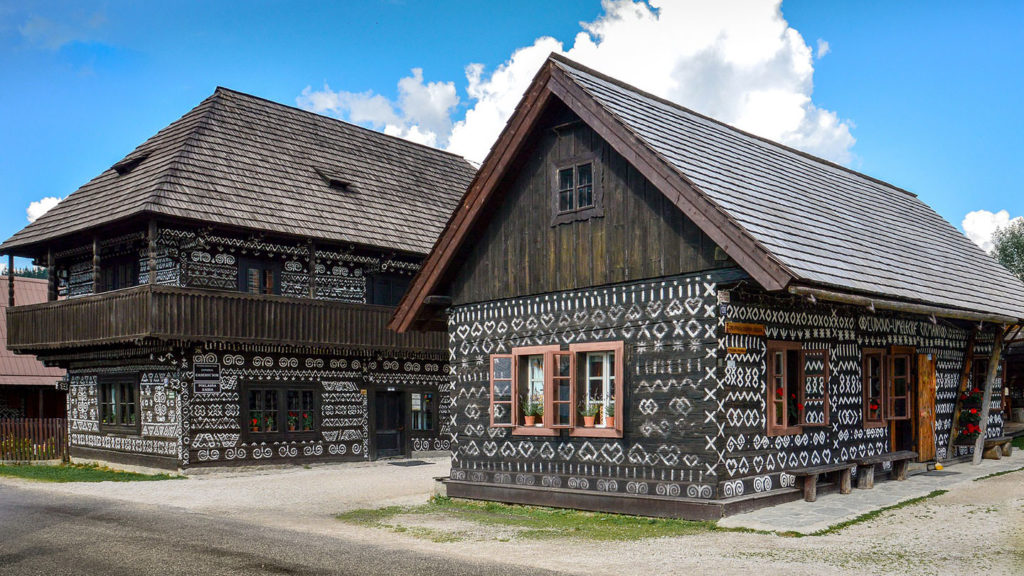 Steeped in folk tradition, Slovakia enjoys a rich heritage of folk music and folk dancing. The best place to experience Slovakia's cultural history is in the picturesque village of Čičmany – the world's first protected reservation of folk architecture.
Admire the village's intricately-decorated wooden houses, or step inside one and travel back in time for a glimpse into traditional Slovak village life. While you're there, grab a coffee and check out the folk art, ornaments and trinkets. We can't think of a better way to spend an afternoon in Slovakia.
8. Slovakia's national dish is Bryndzové Halušky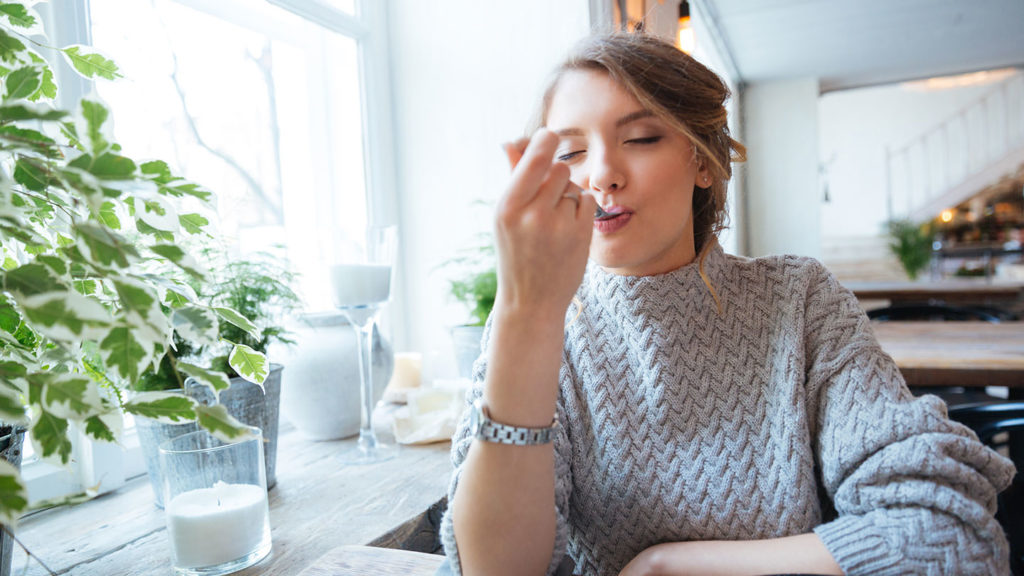 At the top of the menu when you visit Slovakia? A hearty plate of Bryndzové Halušky.
Slovakia's national dish combines small potato dumplings (similar to Italian gnocchi) with a soft and crumbly sheep's cheese called bryndza. The result is creamy, comforting and utterly delicious. Channel your inner Slovakian and finish it off with bits of smoked bacon, local sausage and chives.
RELATED CONTENT: Yummy local Slovakian dishes to sample on your next visit
9. Enjoy the national drink, Borovička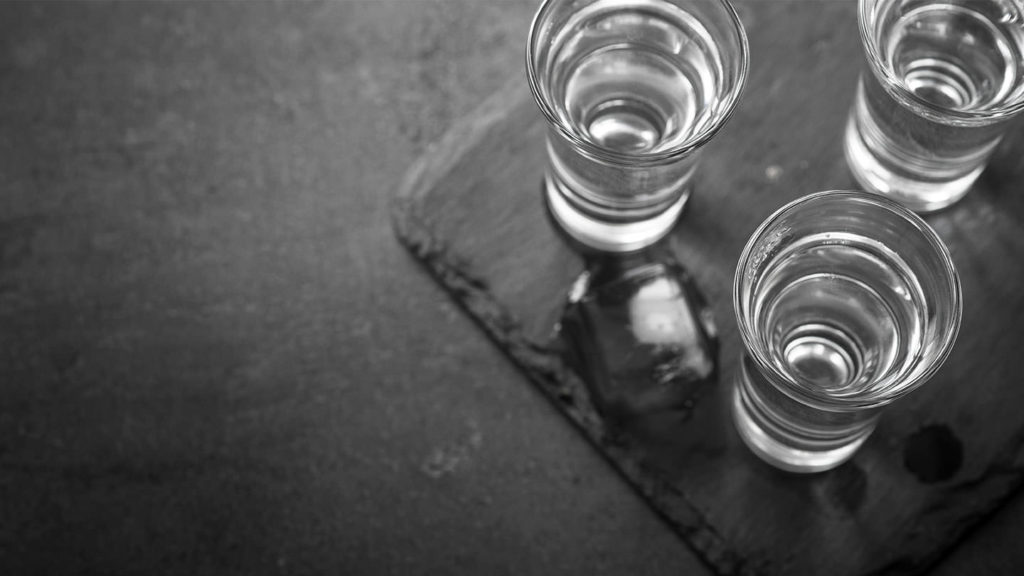 Slovakia's national drink, Borovička, is sometimes referred to as Slovak 'moonshine' or 'Revenge of the Forest'. Often mistaken for gin, Borovička is made from fermented ground juniper berries, which are steeped and distilled in a variable base spirit.
Some locals regard Borovička as an every day 'preventative drink', good for everything from arthritis and gout to a well-functioning digestive system. But be warned, at anywhere between 40% and 70% alcohol content, it might just put hairs on your chest.
10. Slovakia is easy to visit, affordable and a doddle to get around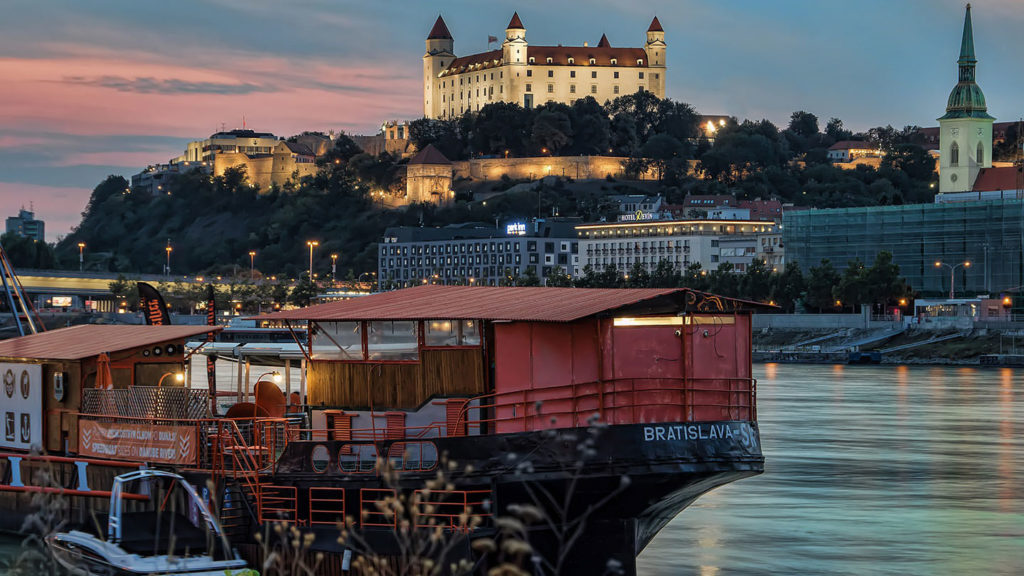 If you're still looking for a reason to visit Slovakia, we've rounded up a few more hints, tips and Slovakia facts:
Although the official language of Slovakia is Slovak (similar to other Slavic languages like Russian, Polish and Czech), English is widely spoken and easily understood.
Unlike its neighbours (except Austria), which all use their own currencies, Slovakia retired the Slovak Koruna in 2009, and now uses the Euro – which is extremely convenient for anyone travelling through Europe.
Slovakia has a well-deserved reputation for being affordable. Slovakia is the seventh-cheapest country within the European Union (EU), falling in behind the likes of Bulgaria, Romania, or Hungary.
Shops in Slovakia do not stay open particularly late, close early on Saturday, and are definitely closed on a Sunday, so try to buy anything you need in advance.
Public toilets are often 'pay toilets', so be sure to have a few coins with you at all times.
Artist Andy Warhol had roots in Slovakia. His parents came from Medzilaborce, a town in north-eastern Slovakia, close to the border with Poland. As a result, Slovakia is now the unlikely home of the world's second-largest collection of Andy Warhol's works (after Pittsburgh in the United States).
Finally, Bratislava is a melting pot of history, architecture, tradition, culture, art, drinks, food and fabulous people. Of all the things to know about Slovakia, it's that you need to visit, at least once.
Have you visited Slovakia? Which Slovakia facts and things to know would you share with first-time visitors to the country? Let us know in the comments below…