The heavenly natural border between Slovakia and Poland, the Tatra Mountains, is an epic mountainscape that dominates the Carpathians. It stretches some 785km, most of it in Slovakia, making it a solid 'go-to' for hikers, climbers and skiing enthusiasts.
Seeing is believing, however, when it comes to the lofty peaks of the Tatra Mountains. And never more so enchanting than the exciting arrival of spring in Slovakia. Brilliant hues of lilac dot lush green meadows as the tiny buds of crocuses start to bloom.
This brilliant backdrop is a boon for butterflies, bees and birds, which shrug off their winter mantle to enjoy the warmth. You'll be hard-pressed not to join them, flinging yourself into the colourful glades for a bit of timeout amidst the epic mountain views.
RELATED CONTENT: Slovakia Destination Guide
Spring fever in the Slovakia Tatra Mountains
As the chill of winter subsides and the snow starts to melt, the adrenalin-fuelled ski slopes of the Tatra Mountains in Slovakia give way to lush meadows and the promise of a warm spring. Here are our favourite five visuals of springtime in Slovakia's Tatra Mountains that will put you on the road to Instagram perfection.
1. Beautiful blooms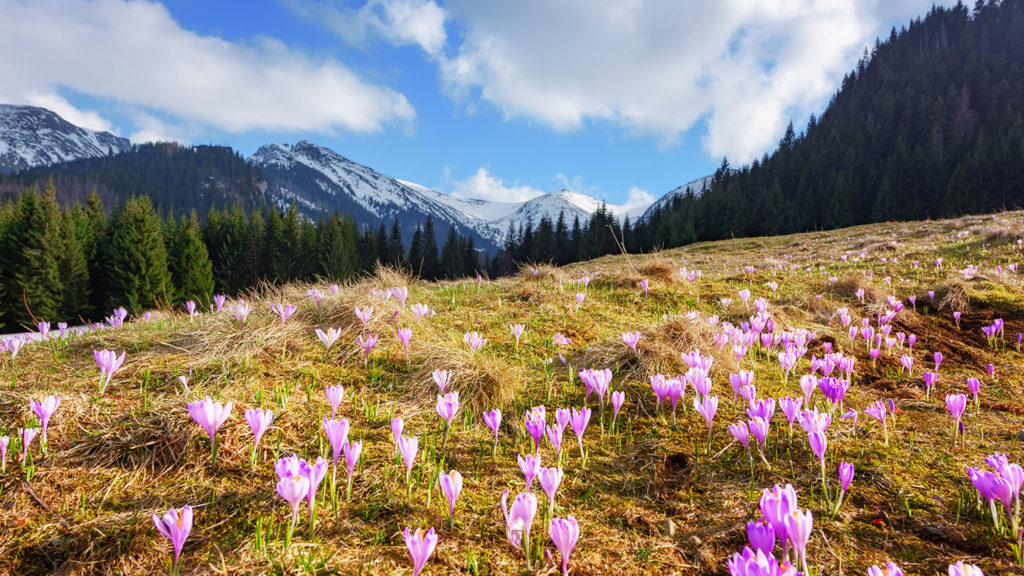 First things first, no picking flowers when you visit the Tatra Mountains. There are over 1400 species of plants in the Slovakia Tantras region. Some of them are endemic and some are glacial relics that have survived through ice ages for millions of years. Consequently, they are all highly protected. So, you can look and capture them on camera, but certainly don't touch them and please do watch where you step.
Keep a keen eye out for:
Dryas octopetala: A glacial relic beauty with eight white petals.
Delphinium oxysepalum: Slovakia is the only place on earth where you can see this endemic plant with big palm-shaped leaves and a mix of blue and purple flowers.
Campanula cochleariifolia: A heart-shaped light-blue purplish coloured plant which loves rocky terrain.
Ranunculus altitatrensis: The humble buttercup, of which there are several types endemic to the High Tantras.
Our favourite bloom in these parts, however, is the delicate Crocus sativus (saffron crocus) that pops up as early as mid-March in the Tatra Mountains. Admire their delicate purple, white and yellow petals of hundreds of crocuses against the backdrop of snow-capped peaks and rolling meadows. It really is impossible to take a bad photo.
2. The great outdoors
Get ready to lace up those walking boots. With an extraordinary number of trekking trails of different lengths and difficulties, the Tatra Mountains is a paradise for outdoor enthusiasts.
Roam the undulating landscape for one, two or even three days. The choice is yours. There are over 600km of paths from which to choose. And, with a landscape that rivals the Swiss Alps, you'll want to make the most of every kilometre of this mountain playground.
Favourite hikes to add to your list include:
Rysy: Hike from Slovakia into Poland and stand on the country's tallest peak at 2499m. From this incredible vantage point, you'll be able to see over 100 Tatra peaks and several lakes.
Kriván: Dubbed Slovakia's most beautiful peak, this one is easily accessed on well maintained and marked trails. What's more, it is an important symbol for the Slovak people, reflected in the nation's decision to add it to their euro coins.
Vel'ká Svišt'ovka and Zelene Pleso: This 16.3km moderate hike is one of our favourites, most notably because you get to enjoy lunch at the lodge next to the 'Green Lake'.
Veľká Studená Dolina (the Great Cold Valley): Best during late spring and in summer due to the wildflowers, this is a pleasant walk through a 7km-long valley.
GET INSPIRED BY: Highlights of Eastern Europe
3. Epic mountain sightseeing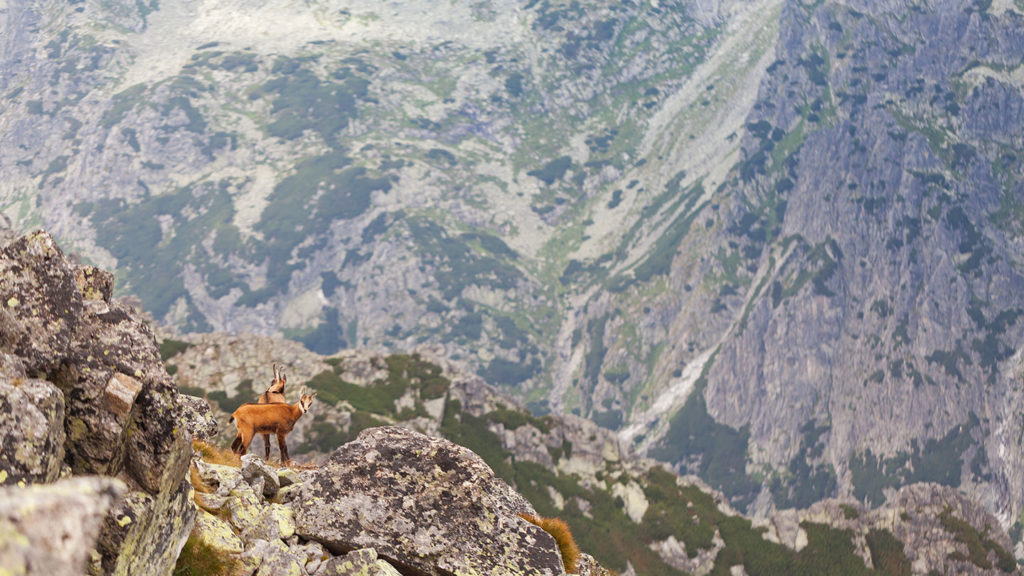 Put your hands up and touch the sky. With 26 peaks towering over 2500m, the High Tatras will take your breathe away. Take your binoculars along for the walk and keep a keen eye out for the wildlife that finds sanctuary in its lofty midst, including red deer, grey wolf and the Tatra chamois, a sort of an alpine goat, pictured above.
Aside from the astounding nature, further sightseeing highlights in the Tatra Mountains visitors should add to their travel agenda during any spring visit include:
Spiš castle: A 12th-century UNESCO-listed castle that opens from April to November.
Belianska Caves: A stalactite cave and the only one open to the public in the Tatras.
Vrbov Thermal Pool: With temperatures between 26° C to 38 °C, this geothermal bath has some of the best mineral waters in central Europe.
Tatra National Park: One of nine national parks in Slovakia, this protected area is home to the endemic Tatra chamois.
4. Lakeside living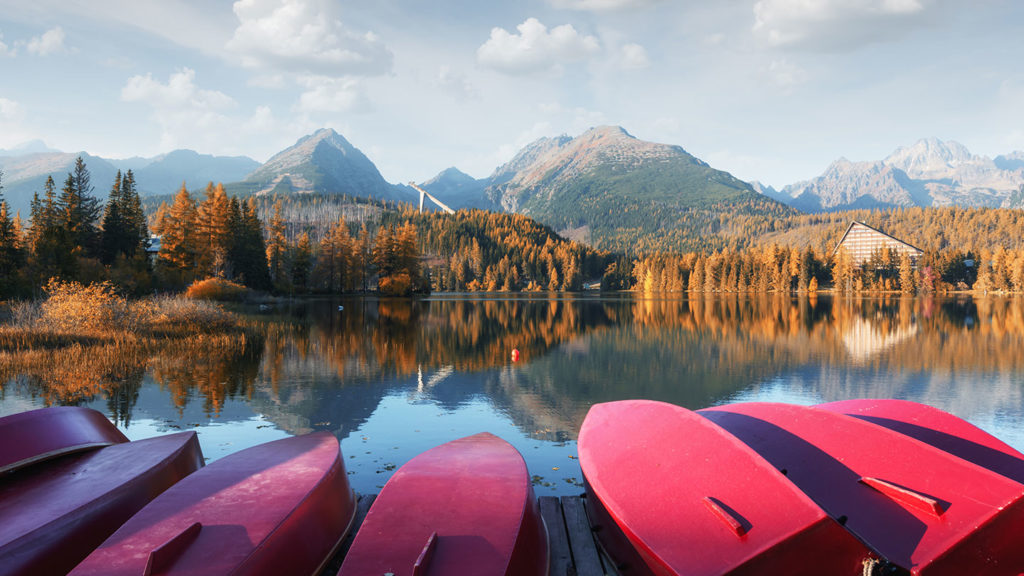 Legend states that a powerful man named Dunaject created the alpine lakes of the Tatras. He was friends with the Fairy Queen of the High Tatras, who had been captured by the cruel ruler of the North Sea and locked up in his castle. Dunajec wanted to help his friend and, unable to rescue her, created the mountain lakes so that she could see her old home through them instead.
He must have been very busy because there are quite a lot of them, 80 or so in fact. Known locally as pleso, these circular shaped lakes are crystal clear and soul-stirringly beautiful as a backdrop. Most popular among the Tatran pleso are:
Veľké Hincovo: The biggest and deepest lake in the High Tatras. Its surface is frozen for 270 days of the year
Popradské: One of the most visited spots in all of the High Tatras, situated on the path of Tatranská magistrála.
Štrbské: The second-largest glacier lake on the Slovak side is called 'the puddle'.
Zelené: An emerald coloured tarn, only visible in late spring and summer.
5. Connecting with nature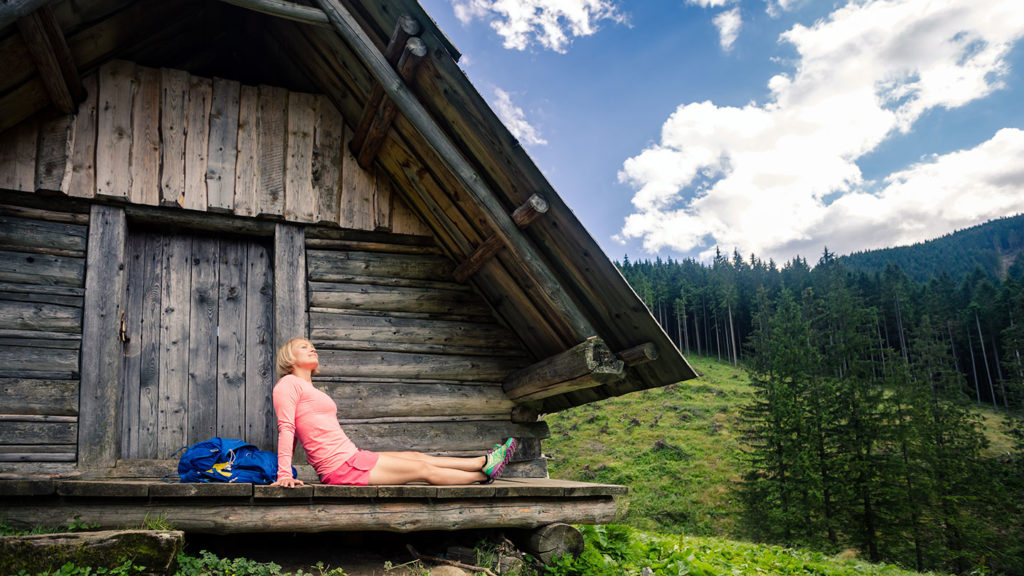 The Tatra Mountains are protected by law and are designated by UNESCO within its World Network of Biosphere Reserves. As such, the fauna and flora of this elevated area are preserved in a joint Polish and Slovak transboundary biosphere reserve.
Every moment spent in the Tatras is shared with over 1000 species of plants, 700 lichens, 43 mammals, 200 birds and 162 spiders. These 'live' within the area's five climactic-vegetation belts, ranging from beech forest to mountain pine to high altitude grasslands.
If you want to get up close and personal with these species, and the beautiful Tatra Mountains, nothing could be more soothing than a stay in a mountain chalet, preferably next to one of those soul-stirringly beautiful plesos we were talking about earlier.
RELATED CONTENT: 27 reasons to visit Europe
The Tatras are anything but camera shy. Fill your Insta feed with perfect shots of springtime amidst these epic Slovakian peaks. Purple, pink, green, alpine blue – capture a kaleidoscope of spring colours on camera. Although, all you should really do is put it down and take your irresistible surrounds all in.
Have you had an opportunity to visit the Tatra Mountains in Slovakia during the springtime? Share your top Tatra tips with your fellow travellers by commenting below…