What do you imagine when you think of spices? Little glass jars with colourful lids, dutifully lining the shelves of your local supermarket. Or are you transported to ancient Moroccan bazaars and India's buzzing markets? For those with a passion for travel and an insatiable appetite for international cuisine, the world's spice markets are waiting to be explored. Read on to discover the best spice markets in the world…
Istanbul's Spice Bazaar
Tantalising scents envelop you from the moment you step through the 17th century gates of Istanbul's Spice Bazaar. Fuel up at the gate with a Turkish coffee from one of the oldest coffee shops, Kurukahveci Mehmet Efendi, then venture into a vibrant whirl of spices. The most sought after ingredient, saffron, comes from Iran or India, while aniseed reigns as the prized local spice. Soak up the wonderful scents, take in the atmosphere and be sure to explore natural remedies from long-standing herbalists. There are also many delicious food stalls to try. Selling everything from dried apricots to figs stuffed with pistachios, of course, when in Turkey, try Turkish Delight (our favourite is the pomegranate). Also, don't forget to memorise the word Lezzetli, meaning delicious – you'll need it!
Discover Turkey on Trafalgar's 14 Day Best of Turkey itinerary
The Mellah, Marrakech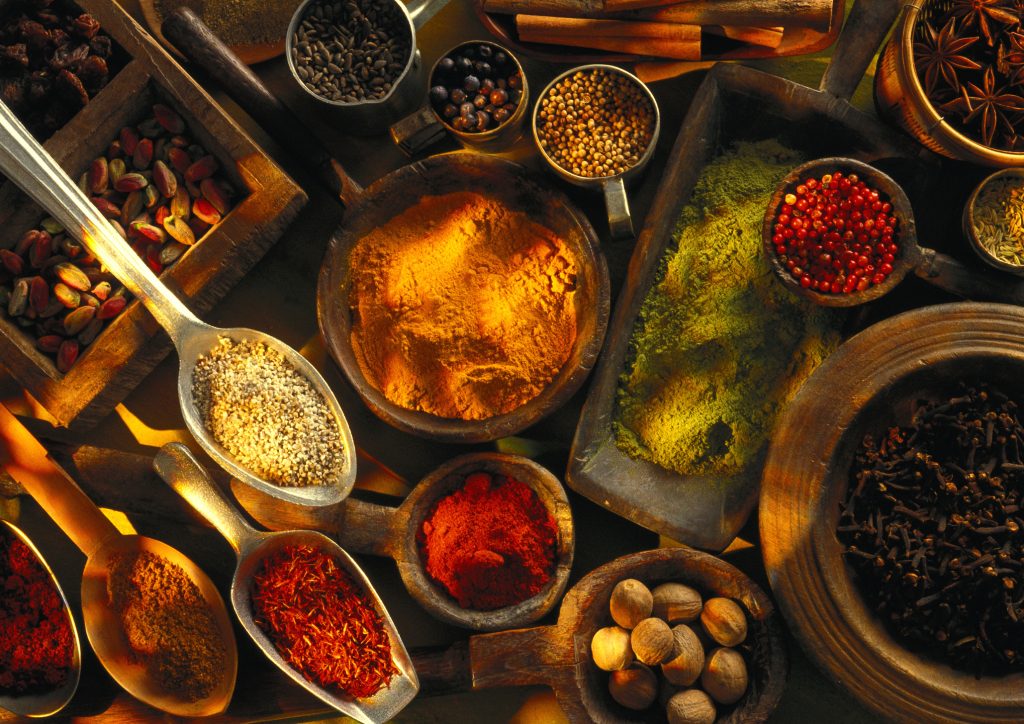 It's hard to avoid spices in sun-baked Morocco, our favourite spot is Marrakech's Mellah spice souk, situated in the Jewish Quarter. Spices such as saffron, cumin and coriander are widely available and insanely flavourful. Often crafted into brightly coloured and impossibly perfect pyramids (could they be the eighth wonder of the world?). Our favourite spice is the rich, zingy ginger, your supermarket pales in comparison, so learn to haggle like a local and stock up. Afterwards, set a course for Jemaa el Fnaa and enjoy this star-lit medina, buzzing with street food vendors, fortune tellers and of course… the obligatory snake charmer.
Experience the 9 day Best of Morocco trip with Trafalgar
Old Delhi's Ancient Khari Baoli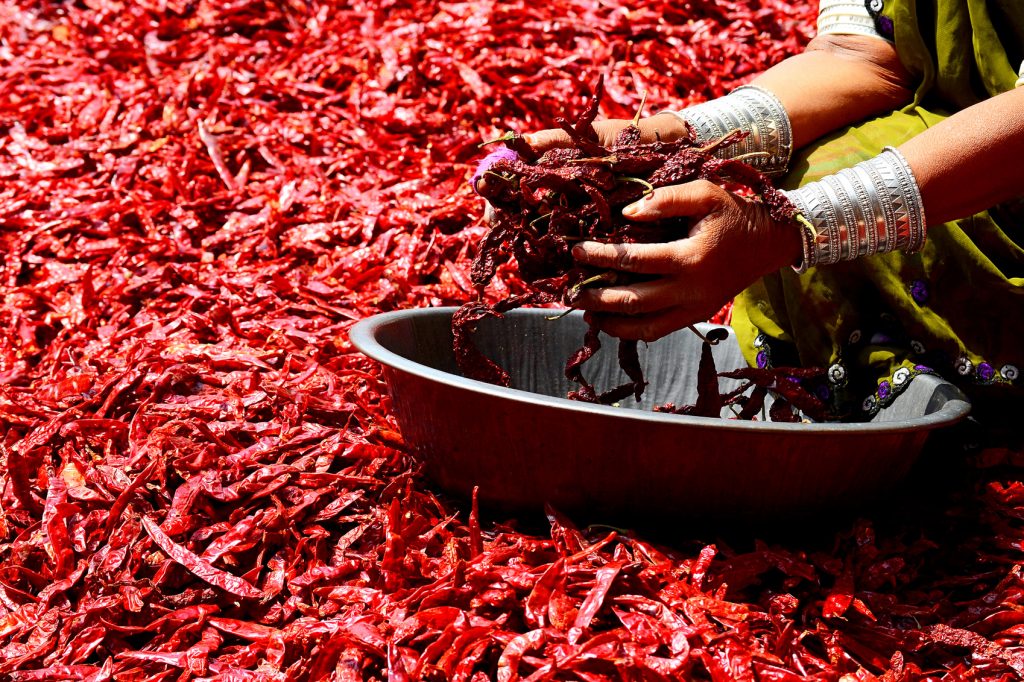 Vibrant colours and intoxicating scents assault your senses, beckoning you into Old Delhi's Khari Baoli spice market. Shopping side by side, locals and tourists seek rich foods and flavours that have been sold here since the 17th century. Those willing to venture deep into the narrow streets and alleys will be rewarded with a breath-taking array of spices, teas, nuts, dried fruits and the peppery scent of red chili. Keep your eyes peeled for ingredients like cinnamon and cardamom from Southern India, or Black Gold (black pepper) from Kerala. Kind vendors occasionally leave a little paper recipe book tucked in with your purchases, their way of ensuring that ancient recipes are preserved the world over. Hunger is inevitable so give in to the local street specialty, paratha; bread stuffed with cauliflower and fried in butter oil.
Indulge in ancient India on Trafalgar's Colourful India
So there you have it, the world's best spice markets offering everything from saffron to ginger, Turkish Delights to paratha bread. Head to one or all three for the very best in international cuisine.