Founded in 681 by Khan Asparuh, Bulgaria is over 1300 years old. It's little wonder then that Bulgarian traditions can be traced back for centuries. We've dug deep to find the 5 most interesting and ancient Bulgaria customs to discover on your next visit.
1. Welcoming Baba Marta ('Grandmother March')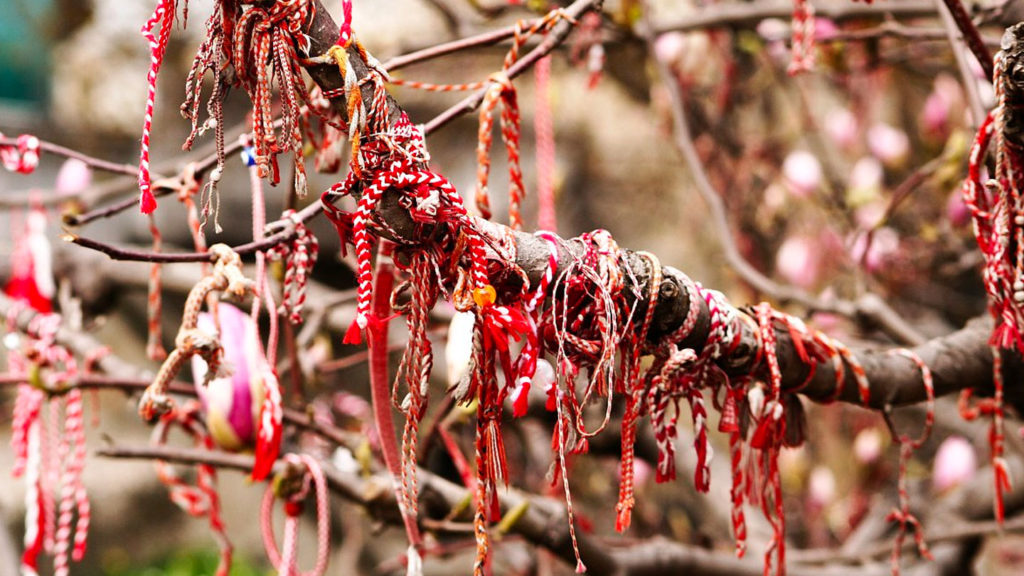 On March 1, it is customary for Bulgarians to exchange red-and-white woven yarn bracelets, otherwise known as Martenitsi. They wear these bracelets throughout the month until they see a stork or a blooming tree.
Bulgarians tie their Martenitsa to the tree to welcome spring – and Baba Marta, or 'Grandmother March'. While she may herald the start of spring, Baba Marta is reputed to be quite a grumpy old woman. Her moods are said to be as fickle as the springtime weather.
By wearing the Martenitsa's red and white hues, Bulgarians ask Baba Marta for mercy. They hope she will make winter pass faster, bring on spring, and that the new harvest will be healthy and abundant.
In addition to bracelets, typical Martenitsi can take the form of necklaces, tassels, pompoms and two small wool dolls, called Pizho and Penda. Pizho is the male doll, clad in white (denoting strength, purity and happiness) while Penda is the female 'red' doll symbolising health, blood and fertility.
A visit to Bulgaria in March will yield dozens of colourful photographs of Martenitsi adorning trees throughout the country. This is one of the most distinctive Bulgarian traditions still popular today – with more than 15 million Martenitsi exchanged between local Bulgarians in 2020.
2. Kukeri
Bulgaria's Kukeri procession is one of the ancient Bulgaria customs designed to chase away evil spirits. The central idea is that the Kukeri monsters are so scary that any real monster would run away screaming.
In the past, the Kukeri 'monsters' used to go from door to door in Bulgarian villages to perform their magical dances. They would visit at night so that "the sun would not catch them on the road". Today, local men (and in more recent years, women too) perform this special dance, complete with terrifying masks, bells, furs and elaborate animal costumes.
Sadly, this tradition is gradually dying out. Visitors hoping to experience this example of Bulgaria customs may only see the Kukeri dancers perform at festivals or special events, so time your visit well to catch it.
3. Jordanov Day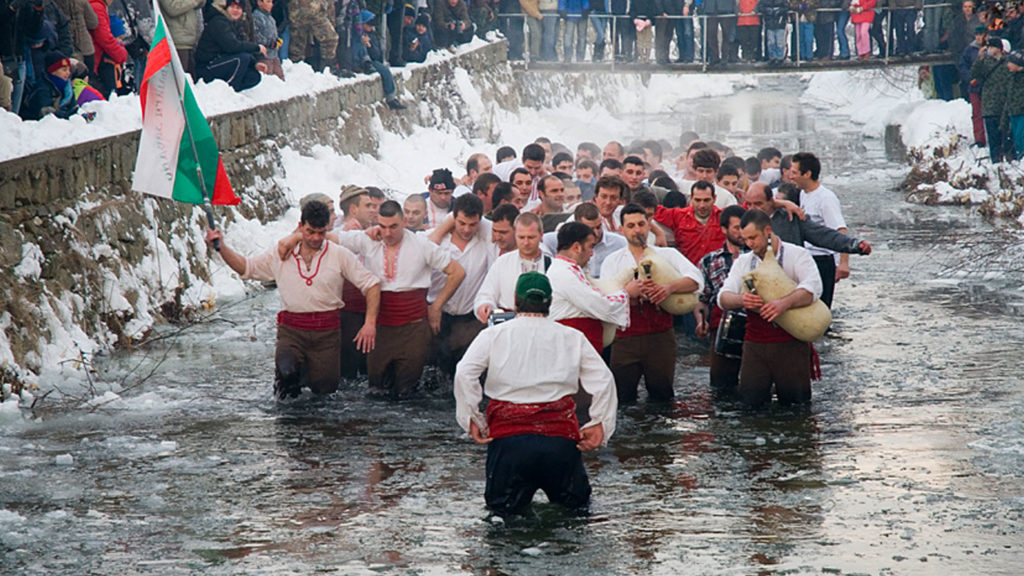 Jordanov Day, or Yordanov den, celebrated on January 6, is one of the most sacred and ancient of Bulgarian traditions.
On Yordanov den, Eastern Orthodox Christians mark the baptism of Jesus Christ in the River Jordan. Consequently, Jordanov Day celebrations are always connected to a body of water – and require men to prove their worthiness by braving the icy winter chill.
In one ritual, a priest throws a cross into a river and unmarried men race into the ice-cold water to grab the cross and carry it out. It is said whoever reaches the cross first will be the first to marry that year. In others, men dance in freezing river waters to traditional Bulgarian tunes to guarantee a fertile crop in the months to come.
4. Nestinarstvo – The Bulgarian Fire Dance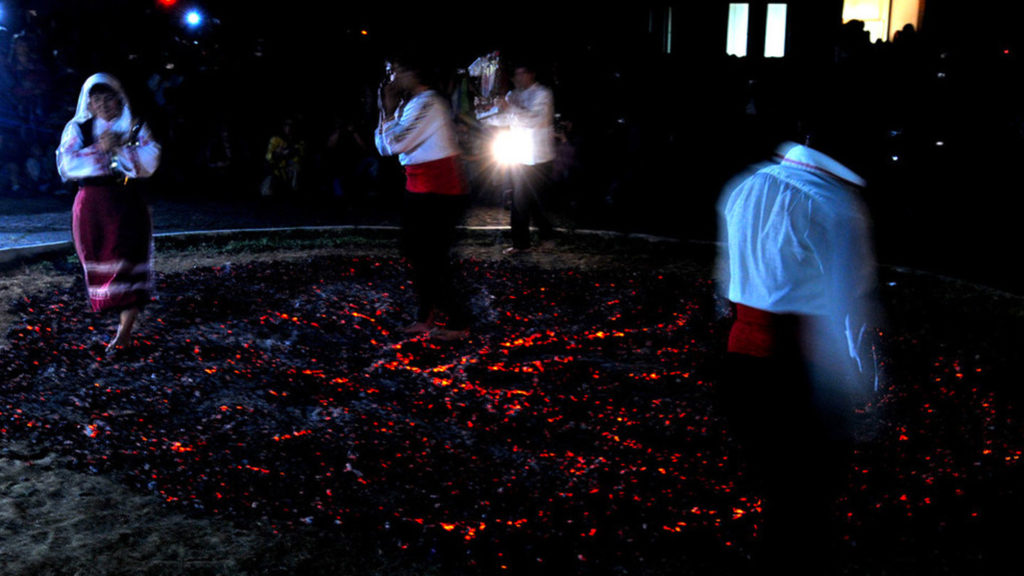 In a few isolated villages in the Strandzha Mountains, locals still perform an old Bulgarian custom on June 3 each year. Nestinarstvo, or the Bulgarian Fire Dance, pays homage to two saints: Constantine and Helena (the patron saints of fire dancers).
A privilege to watch, the ritual involves dancers (called nestinari) descending into a trance before dancing across burning embers. Apparently, the trance is induced by a sacred drum and the presence of the Holy Spirit. Curiously, the dancers feel no pain, nor suffer burns as they brave the heat to ensure well-being, health and fertility.
RELATED CONTENT: How to spend 24 hours in Sofia, Bulgaria's capital city
5. Winemaker's Day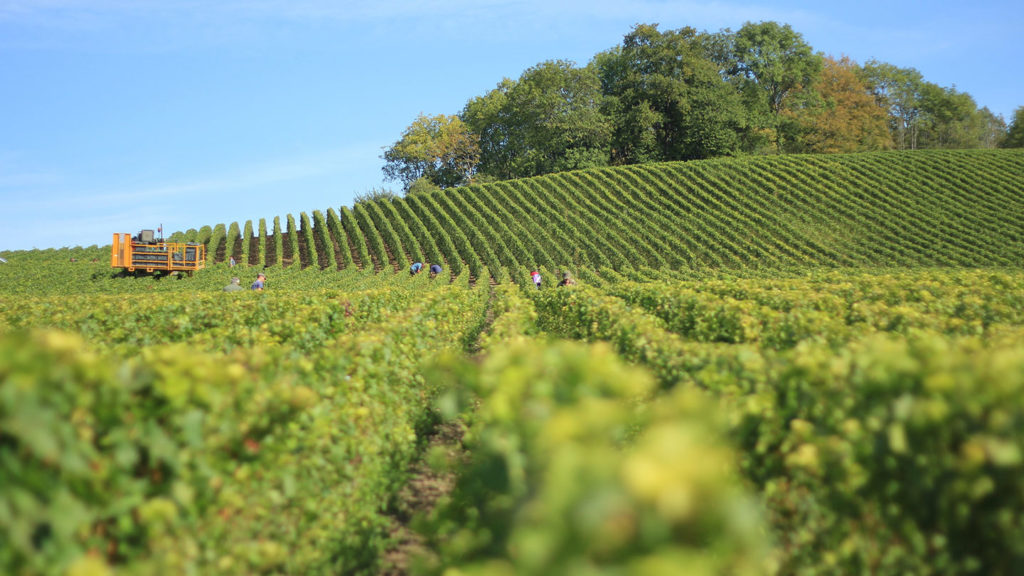 Our favourite of all Bulgarian traditions plays out on February 14 each year, when other countries commonly celebrate Valentine's Day.
Trifon Zarezan, or Winemaker's Day, spurns love in favour of wine. Mid-February is when vines are cut to ensure proper growth and an abundant harvest in autumn. Consequently, the traditional 'cutting of the vines' has evolved into a holiday celebrating fertility, abundance and Bulgarian wine's magical qualities.
There is a long history of grape growing and wine production in Bulgaria and any day which celebrates the region's chardonnay or cabernet franc, gets a thumbs up from us.
Visitors to Bulgaria's vineyards can expect free cellar tours and tastings on Trifon Zarezan. Tourists should also look out for special tours to wine shops in central Sofia, each one offering free tastings of well-renowned Bulgarian wine.
Have you experienced some of Bulgaria's ancient traditions or customs? Let us know in the comments below…