The most fun way to celebrate St. Patrick's Day would be dancing a jig in Ireland itself. Of course, since we're left at home dreaming of being on the vibrant streets of Dublin, Cork, Galway or any small Irish town, we have to find unique ways to celebrate the special holiday indoors.
There are plenty of ways to celebrate the rich Irish culture without leaving your couch. Take inspiration from our list on what to do and how to celebrate St. Patrick's Day from home this year.
RELATED CONTENT: Ireland – Your guide to the Emerald Isle
1. Wear green
Wondering what's the easiest thing to do for St. Patrick's Day at home? Wear green of course. This one is really simple but will help set the mood. Wear a green shirt, dress, skirt or shorts, and, failing any of that, find a green hair accessory or fun leprechaun hat. Dressing up in a little or a lot of green is an easy way to bring the St. Patty's Day spirit into your home.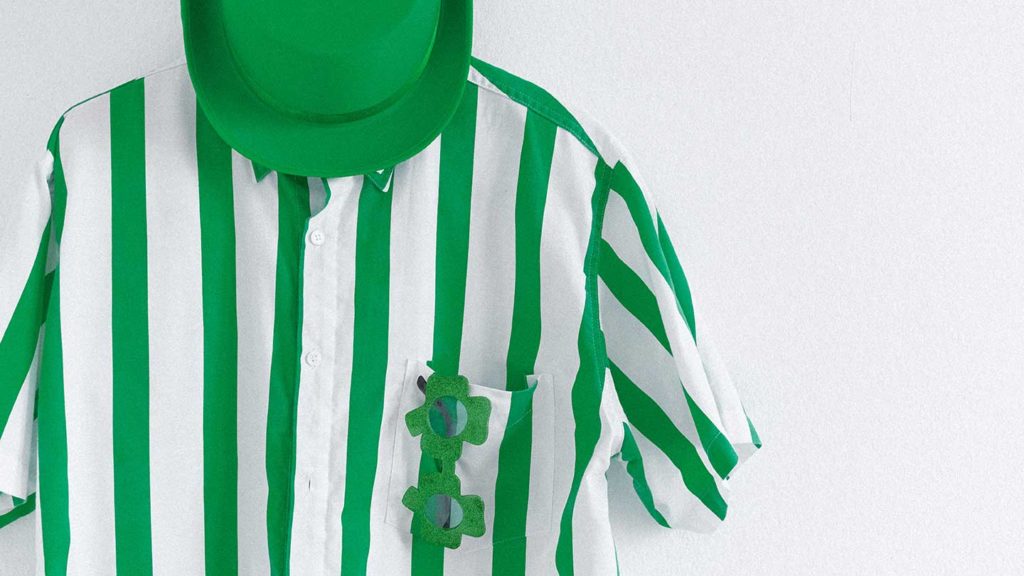 2. Cook Irish soda bread
Step aside sourdough, there's another bread worthy of attention in our homes and it doesn't require tending to a futile starter. If you're not familiar with Irish soda bread, it's a traditional recipe that uses just baking soda to leaven the loaf. It's simple and quick to make and will add some culture to your St. Patrick's Day celebrations at home.
RELATED CONTENT: The short but fascinating history of Irish soda bread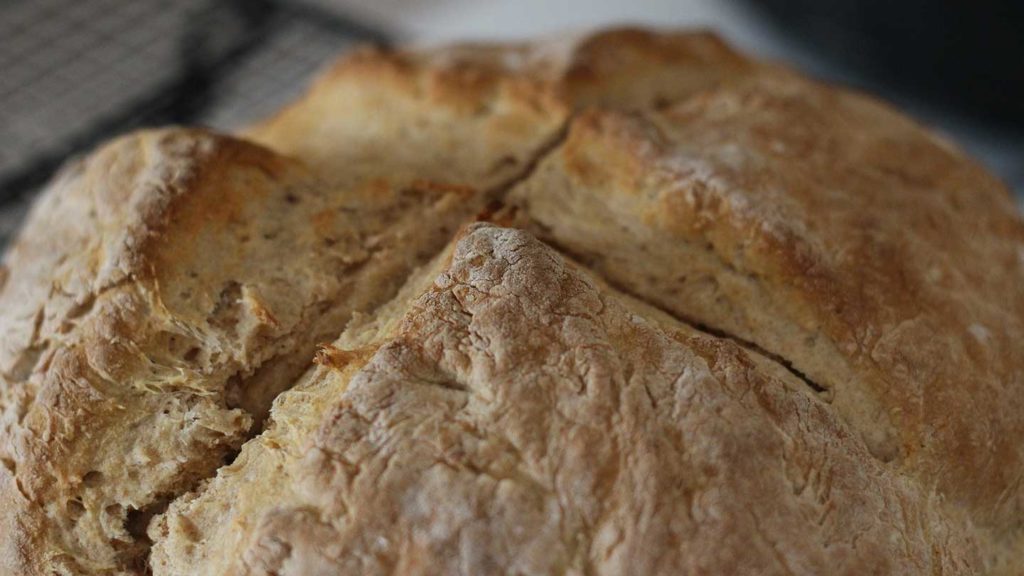 3. Drink Guinness with friends
Wondering how to celebrate St. Patrick's Day when all your friends are confined to their homes? Organise a virtual beer tasting with the mates you would usually head to the pub with. If you are hanging for a Guinness, the traditional dark Irish stout isn't something that strictly pours off the taps at your local. You can, in fact, buy it at your local off-licence or liquor store.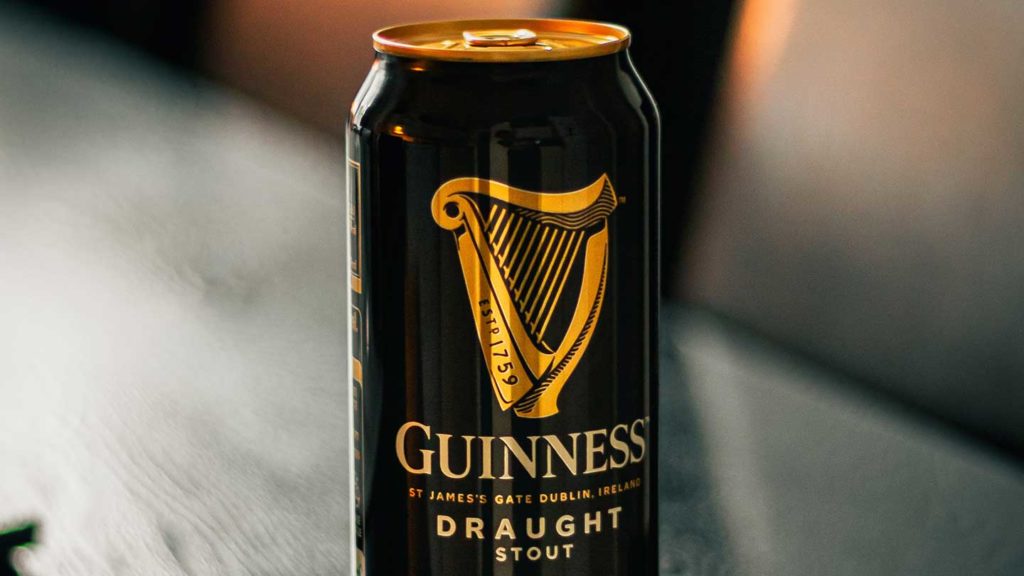 4. Play Irish trivia
Your St. Patrick's Day festivities at home need an activity or three to keep you entertained. Trivia is always great as you can do it with your family at home, or organise a virtual trivia night with friends. Keep your questions Ireland themed or even better – Ireland travel themed – so you can get to know the destination better before your planned holiday in late 2021 or 2022. Fun fact: Nigerians drink more Guinness than the Irish!
5. Make a traditional Irish meal
If soda bread sounds like a walk in the park, why not plan a traditional Irish meal to celebrate all things Ireland on March 17. One of the most fun ways to celebrate St. Patrick's Day is with an authentic homestyle beef stew (infused with no less than two cups of Guinness!) or you could serve up corned beef with cabbage.
RELATED CONTENT: Make it at home – Be My Guest host Catherine's Beef & Guinness pies
6. Watch videos of past St Patrick's Day parades
There are hundreds of videos on YouTube capturing the St. Paddy's Day celebrations and parades around the globe. Tune in to past year's and watch the colourful and joyful parades strut down the streets of Dublin, in the USA and everywhere in between.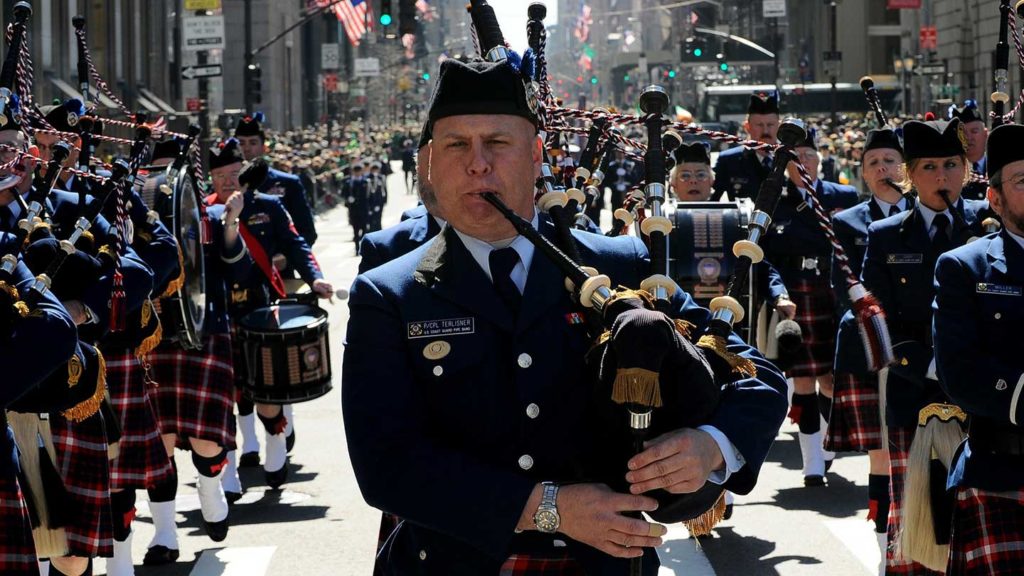 GET INSPIRED: Amazing Ireland
7. Make an Irish music playlist
How to celebrate St. Patrick's Day at home? Try blasting your favourite celtic tunes and dancing along. Maybe that means recreating your favourite Irish pub atmosphere by putting I'm Shipping Up To Boston by Celtic-American punk rock band Dropkick Murphys at full volume on repeat. Or, take it down a notch with The Boys Are Back In Town by Thin Lizzy, or sway along to celtic folk melodies like Molly Malone. Either way, get a playlist ready so you can enjoy some top Irish talent.
8. Drink something green
Put mint, lime and that bottle of Midori floating around your liquor cabinet to use in a very Irish-themed cocktail, or switch your usual whisky for an Irish drop in a whisky sour or old fashioned. For something less hard, whip up a fruity kid-friendly drink using lime cordial. If none of those options sound like you, perhaps an Irish coffee will tempt your palate?
9. Try your hand at Irish dance
The modern day person wanting to learn Irish dance need not seek out a "travelling dance master" like those that roamed Ireland in the 17th and 18th centuries. Just a quick search on YouTube will pull up incredible talent along with tutorials so you can give this jig a go in your home.
Still wondering what to do or how to celebrate St. Patrick's Day at home? Let us know in the comments what you will be doing on March 17…