If you're one of those people who just can't get any sleep on an economy class flight (read: most of us), you'll love this exciting bit of news. Say goodbye to lumpy neck pillows, controversial seat reclining, or sitting upright altogether. Air New Zealand has announced a groundbreaking prototype for sleep pods on their aircraft.
After three years of research, testing and feedback from over 200 customers at an aircraft hanger in Auckland, Air New Zealand filed patent and trademark applications of 26 February 2020 for the "Economy Skynest".
What is the Economy Skynest?
The Economy Skynest will feature six full-length lie-flat sleep pods in the economy cabin. Each sleep pod will be around 58 centimetres (22 inches) wide and 200 centimetres (6.5 feet) long. Sound like a dream for economy class flyers? It gets better.

Each pod will come with a pillow, blanket and sheets. You'll be able to snuggle up behind your own privacy curtains and you'll get some earplugs for some quality shut-eye. The airline is considering adding other features like USB outlets, reading lights and a ventilation outlet. The positioning of the Skynest within the aircraft is not yet decided, but it will be in the economy cabin.
"A clear pain point for economy travellers on long-haul flights is the inability to stretch out. The development of the Economy Skynest is a direct response to that challenge,"

Mike Tod, Air New Zealand's chief marketing and customer officer.
RELATED CONTENT: Frequent flyers reveal 17 airport tips that will make your next flight easier
When will we see the Skynest take flight?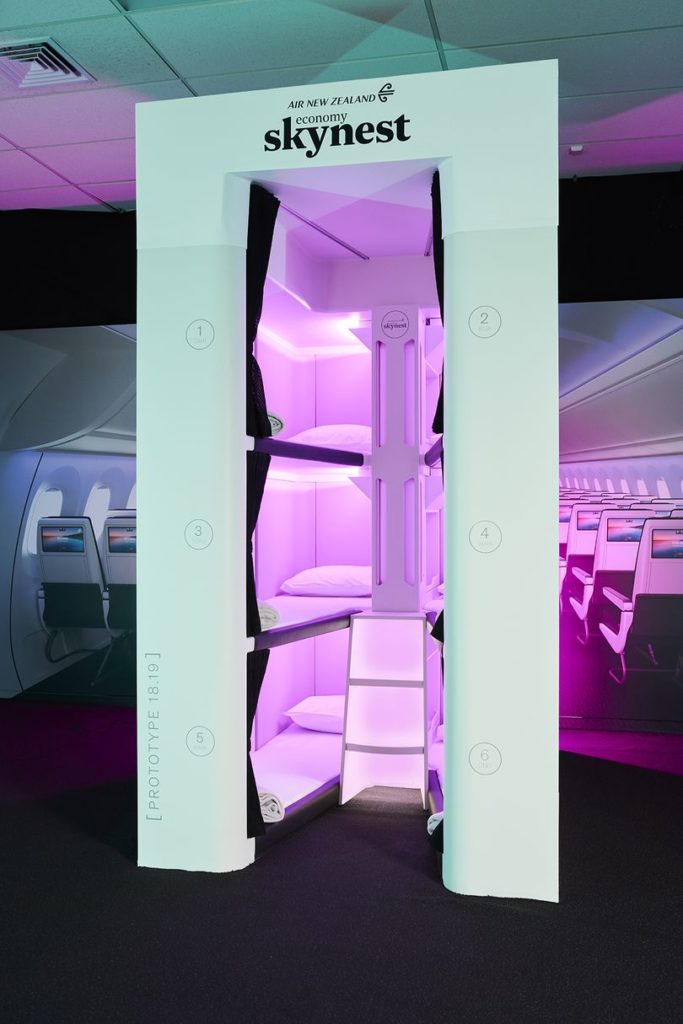 It's likely to be more than a year before we get the chance to sleep in the pods. No formal certification application is in the works, but Air New Zealand is committed to getting the Skynest off the ground. Airline staff have said they have "designed the concept to meet all regulatory requirements".
"We see a future flying experience where an economy-class customer on long-haul flights would be able to book the Economy Skynest in addition to their Economy seat, get some quality rest and arrive at their destination ready to go. This is a game-changer on so many levels."

Nikki Goodman, general manager of Air New Zealand's Customer Experience.
The Skynest is aimed at some of the airline's longest flights. They'll make a decision on whether to go ahead with the Skynest after the launch of its new Auckland to New York service next year. The flight is estimated to take around 17 hours and 40 minutes one way and will be one of the longest flights in the world. With flight times like that, let's hope we won't have to wait much longer before getting to stretch out in economy class!
How much will it cost?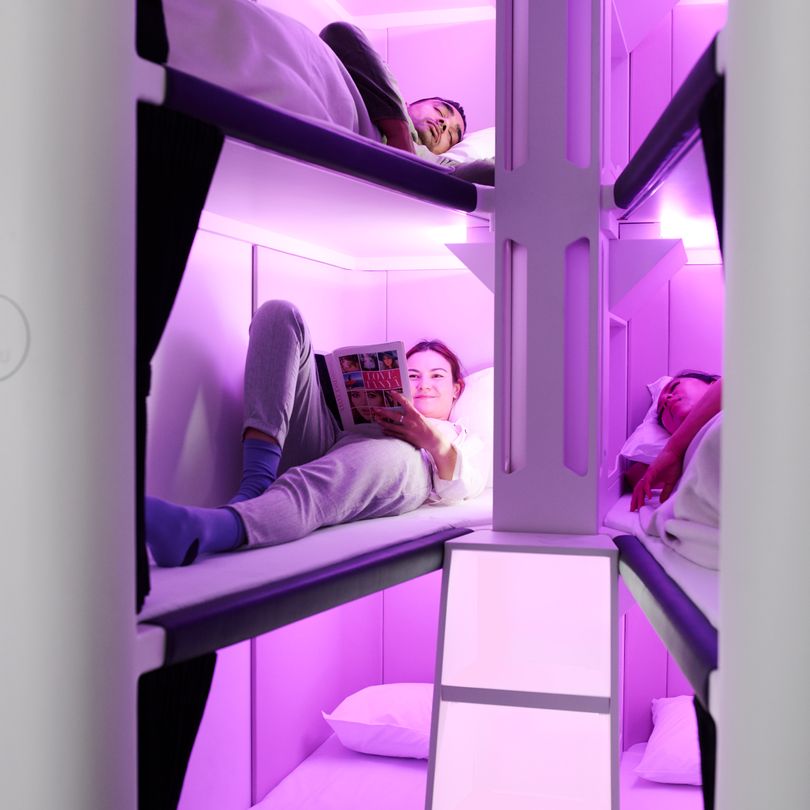 Air New Zealand hasn't yet set a price for the Economy Skynest. They're still assessing the costs and commercial viability of the Skynest. Since there are only six pods per aircraft, they're sure to be very popular.

Airline staff have said that the cost of the Skynest would be separate to the cost of booking a seat on the flight. You will still have your economy seat during the flight and you can go to your pod during the flight. Customers could even book a session in the pod, rather than using it for the whole flight. Cabin crew would change the bedding and clean the pods between each use.
How can I get comfortable in economy class in the meantime?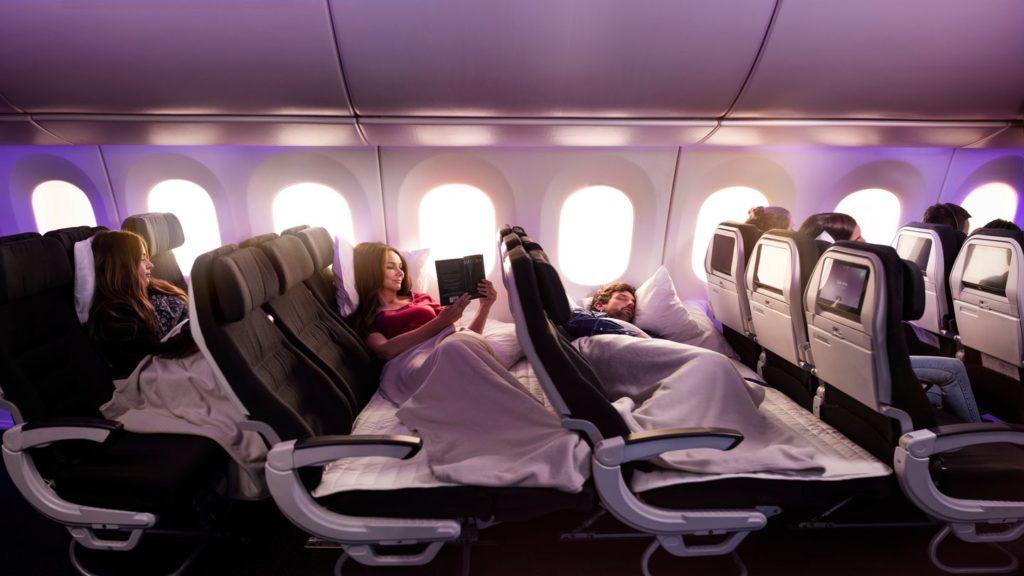 Air New Zealand is known for its innovation in making economy class flights more comfortable. It makes sense since so many of their flights are long-haul, coming all the way from 'Down Under'.
In 2011, they launched the "Economy Skycouch", a world-first which allows travellers to transform their row of seats into a bed. Whether you're a family in need of some extra room or a solo traveller wanting to stretch out and snooze, the Skycouch is a great option for all economy class travellers.
So we have a couch in the sky… now we just need our economy class beds!
Would you book the Skynest for your economy class flight? Let us know in the comments below…

Banner image credit: Air New Zealand