Wherever you point your lens in Athens, you'll be met with stunning camera-ready scenes. Crumbling shopfronts sit side-by-side with centuries-old churches and urban graffiti can be seen scrawled in laneways that lead to ancient Roman ruins. A series of hotchpotch façades with plenty of urban and historic charm, there's no wonder Athens attracts photography-lovers from afar. From the ancient grandeur of the Parthenon to colourful neighbourhoods bursting with local charm, these inspiring photos of Athens are essential images to capture when visiting the Greek capital. 
1 Delphi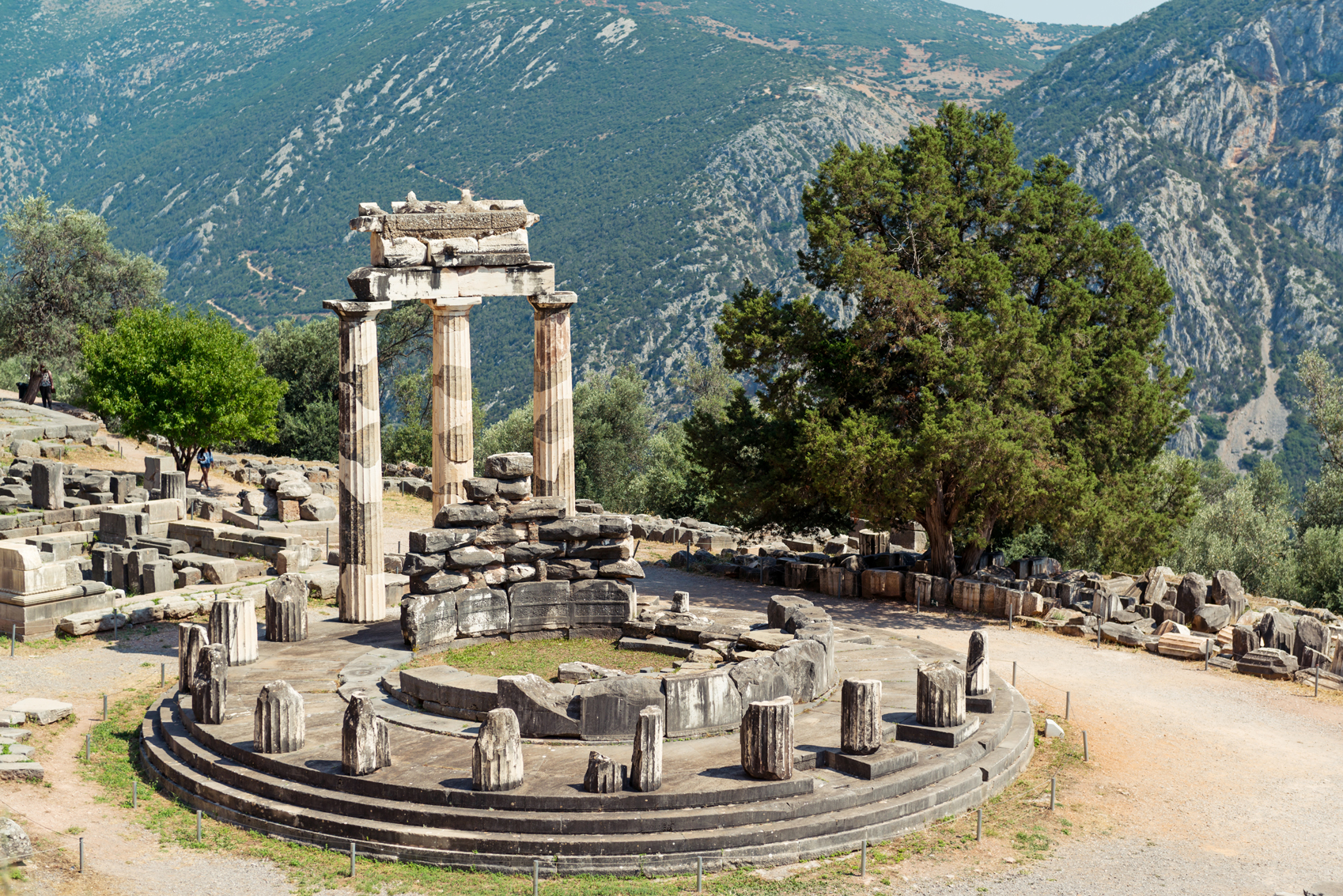 Perched way up high on Mount Parnassus, Delphi is at the cradle of the Gods: an archaeological marvel steeped in myths and legends. Take a day trip here and walk in the footsteps of the ancients as you follow the Sacred Way to the commanding Temples of Apollo and Athena Pronaia.
Visit here on: Best of Greece
2 Odeon of Herodes Atticus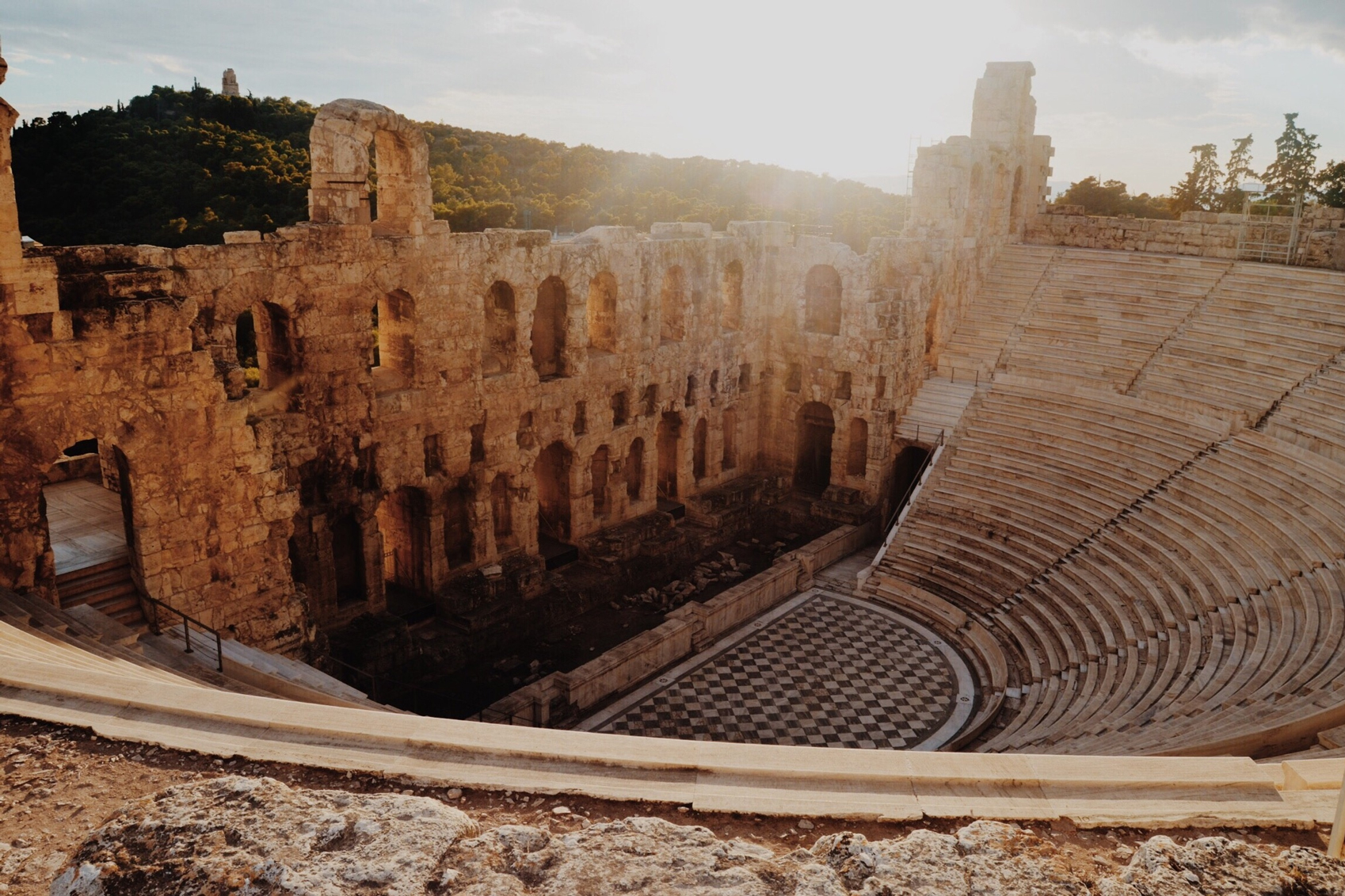 Take a deep breath and scale the many steps of Odeon of Herodes Atticus, for it's at the top that you'll be rewarded with the best view. This ancient stone theatre at the base of the Acropolis was the site of dramas and tragedies. To this day, concerts are still held here!
Visit here on: Best of Greece
3 Greek Salad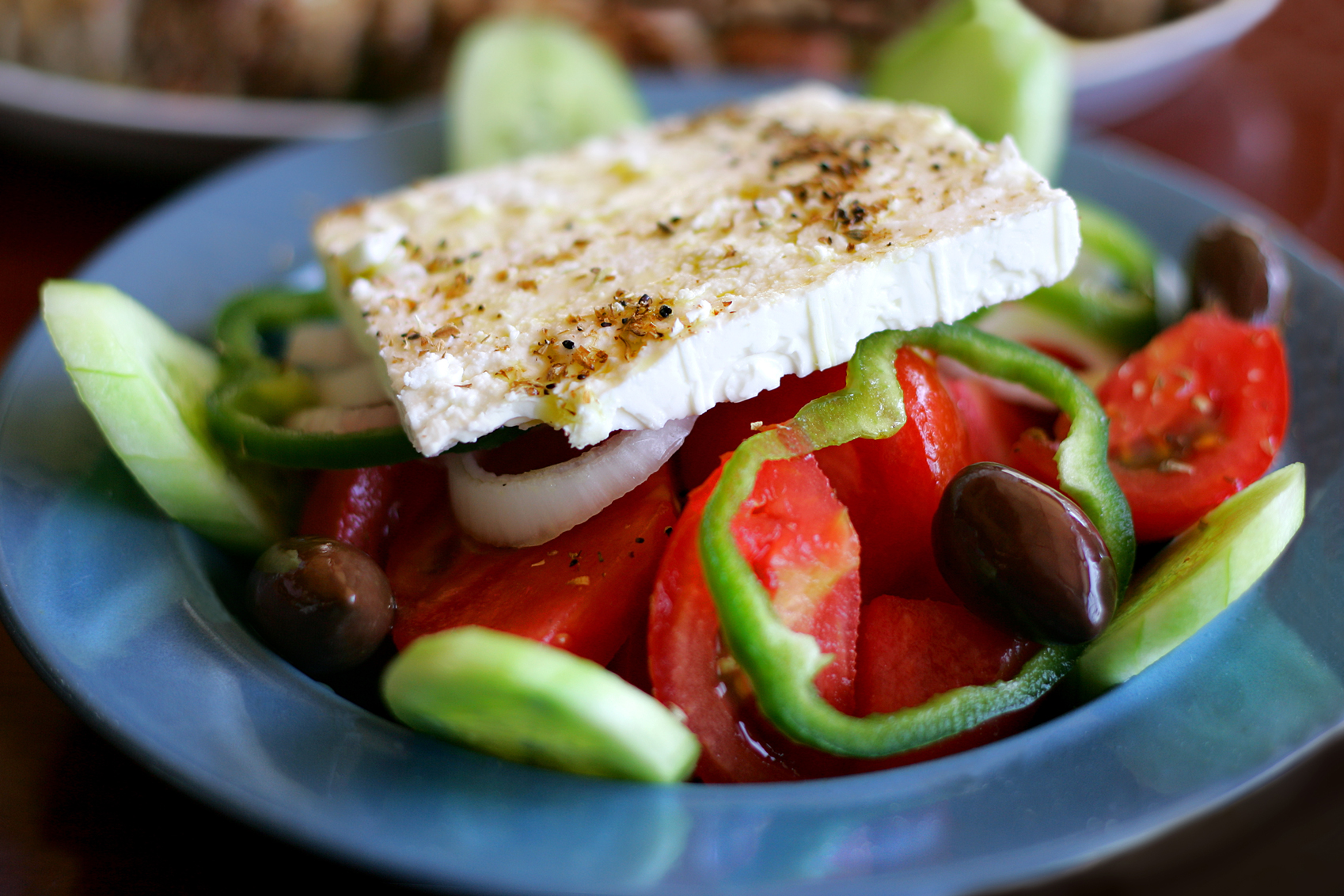 Quite literally, Greece in a bowl. The plumpest, ripest tomatoes, juicy cucumber, tart olives and salty feta cheese. Greek salad is healthy, refreshing and a must-try when in Athens. Instagram yours to score serious #FoodEnvy points.
Eat this on: Secrets of Greece Including Corfu
4 Plaka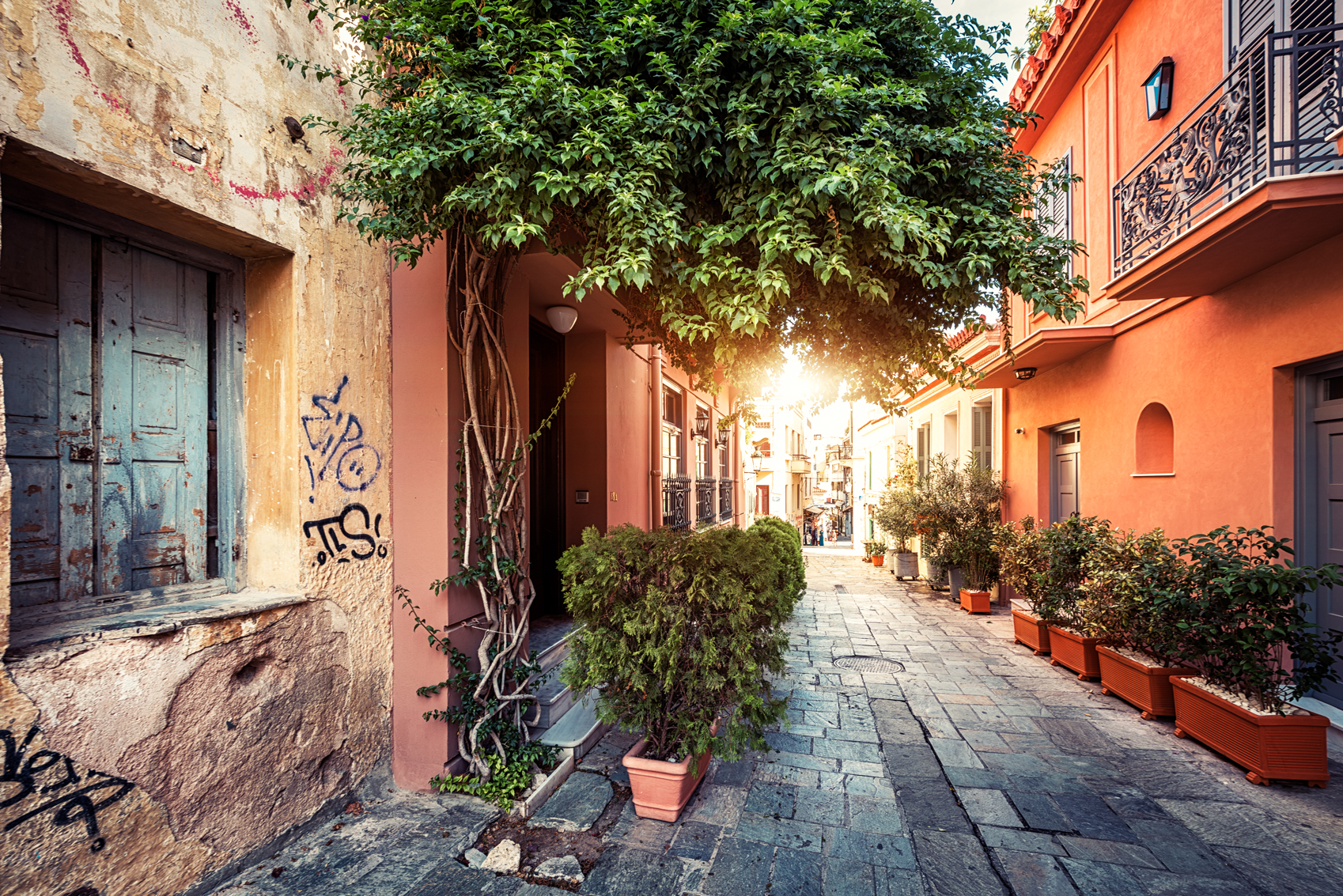 Turn almost any corner of the pretty Athens neighbourhood of Plaka and you'll stumble upon a photogenic scene. The historical quarter sits in the shadow of the Acropolis and is filled with pretty flagstone alleys and shabby-chic buildings, and covered with colourful blooms. You'll find gorgeous local handicrafts, too.
Visit here on: Best of Greece
5 Hellenic Parliament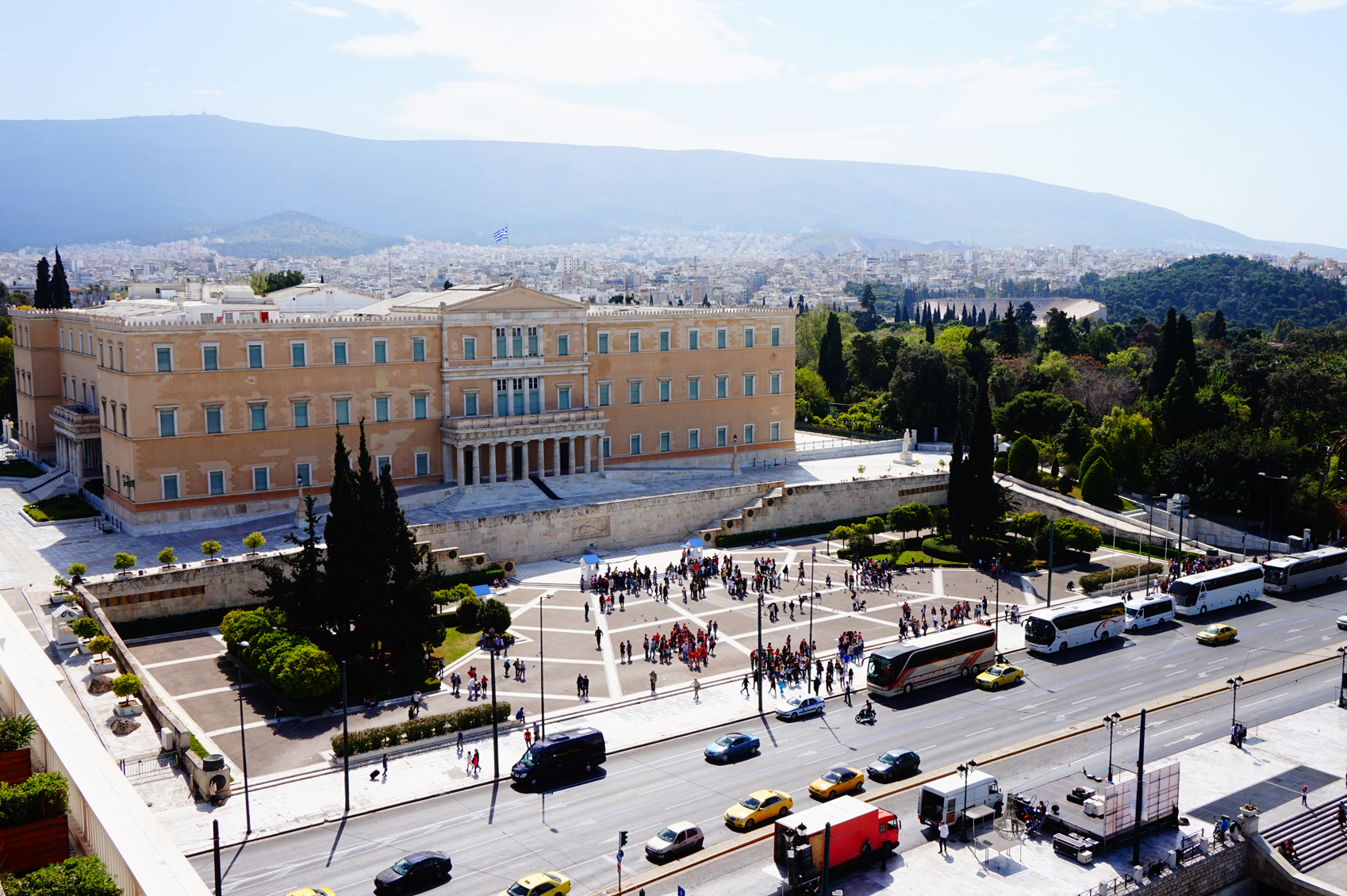 The seat of Greece's political power, the Hellenic Parliament is an architectural icon, once a grand palace. Built between 1836-1843, the building includes elements of Neo-Classical style. Don't leave Athens without capturing this beauty on camera.
Visit here on: Secrets of Greece Including Corfu
6 Port of Piraeus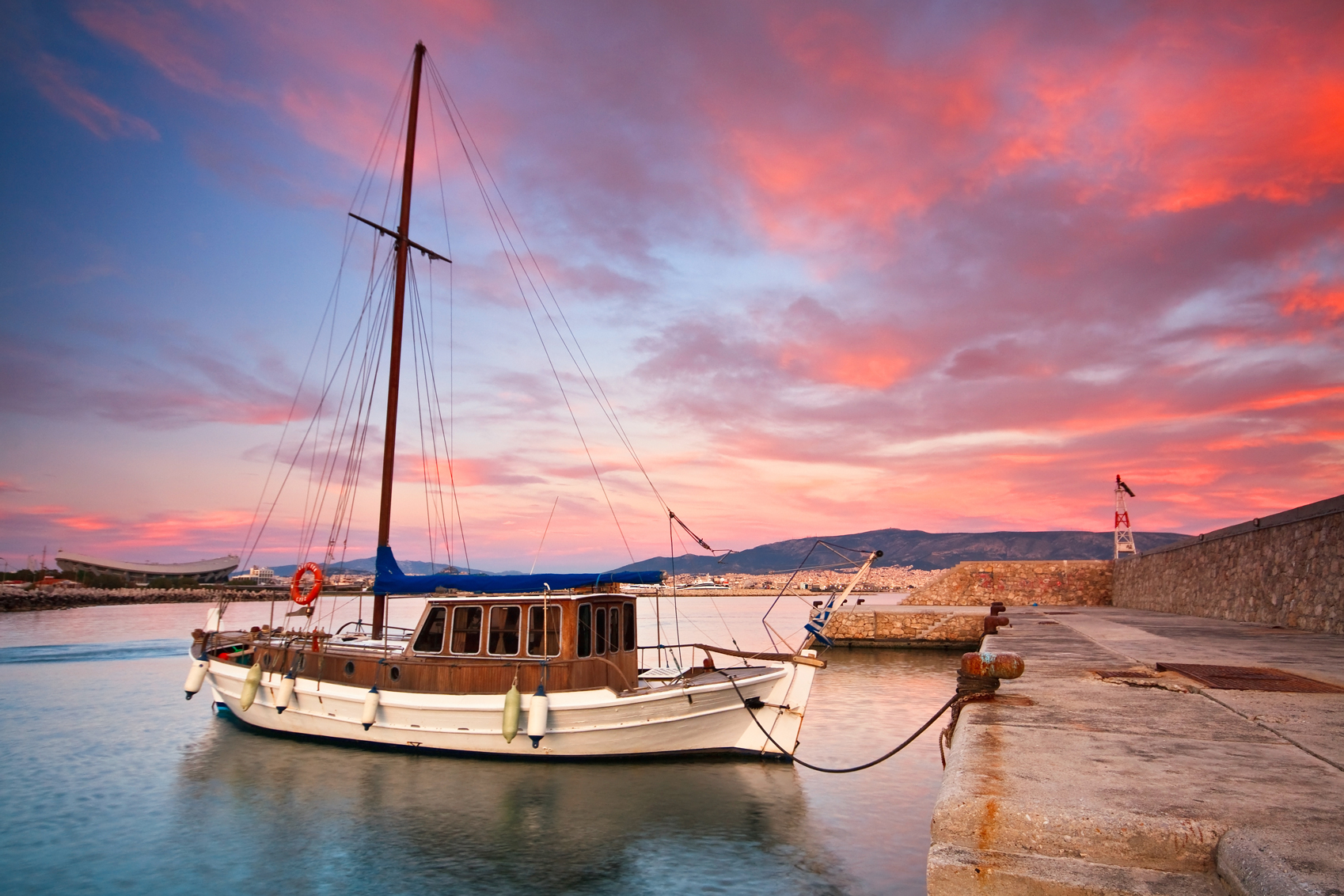 The gateway to the Greek Islands, the Port of Piraeus is where you'll find all manner of boats bobbing on the Aegean Sea, from traditional vessels to sleek superyachts. It's the biggest port in the Mediterranean and was where Themistocles fortified its natural harbours after his victory over the Persians at the Battle of Salamis in 480 BC.
Visit here on: Athens and Aegean Premium
7 The Parthenon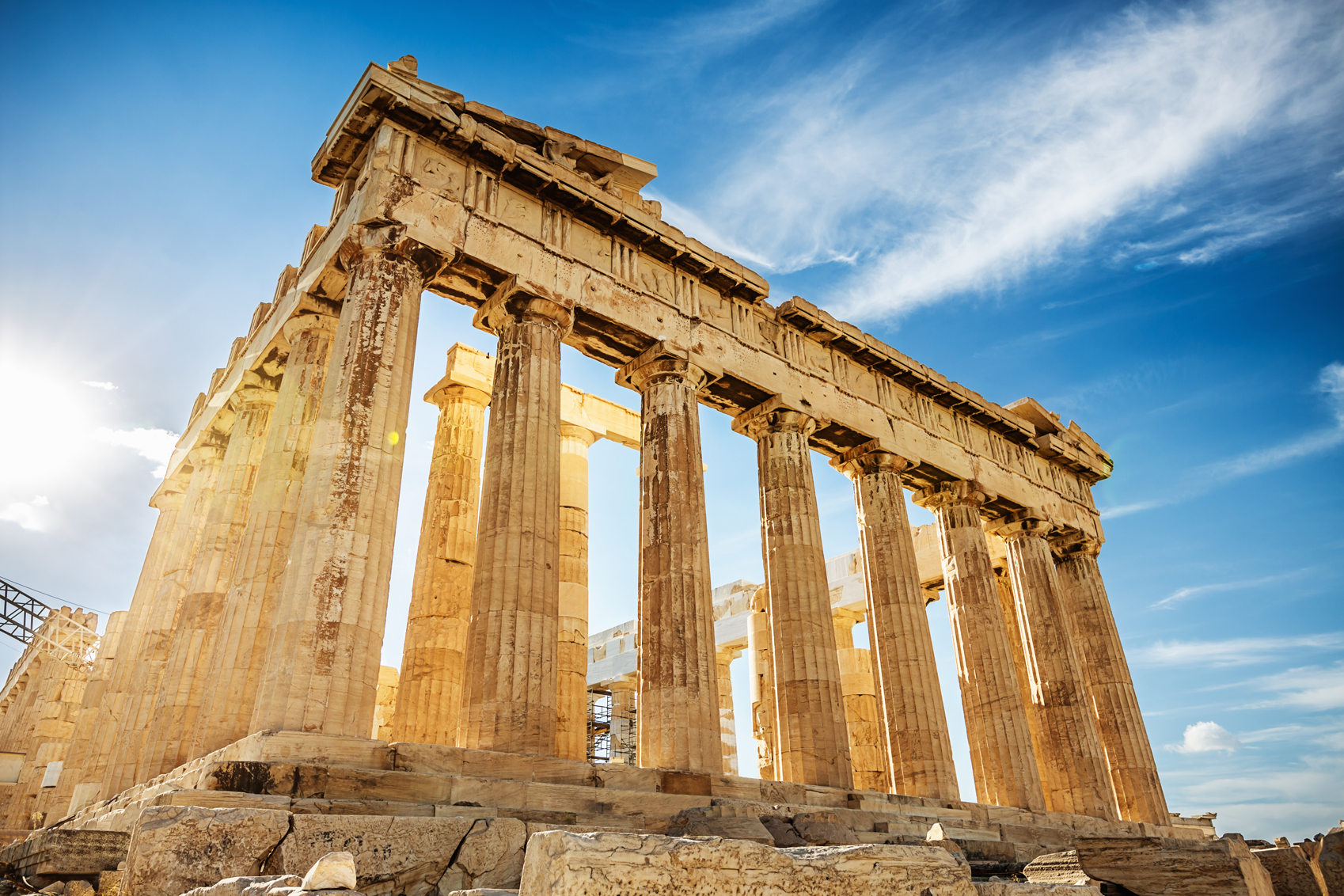 Instantly recognisable, the Parthenon's majestic, weather-kissed columns draw visitors year after year. Greece's largest Doric temple, it was built to honour the goddess Athena and is symbolic of Ancient Greece's greatness. This is one Athens photo you must snap for that ultimate 'I was here' moment.
Visit here on: Secrets of Greece Including Corfu
8 Greek Presidential Guards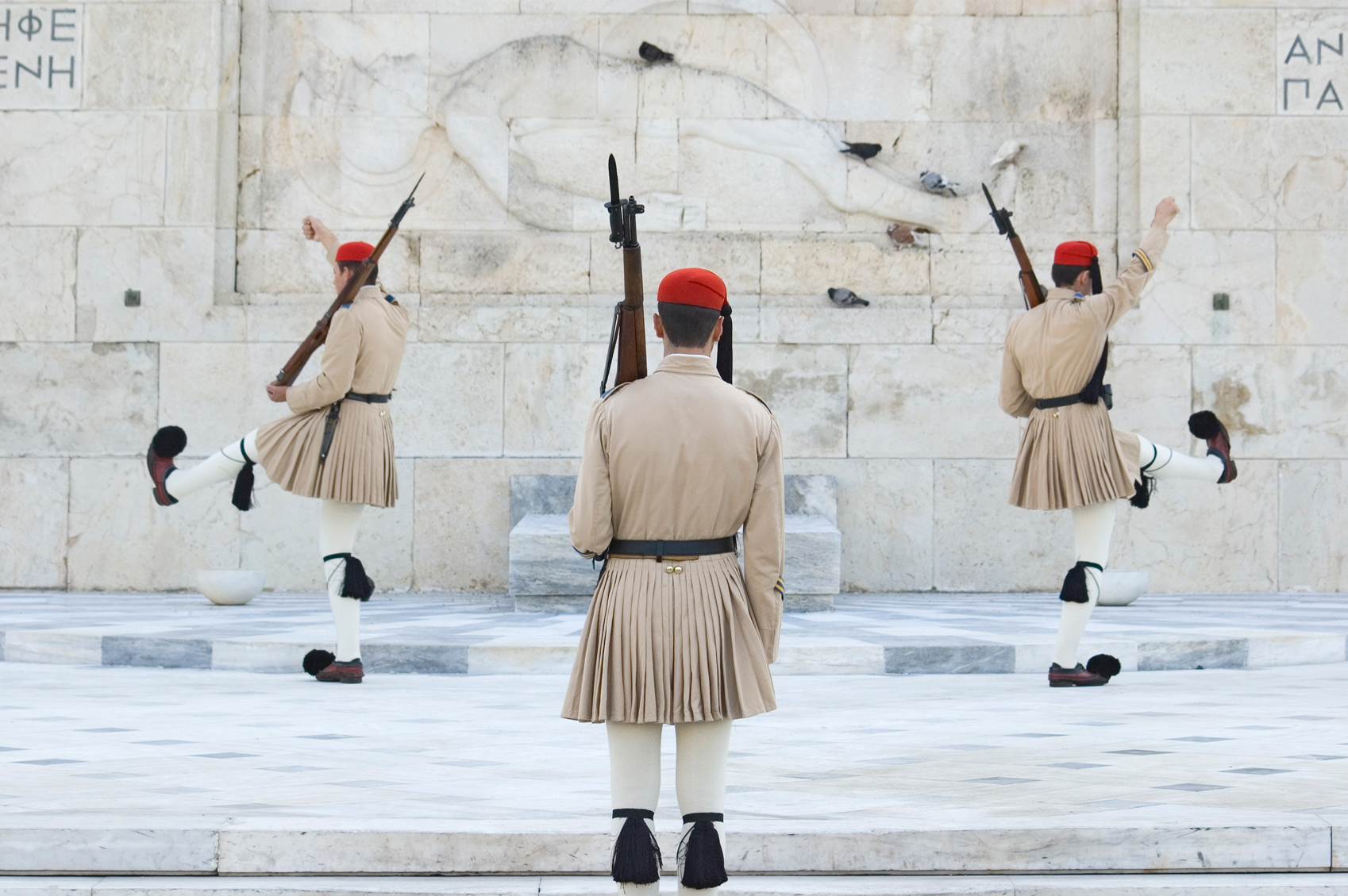 The funkiest military uniforms ever? Probably. With pom-pom Tsarouchia shoes, pleated Foustanella skirt and tasselled Farion cap, Greece's Presidential Guards look utterly unique as they undertake the Changing of the Guard ceremony at the palace. Capture this mesmerising regal display when you visit Athens.
See them on: Best of Greece
Images: Greek salad, Herodes, Plaka, Delphi © Getty. Piraeus © milangonda. Parthenon © Mlenny. Guards © HPuschmann.