As one of France's most famous perfume houses, Fragonard Parfumerie has a history of delighting the senses of locals and travellers alike.
For many years, Fragonard Parfumerie has been a valued partner of Trafalgar, both sharing a passion for travel, family traditions and innovation. With the launch of Trafalgar's new fragrance, La Belle Vie, we take a look at the long-standing relationship between travel and Fragonard's world-famous perfumes. 
Born on the French Riviera
France has long been known as the world's centre of fragrance. Ever since Louis XV reigned (1715-1774), the manufacturing of perfume was transformed into the lucrative, luxury industry that it is today. Within France, it is Grasse, the historical capital of flowers, that is most famous for the country's perfume production.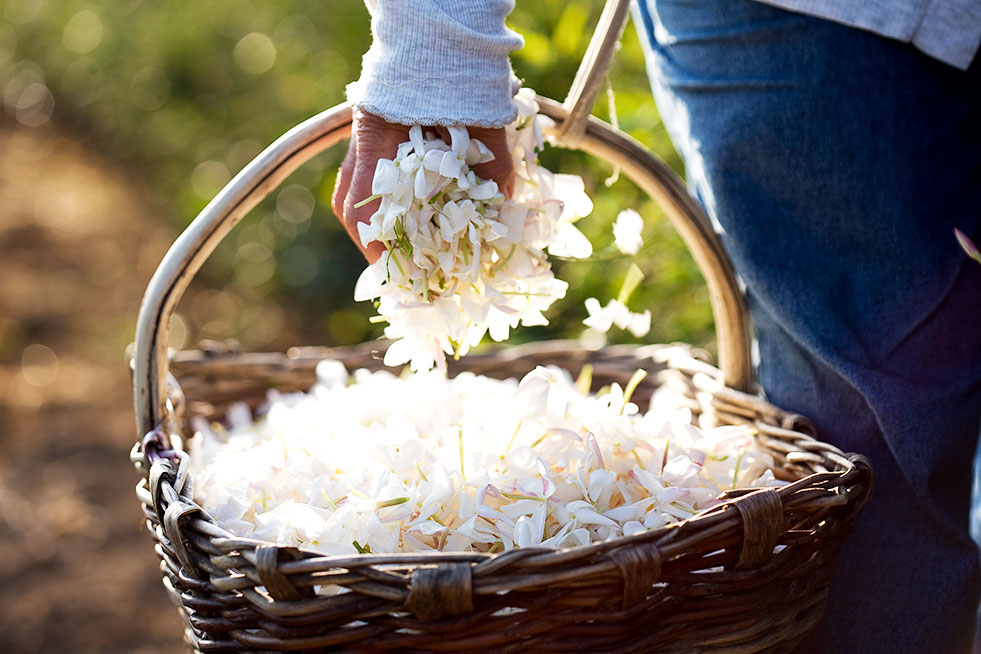 This is where Fragonard's story began back in 1926, before the First World War, when entrepreneur, Eugene Fuchs decided to set up a business selling perfumes to tourists that were visiting the French Riviera.
Whilst appealing to the visitors that wanted to 'bottle' the floral scent synonymous with the Riviera, Fuchs also paid tribute to the local town of Grasse, by naming his company after the Grasse-born painter, Jean-Honore Fragonard (1732-1806).
Fragonard was set up in an 18th Century factory in Grasse. Allowing visitors to enter the factory to witness the creation of perfume, Fragonard's business began to grow in popularity.
Perfumes inspired by a love of travel
Part of the success of Fragonard is down to the company's affinity with travel and tourism. During the expansion of the business across France – with museums now in Eze and Paris – Fragonard has stayed true to its roots, always welcoming tourists to their premises to learn about the craft of perfume-making.
Trafalgar guests are able to take a tour of the Fragonard museum or factory, with an expert 'nose' explaining how the fragrances are made.
An avid traveller herself, owner Agnes, great-granddaughter of Fuchs, speaks of how the product development of Fragonard has been heavily influenced by travel.
"Travel inspires me – it is a big part of my innovation in crafting unique new scents. Our collection has been designed to reflect people's eclectic, nomadic tastes that are heightened through the gift of travel."
A family affair
Three generations on, Fragonard's business is still going strong. With the great-granddaughters now at the helm of the business, Fragonard prides itself on its family heritage and connections to travel.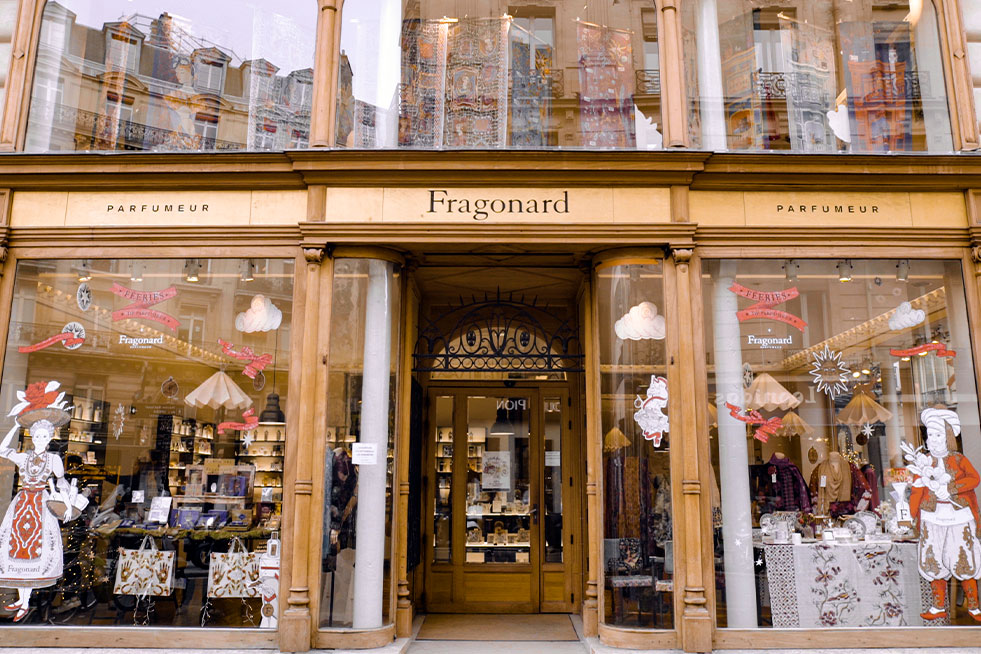 Whilst bringing the traditional French perfume business into the 21st Century, Agnes and her sisters worked hard to make sure that they did this without compromising the brand's family values.
This is part of the reason why Trafalgar and Fragonard have enjoyed a successful partnership for the last 40 years.
"These same family values manifest in a shared heartfelt and rich experience for our guests and clients," says Agnes.
Creating the world's first travel fragrance
Earlier this year, Trafalgar and Fragonard joined forces once again to create the world's first travel fragrance, born from the desire to provide guests with a sensory keepsake that will ignite memories from holiday moments gone by. Inspired by the natural environment of which the flower grows– sun, earth and water, the fragrance pays respect to the diversity of travel across the globe.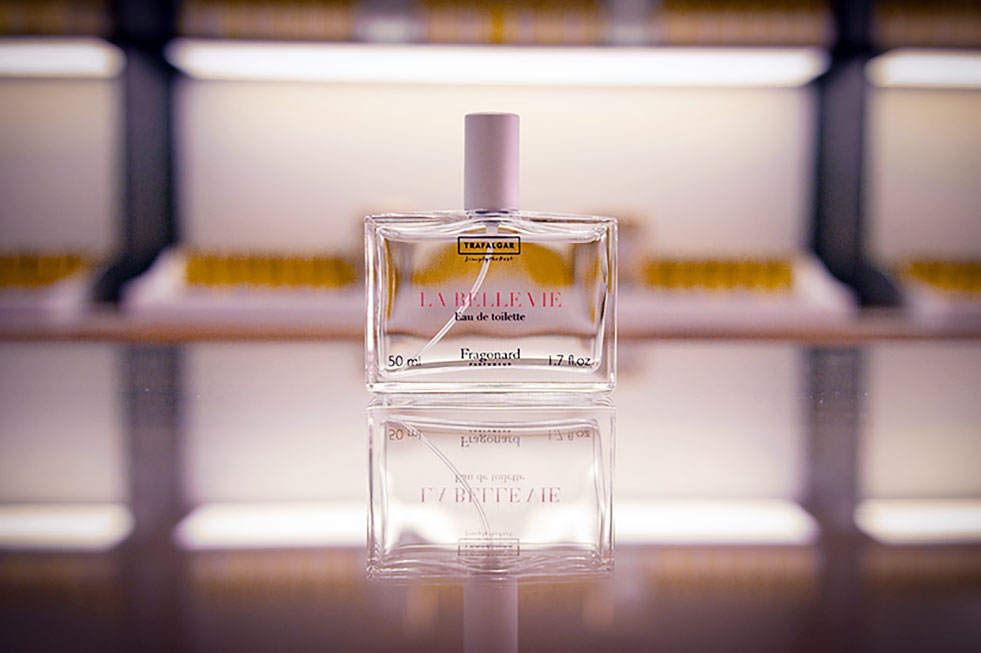 "Scents of Grapefruit zest, summer rain, woods and roots, all are surfaced as a reminder of the rich diverse experiences of travel to new lands," says Agnes of the fragrance.
Created by an expert Fragonard 'nose', La Belle Vie takes inspiration from a scented flower once used in a love potion in ancient times. Agnes suggests that this scent is indicative of the love affair of travel, a love shared by her family and the history of Fragonard.  
Fragonard continues to welcome Trafalgar guests from around the world to visit its properties in Paris, Eze and Grasse. Always striving to innovate in the industry, Trafalgar and Fragonard look forward to more years of partnership and co-creating immersive experiences for their customers and guests.
Inspired by the magic of Fragonard and La Belle Vie? Book your place on the Paris Explorer trip, where you'll visit the Fragonard museum and create your own sample fragrance out of three components of La Belle Vie. Guests have exclusive access to purchase La Belle Vie to take the memories of their trip home for themselves.
Images courtesy of Fragonard Parfumeur