Italy is renowned across the world for the superior quality of its olive oil. Produced by the country's passionate artisans – many of whom have grown, harvested and pressed fresh olives for many generations – good quality olive oil is regarded as an essential element of any Italian kitchen. And when it comes to quality, few of Italy's olive estates can compare with Fattoria di Maiano, which is tucked within the Tuscan hills overlooking Florence. We take a look at what makes this family-run olive farm so special.
Situated five kilometres from the historic centre of Florence, Fattoria di Maiano olive farm sits in the rolling Tuscan hills of Maiano just outside Fiesole, overlooking the Renaissance city below. Fiesole itself has long attracted attention from visitors passing through Florence for its ancient Etruscan walls, remains of Roman baths, the hilltop where Leonardo da Vinci is said to have experimented with the concept of flight, and an impressive Roman amphitheatre. Established around the 8th century BC, it is certainly as rich in history, as it is in beauty.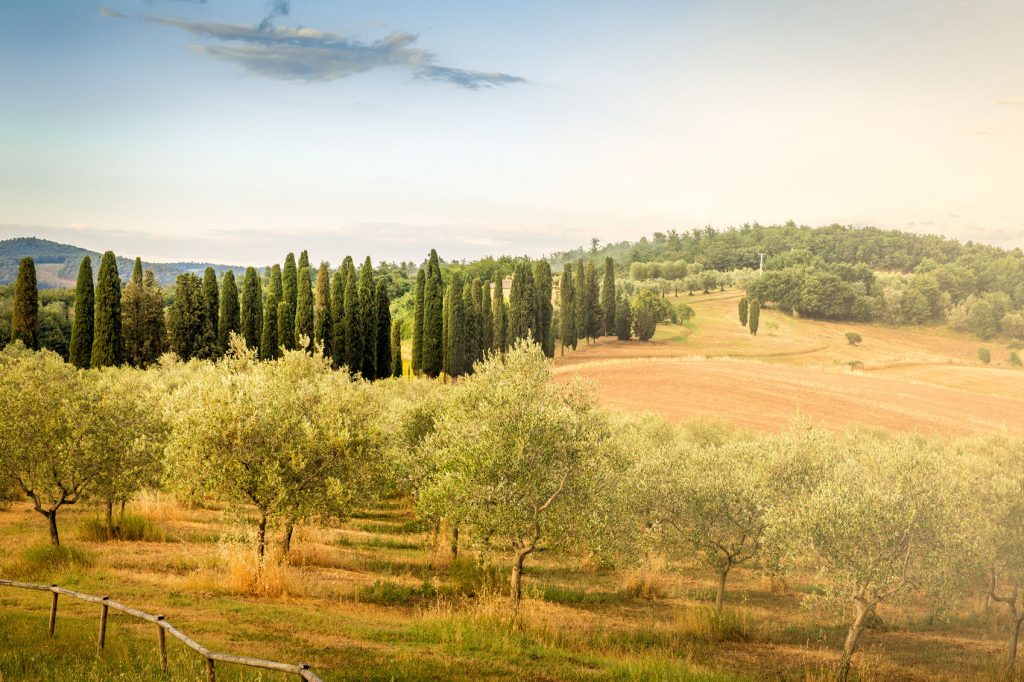 Maiano itself is a small locality, sitting on the hillside between Fiesole and Florence. The Fattoria di Maiano olive estate, meanwhile, originates from around 1400, with an ancient nunnery, villa, and the olive oil mill still on site. It's here that 100 per cent organic olive oil is made to this day. With over 300 hectares of olive groves, the estate encompasses 20,000 flourishing olive trees, from which all the olives are picked by hand, before being pressed in the estate's mill in the autumn and winter months.
Due to the fertile soil in which the olive trees grow, the way that they're treated by hand, and the process of cold pressing the olives within six to 12 hours of being picked, the olive oil produced here has a distinctive flavour. And even though this olive oil is produced seasonally, tours of the estate are led year-round, introducing visitors to the production process. With the chance to sample each variety of olive oil for themselves, guests then have the opportunity to taste the estate's most premium product, the extra virgin olive oil Laudemio, which is noted for its aromatic, fresh and fruity notes.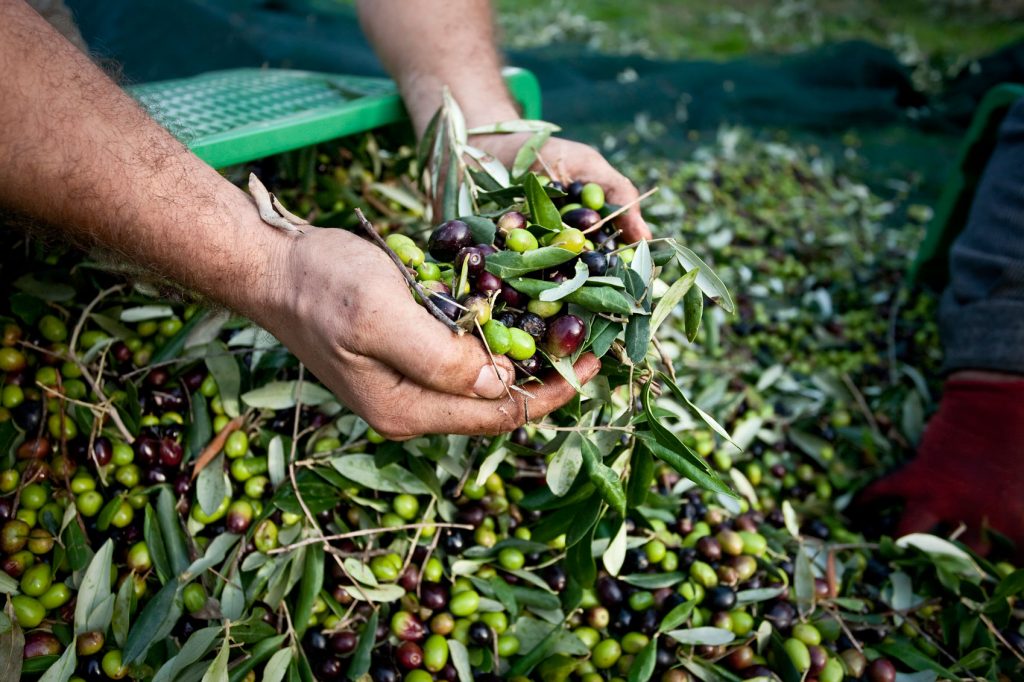 Winding pathways also enable guests to explore the estate on their own. Here, they can meet the farm's cows, bull and Amiata donkeys, and stroll over to the Laghetto delle Colonne (Lake of Columns), which Queen Victoria is said to have visited and sketched during her time in the area. In fact, this villa is so picturesque it was featured in the movies, A Room with a View, and Tea with Mussolini.
Each Trafalgar guest who visits the estate is welcomed by a member of the family for a tour and tasting, before being served a meal of authentic Tuscan dishes. Made with the olive oil produced on the estate, and washed down with local wine, this is an Italian meal that will be remembered with nostalgia for many years to come.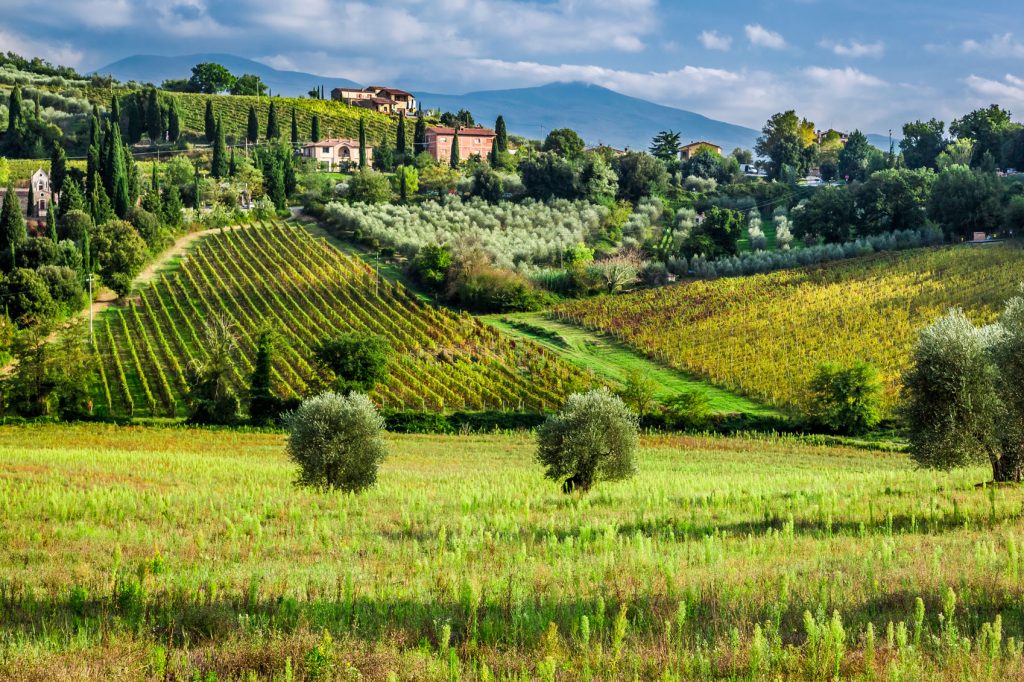 Visit Fattoria di Maiano on the Gladiators, Gondolas and Gold trip, and Great Italian Cities itinerary, with Trafalgar.
Image credits: Cover photo © iStock / Jann Huizenga. A view over Florence © iStock / Martin Wahlborg. Olive groves in Tuscany © iStock / czekma13. Olives in Tuscany © iStock / Paolo Cipriani. The Tuscan hills © iStock / Shaiith.