Los Angeles, California: Sunday 12 May
Following a 14 hour flight my friend Jean and I arrived in Los Angeles. What a bonus, we got to live 12 May (Mother's Day) twice!
After two full days exploring LA, we began Day 1 of our Trafalgar tour, Scenic Parks Explorer – my fifth Trafalgar tour!
Las Vegas, Nevada: Wednesday 15 May
We met our Travel Director, Don O'Neill, at our hotel for the Welcome Reception.  We enjoyed a light meal and free drinks and met our new trip companions!
After the reception we went for a walk to the Bellagio fountains. The strip was very busy – people, traffic, neon lights, music! We were planning to have an early night to prepare for the tour, but we were in Vegas! So, we walked around for hours and found ourselves back at the hotel for an 11pm dessert.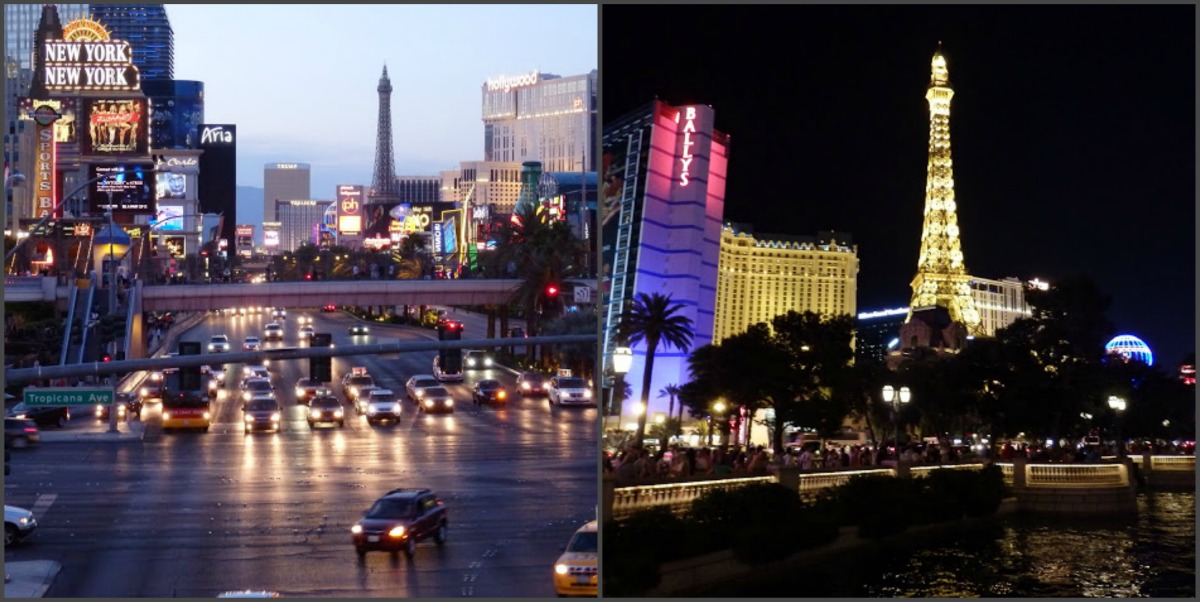 Bryce Canyon, Utah: Thursday 16 May
We had an early start today! Bags out at 6.45am and on the bus ready for departure at 8am.
We met our driver, Robert. Everyone was on time and we were off bright and early. We had a full bus of 50 people – mainly Americans, with a dozen Aussies, two New Zealanders and two from Wales.
Our morning stop at St George was at a large supermarket, where we bought lunch to eat at Zion National Park. Many of the lunch stops were at large supermarkets and there were often fast food places either in the supermarket or close by. Jean and I found the supermarket salads were a good option instead of the heavy fast food.
Our lunch stop was at Zion National Park; after lunch we walked along the river to a waterfall. The day was warm and sunny and the scenery at Zion was spectacular.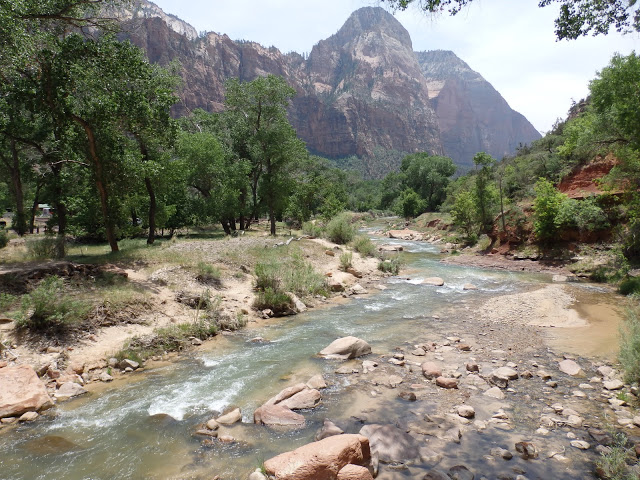 We left Zion for Bryce Canyon. I did Trafalgar's Western Discoverer tour in 2008 and visited Zion, Bryce Canyon and the Grand Canyon. Bryce Canyon was my favourite in 2008 and it's still just as beautiful.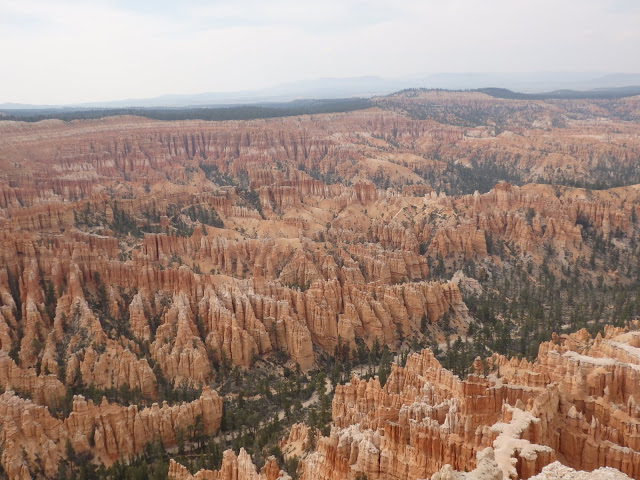 I was hoping to see lots of wildlife on this tour and today was a good start. I saw two deer at Zion and three at Bryce, as well as a tiny squirrel!
We stayed at the Best Western Bryce Canyon Grand Hotel, a lovely new hotel with internet in the rooms. Near the hotel is Ebenezer's, a big barn-like building where we had dinner followed by a cowboy show – a lot of fun!
Salt Lake City, Utah: Friday 17 May
We walked along the rim of Bryce Canyon from Sunrise Point to Sunset Point. It was a bit chilly but the sun was shining and it was the perfect way to start the day! This became one of my favourite experiences from the trip – if only I could begin every day with an exhilarating walk among such beautiful scenery.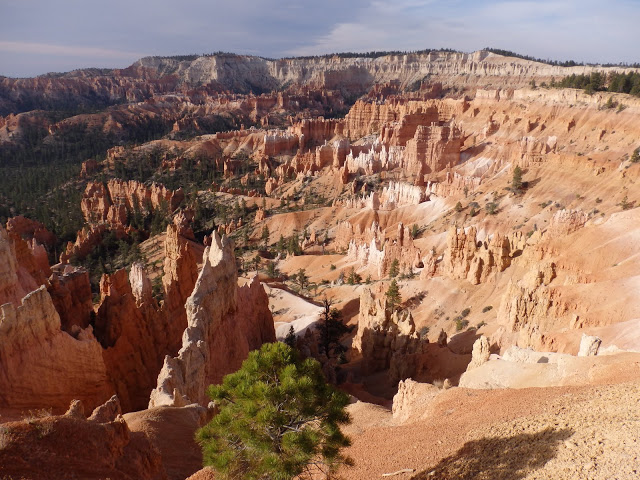 We arrived in Salt Lake City around 3.30pm and had our group photo taken in front of the State Capitol Building, then went for a guided tour of the Church of Latter Day Saints (Mormon) complex of temples and the Tabernacle, which has a giant pipe organ.
We checked in to our hotel, the Hilton Salt Lake Centre. We toured the flower gardens and had a delicious dinner at the Lion house. Following dinner, we enjoyed a tour through the Beehive House. Both were houses where Brigham Young (Mormon leader) lived with his wives and children. All the tours were conducted by young girls from many countries who were doing their missionary work at the centre in Salt Lake City.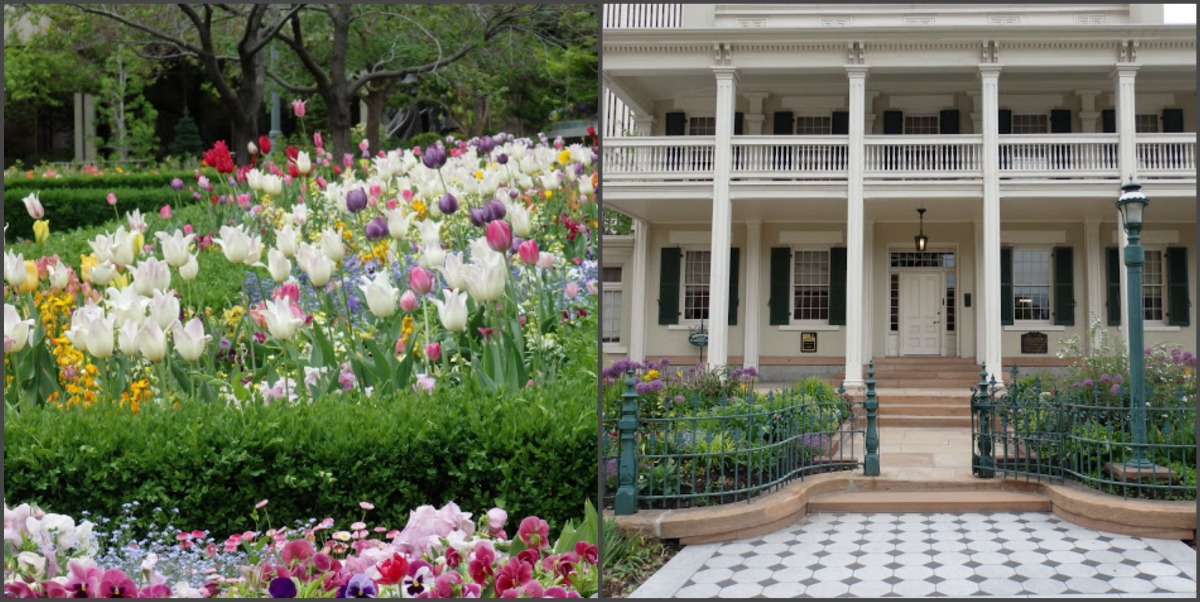 Jackson, Wyoming: Saturday 18 May
Our lunch stop at the town of Idaho Falls was at a very large supermarket where many people took the opportunity to buy a warm waterproof jacket.
The road was open and we were delighted to see more snow on the mountain tops, and then snow drifts closer to the road. Then it started to snow quite heavily. The Aussies thought it was great, but I did feel sorry for Robert having to negotiate that big bus on the winding road in the snow!
We arrived in Jackson and had time to explore the town square, where it was antler sale day. Yes, trailer loads of elk and moose antlers with some displayed on the roadside. We walked into one shop that had antlers made into light fittings, animal heads mounted on the walls and stuffed animals on display – taxidermy must be big in Jackson. The town square has some interesting arches made out of antlers, and keeping with the theme, our hotel was the Antler Inn.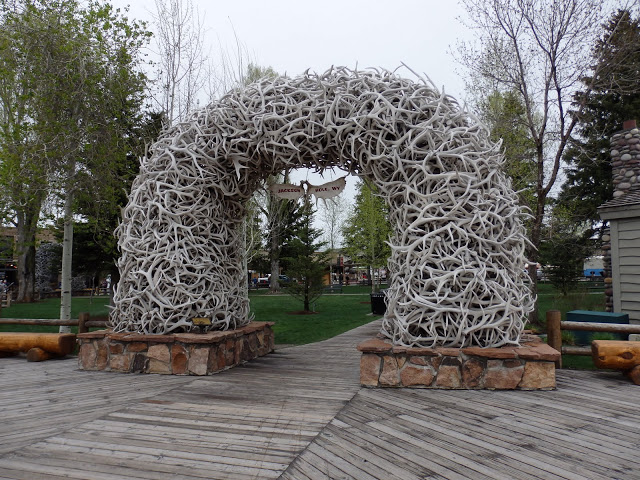 Jean and I went into the Million Dollar Cowboy Bar and sat on the saddles at the bar and had a drink. The saddles are obviously made for tall men and we must have looked so funny trying to climb onto the saddles – we had fun anyway!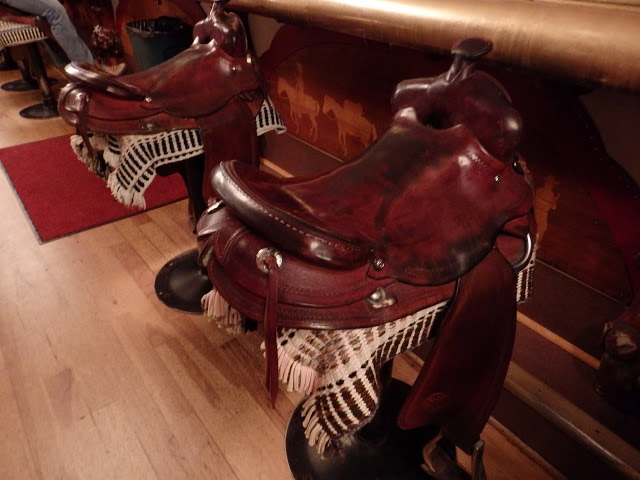 We had a lovely meal at the Lift Restaurant, which was a couple of blocks from our hotel.
Read Part Two of Jenny's 'Scenic Parks Explorer' Travel Tale next week…
If you enjoyed reading Jenny's experience and would like to learn more about our 'Scenic Parks Explorer' itinerary, click here. Or for more information about Trafalgar's guided vacations, head to our website: www.trafalgar.com