Trafalgar's Local Heroes competition is all about shining a light on the people in our community who have gone above and beyond in what has been an extraordinarily tumultuous year.
We've been searching far and wide across Australia and New Zealand for those ordinary people doing extraordinary things, so we can recognise their contributions and reward the two most inspiring stories with the holiday of a lifetime.
We've already received some incredibly inspiring stories from volunteer firefighters, animal rescuers, homeless shelter volunteers, carers, support persons and healthcare workers who are putting their lives at risk every day to treat COVID patients.
Today we're speaking to one of our nominees, Brooke.
A Gold Coast emergency nurse and owner of Southern Cross Assist, on a normal day Brooke is kept busy repatriating stranded ill or injured Aussies back home from around the world. However, it's Brooke's efforts in continuing to venture overseas during COVID to assist others, which adds to her already admirable 'hero' status and is exactly what this initiative is all about.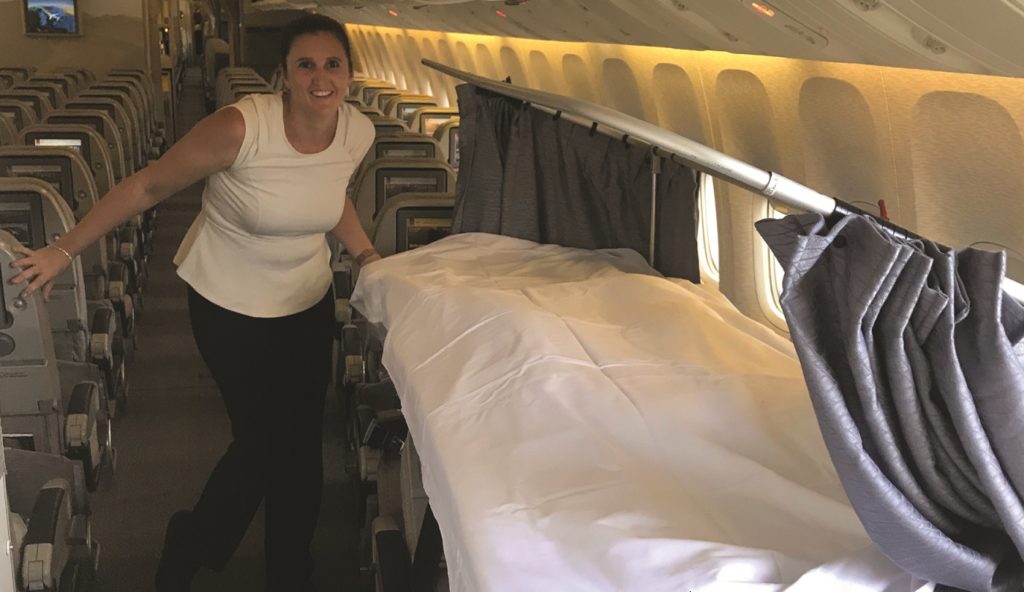 Tell us a little bit about what you do…
I own a small business called Southern Cross Assist which specialises in international medical repatriations. Medical repatriation essentially means I bring home Aussies from wherever they are around the world when they have an accident or suffer a medical incident while they're on holidays or overseas. A normal day for me arranging a bed-to-bed transfer for a patient includes organising medical and non-medical escorts, appropriate medical equipment depending on the patient's condition, flight bookings and airline ticketing, hospital admission arrangements and so much more.
My main priority is making sure that my patients feel safe, comfortable and cared for, and their family feel at ease knowing that their loved one is in good hands and receiving appropriate medical care.
What new challenges has the global pandemic presented this year?
It's been so challenging. My work revolves around travel and as international borders have closed and flights all around the world have been cancelled it has been quite a struggle trying to get people home before their condition worsens and they are no longer well enough to fly. We now require an exemption to enter most countries which is an extra step in a process that is very time sensitive, and even need an exemption every time I or one of my team needs to leave Australia. I definitely feel that all of these precautions are necessary in order to keep people safe, but it has meant I have had to adapt and completely change the way we think about our processes to make sure we can bring people home safely.
What has it been like leaving Australia and going to countries where COVID-19 is much more prevalent during the height of the pandemic earlier this year?
Particularly early on when so little was known about COVID I definitely had moments where I was nervous for both myself and my team, but as time has gone on, we're a lot clearer about how the virus is spread and how to best protect yourself so I feel more confident travelling now. We've done repatriations from the UK, Germany, Japan and Vietnam, among many others this year. For me the priority is always getting people home to their families safely and to a place where they will receive the best possible healthcare; focussing on the job in front of you helps outweigh any nerves.
How did you feel when you found out you were nominated?
Incredibly humbled. I just go about my day dealing with each individual challenge as it comes. My ultimate aim is to assist patients who are at their most vulnerable in returning home.
I certainly don't consider myself a hero, but I'm extremely honoured to be recognised and grateful to be able to continue to do this job.
What do you love most about travel and where will you go if you win?
I love immersing myself in different cultures. It is so incredible that every corner of the globe lives a life so different to another and I love meeting local people and learning about their way of life.
If I win, I would definitely go to Morocco; it has been high on my list for such a long time now. The culture, the people, the food and the architecture have interested me forever and I would be so grateful for the opportunity to be able to experience it for myself.
We hope you were just as inspired by Brooke's story as we were. If you live in Australia or New Zealand, there is still plenty of time to nominate the Local Hero in your life, and the impact they have had – big or small.
Nominate them now for the opportunity to win a holiday valued at up to $9,000 thanks to Trafalgar and Singapore Airlines at www.trafalgar.com/local-heroes. Entries close 5.00am AEDT December 11, 2020.