From a shiny Hogwarts Express departing platform 9 ¾ at King's Cross, to Hagrid's Hut in the muted colours of Glencoe, while Harry Potter might belong to a world of fiction, most of the major landmarks in the films and inspiration for the books are inescapably and iconically British. Here, we jump on our broomsticks to see where the wizarding world of Harry Potter touches real life locations around the United Kingdom.
Durham Cathedral
A UNESCO World Heritage Site, Durham Cathedral, was used repeatedly in the Harry Potter films for exterior and interior shots of the teenage wizard's famous school, Hogwarts. Eagle-eyed fans will notice that cathedral's quadrangle is where Harry releases Hedwig, his spirited owl, and also forms an impressive backdrop to some of the more outrageous spell-making classes.
Alnwick Castle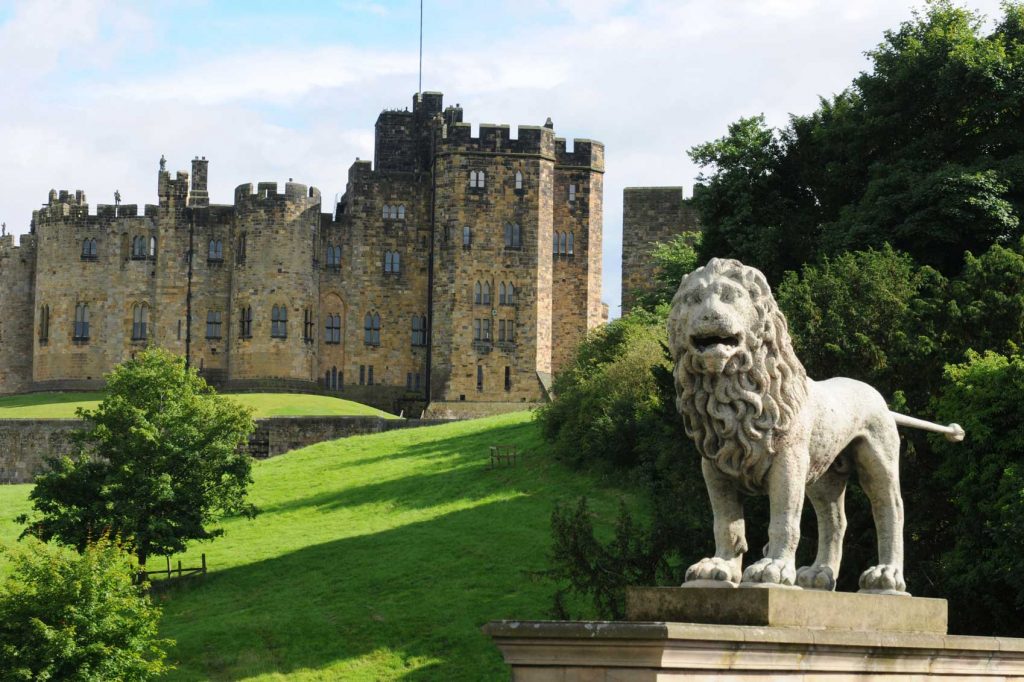 The second-largest inhabited castle in England, this northern fortress has played Hogwarts in numerous Harry Potter films, including The Philosopher's Stone and The Chamber of Secrets. The best scene that includes the big castle is probably Harry's first flying lesson – long before he becomes a quidditch hotshot!
New College, Oxford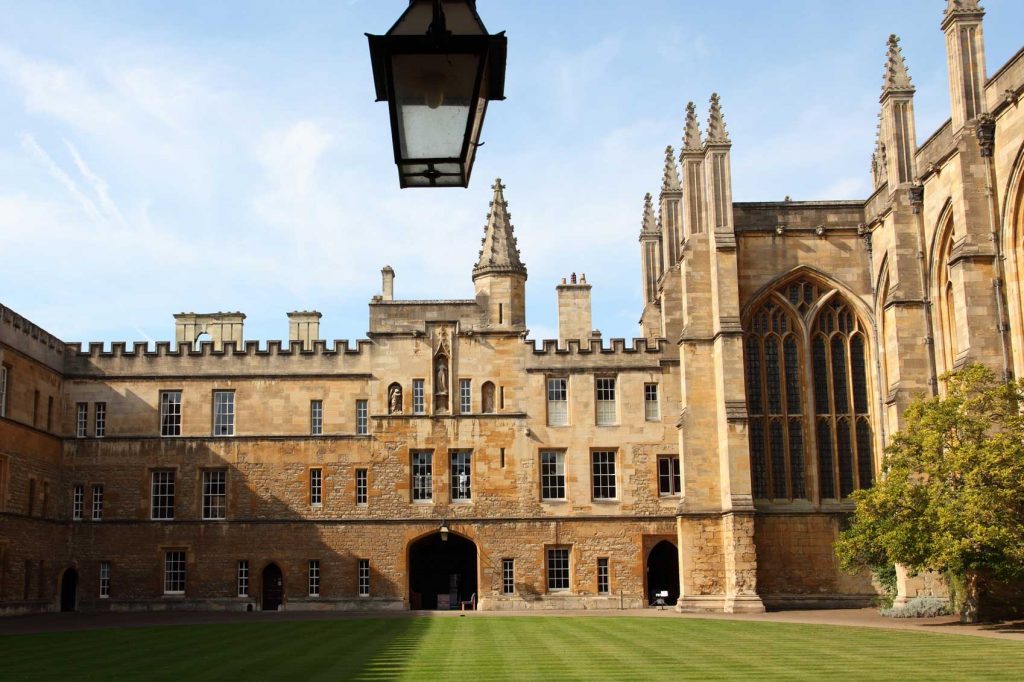 The fourth instalment of the Harry Potter collection climaxes with the much-vaunted Tri-Wizard tournament. New College, Oxford plays the venue for one of its more tense scenes, where houses at Hogwarts sport "Harry Potter stinks" badges, which serves only to spur the unlikely hero on to greater glory.
King's Cross Station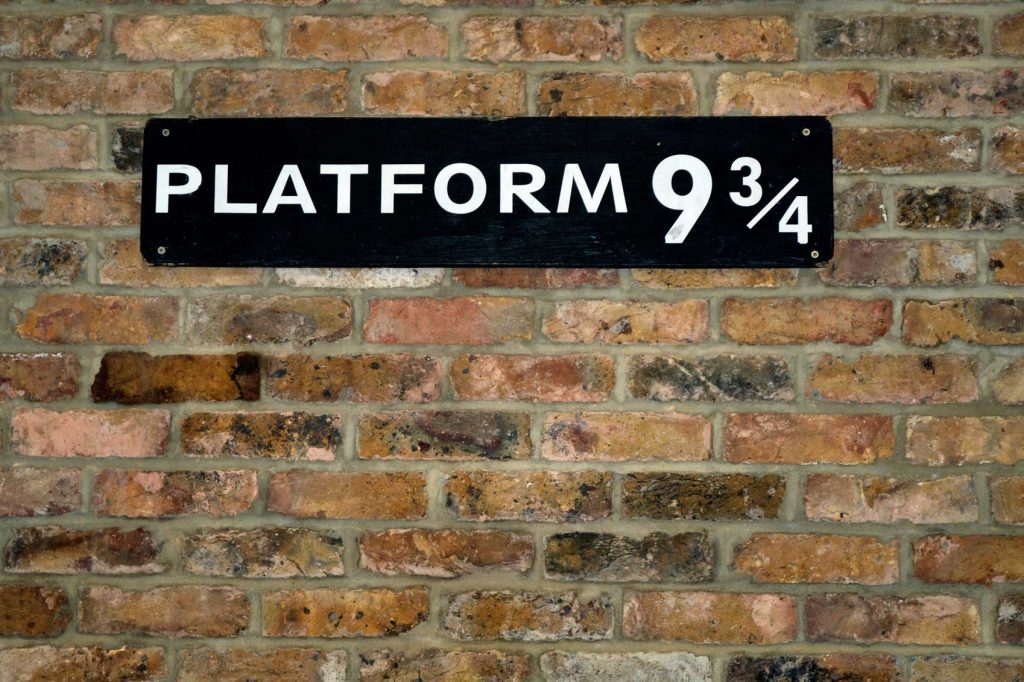 Platform 9 ¾, from which the crimson Hogwarts Express departs, is (rather confusingly) a portal that sits between platforms 4 and 5 at London's King's Cross station. Fans can stock up on Gryffindor scarves and other merchandise at a nearby Harry Potter shop, so that they look the part when posing by the mysterious platform sign.
Glencoe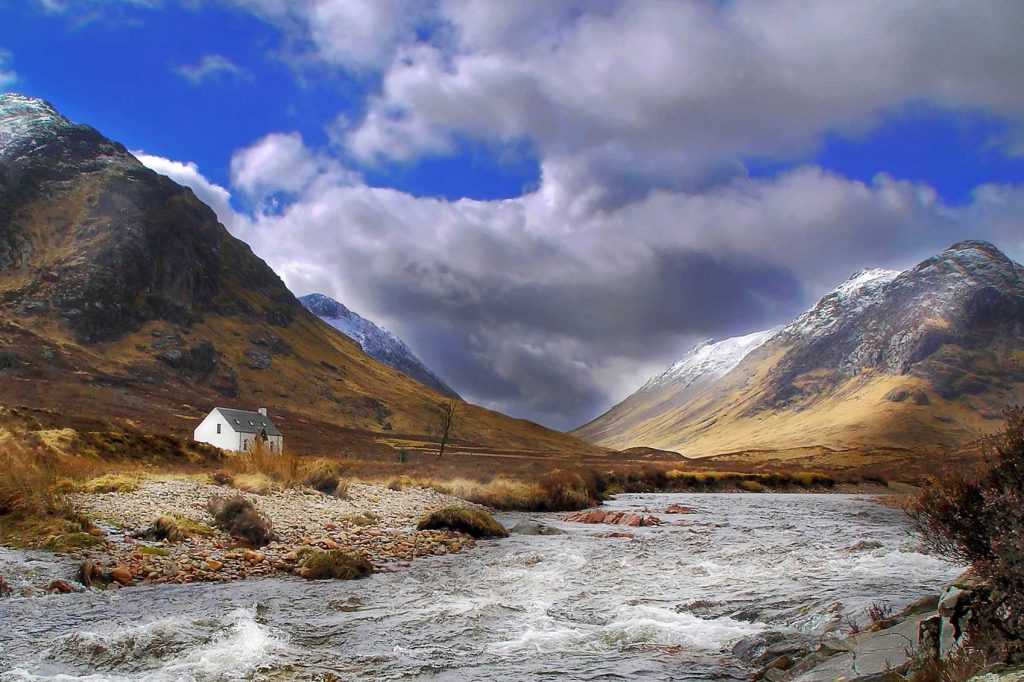 The name "Glencoe" is synonymous with myths, legends, history – as well as a generous dose of Highland beauty – but in the Harry Potter films it's also the location of both Hagrid's Hut and the entrance to Hogwarts, with lots of scenes being filmed at the nearby lake, too.
Edinburgh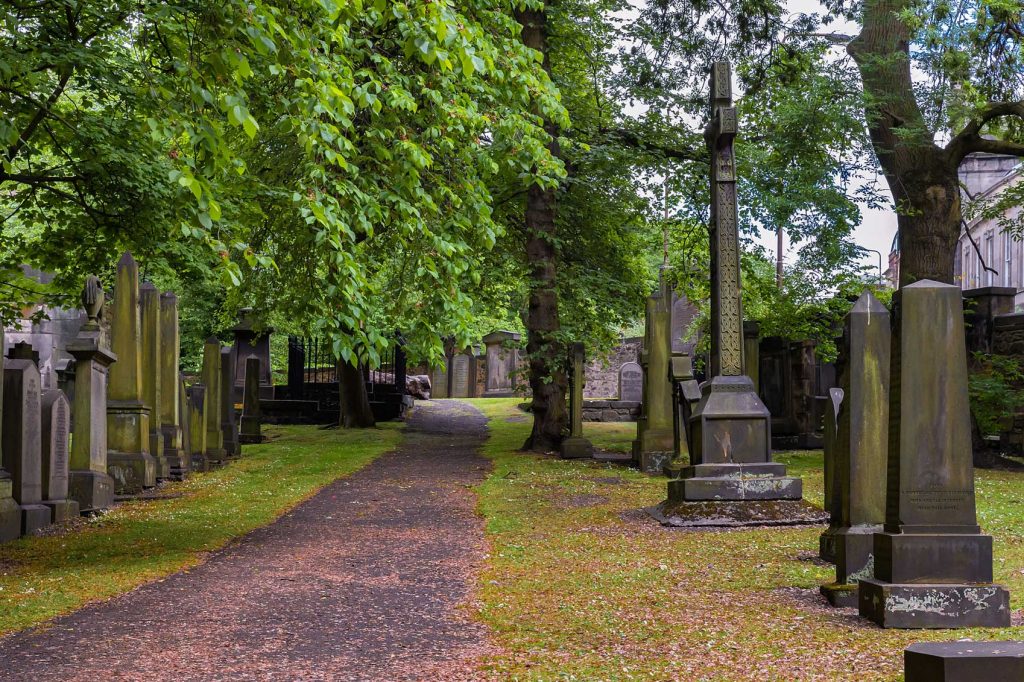 Given that J. K. Rowling lived in Edinburgh, and wrote several of her books in its cafés, it's no surprise that there are points of inspiration in the Scottish capital. Perhaps the greatest is Thomas Riddell's gravestone in Greyfriars graveyard – which fans will know was Voldemort's previous name. And standing just behind the church is the George Heriot School, which (with its turrets and façade) looks almost more like Hogwarts than Hogwarts itself.
Mallaig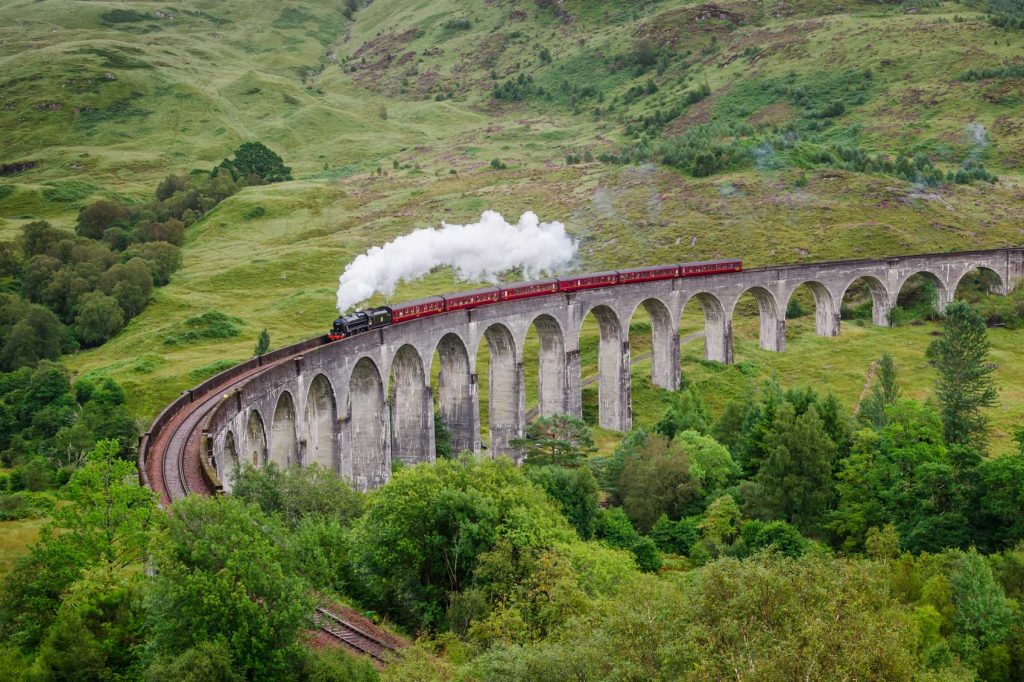 Once the biggest herring port in Europe, nowadays Mallaig is more famous for some hilarious Harry Potter scenes in which the young wizard chases the Hogwarts Express in Ron Weasley's old car over the nearby Glenfinnan viaduct. Incidentally, it's also the spot that Bonnie Prince Charlie raised his standard in 1645, but we suspect that's not the reason you'll be visiting!
If the thought of following Harry Potter and friends around Britain sounds like an exciting prospect, why not book a place on one of the Trafalgar tours that visit these locations, such as Amazing Britain, Best of Britain, Castles and Kilts or the Best of Scotland?
Image Credits: Durham Cathedral © iStock/Gannet77. Alnwick Lion © iStock/grahamheywood. New College © iStock/pejft. Platform 9 3/4 © iStock/AveryPhotography. Spring in Glencoe © iStock/han3617. Old Cemetery © iStock/Irantzu_Arbaizagoitia. Hogwart's Express © iStock/MartinM303.