Skyscanner has revealed that flights out of the UK for 2021 are currently a third cheaper than average. In the detailed breakdown of emerging summer trends, the search engine shows cheap flights from the UK have led to an uptick in week-long holiday bookings for summer 2021.
The British, who have been in a tough lockdown for many months, are clearly seeking summer sunshine and are taking advantage of flight deals from London and other major cities.
"It is good news for UK travellers as our latest analysis shows that average prices on Skyscanner over the summer months are currently up to 31 per cent lower, compared to the same period in 2019," says Hugh Aitken, vice president, flights, at Skyscanner.
Where are the cheap flights landing?
Pent-up demand for a summer getaway is a top priority, as shown in Skyscanner's booking data around UK flights. The most popular destinations for cheap flights from the UK are warm, sunny spots like Spain, Turkey, Greece, Portugal and Italy.
Within these beachside countries, Brits are flocking to the typical and popular hotspots. Spain is the top destination for flight deals from London with plenty of planes expected to land in Malaga, Palma and Ibiza this summer.
Cheap flights from London are also landing in popular British holiday destinations such as the Algarve in Portugal and Greece.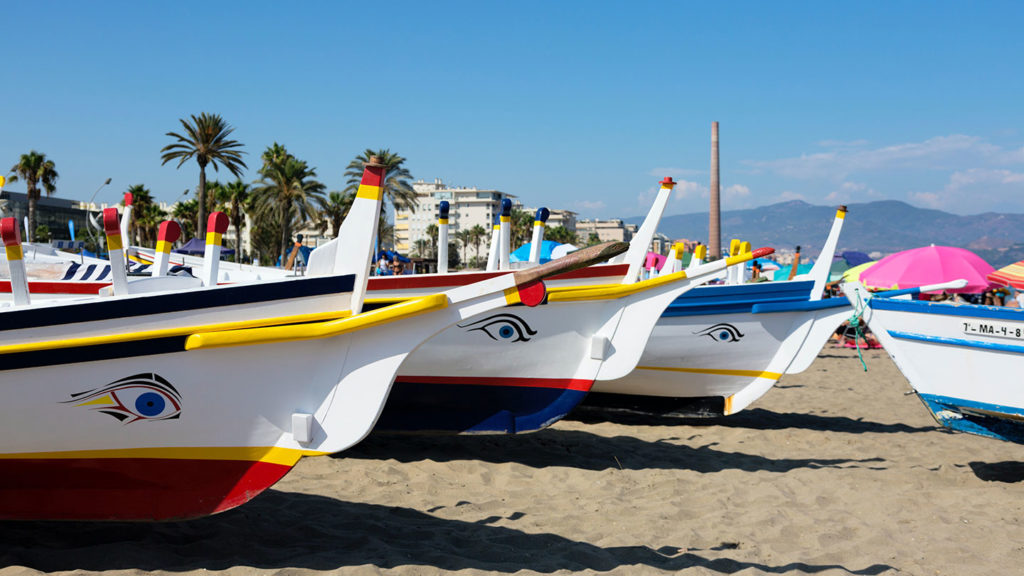 GET INSPIRED: Best of Spain
When is the most popular time to travel?
August is the most popular month for most destinations, but those planning a trip to Turkey are mostly booking cheap flights from the UK in July, with 76% of bookings planning to stay more than a week and travel as a family or group.
Italy is also a popular place for July, with most Skyscanner UK flights being booked by couples or two friends keen for an escape.
The Italians love to go on holiday in August, so July is the best month to visit the Italian peninsula.
Where is the cheapest flight deal from the UK?
If you've had your eye on Portugal, 2021 might be the year to visit. Flight deals from London and the UK are up to 34% cheaper than in summer 2020, and 23% lower than 2019.
Most Brits are flocking not to the capital Lisbon, but to the long-time favourite southern Algarve coast. From here it is popular to hire a car and head to the towns of Albufeira or Lagos, to enjoy a beachside holiday by the Algarve's famous cliffs and hidden beaches.
Look out for flight deals from London to Faro to enjoy a week-long vacation by the sea.
RELATED CONTENT: 9 beaches in Portugal that will take your breath away
Will these cheap flights from London continue?
Mr Aitken says that airlines will likely continue to offer amazing flights deals from London and other UK destinations. But as demand returns, the prices will likely increase – so the best time to book is now.
"We anticipate that airlines and online travel agencies will continue to offer flexibility with tickets as the market recovers and there remains a degree of uncertainty for those planning travel," he says.
"Those booking now will secure the best prices but ultimately the cost of a ticket will still remain a key piece of the puzzle, along with clear, straightforward and timely information relating to quarantines and pre-departure testing."
Will you be jumping on these Skyscanner cheap UK flights or waiting until closer to summer? Let us know in the comments…