Only in Vilnius, Lithuania, would something as austere as a prison look more like an opulent palace. Stack it up against its ornate Baroque neighbours, however, and Lithuania's most famous prison certainly is the ugly duckling amidst all the florid façades of Vilnius Old Town.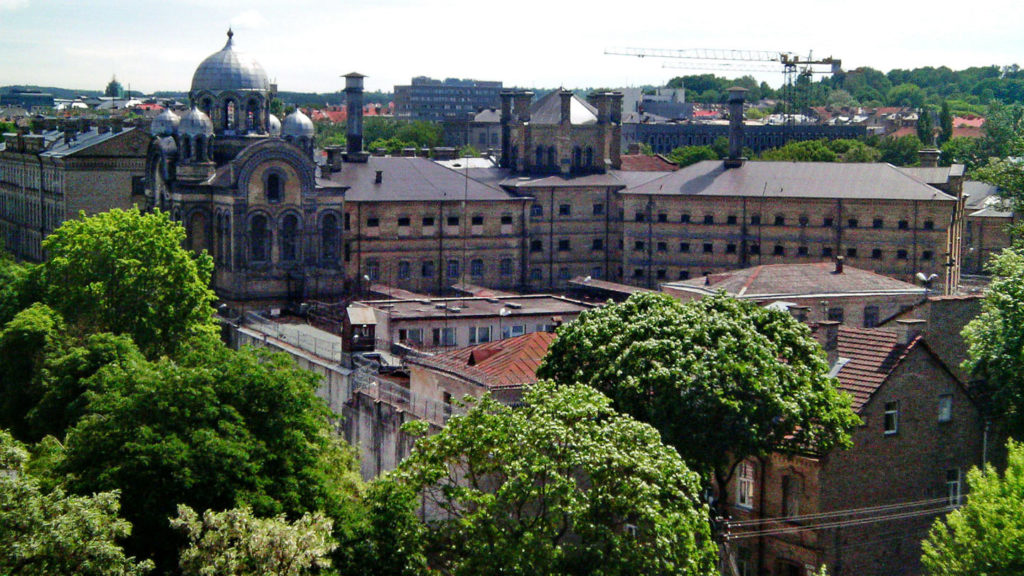 Behind its high walls lurks over a century of political incarcerations, torture and executions. Notoriety that Tsarists, Nazis, Soviets and even modern Lithuanians all had a willing hand in forging.  A century on, that infamy is about to get a sci-fi twist, as Lukiškės Prison steps into the gaping hole left by the 'Upside Down' as a new filming location for Stranger Things Season 4. 
It seems almost astonishing that such a nefarious institution in Vilnius Lithuania, would jostle with the Baroque, Gothic and Renaissance beauty of churches, palaces and elegant homes in the very heart of Vilnius Old Town. Its appeal, however, as the terrifying new supernatural backdrop for our favourite Stranger Things characters is undeniable.
RELATED CONTENT: 27 reasons to visit Europe
On the set of Stranger Things in Vilnius Lithuania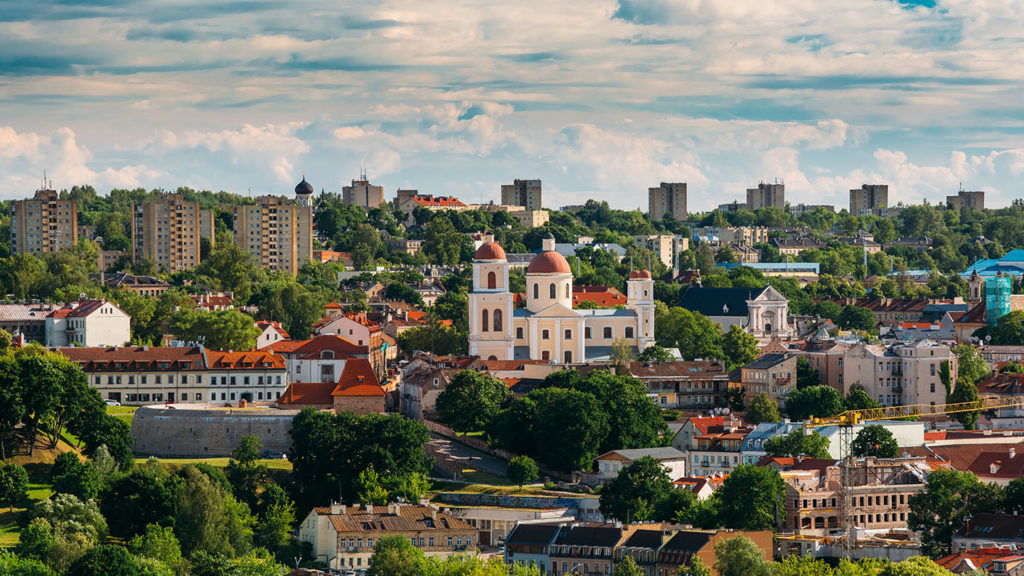 There may be no signs of the Mind Flayer, demagorgons or sentient vines, but prowling the cold corridors of Lukiškės Prison are the ghosts of innocent political and religious prisoners. During their short stay, Eleven and her friends walked in the footsteps of famous writers, philosophers and thousands of Jews from the Vilna Ghetto, who were awaiting execution. 
In fact, we couldn't picture a more eerily beautiful backdrop for Stranger Things series 4 than Vilnius Lithuania. The city's mix of architectural styles has made it an up-and-coming backdrop for TV and film production. It's also a city that endured dark days, great upheaval and horrors of its own. So perhaps, in this case, it is fitting that art imitates life.
For those of you seeking to forge your own Stranger Things pilgrimage to Vilnius Old Town, grab a flashlight and your wits. We've done the rest, with these poignant places to visit, whether or not you're a Stranger Things fan.
RELATED CONTENT: Destination Guide for Lithuania
Pilies Street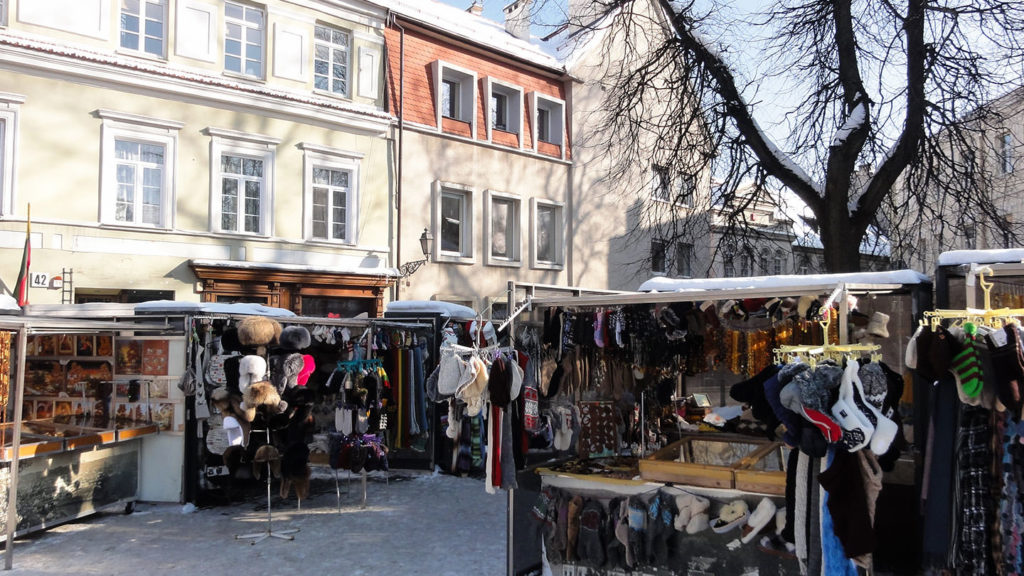 If you have only a day to explore Vilnius, your focus should be on Vilnius Old Town and, specifically, Pilies Street. In the Middle Ages, this was the street that linked Vilnius Castle to the south, towards Poland and Russia. Centuries ago, this was the heart of all the action in Vilnius – the street where merchants would put their best wares forward for sale. To this day, visitors can see Renaissance, Gothic and Baroque architecture, reflective of the street's former wealthy residents, and imagine what life must have been like on this bustling artery of Vilnius.
KGB Museum
Its official name is far less exciting than its moniker, the KGB Museum. However, this has to be one of the darkest places still standing in Vilnius. Its bloody history stretches back to the 1940s when this former gymnasium emerged as the headquarters of the Gestapo. Fast forward decades and imagine legions of Soviet Secret Police pounding its floors in malevolence before Lithuania's independence. With all that behind, what remains for visitors to see is a testament to the Soviet Union's 50-year occupation of Lithuania.
Antakalnis Cemetery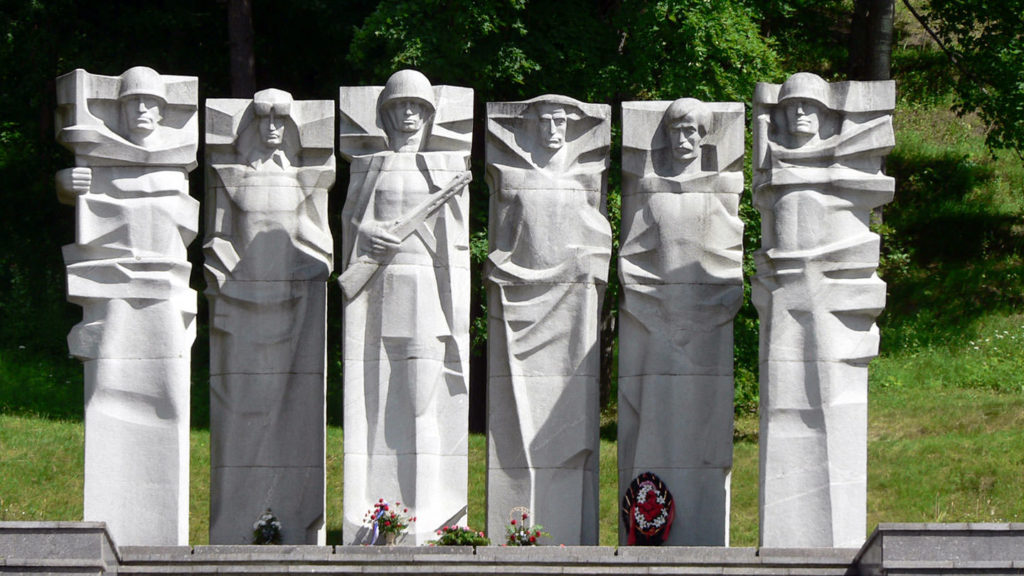 Pay your respect to the luminaries of Lithuania at Antakalnis Cemetery. This is the final resting place of renowned artists, scientists, politicians and soldiers. A final home for Lithuanians who gave their lives for a greater purpose – for freedom and their identity. This is also the place where French soldiers who died during the Napoleonic invasion of Russia were laid to rest. Most poignantly, enemies in life are buried side by side, interred together for eternity despite their previous differences. And amidst the graves? Artistically magnificent tombstones that are worthy of admiration in their own right.
Užupis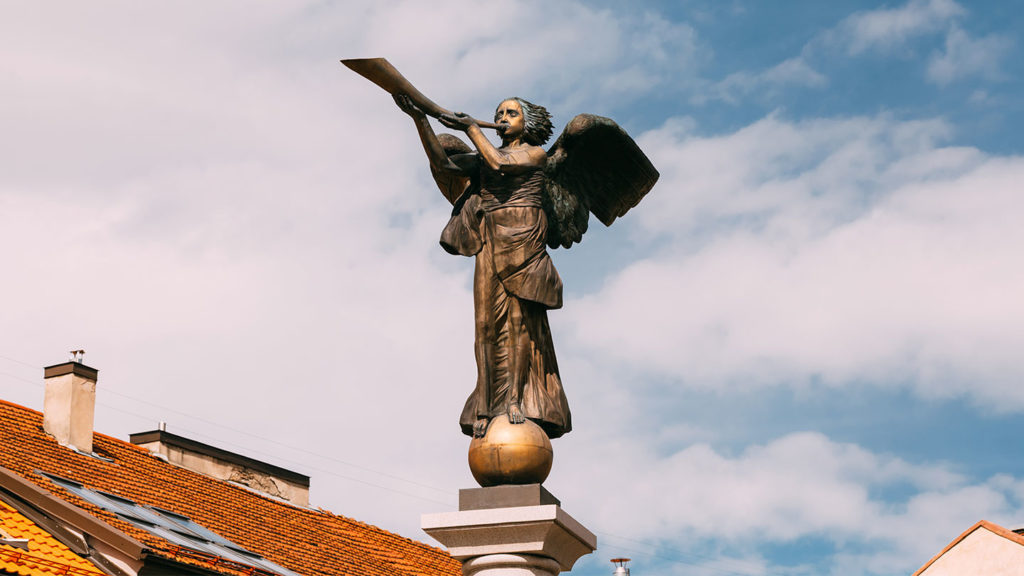 The 'Republic' of Užupis marches to its tune, despite being part and parcel of Vilnius, albeit a Bohemian part. The area's history, dating back to medieval times, has been colourful and, at times, rough. Today it is a centre for artistic expression and even has its own president, anthem and… mermaid. If you can resist the allure of the siren's charms, you'll want to pay tribute to Užupis' very own guardian – the Bronze Angel – which stands at the heart of this artistic district.  
Three Crosses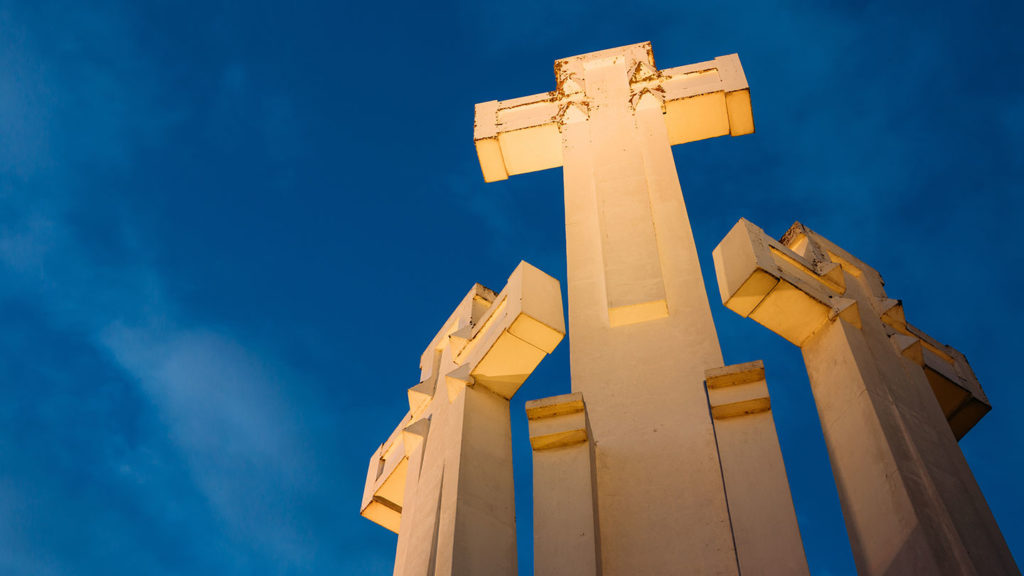 Ascend the Hill of Three Crosses, where legend states several Franciscan friars were once beheaded. Since the early 17th century, wooden crosses were erected in the same spot. As these disintegrated, they were replaced until, in 1916, a more permanent concrete monument was erected, followed by a new monument in 1989 which stands until this day. While the monument in its own right is rather impressive, it is also a wonderful base from which to view Vilnius Old Town.
GET INSPIRED BY: Best of Finland, Russia and the Baltic States
Are you a fan of Stranger Things? Have you visited Vilnius and keen to share your experience with fellow travellers? We'd love to hear all about it in our comments below…