Paris, Venice, Dubrovnik, Santorini, these stunning cities are just the tip of the iceberg when it comes to the aesthetically bewitching urban destinations sprinkled throughout Europe. To help expand your horizons and extend the boundaries of your next trip to Europe, we've put together a list of some of our favourite, lesser-known and often overlooked cities that are too beautiful to miss. 
1. Salzburg, Austria
Nestled in the corner of Austria near the German border, Salzburg offers mountain vistas and riverside charm. The birthplace of Mozart and the backdrop for The Sound of Music, there's a sense of nostalgia that permeates the city. Classical music floats from the windows, flower-covered gardens dot the streets, and before you know it, you'll find yourself belting out "the hills are aliiiiiiive…" as you stroll down the narrow streets of the Baroque marvel that is the Altstadt (Old Town). 
Visit Salzburg on: Switzerland and Austria
2. Bruges, Belgium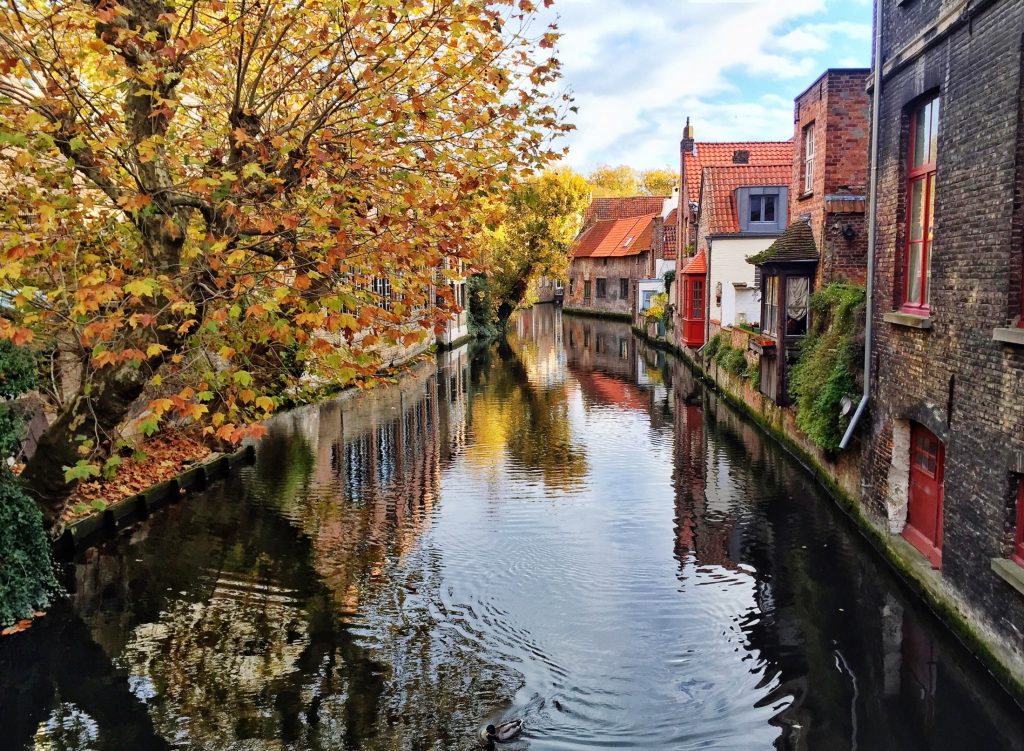 Some would call Bruges THE most beautiful city in Europe. Despite growing popularity, it has managed to retain its authenticity and charm in a way few other places have.  The cobblestone paths lead to romantic footbridges, which cross the canals lined with gingerbread houses. Everywhere you look is another reason to fall in love with this Flemish city.  
Visit Bruges on: Best of Holland, Belgium and Luxembourg
3. Verona, Italy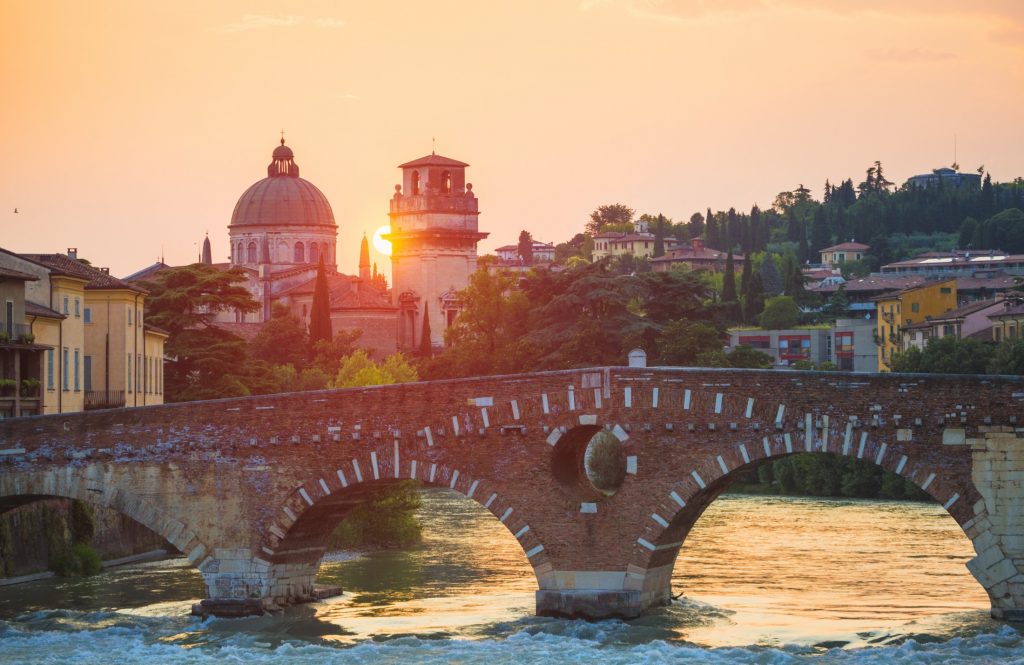 "Two households, both alike in dignity. In fair Verona, where we lay our scene…" Fair indeed, Shakespeare couldn't have picked a more romantic setting for his star-crossed love story to take place. Verona has a very well-preserved Old Town with a fraction of the tourists you'll find in other Italian destinations, and it even has its own version of the colosseum. The Arena di Verona is the third largest Roman amphitheatre in Italy. 
Visit Verona on: Wonders of Italy
4. Lucerne, Switzerland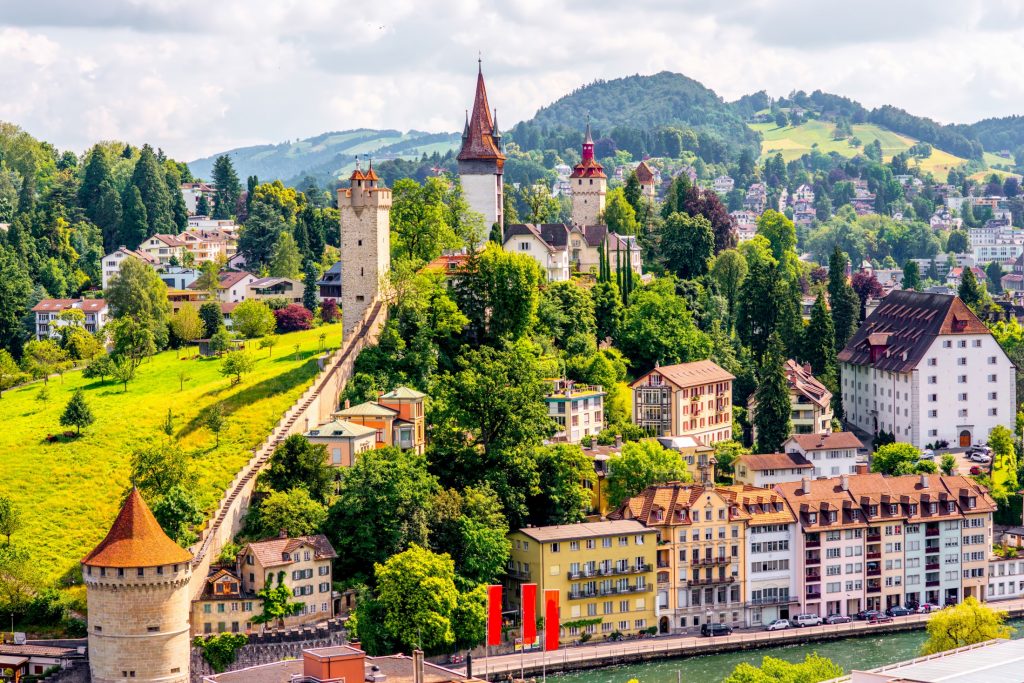 Set amidst the mountains, nestled cosily on the edge of a lake, Lucerne is a stunning tribute to the medieval meets alpine architecture that Switzerland is famous for. Surrounded by natural beauty, the city may look like a quiet mountain town, but it's surprisingly lively due to the presence of several universities. This city has it all. 
Visit Lucerne on: Contrasts of Switzerland
5. Bergen, Norway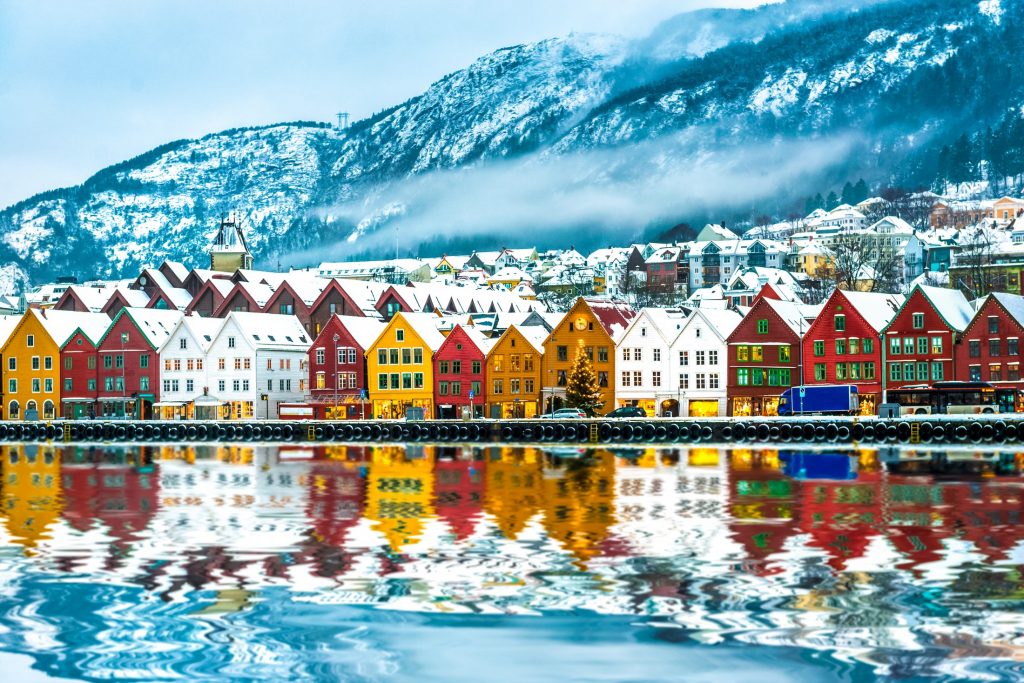 Surrounded by the famed fjords of Norway's southwest coast, Bergen oozes Scandinavian charm. And, its brightly coloured houses are even more vivid against the evergreen mountainsides rising up behind the city. A great base for exploring this idyllic coastline, Bergen is a perfect place to visit any time of the year. 
Visit Bergen on: Scenic Scandinavia and Its Fjords
6. Ljubljana, Slovenia
Ljubljana is a pleasant surprise for every traveller that finds their way there. Filled with parks, tree-lined streets and ivy-covered walls, it has an Alpine look with a Balkan vibe and a surprisingly eclectic culinary scene. Slovenia's cuisine is Balkan meets Mediterranean, and they produce delicious wine and chocolate to boot. In 2016, the city was named the Green Capital of Europe, and the centre of the city has been closed off to cars, creating a pedestrian's paradise lined with cute little terraces. 
Visit Ljubljana on: Highlights of Austria, Slovenia and Croatia
7. York, England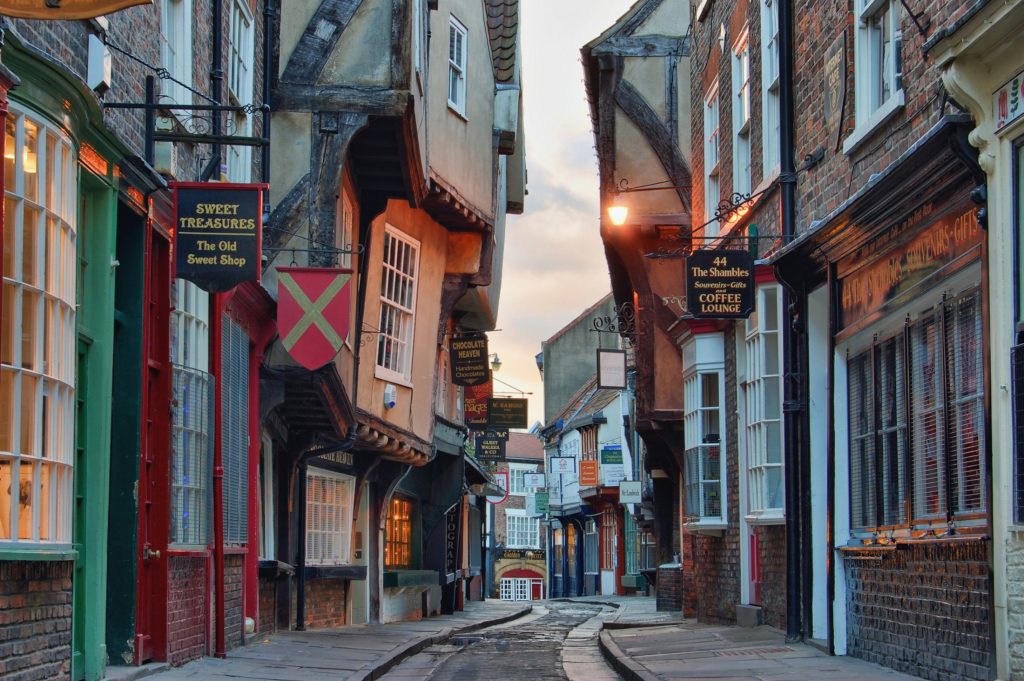 The Shambles in York, the name given to the main street that snakes through the city's medieval old town, was named the most picturesque street in the 2010 Google Street View Awards. And in 2017, another survey by the UK's National Express saw this narrow lane grab the number one spot as Britain's prettiest street. But this walled-in northern English city isn't a one trick pony, it also boasts an impressive Gothic cathedral, many other enchanting streets in its historic old town, museums, restaurants and much more. 
Visit York on: Britain and Ireland Panorama
8. Oviedo, Spain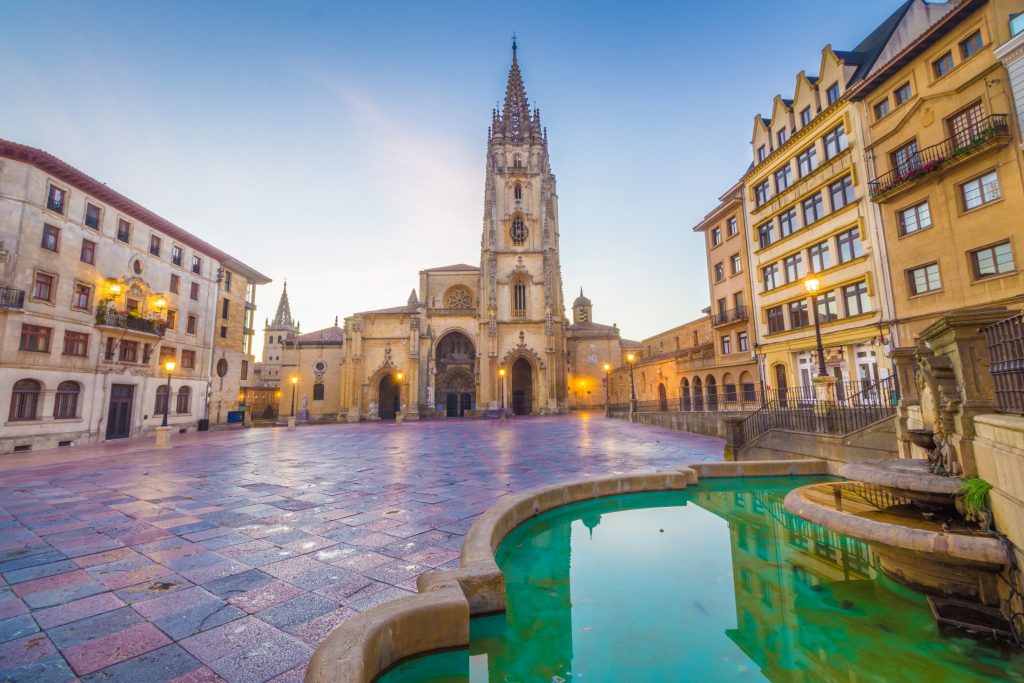 Clean, green, absolutely pristine, Oviedo is the hidden gem of Northern Spain. This city was described by Woody Allen as, "… delicious, exotic, beautiful, clean, lovely, tranquil and pedestrianized… It's like it doesn't belong to this world, as if it did not exist…Oviedo is like a fairytale". And, we couldn't say it any better than that!
Visit Oviedo on: Northern Spain
9. Nuremberg, Germany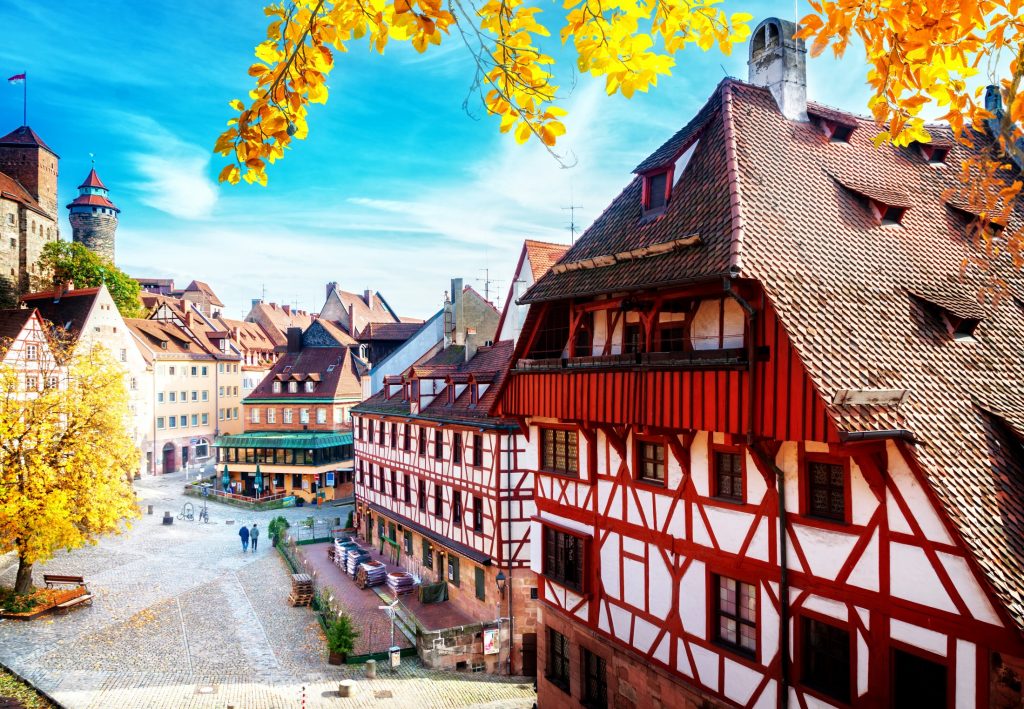 This is the Bavaria of your dreams. The fiery yellows and oranges of the leaves changing in autumn, the sparkling snow falling on its famous Christmas market, the wild flowers in spring, and summers at the beach (yes, they have a manmade beach in the middle of the old town!), Nuremberg is the pinnacle of European splendour 365 days a year. 
Visit Nuremberg on: Best of Germany
10. Colmar, France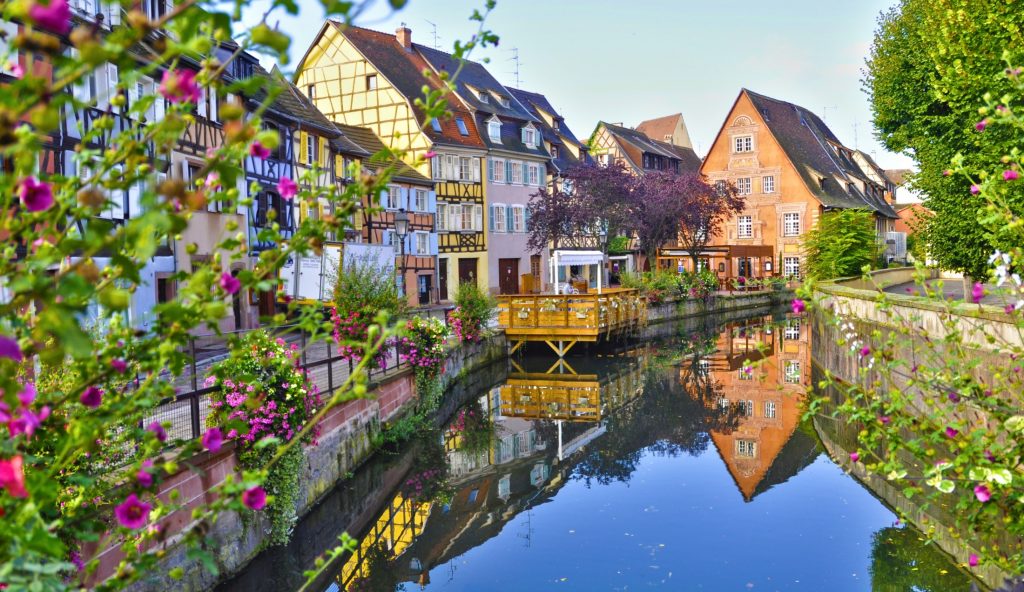 Ripped from the opening scenes of Disney's Beauty and the Beast, Colmar is the quintessential quaint French mountain town. Perfectly placed between Switzerland and Germany, it also happens to be the epicentre of Alsace's wine region. This place is beyond endearing, it's almost too cute to handle…almost. 
Visit Colmar on: Traditional Europe
We make sure you see the best Europe has to offer, taking you to places that probably aren't on your travel radar but are sure to become the highlight of your next trip. For the perfect blend of must-see icons and hidden gems like the ones mentioned, check out our full selection of European holidays.