Summer is the time for backyard barbecues, when friends and family gather to grill their favourite cuts of meat and enjoy a glass of something cool and refreshing. But there's more to this tradition than seasonal social gatherings; throughout the Unites States, barbecue is represented in many different styles, each of which is celebrated with great pride. We take a look at the best places to experience the perfect summer BBQ in the US, and some of the pit-masters who champion this beloved feel-good fare.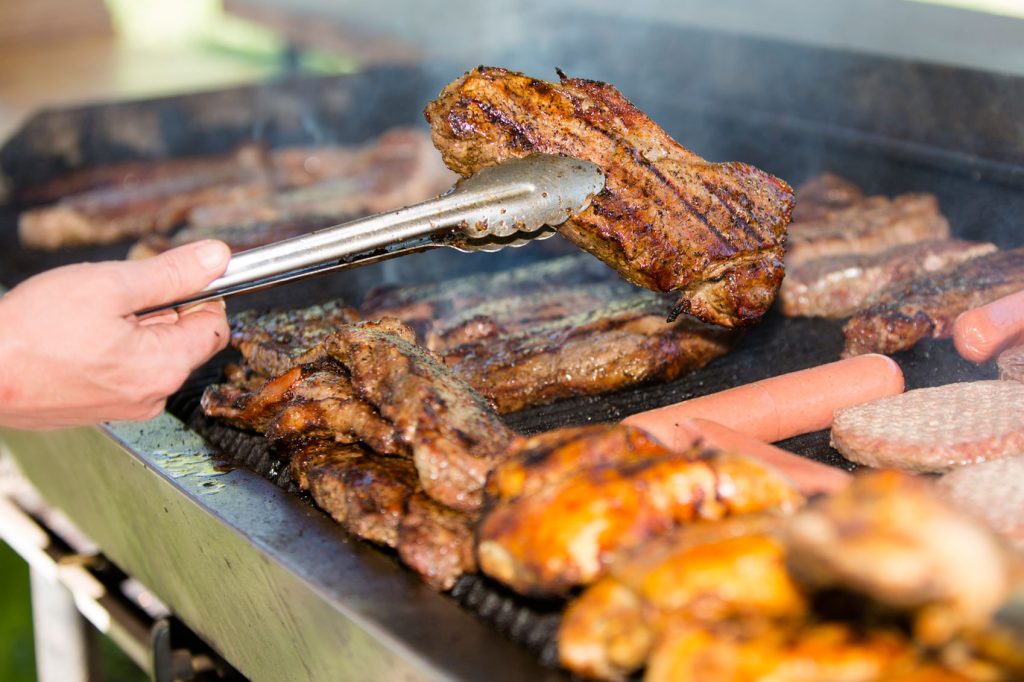 Tuck into Texas Barbecue
Texas is undoubtedly one of primary regions associated with barbecue culture. In fact, even across this one state, barbecue cuisine varies significantly in style. But it's the offering from east and central Texas that this State is best known for, where cuts of meat – beef in particular – are rubbed with spices before being slow cooked over a wood fire.
This signature style can be seen at its best at Louie Mueller Barbecue, where it's the beef brisket that has long proven to be most popular; prepared with a salt and pepper rub, the beef is slow cooked in a 50-year-old barbecue pit over oak wood. Hand-made beef sausages with the eatery's signature seasoning are another great draw, with a jalapeno variety for a little extra kick and chipotle for that unique spicy flavour. Diners can then choose between Texas beef ribs, pork spare ribs, or smoked baby back ribs with a sweet glaze. All of this is served with a generous side of pinto beans and homemade sauce.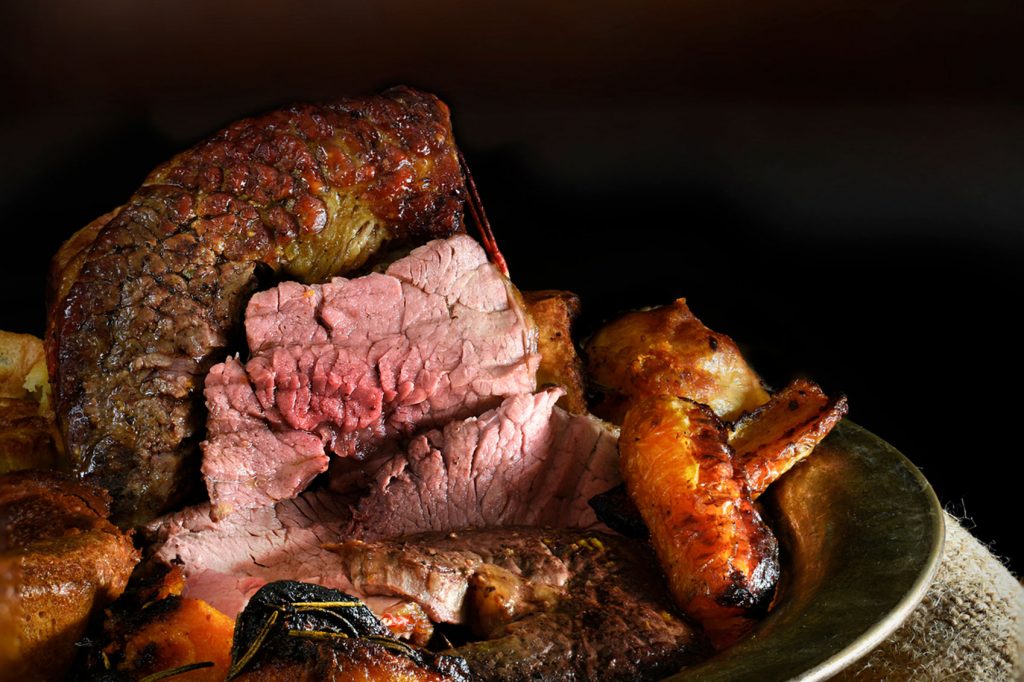 The family-run barbecue joint has built up a loyal following over the years, while also garnering the attention of publications like Texas Monthly. Adding to its fame, Louie Mueller Barbecue has been featured in a number of TV shows, including Chris Elley's documentary Barbecue: A Texas Love Story, and Russell Yarnell's Emmy award-winning show The Masters of Texas Barbecue. Receiving a James Beard Award in the America's Classic division, and being named Official Best Barbecue in Texas, have only added to its unrelenting appeal, making it one of the best summer BBQ experiences in North America.
Taste Texan BBQ with Trafalgar on Adventures of the Lone Star State end Dallas, Adventures of the Lone Star State end Houston, Route 66 and Route 66 with Albuquerque International Balloon Fiesta.
Join a Cowboy Cookout in Montana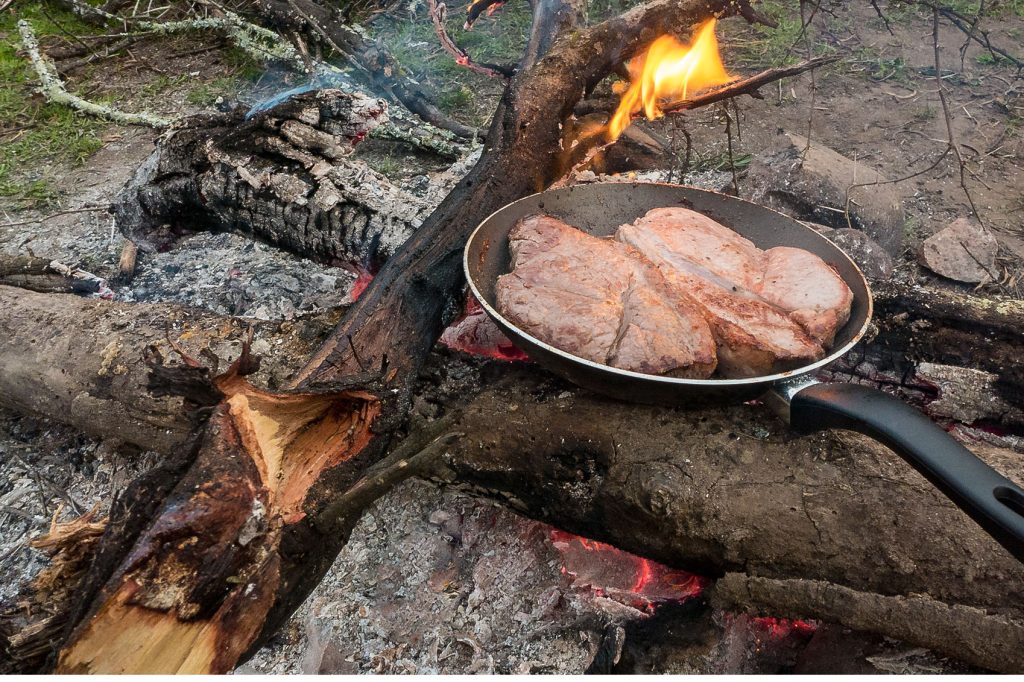 As well as differing between each region, North American barbecue is defined by tradition. At Happy Pappy's Cowboy Cookout in Montana, visitors have the chance to try their meat western style.
Known as Big Sky Country, the wide-open landscape of Montana is the ideal setting for this Cowboy Cookout experience. Here, host Happy Pappy serves up western-style barbecue – such as marinated sirloin steak with beans – around a campfire, while regaling guests with stories of the cowboy life, and serenading the group with classic western songs.
With each guest arriving at the camp by wagon, the summer BBQ experience at Happy Pappy's Cowboy Cookout is one that's bound to prove memorable from the very first moment.
Experience this Cowboy Cookout with Trafalgar on Western Frontiers and Western Frontiers end Rapid City.
Get Hands-on in Missouri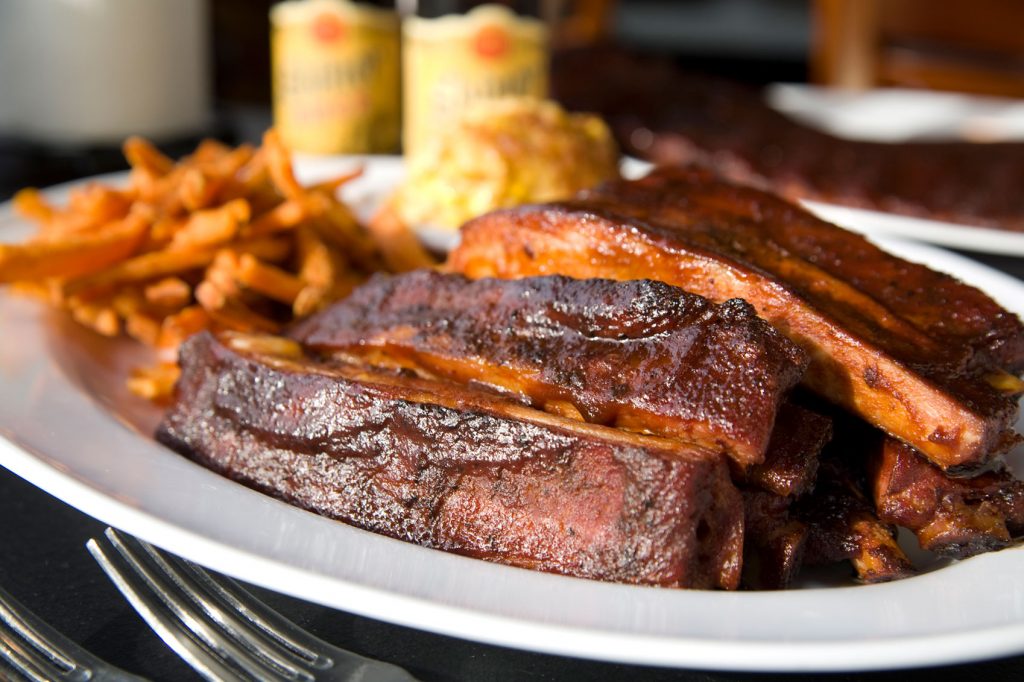 While Texas is known for its beef brisket, St Louis in Missouri is celebrated for its barbecue pork, often served as ribs and caramelised in plenty of sauce. Even the barbecue sauce is unique here; with vinegar added to the blend, it becomes more of a dipping sauce.
Based in St. Louis, BBQ ASAP is run by the grilling masters of the Randle and Mellow families, who together have won multiple awards and competitions for their skills. Now, the families cook up feasts for visitors to the region, while sharing their stories of being a part of (and winning) iconic barbecue competitions across North America.
Here, each guest has the chance to try the grilled fare that has won BBQ ASAP so much attention, while gaining an insight into how barbecue differs between the States, and finding out how to make the perfect barbecue sauce. We can't think of a better way to celebrate summer BBQ season in the US.
Tuck into this the best American barbecue with Trafalgar on Route 66 and Route 66 with Albuquerque International Balloon Fiesta.
Image credits: Cover photo © iStock / gilaxia. Montana BBQ © iStock / Pamela Moore. Brisket in Texas © iStock / Cogent-Marketing. A Cowboy Cookout © iStock / Salzburg13. Missouri BBQ © iStock / ramonailumuscom.