Been dreaming of celebrating the holidays in South America? Christmas in Argentina is truly unlike any other destination, with preparations for the holidays beginning in late November and early December. With its own distinct customs and celebrations, this country is the best place to take in the Christmas season. To help you plan the ultimate getaway, check out how to celebrate the most wonderful time of the year with these 11 Argentinian Christmas traditions and must-see and do suggestions: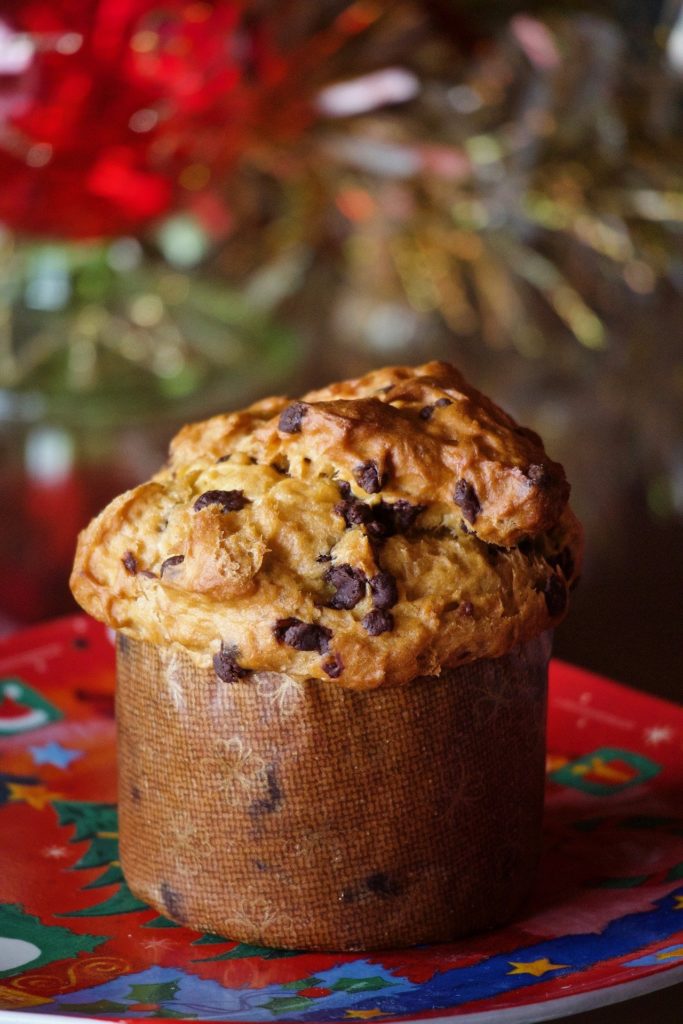 1. Indulge in traditional Argentinian Christmas cuisine
Christmas eve is a family celebration in Argentina and what better way to dive into the Christmas spirit than to taste the flavours of the time? On Christmas eve in Argentina, locals gather with their loved ones to celebrate the holiday season in homes or restaurants. Here, they enjoy laughter, conversations and break bread to some mouth-watering dishes.
Top traditional Argentinian Christmas foods that you need to try include an assortment of meats such as lamb, beef and chicken, with stuffed tomatoes. For dessert 'manetocl,' a semi-soft nougat made with peanut butter, 'ensalada de fruta con helado,' fruit salad with ice cream and scrumptious 'pan dulce' similar to 'panettone', are all popular.
RELATED CONTENT: A food tour of South America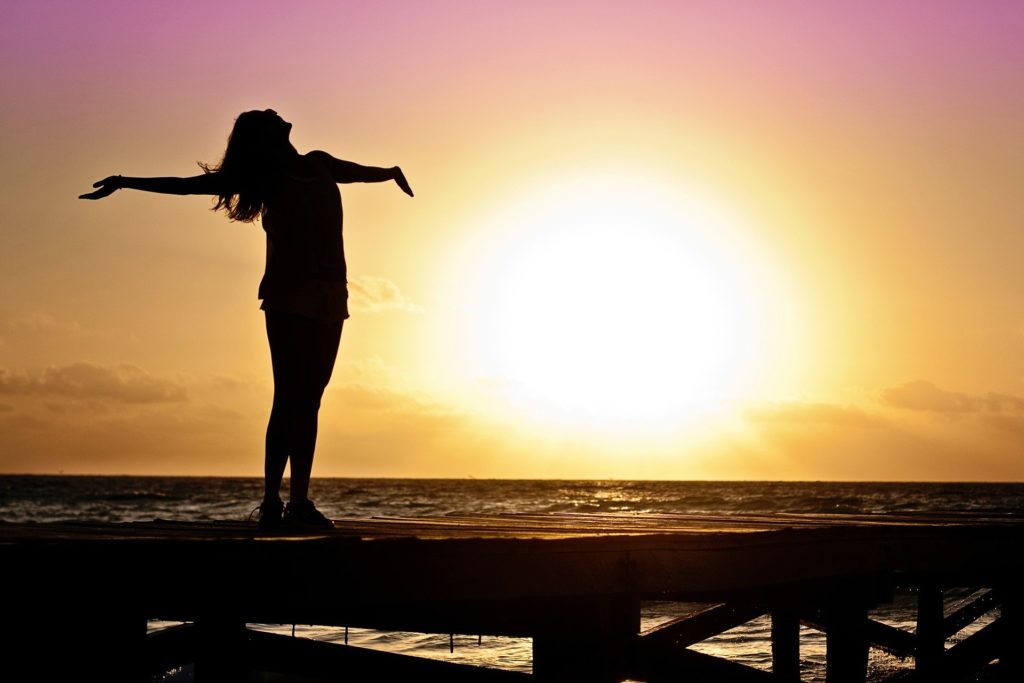 2. Soak up the glorious Argentina sunshine
Many travellers look to explore Argentina and the Southern Hemisphere during Christmas time to escape the colder winters in the Northern Hemisphere. December marks the beginning of a hot and humid summer in Argentina and what better way to celebrate the most festive time of the year than enjoying the warm summer temperatures that Argentina has to offer?
Whether taking in the views of the stunning beaches, relaxing pool side or just appreciating mother nature in the country's great outdoors, basking in the glorious sunshine is a perfect way to celebrate Christmas in Argentina. Who knows, you might even spot Father Christmas or 'Papá Noel' wearing shorts, a t-shirt and flip flops to celebrate 'Feliz Navidad!'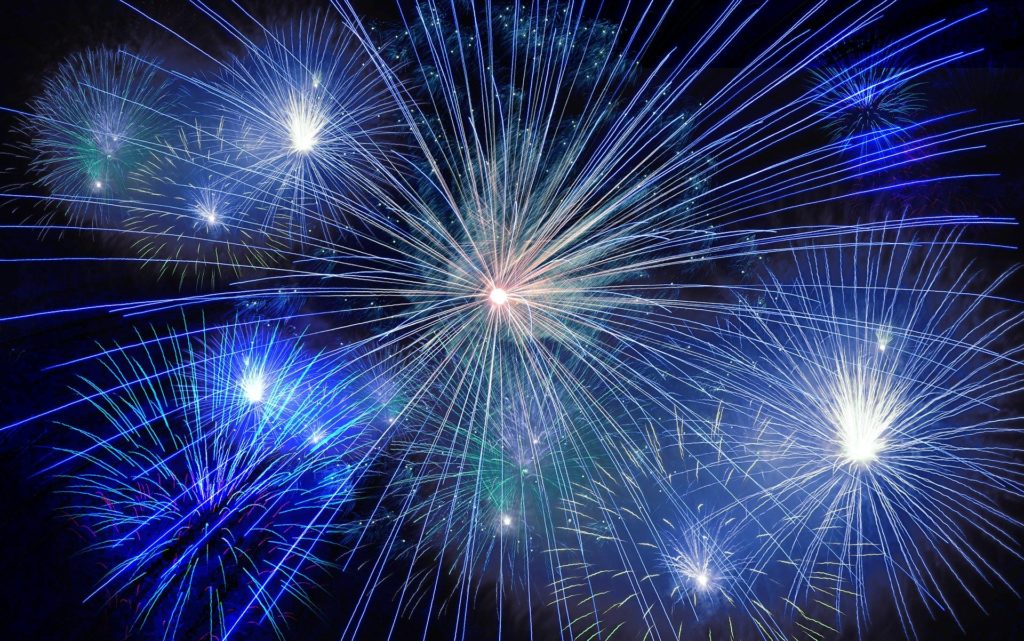 3. Witness Argentina's skies light up during a firework display on Christmas Eve
Christmas in Buenos Aires, the largest and capital city of Argentina, is a destination like no other. The big event for Argentinians is on Christmas Eve or 'Nochebuena' where family and friends gather together to enjoy delicious food, loved one's company and share a small gift or two.
But, when the clock strikes midnight on Christmas Eve, this is when the magic happens. Especially in Buenos Aires, Argentinians head to the streets or backyards for a traditional 'quemar pólvora' or firework shows. These displays light up the skies all over the city and country to celebrate the Christmas spirit.
Travellers are encouraged to search for a rooftop or even a local park to take in the twinkling night sky exploding with different colours and sounds.
GET INSPIRED BY: Impressions of South America
4. Partake in the lighting of 'globos'
Another popular Argentinian Christmas tradition that takes place on Christmas eve is the release of 'globos' or paper lanterns with lit small candles. Locals delicately let go of these items into the night sky where they float off and shine bright for everyone to see and help spread the Christmas cheer. If you make a wish before you release the lantern, intentions are set for the year ahead which might even come true.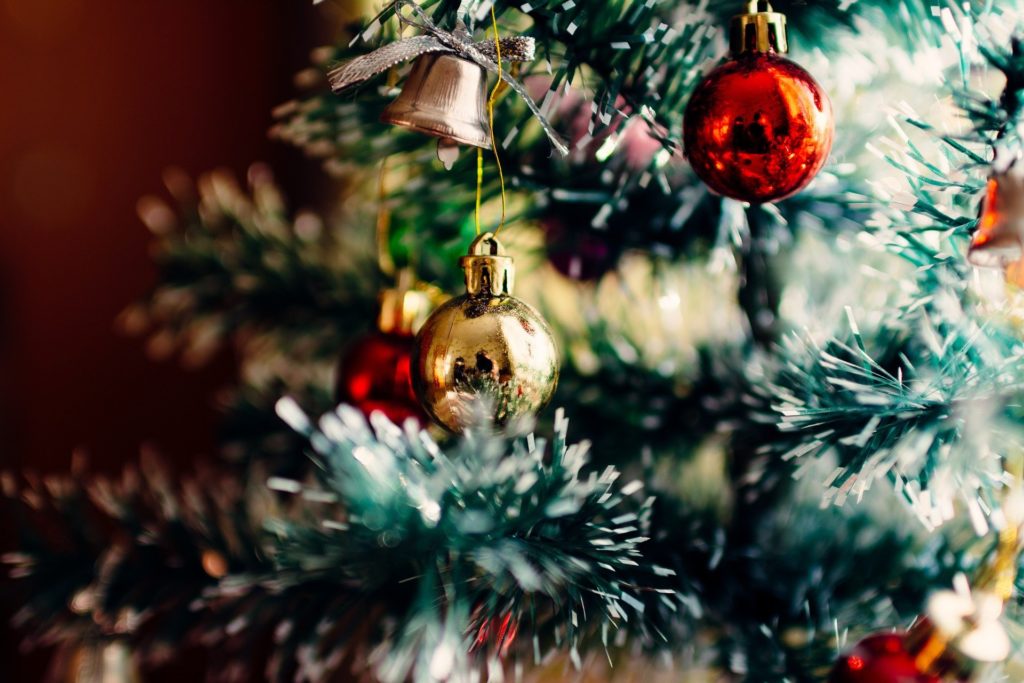 5. Take in the festive decorations, lights and flowers
Another way to celebrate Christmas in Argentina is to lay your eyes on the dreamy Christmas trees and colourful holiday decorations located throughout cities and towns. Local shops windows, city streets and malls are decorated with beautifully hung wreaths, decorated Christmas trees and ordainments in different shades of red, green, gold, and white.
Also, in Argentinian households, families usually decorate with cotton balls. These festive decorations are to replicate snow on the trees or in and around the house that is commonly found in the Northern Hemisphere. These sights will truly put you in the Christmas spirit.
Celebrating Christmas in Buenos Aires? Be sure to stop by the Galerías Pacífico to see the famous holiday tree decorated with dazzling Swarovski crystals. You might be able to snag a picture with Father Christmas or 'Papá Noel' as well.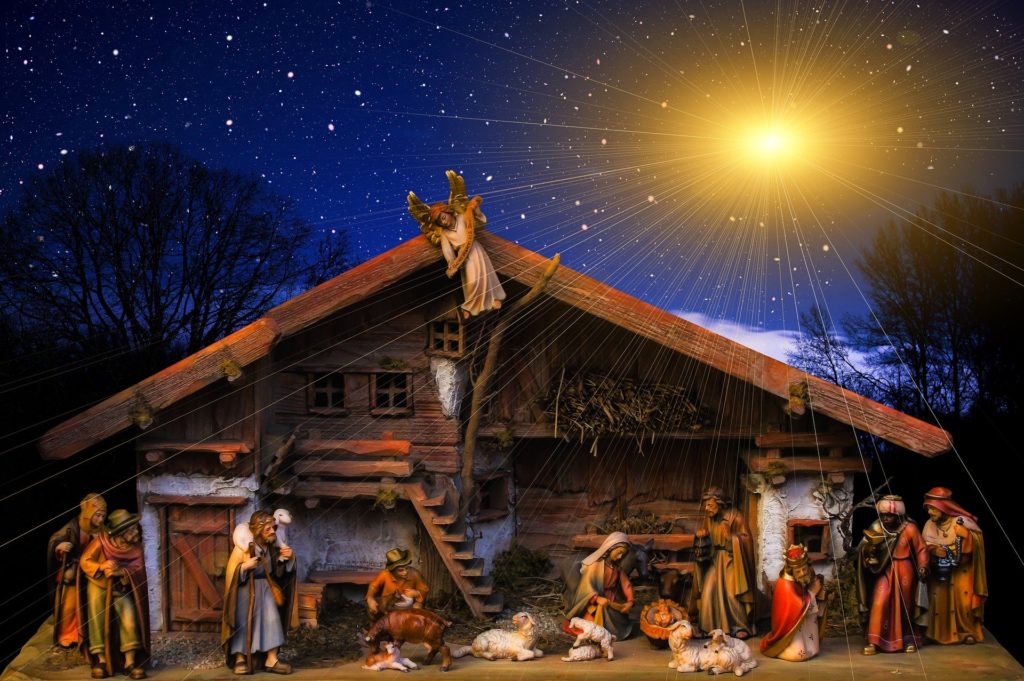 6. View a customary nativity scene
Another component of the Christmas décor in Argentina is the 'crèche' or 'pesebre,' also known as the nativity scene which are commonly displayed under or near a Christmas tree in homes. The setting up of a nativity scene is a well-known Argentinian Christmas tradition completed by friends and family together to celebrate the arrival of the holidays.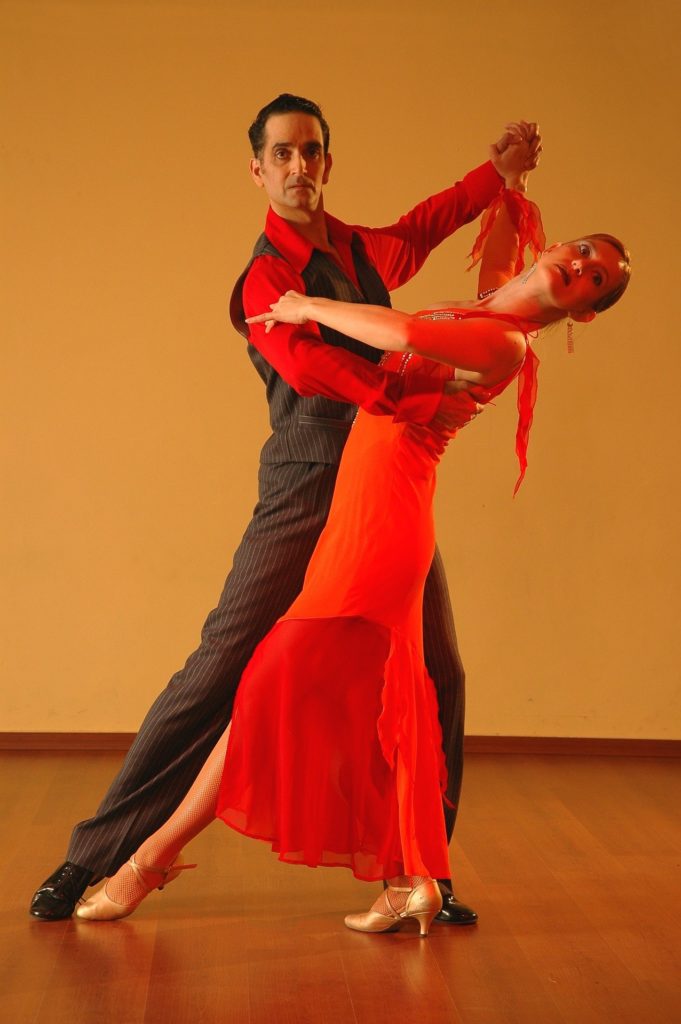 7. See a live traditional tango show
Witnessing an ionic tango performance is on the top of many travellers' bucket lists when they escape to South America. Although not a typical Argentinian Christmas tradition, seeing a live traditional tango show makes for the perfect holiday treat for out of towners.
Step foot in an iconic tango/dance hall and get ready to be taken to a whole new world. Enjoy this quintessentially Argentinian experience while savouring the flavours of Argentinian Christmas food and of course sipping on excellent pairings of Argentina's famous Malbec wine.
GET INSPIRED BY: South America Landscapes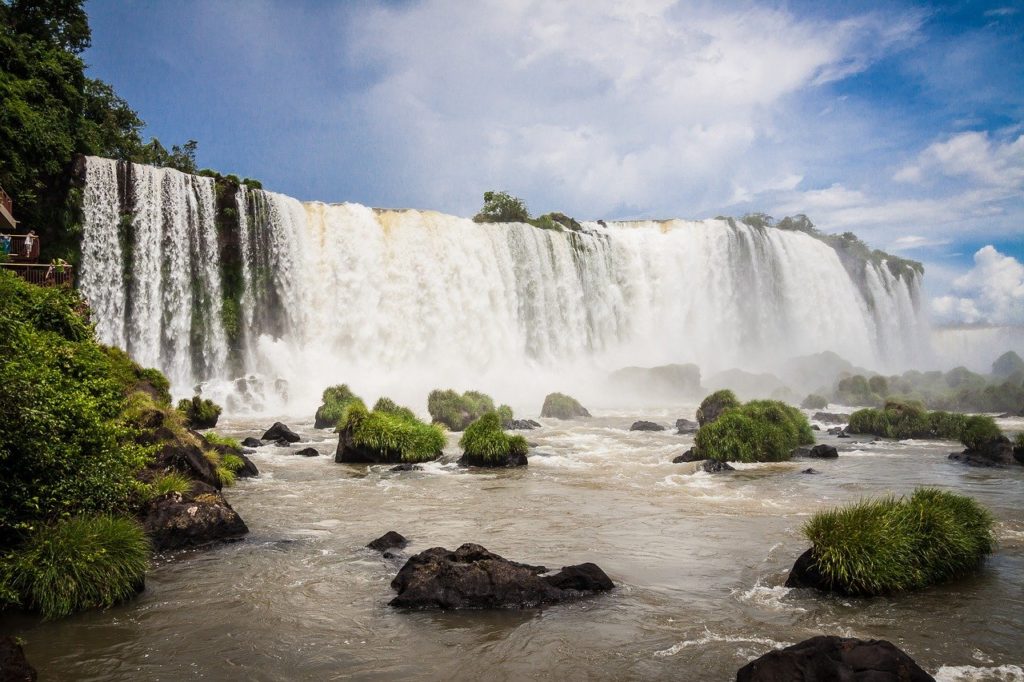 8. Be captivated by the breathtaking Iguazú (Iguaçu) Falls
While many Argentinians will be enjoying some rest and relaxation on Christmas Day, why not take in the sunshine and hot weather and explore the iconic Iguazú (Iguaçu) Falls? Bordering both Argentina's province of Misiones and Brazil's state, Paraná, these waterfalls span almost three kilometers in length and make up the widest waterfalls in the world.
Also declared a UNESCO World Heritage Site, the Iguazú (Iguaçu) Falls have a world-wide reputation for being the best waterfalls to lay eyes on. From jet boat rides, helicopter tours, jungle safari explorations and viewing platforms, most of the falls are on the Argentine side of the border, which makes for the ultimate sunny, dreamy and possibly wet Christmas adventure in Argentina.
GET INSPIRED BY: Icons of South America
RELATED CONTENT: No Latin America bucket list is complete without these 5 experiences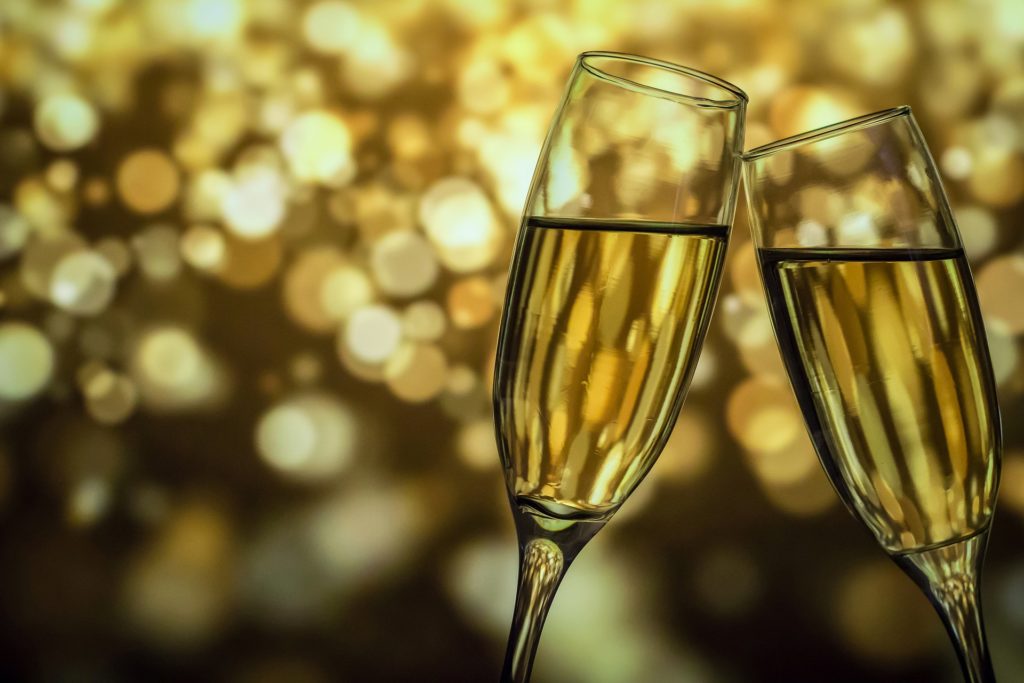 9. Cheers with a Christmas eve midnight toast
Say 'salud' with a glass of delicious Argentinian Malbec wine to celebrate the most festive time of the year. Argentina is the fifth largest producer of wine in the world but also offers other tasty beverages.
From the well-known Fernet and Coke or 'Fernet con coca,' refreshing and ice-cold local beers, flutes of 'Espumante' or sparkling wine or a hot cup of coffee, there is a perfect drink for everyone to cheers to the holiday season. Be sure to dive into some delicious Argentinian Christmas food too.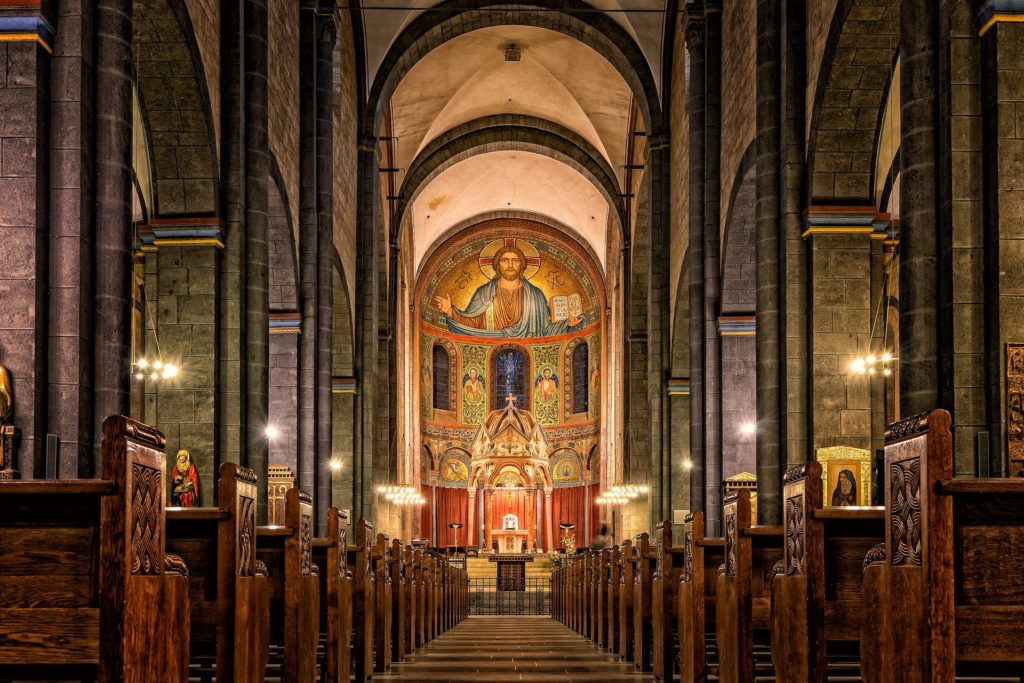 10. Attend an evening or midnight Christmas mass
Another way to celebrate Christmas in Argentina is to attend an evening or midnight mass. Argentina has been influenced by European traditions and over 90% of the population is believed to be Roman Catholic, making attending a Christmas eve mass a very common tradition. No matter your faith, all are welcome for a traditional experience.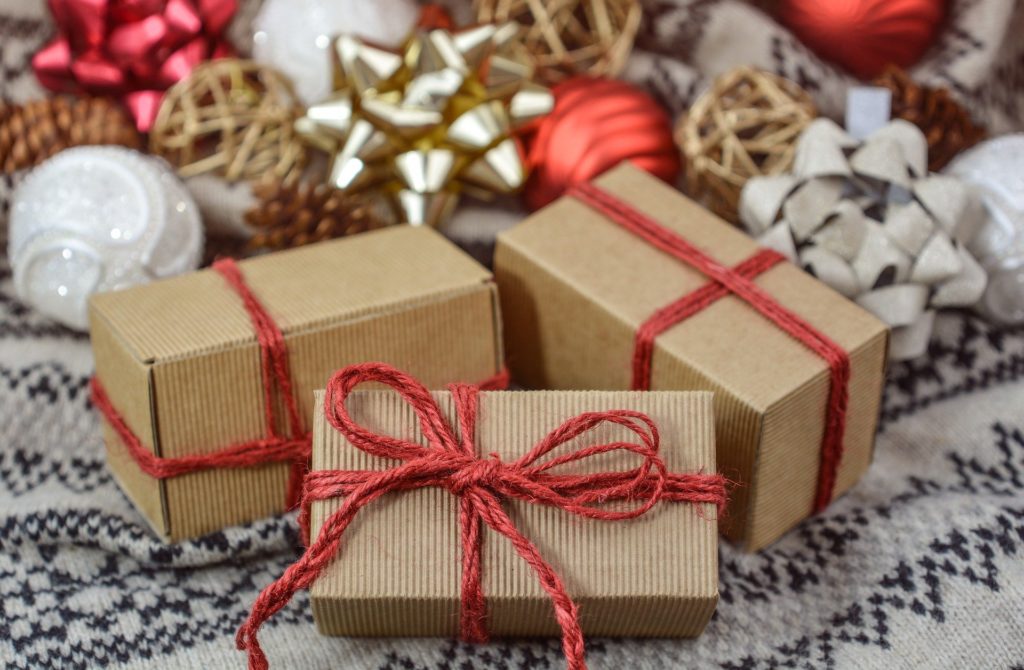 11. Exchange presents on Three Kings Day
The Argentinian Christmas traditions and festivities even continue into the new year as well. On January 6th, also known as Three Kings Day, many local children and families will leave their shoes outside overnight, under the bed or under the Christmas tree for the Three Kings to fill them with presents. In return, children often leave water and hay for the Three Kings' horses outside their doors.
Have you experienced Christmas in Argentina before? Share your stories and thoughts on how to celebrate below!