Dreaming about getting the family back together again? There's no better way to do it than with a large family holiday. You'll experience the magic of exploring the world together and come home feeling enriched with the kinds of cultural encounters that you just can't get in a classroom.

Even better, our family tours let you kick back and enjoy the ride, while we take care of everything. If you're ready to get out there with your family, here are our favourite tours for large family holidays. They'll take you from the castles of Europe, to the wild west of the USA, to the jungles of Costa Rica!
European Wonderland (11 Days)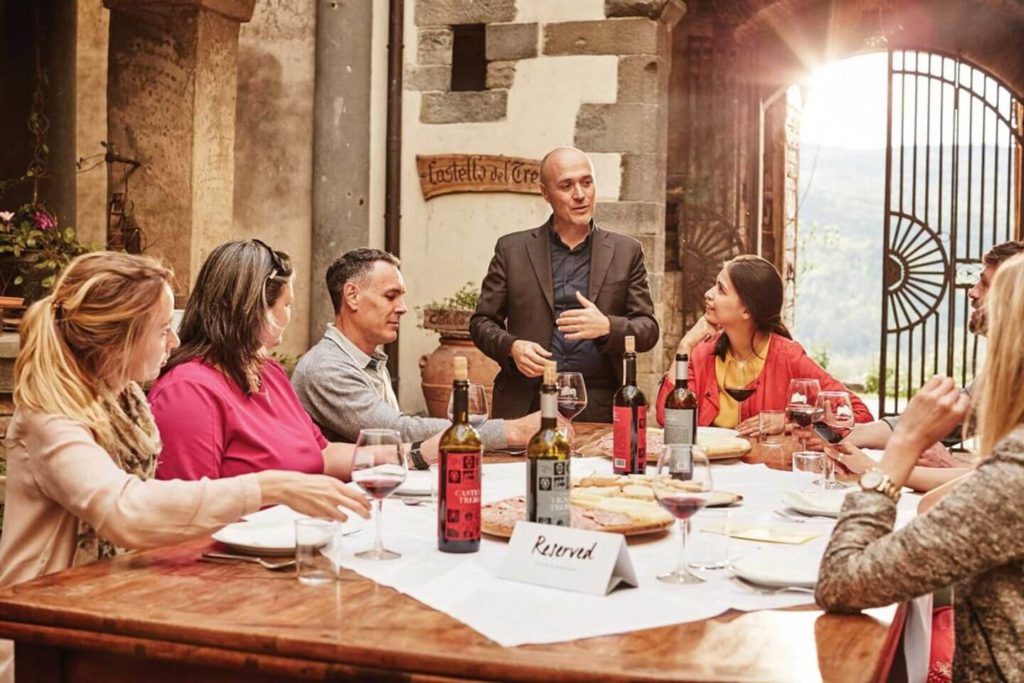 This fun-filled family holiday takes you across four countries, showcasing the very best of Italy, the Vatican, Switzerland and France.
No matter the size of your family, everyone will love seeing Europe's greatest highlights including the Eiffel Tower in Paris, the Colosseum in Rome, and the beautiful Lake Como in Switzerland. You've probably seen these treasures in countless movies – imagine seeing them in real life!
You'll also discover the hidden gems as your family gets hands-on, bonding over experiences like learning how to make authentic Italian pizza from a local expert in Rome, and painting your own traditional Carnival masks in Venice.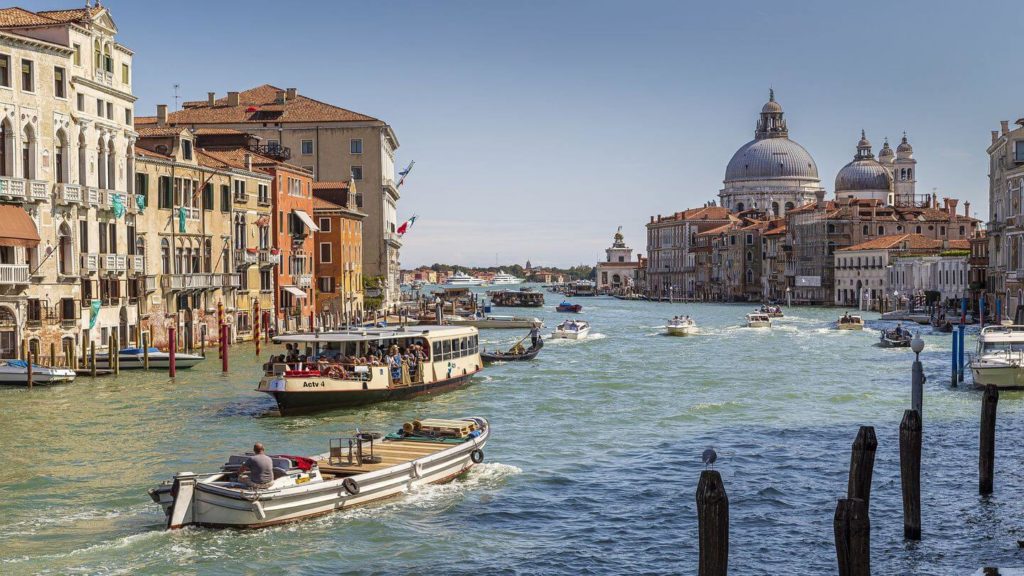 You'll dive into the history of Europe, with enriching experiences like witnessing the ancient craft of glassblowing in Venice and enjoying a medieval castle banquet at the 12th-century Castle of Trebbio in Tuscany. And if your teens are learning about Shakespeare, they'll love learning about the real-life Pazzi and de Medici feud here that inspired Shakespeare's plays.
Your family will also get an unforgettable culinary experience, indulging in Europe's most delicious foods the whole way. Hello, Italian pasta and gelato and Swiss chocolate and cheese!
GET INSPIRED BY: European Wonderland
Wild West Cowboys and Buffalos (9 Days)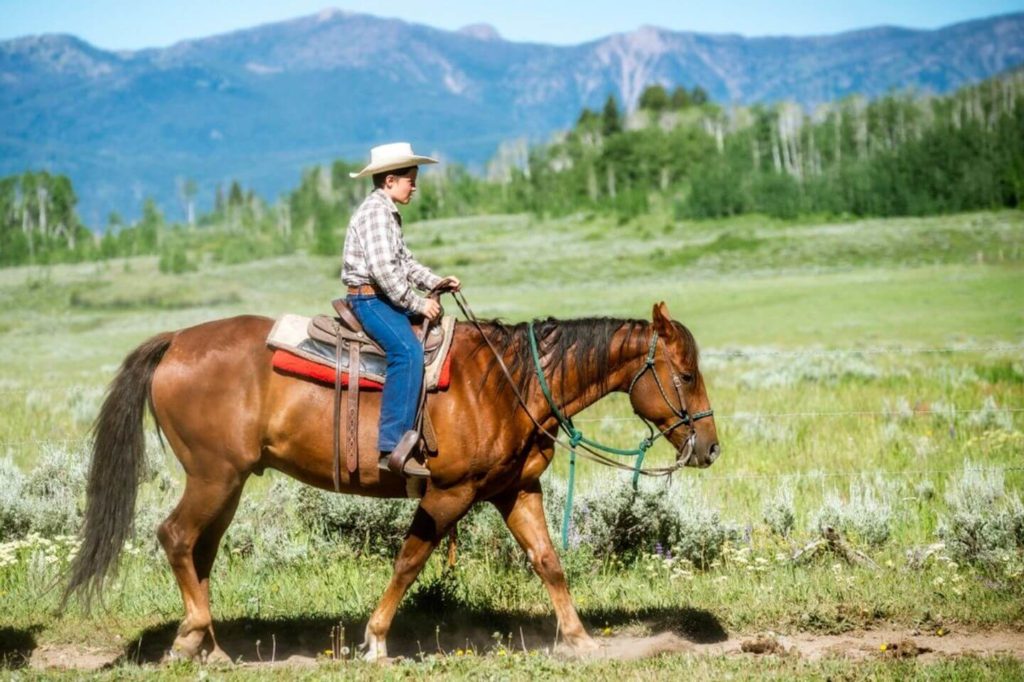 Travel is one of life's greatest teachers and this exciting tour will enrich the whole family as you journey into the Wild West of the USA.
Your kids will be thrilled to say howdy to a real horse wrangler in Montana's Big Sky Country and learn what life is like on a working Montana ranch. You'll even get to relive the glory days of the Wild West when you all spend the night in an authentic 1800's Montana homestead.
You'll also learn about Native American culture when you meet Stephen Yellowhawk, a son of the Lakota and Iroquois Nations. He'll show you how he keeps his native traditions alive through song and dance.
We can't forget about the natural highlights, and adventurers of all ages will be mesmerised by the national parks. We'll take you from the magical mountains of Grand Teton to the erupting waters of the Old Faithful geyser in Yellowstone, the oldest national park in the USA.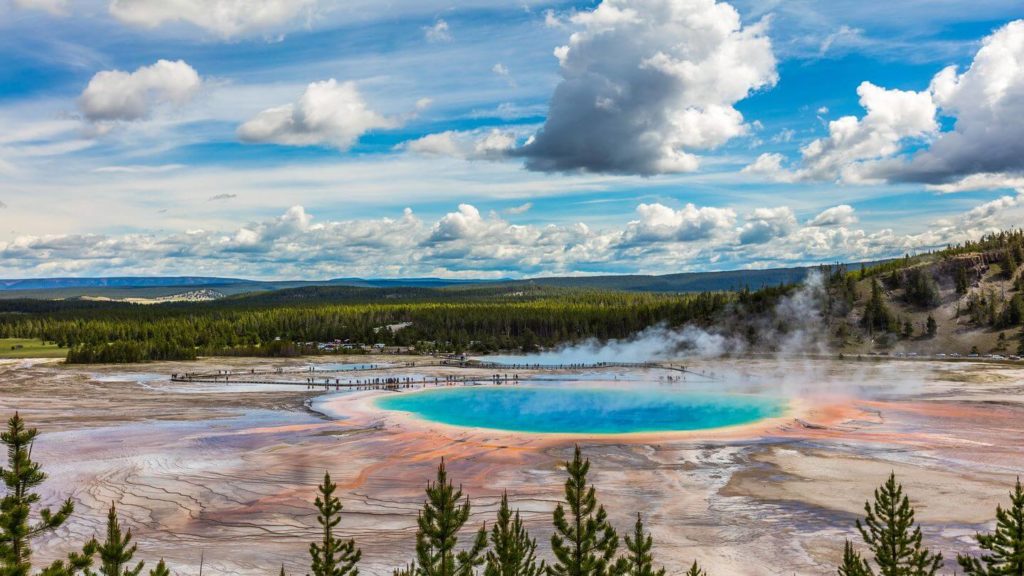 You'll also get up-close to the history of the United States, with visits to the iconic Mount Rushmore, the Buffalo Bill Centre in Cody, the Crazy Horse Memorial in the Black Hills, and the Oregon Trail Centre in Montpelier. It's guaranteed to be far more exciting than a history textbook!
It's never too early to teach your kids about the deeper meaning of travel, so we'll also take you to the Grizzly and Wolf Discovery Centre in Montana. Here you'll learn how your visit supports the conservation projects of Yellowstone National Park and the Crazy Horse Memorial in the Black Hills.
GET INSPIRED BY: Wild West Cowboys and Buffalos
Monkeys, jungles and volcanoes (8 days)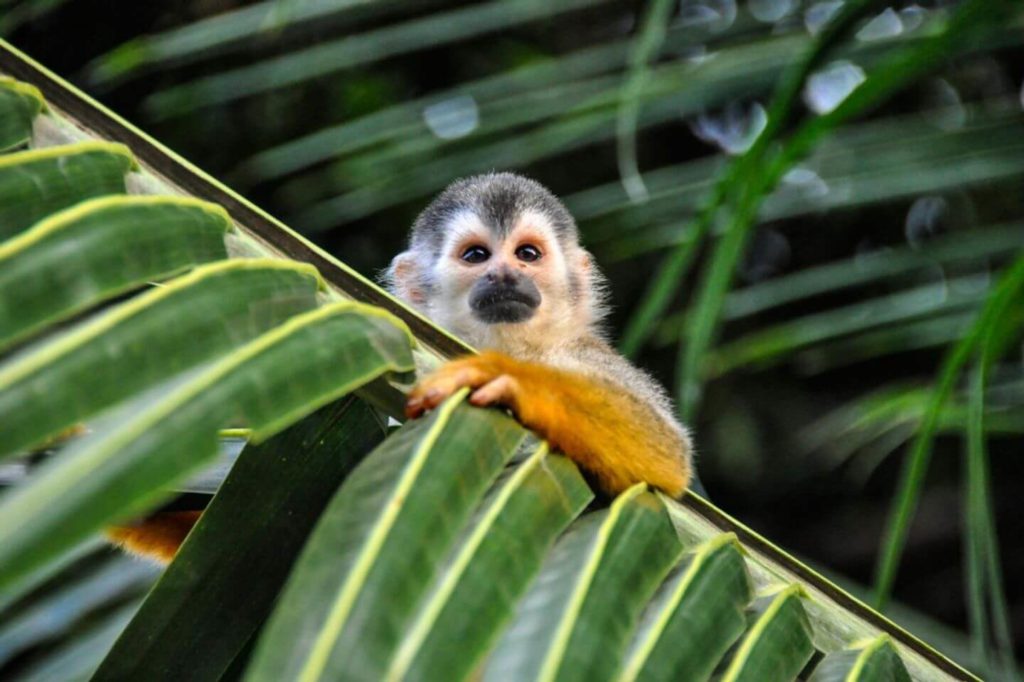 Discover the magic of Costa Rica on this unforgettable family holiday through the Pura Vida playground.
Your family is sure to be inspired by nature's magic as we cruise the canals through Tortuguero National Park. With hundreds of animals all around, your kids will love spotting their favourites like sloths, crocodiles, iguanas, toucans, monkeys and more.
The adventure continues with a guided trek around the Arenal Volcano. You'll walk the Arenal Hanging Bridges through the lush canopy, spotting sloths, monkeys and scores of birds. The thrill-seeking adults and older kids might even like to go ziplining on the slopes of the Arenal Volcano.
Next up, we'll take a guided walk into the national park of Manuel Antonio where your family can hone their wildlife spotting skills even further. There's around 109 different animals and 184 bird species that live in this lush forest alone!
RELATED CONTENT: Travelling with Family: What Are the Benefits?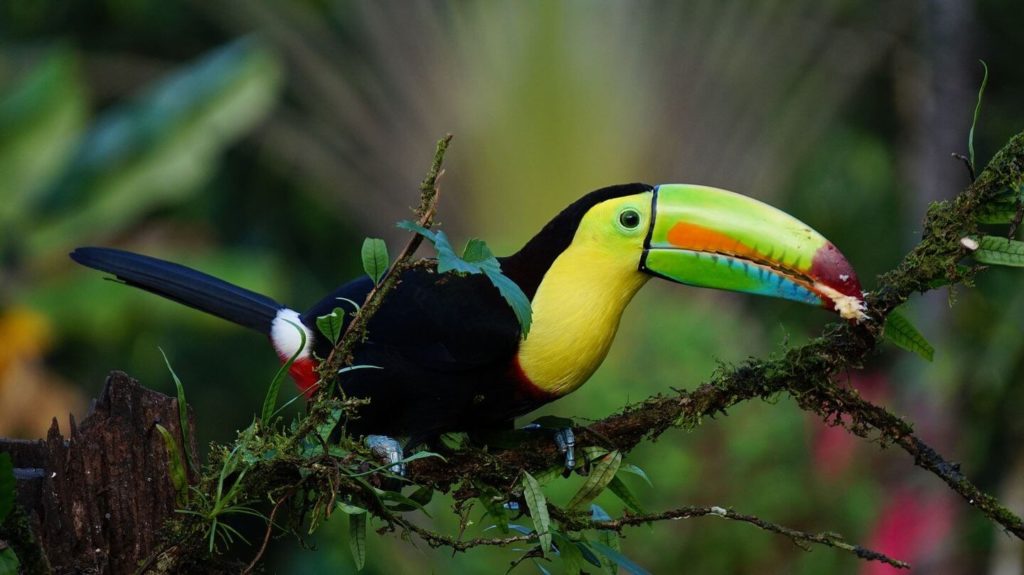 If your family just can't get enough of the animals, you'll love meeting a Local Specialist from the Sea Turtle Conservancy Foundation and learning about the sea turtles that nest in Tortuguero. If it's the right season, you can even watch the sea turtles hatching on the shore – a special moment your family will never forget.
Your kids will learn even more about the importance of conservation when we visit a wildlife centre in Sarapiquí and get up close and personal with the reptiles and amphibians. You'll also support the Mesoamerican Biological Corridor when you visit the family-run Snake Garden Wildlife Centre. For something truly unique, you'll visit a local Tico family's plantation and learn how they grow and taste the delicate heart of palm.
This is sure to be a family holiday you'll cherish forever.
GET INSPIRED BY: Monkeys, jungles and volcanoes
Greek Island Hopper Family (10 days)
Make your family's island-hopping dreams come true with this beautiful Greek adventure.
Your family journey will begin in Athens, where your kid's history books will really come to life. We'll kick things off with the ancient icons like the Parthenon, Hadrian's Arch and the 1896 Olympic Stadium.

You'll even get to witness the Evzone guards and their fascinating march at the Tomb of the Unknown Soldier. And if your kids love the legends of Zeus and Hercules, you've definitely come to the right place.
RELATED CONTENT: How to make multigenerational travel work for the whole family
Next up, you'll set sail across the Aegean Sea, stopping at Santorini. You'll marvel at the gorgeous towns of Fira and Oia, with their iconic blue domes and whitewashed buildings. Plus, adventurers of all ages will love playing on the golden beaches.
One of the most memorable moments of the trip will be watching the glorious sunset from a special cliff-top location. It's a great spot to snap some family photos you'll treasure forever.
The last stop is sparkling Mykonos, with whitewashed houses, bright pink bougainvillaea and pretty laneways your family will love exploring. You can even take a day trip to the volcanic island of Nea Kameni and soak in the ancient hot springs. Now that IS unforgettable!
GET INSPIRED BY: Greek Island Hopper Family
Castles and Kilts (10 days)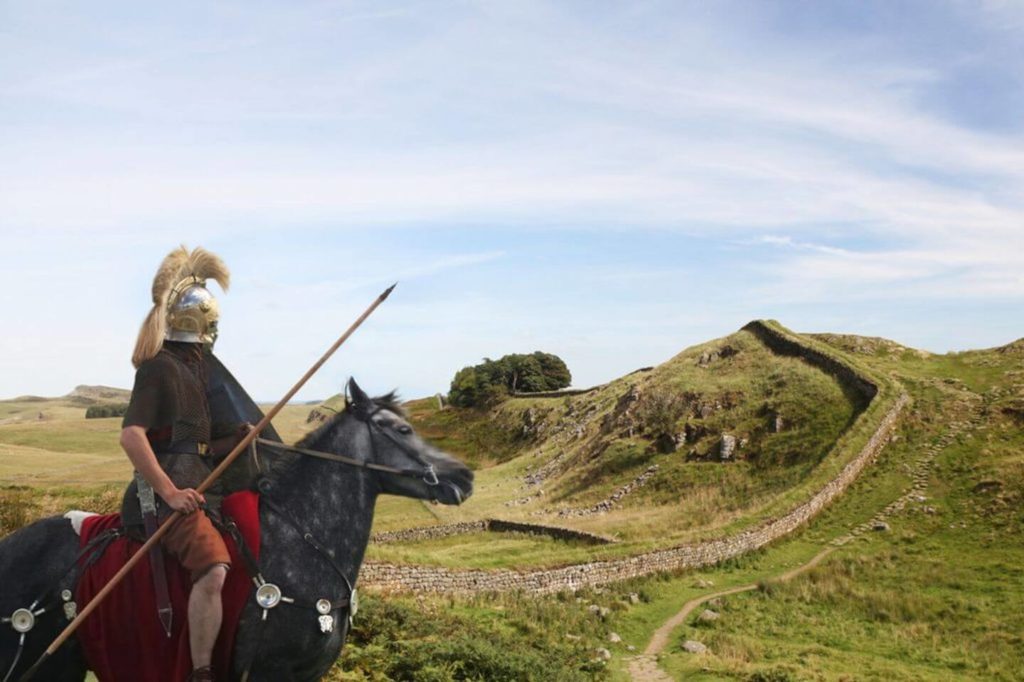 Take an exciting journey into the mystery and magic of England, Scotland and Wales on this epic family adventure.
If your kids (or the whole family) are big Harry Potter fans, this is the trip for you. Imagine the excitement of standing on Platform 9¾ and seeing the red telephone box entryway to the Ministry of Magic! You'll also have the chance to see Harry Potter's house in Lacock, one of the most gorgeous villages in England.
The literary treasures don't end there. You'll explore the enchanting green hills of the Lake District that inspired the likes of William Wordsworth and Beatrix Potter. See if you can spot the real-life Jemima Puddleduck or Peter Rabbit!
RELATED CONTENT: Where to retrace the footsteps of Beatrix Potter in the UK's Lake District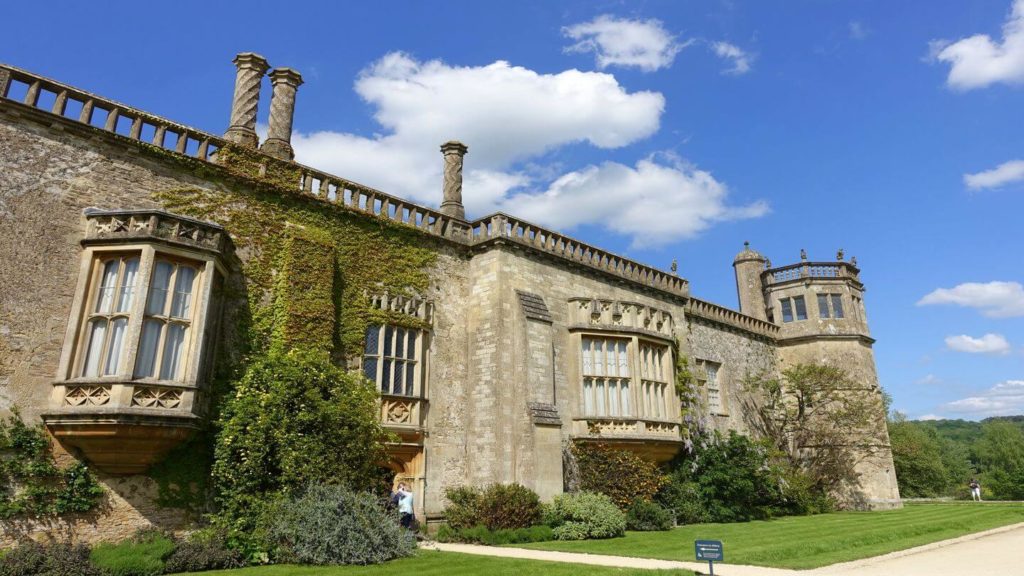 If your family are big history buffs, we've got plenty of fascinating experiences. You can experience what life was like as a Roman soldier on Emperor Hadrian's Wall, discover the secrets of the infamous Tower of London, and tour the grand 18th-century Tatton Park Mansion with the butler and housekeeper.
Cross an original moat to a 13th-century Ruthin Castle in North Wales and spend a thrilling night exploring medieval life here in the beautiful parklands. You can even enjoy an exclusive English afternoon tea in the medieval city of Chester, where you'll really get a feel for what life was like in the Middle Ages.
Your kids will be talking about this family holiday for years to come!
GET INSPIRED BY: Castles and Kilts
Gladiators, Gondolas and Gold (10 days)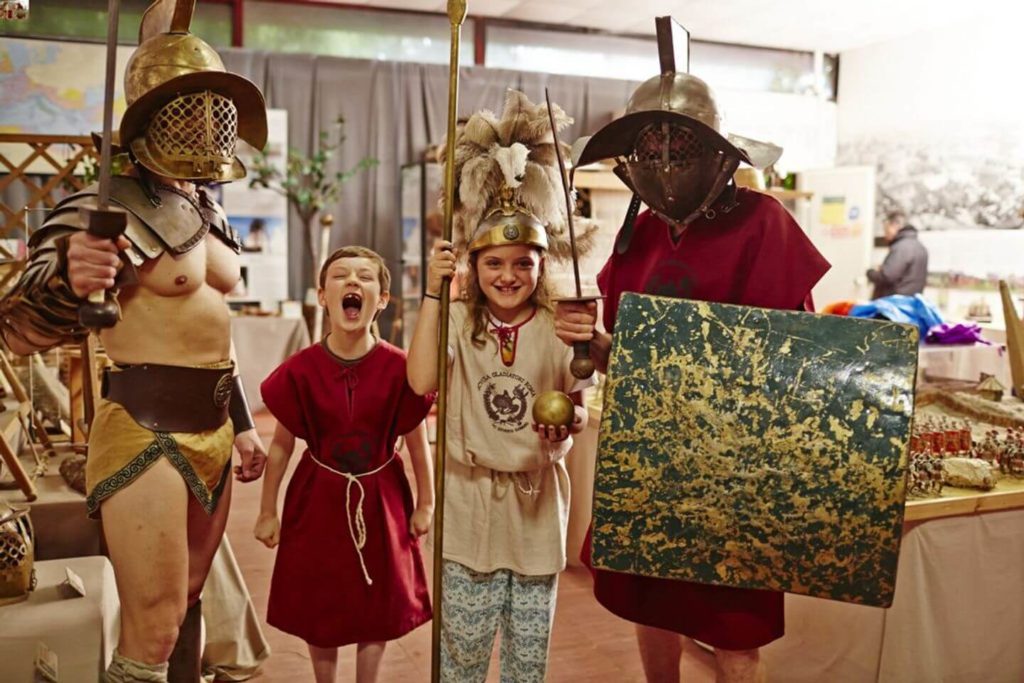 Italy is one of our all-time favourite family destinations. Find out why on this exciting trip from Rome to Florence to Venice.
Your kids may have read about Ancient Rome at school, but nothing beats experiencing it first-hand. We'll take you to the legendary Colosseum, and go one better with a trip to a Gladiator School in Rome. You'll discover what life was really like as an ancient gladiator and your family will love learning how to fight like a warrior. You'll even dress up like one too! Who said history lessons couldn't be fun?
The magic continues when we give you VIP priority admission to the famous Vatican Museums, where you'll all marvel at Michaelangelo's frescoed ceilings in the Sistine Chapel. You'll also get plenty of memorable family photos, as we take you from the dreamy canals of Venice, to the Leaning Tower of Pisa where you can strike a pose!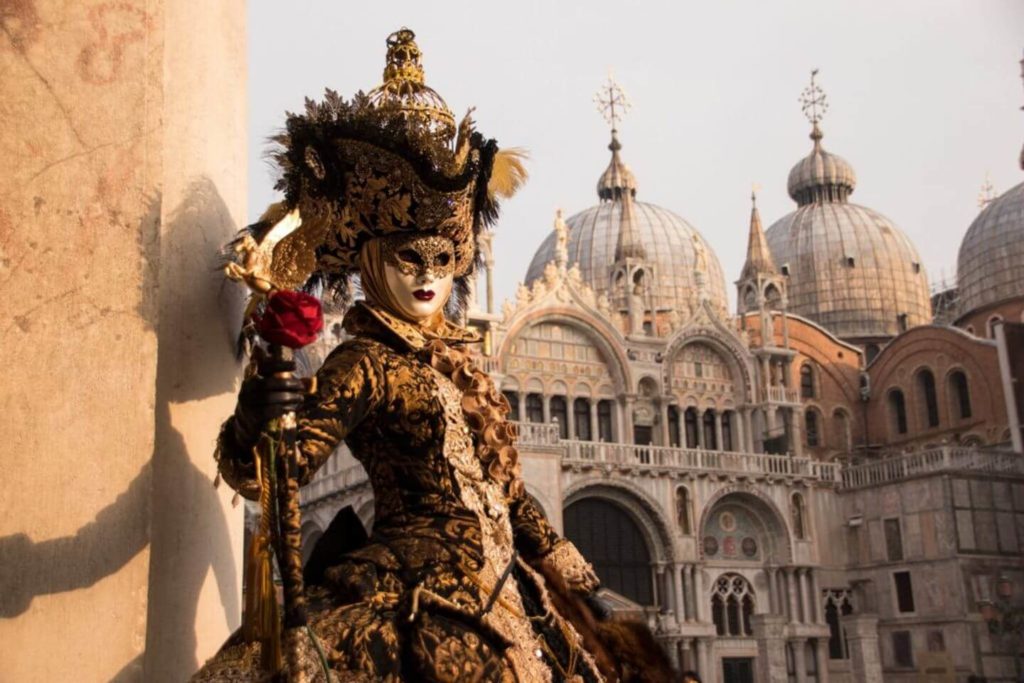 Best of all, you'll get to connect with the Italian locals, with enriching experiences like enjoying a local Tuscan dinner with Count Miari Fulcis on his 14th-century olive oil estate in the Tuscan hills. You'll also get a dose of movie magic here and you might recognise the estate from famous films like 'Room with a View' and 'Tea with Mussolini'.
If you can't get enough of Italy's delicious cuisine, you're in for a treat. We'll take you to an authentic pizza-making class in Rome, and show you the best gelateria in Florence. With a large family holiday, you'll be able to try all the flavours of the rainbow!
GET INSPIRED BY: Gladiators Gondolas and Gold
Shamrocks and Leprechauns (10 days)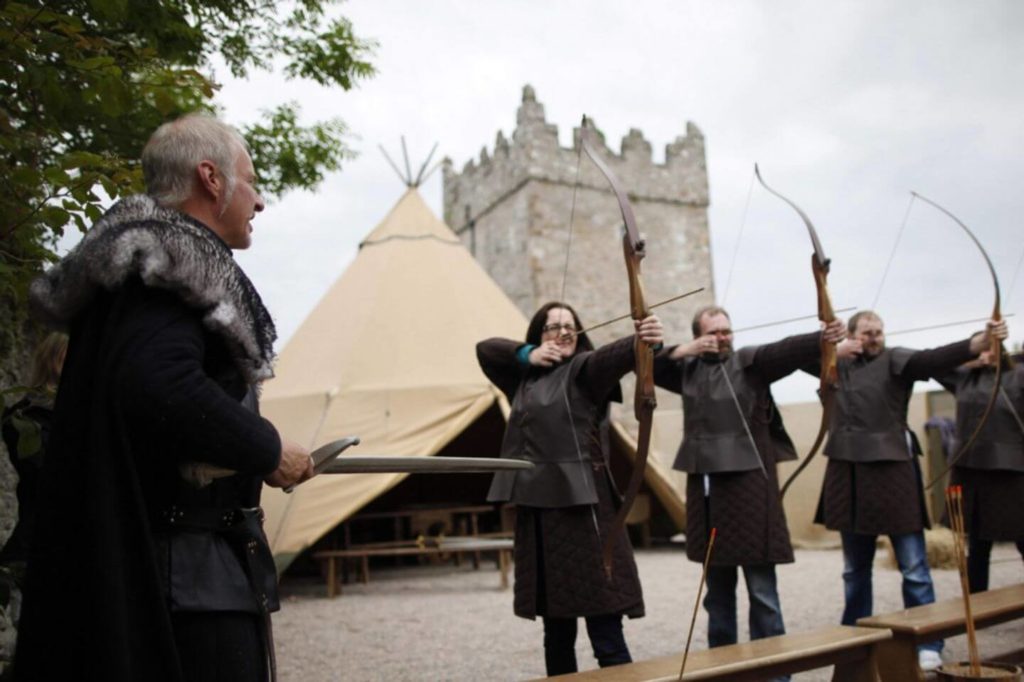 You'll feel the luck of the Irish on this spectacular family holiday journey through the Emerald Isle.
We'll journey to the scenic soul of Ireland, visiting the Ring of Kerry, Cliffs of Moher and the Giant's Causeway. Children and adults alike will be amazed by these natural phenomenons, and you'll get some gorgeous family photos here too.
You'll also get to meet the friendly locals of Ireland and your kids will love visiting the Feeney's sheep farm on the Wild Atlantic Way. You'll learn about life on a rural farm, enjoy a local morning tea and see the adorable farm animals.
If your family are big fans of the Game of Thrones series, you'll be excited about this next experience. We'll take you to the 'Winterfell Castle Archery Range' movie set for a behind-the-scenes look at the famous series. You'll even get to dress up as a medieval archer and try hitting the bullseye with an ancient bow!
RELATED CONTENT: Ireland: Your guide to the Emerald Isle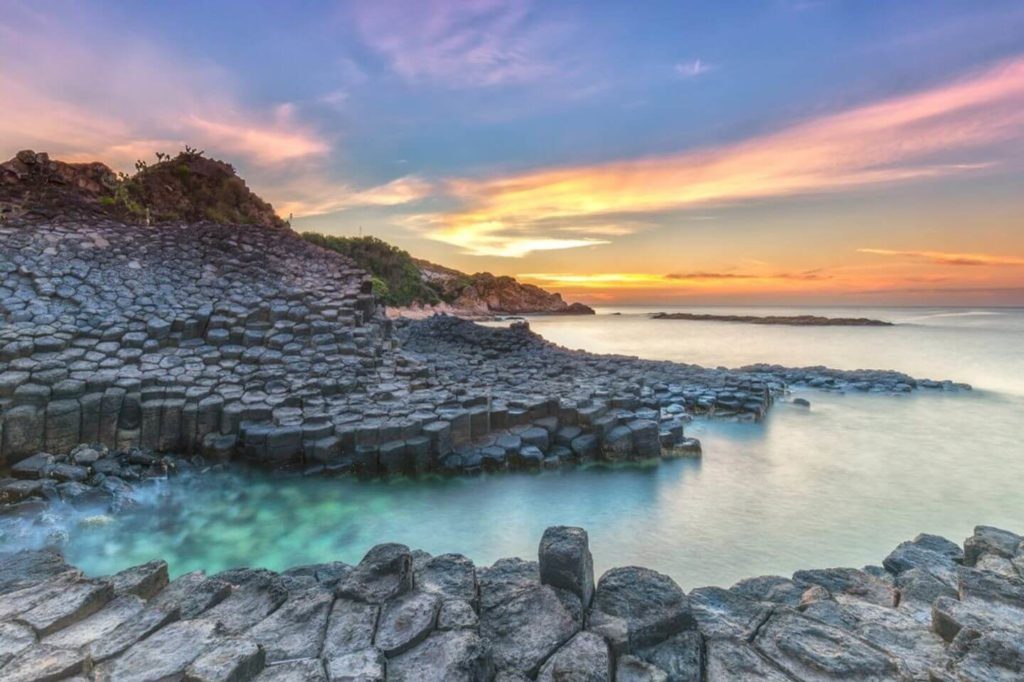 If fascinating history is more your speed, we've got plenty of adventures to keep your family captivated. Discover the curious world of flying boats in Foynes at the world's only flying boat museum, then learn the real story of the Titanic at the Titanic Belfast, in the shipyard where the RMS Titanic was built.
Or pretend you're a royal family when you spend the night in the grand Victorian architecture of County Down's Slieve Donard Resort and Spa… The adults might even like to indulge in a massage here while the kids explore the beautiful beaches!
GET INSPIRED BY: Shamrocks and Leprechauns
Pioneer Adventures of the Old West (8 days)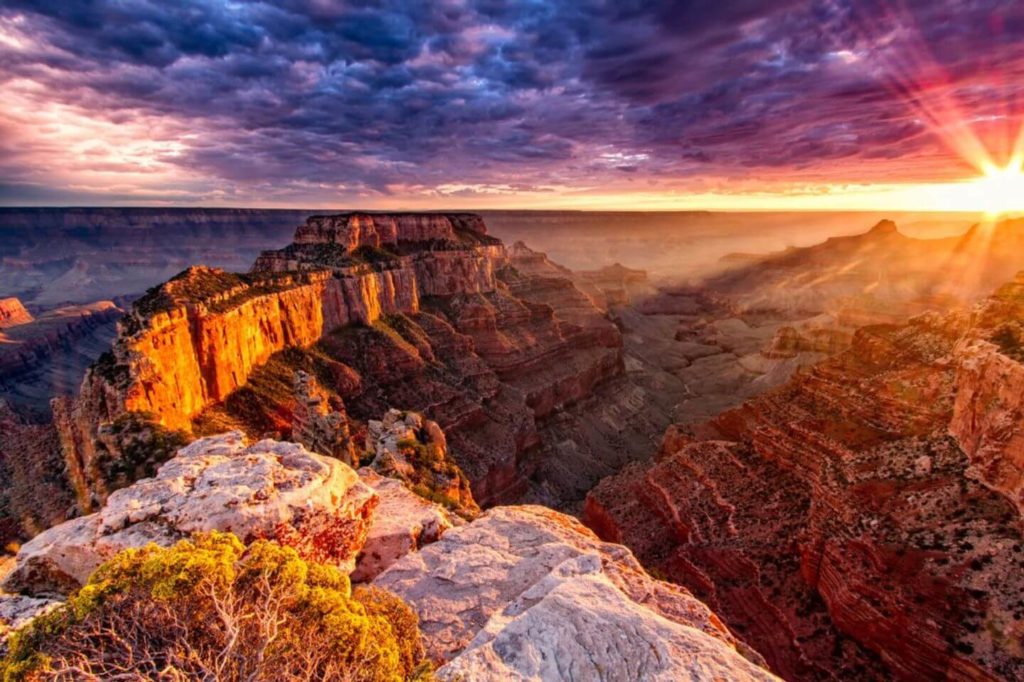 Live the legends of Billy the Kid and Butch Cassidy with this family group holiday of a lifetime through America's Old West.
We all know that spending time in the great outdoors is good for the soul… And it doesn't get much better than the iconic Grand Canyon. Your family will board an Old West train and ride to this Natural Wonder of the World, and you'll even meet a Local Specialist to learn all about this ancient canyon.
The treasures don't stop there and your family will never forget their time exploring three beautiful national parks. You'll all marvel at the mesas of Monument Valley, the spires of Bryce Canyon, and the red mountains of Zion.
You'll even get to spend a day on the water, soaking up the beauty of Lake Powell. If your kids love watersports, they can learn how to kayak, wakeboard or zip around on a ski tube. You can even take an optional cruise down the Colorado River to Antelope Canyon.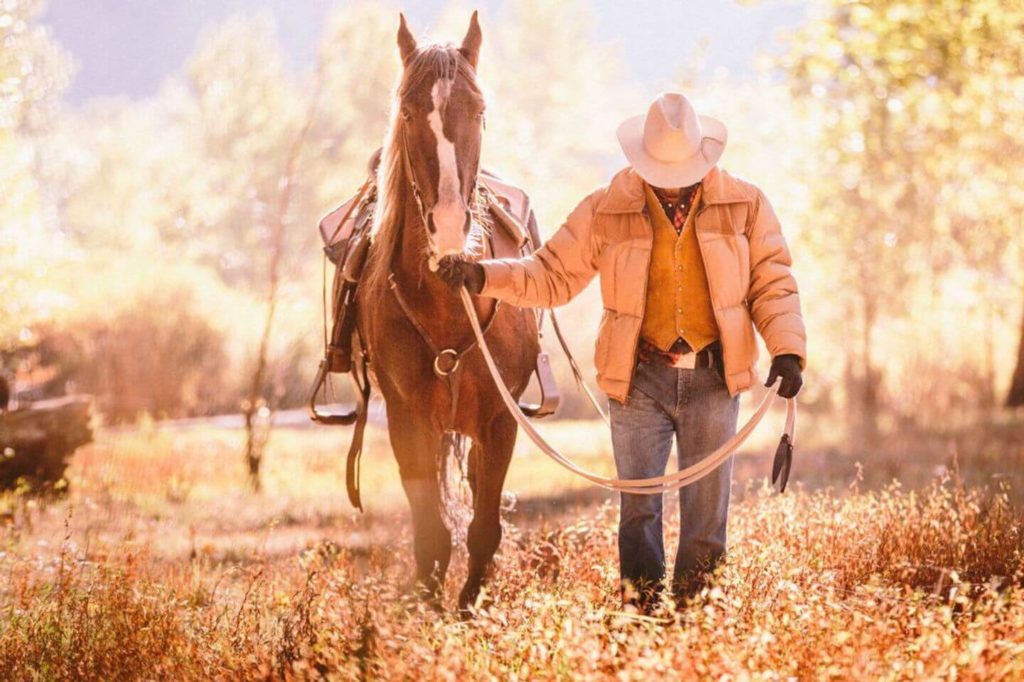 This amazing family journey also takes you to the heart of the region's culture. You'll experience the warm Arizona hospitality when we take you to a western-themed dinner with the Mayor of William. We'll then follow the Desert View Drive route to the historic Cameron Trading Post. Here your family will discover beautiful Native American crafts and taste the traditional fry bread.
GET INSPIRED BY: Pioneer Adventures of the Old West
If you are interested in organising a large family holiday, why not take a look at Trafalgar's private groups? This way of travelling means you can travel exclusively with just friends and family in a designated bubble, while still enjoying the same incredible Trafalgar experience. Our private groups are available for groups of 10 or more.
What is your dream Trafalgar tour for a large family holiday? Let us know in the comments below!