We're suckers for a good love story, especially one that includes two of our own. That's why we're so proud to share the story of how Travel Director Colette met her husband Ulf, also a Travel Director. Colette has been a part of our team since 1987, and has been married to Ulf for an incredible 33 years. Over that time the pair have raised a family whilst continuing to create incredible memories for our guests.
This is their story…
Were you single when you first started with Trafalgar as a Travel Director?
Yes. I was living the single life – Ulf and I met on the road!
Tell us your love story – how did you and Ulf meet?
In the old days getting into and leaving countries was not as simple as it has been in recently (pre-covid). You had to stop on every border and often there were still visas to be processed, and road tolls to be paid. I rolled up at the dock in Gothenburg, Sweden to join the overnight mini cruise back to England at the end of a fabulous tour of Scandinavia, and my future husband was standing in the toll both, paying for his coach to leave the country. As colleagues the ship's head waiter sat us together at the dinner table that evening, and the rest as they say, is history!
RELATED CONTENT: This couple got married on a Trafalgar trip, and their entire tour group were invited
How did you manage to juggle getting to know each other while also travelling for work?
It was before mobile phones, so we left each other messages in hotels and fixed dates to meet on crossover venues on the road or when we had time off in London. It was very exciting!
Tell us about your proposal story – how did it happen?
Ulf's parents came to London to meet me for Christmas and then we went to Ireland on a "meet Colette's family" approval trip at New Year. He then asked me to marry him at Gally Head in County Cork on New Year's Eve. We got engaged at the cliffs of Moher in County Galway. In those days the cliff edge was still totally accessible.
Tell us about your wedding – where did you get married?
We got in married in the South of France in the same village I am now restoring a house. Being from Northern Ireland during the "troubles" we figured no one would want to come to a wedding there, and we had a dream to live in France, so decided to use Ulf's parents summer house as a base from which we could publish the bans. We also thought it was very romantic to get married in the warm South of France.
We did the official wedding in the small town hall, and then the whole wedding procession walked through the medieval streets to the church where we had a very modern wedding by French standards, with a Protestant and Catholic celebrant and a translator for the English and Swedish speaking guests! Later, we had a fabulous French 6 course celebration dinner!
What role do you think travel has played in your marriage and love story?
Well without Trafalgar we might never have met! Our whole life we have juggled travelling as TD's, keeping in touch with each other and our five daughters. The fact that we are both TDs has meant that often one of us was home alone with the kids. As a Mum, it gave me confidence to know that when I was working I had someone I could trust at home, and when I was at home I could dedicate myself 100% to my girls.
Our girls love to travel too, and they have grown up trilingual as Ulf is Swedish, I am Irish and we live in France! They grew up knowing all about Trafalgar and about our dedication to our guests. We lived in St Petersburg, Russia for a year, and so when our groups came to St Petersburg our girls would meet the guests too! That was a fun experience for everyone, because our girls understood our job, and our guests loved meeting our families.
One of our daughters is also involved with Trafalgar in a completely different way. She runs a plastic recycling project in Malawi and won a Treadright Foundation grant to help with the project. She has been working with Treadright to find a way for their products to be highlighted on our Africa programmes.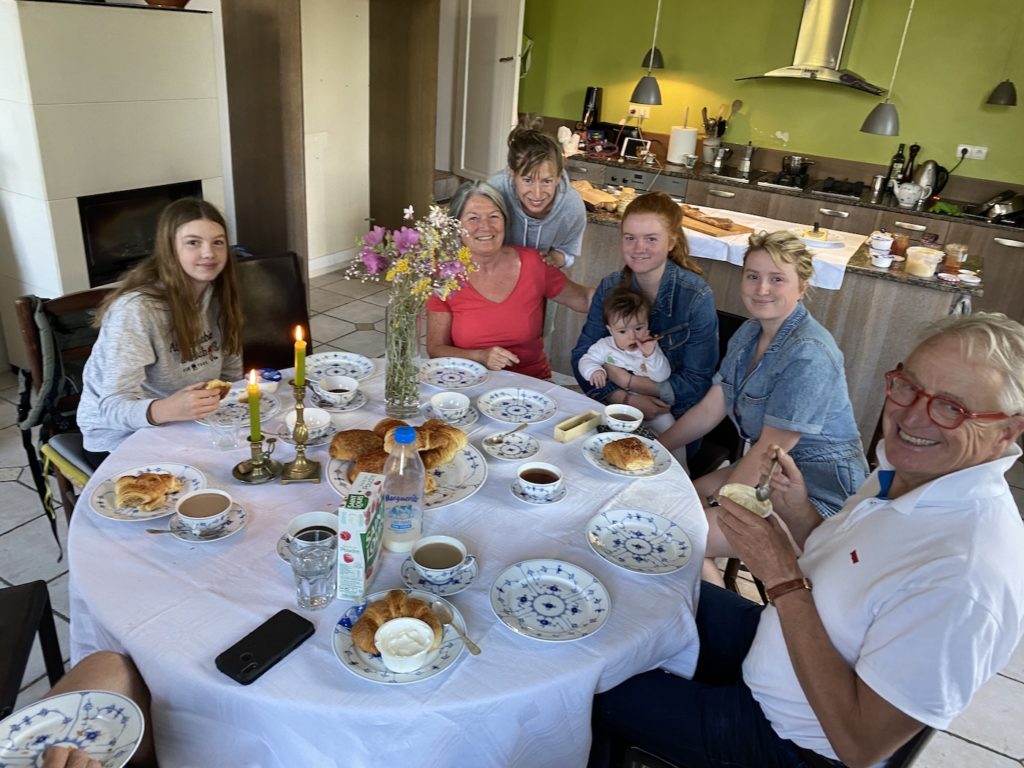 What do you think is the key to a happy marriage?
That's a hard one! But my answer has to be communication… and travel! We have always enjoyed coming home to each other.
RELATED CONTENT: 9 of the best destinations to celebrate a special wedding anniversary