Once overlooked in favour of more popular Mediterranean countries, Montenegro is now having its moment. With all the beauty and glamour of the French Riviera, without the high price tag, Montenegro has established itself as the hot spot of the Adriatic. Find out why a Montenegro vacation should be at the top of your list. 
The location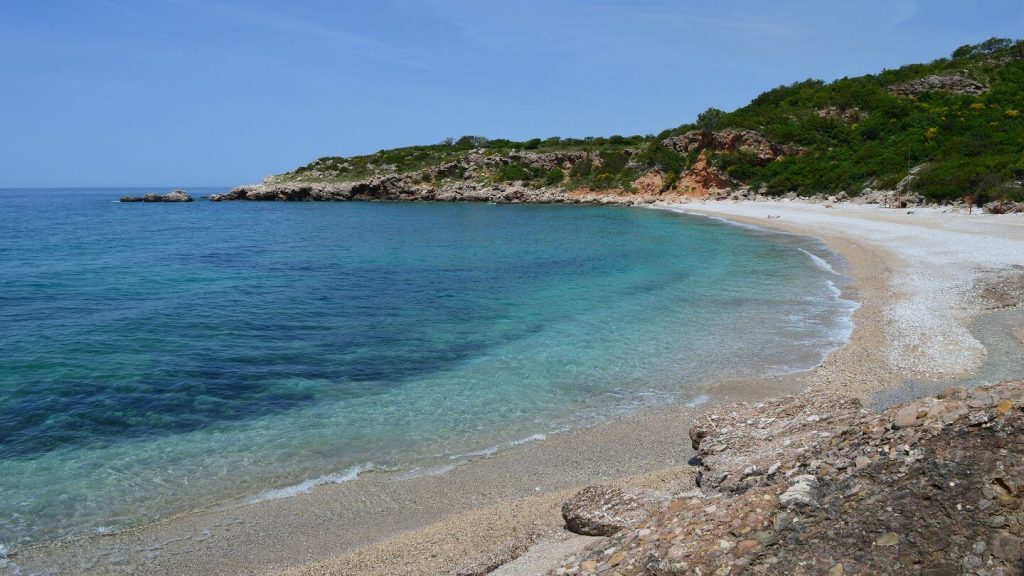 Montenegro sits on the stunning Adriatic coast, where turquoise oceans lap against golden sands. The country is home to some of the world's most beautiful beaches, like dreamy Lučice Beach in Petrovac.

Pretty bays and bobbing yachts dazzle in the sunlight, reminiscent of the French Riviera. Yet Montenegro's beauty doesn't end at the coastline.

Head inland and you'll find a gorgeous country dripping in natural and man-made wonders. See the glacial lakes, colossal canyons and primeval forests of the Durmitor Mountains. Explore gushing emerald rivers and spellbinding Lake Skadar.

The cities hold their own charm too, with the UNESCO-protected Bay of Kotor and the medieval fortress walls of Budva. Explore antique Venetian villages or revel in Montenegro's modern revival at ritzy super yacht marinas.

But it's not just Montenegro's gorgeous landscapes and Mediterranean climate that make the country such an appealing travel destination.
The luxury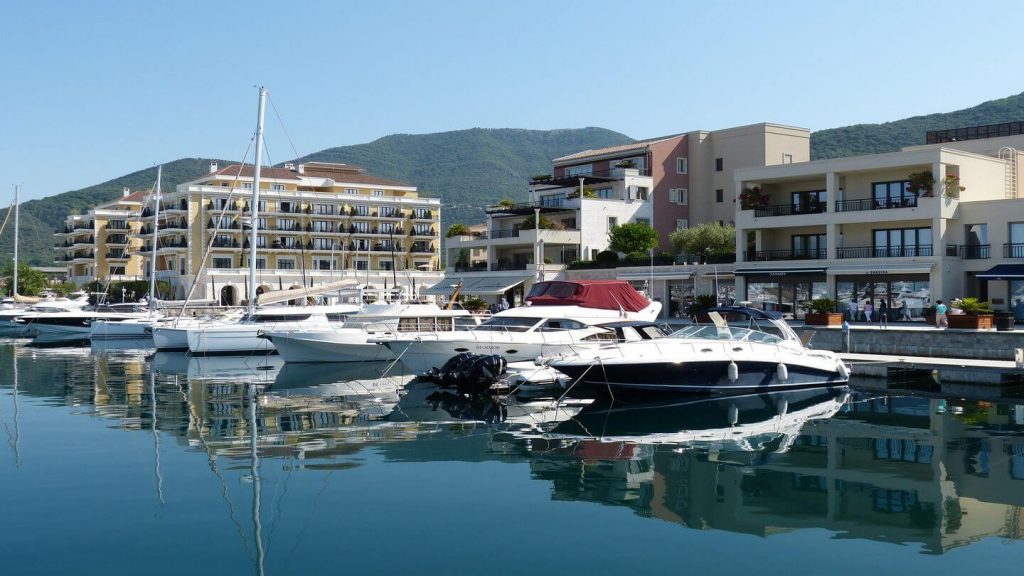 A stream of new luxury hotels and fine-dining restaurants have marked Montenegro as the new French Riviera. There have been several highly anticipated luxury launches, including the five-star Chedi hotel in Lustica Bay, and international restaurant Nobu.

You'll find famous landmarks like Hotel Splendid, which provided the setting for the gambling scenes in the James Bond film Casino Royale. There are also luxury developments like Porto Montenegro, a swanky marina and paradise for super yachts.

Yet, with all the emerging opulence, Montenegro remains a laid back place. While the French Riviera has become overwhelmed by visitors, Montenegro has kept a slower pace of life.

So what can you expect on your Montenegro vacation?

TRIP YOU MAY LIKE: Balkan Adventure
Friendly people
Montenegro is famous for its hospitality, and you're likely to receive a warm welcome from the locals.

Montenegrins have a relaxed approach to life and love to celebrate all occasions, from weddings to funerals. They have strong family bonds and when you live in Montenegro, you'll truly understand there's no place like home.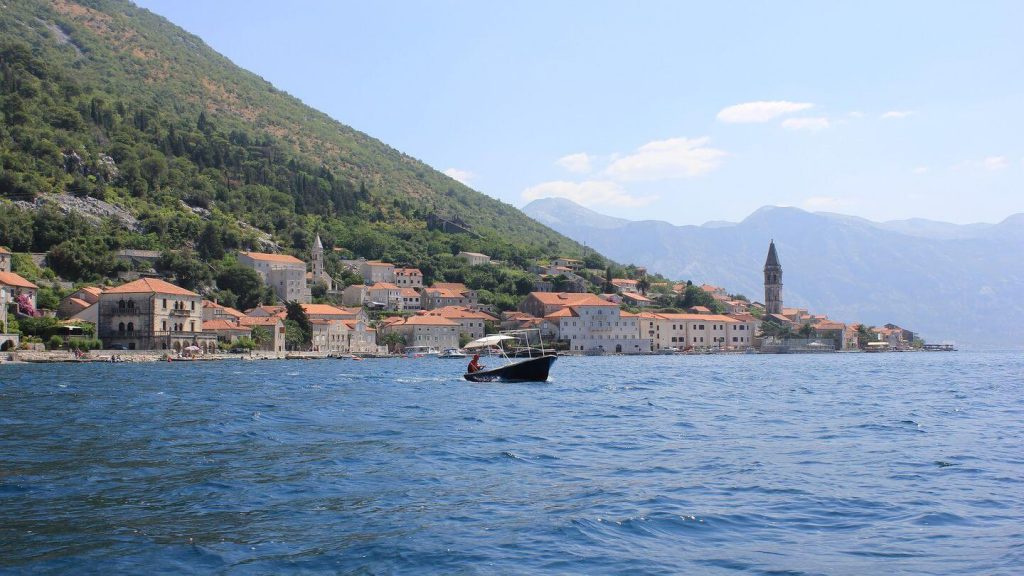 Cheaper prices
One of the best parts of a Montenegro vacation is that you'll get all this beauty and luxury at a fraction of the cost of similar destinations. Montenegro is far cheaper and less crowded than places like Monaco or the South of France, adding yet another reason to holiday here.
Delicious food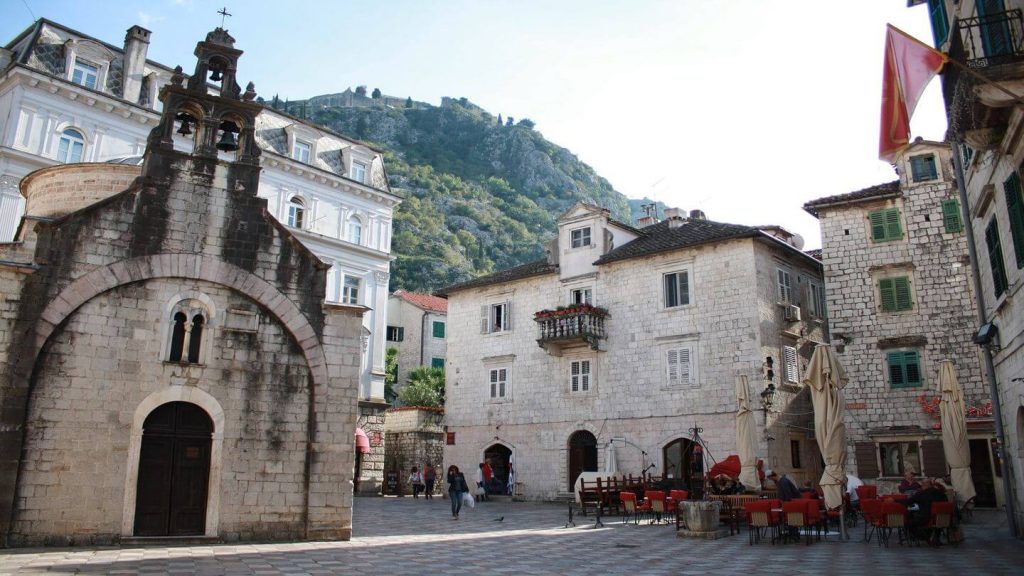 Montenegrin food is a delightful mix of Mediterranean seafood, grilled meats, and sugary sweets. There are Italian and Turkish influences, but the cuisine has a distinct Montenegrin flavour.

The best of Montenegro cuisine includes dishes like cufte (meatballs in tomato sauce), duveč (meat and vegetable stew) and punjene paprike (stuffed capsicums). Wherever you go in Montenegro, you'll find delicious local food. They're even one of the few countries in the world without a McDonald's.

The country also produces top-notch wines, including the fine red Montenegrin Vranac. You can learn about this wine by visiting the Plantaze vineyard outside Podgorica, the capital of Montenegro.

FEELING INSPIRED? Discover our Montenegro trips
Wonderful weather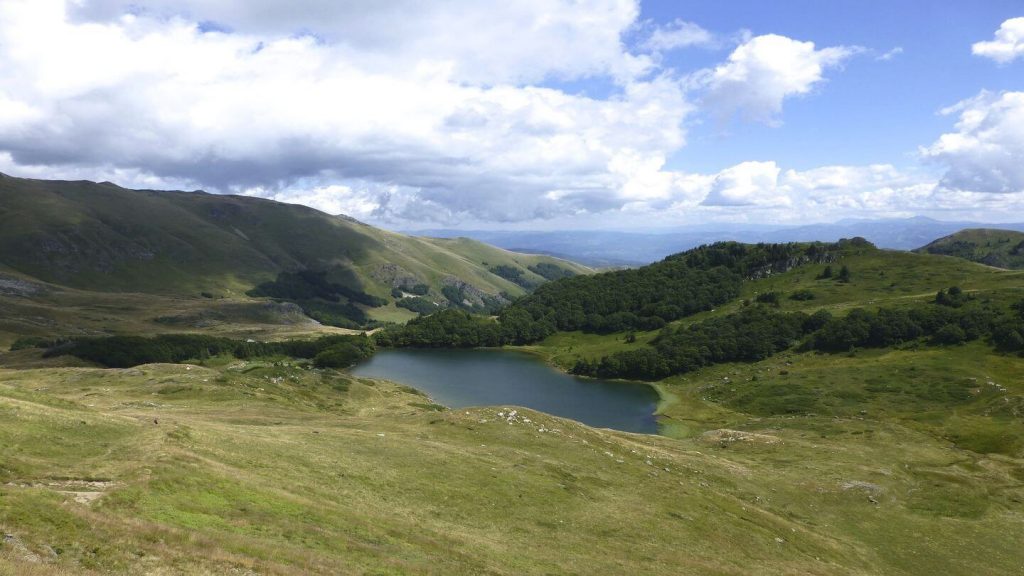 Despite being only a third of the size of Switzerland, Montenegro has a diverse climate. Your Montenegro vacation can take you from skiing in the mountains to walking along the beach in just a few hours.

Blessed with a Mediterranean climate on the coast, average temperatures reach 27°C in summer and 20°C in autumn and spring. Conditions are much cooler in the mountains, with snowfall in winter and temperatures dropping to 0°C. The winters remain mild on the coast, with average temperatures of 7°C.
Best things to see in Montenegro
Budva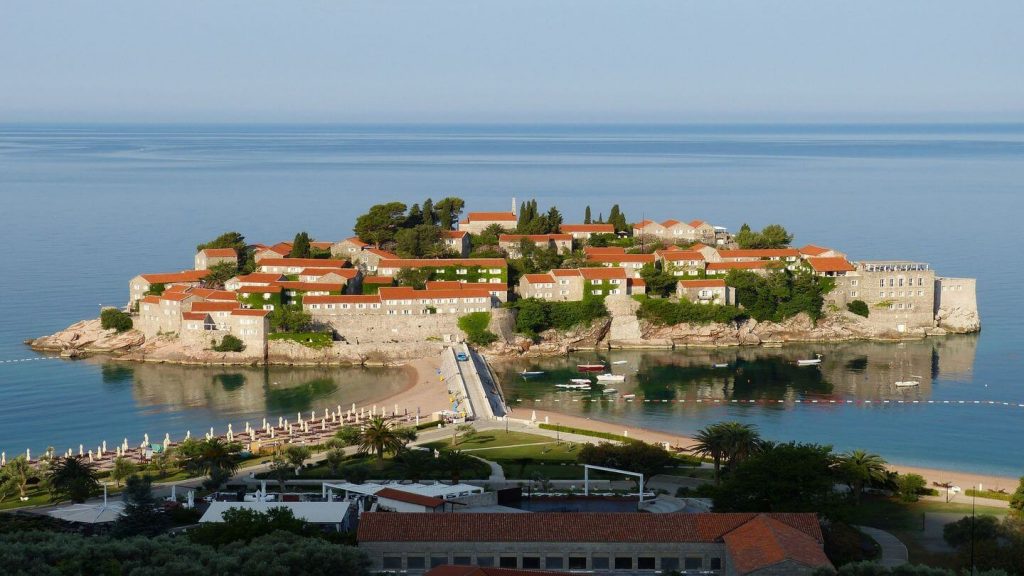 This UNESCO-listed seaside city is a Montenegro must-see, with splendid beaches and medieval history dating back over 2,500 years.

It's surrounded by an ancient fortress wall, and inside is a maze of laneways and squares. There are endless treasures, from historic churches to modern boutique stores.

Be sure to explore the 38-kilometre shoreline, with 17 blissful beaches. Take a dip in the glittering sea or soak up the sun on the golden sands.
Kotor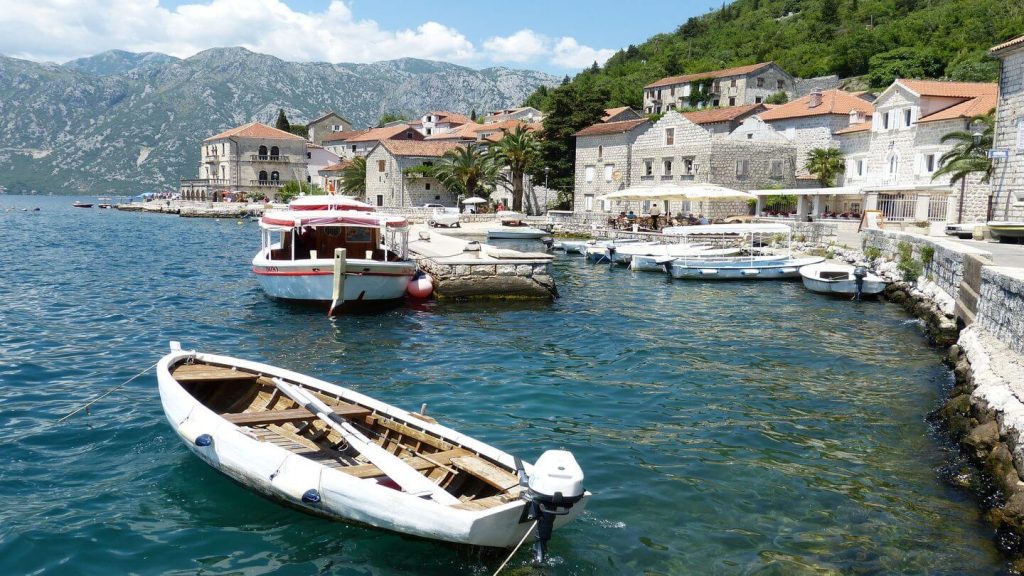 You'll find the medieval town of Kotor in the Bay of Kotor, a sweeping fjord surrounded by rolling hills. This magical destination offers ancient history, impressive scenery and sunny sailing.

See Sveti Ivan Castle reflected in the water, or explore Kotor's Castle of San Giovanni. You'll climb 1,350 stairs to get to the top of this medieval fortress, with spectacular views over the Bay of Kotor.
Durmitor National Park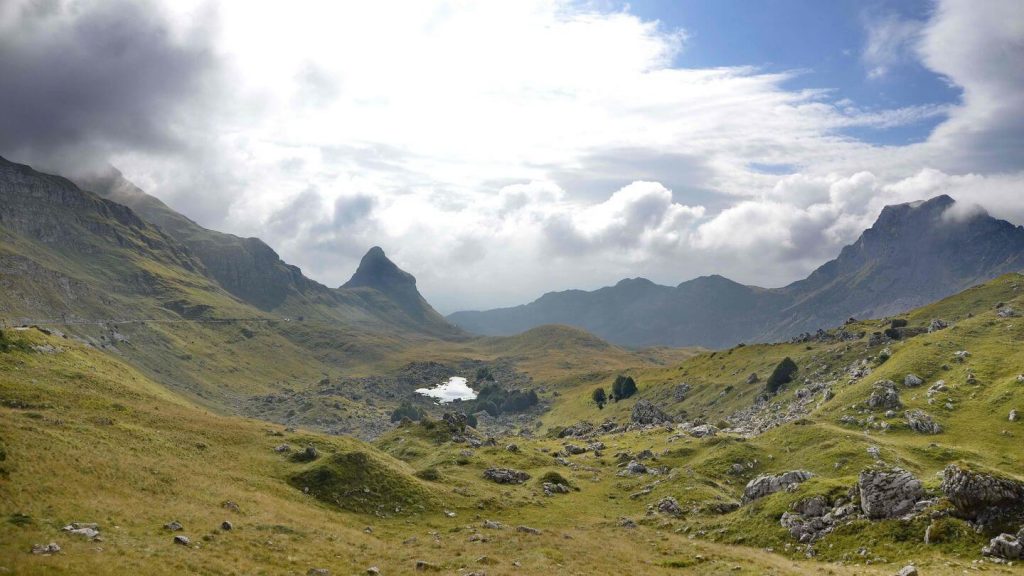 Plunging canyons, dazzling glacial lakes and almost 50 limestone peaks towering at over 2,000 metres – Durmitor is the natural showpiece of Montenegro. An abundance of wildlife roams through alpine forests, while travellers can go hiking, rafting, skiing and zip lining.

The park is also home to the mighty Tara Canyon. At 78 kilometres long and 1,300 metres at its deepest, it's the world's second-longest canyon after the Grand Canyon.
Lake Skadar
Set on the border of Montenegro and Albania, dolphin-shaped Lake Skadar is the largest lake in Southern Europe. It's protected by a national park and has become one of Europe's top bird habitats.

It's remarkably beautiful with soaring mountains, island monasteries and crystal waters cloaked in water lilies. Whether you come for bird watching, kayaking, hiking or visiting the charming lakeside villages, Lake Skadar is a magical destination.
So what are you waiting for? With more flights and new cruise ship routes to Montenegro, the secret is officially out. Get ahead of the crowd and visit Montenegro on your next holiday.
Have you visited Montenegro, or are you dreaming of a trip to this beautiful country? Let us know in the comments below…