Dreaming of flying faster than the speed of sound? A new age of supersonic flight might be closer than you think. It's been over 16 years since the final flight of the commercial supersonic plane known as the Concorde, but there are two US companies working at full speed to bring commercial supersonic flights back by the mid-2020s.

They're aiming high with short flight times (New York to London in just three hours and 15 minutes), sustainable aircrafts, and price tags that are both profitable for airlines and affordable for passengers. But can they beat the sonic boom?
The legacy of the Concorde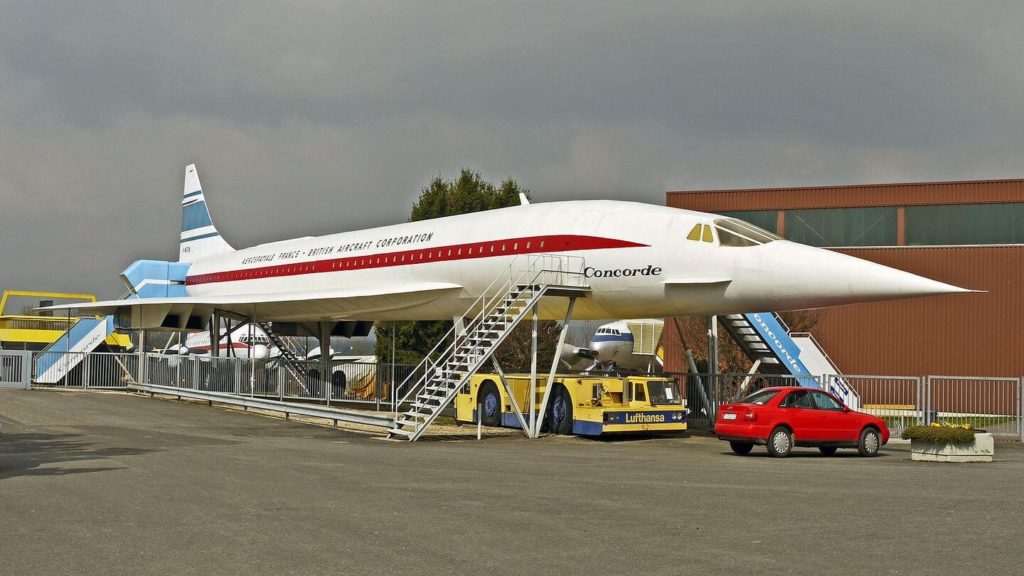 The Concorde was the star of the first supersonic era, and no other supersonic aircraft has matched it – yet. There's no doubt it was a revolutionary piece of machinery. Many remember it as a graceful aircraft that could cross the Atlantic in three and a half hours and flew at twice the speed of sound. However, others remember it as a noisy machine that emitted too much pollution and was too expensive to operate.

The Concorde began commercial flights in 1976 and after 27 years of service it touched down for the last time in 2003. One of the biggest reasons for its grounding was a side effect of its speed. When the aircraft flew faster than the speed of sound (about 1,223 kmh) it created shock waves that hit the ground with a loud and startling thud known as a sonic boom.

It was so alarming and deafening for people on the ground, that the US government banned all commercial aircraft from flying faster than the speed of sound over land. Because the Concorde couldn't carry much fuel, the supersonic plane was then limited to trans-Atlantic flights. But it couldn't turn a profit. It was expensive to fly and with a one-way ticket between New York and London costing over US$5000, the plane often flew with half of its seats empty,
So why do we want supersonic planes?
The dream of the Concorde was to fly faster, and a reduction in flight time is still the main benefit of supersonic travel. Imagine being able to travel from London to the US in only three hours! You could save a whole work day or take a weekend trip to visit friends and family over the pond.

RELATED CONTENT: Frequent flyers reveal 17 airport tips that will make your next flight easier
When will we see supersonic flights return to the skies?
The Aerion Corporation is developing an 8-12 passenger AS2 supersonic jet in Nevada. It will travel at over 1,609 kmh, taking three and a half hours off the flight from New York to Cape Town, and over four hours off the journeys between New York and Sydney and New York and Singapore.

Aerion has secured an order for 20 aircraft and the AS2's first flight is set to take off in 2024. The company intends to bring the plane to the commercial market in 2026. But at a price tag of $120 million for the AS2, is the company too ambitious? Aerion doesn't think so and believes people can't wait for a flight that's shorter, quieter and carbon neutral.
Revolutionary developments in supersonic planes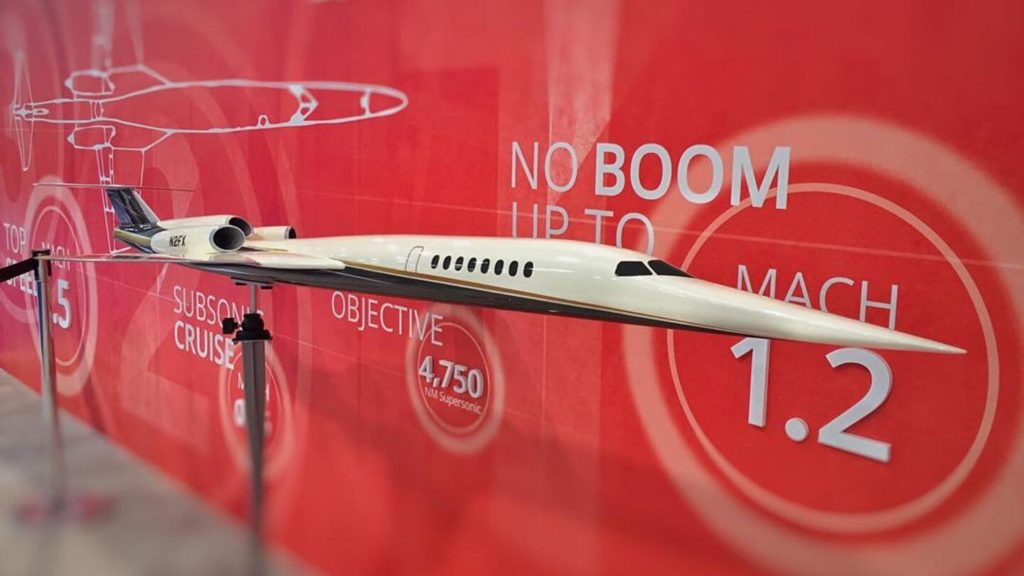 Aerion isn't just focusing on speed – they're looking to revolutionise almost everything about the aeroplane. From reforming the supersonic engine to designing new flight deck displays, sensors, mission processors and flight control systems, the AS2 is an innovative work of art.
The company wants the AS2 to have the lowest fuel-burn possible. They've spent a decade designing the aircraft around noise and emissions. Unlike the Concorde, the AS2 won't have afterburners, which spray fuel into the engine's exhaust to increase thrust during takeoff and acceleration. Aerion ruled them out because they're too loud and emit too much pollution.

The company also wants an aircraft that could operate on 100% synthetic fuels rather than fossil fuels. They've also committed to a reforestation program to ensure carbon offsets for every flight.
Can they beat the boom?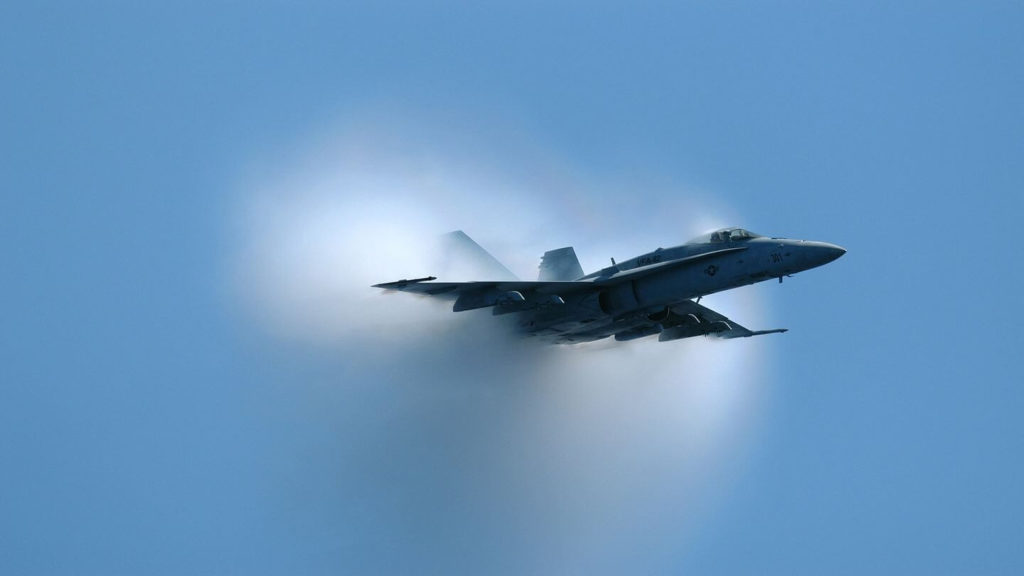 Aerion says they designed the AS2 to meet Stage 5 Airplane Noise Standards, the strictest landing and takeoff noise regulations. Not only will the supersonic aircraft be as quiet as any other airplane, but it will also fly "boomless".

One of the most groundbreaking features of the AS2 is that it will fly supersonically over land without the boom thumping the ground. The boom gets refracted back into the atmosphere so no one on the ground will hear the noise. If they can prove to airline regulators that they can do it consistently, Aerion will likely have the first aircraft in history that can fly supersonic over land with no one on the ground hearing the boom.
Will everyone get to fly supersonic?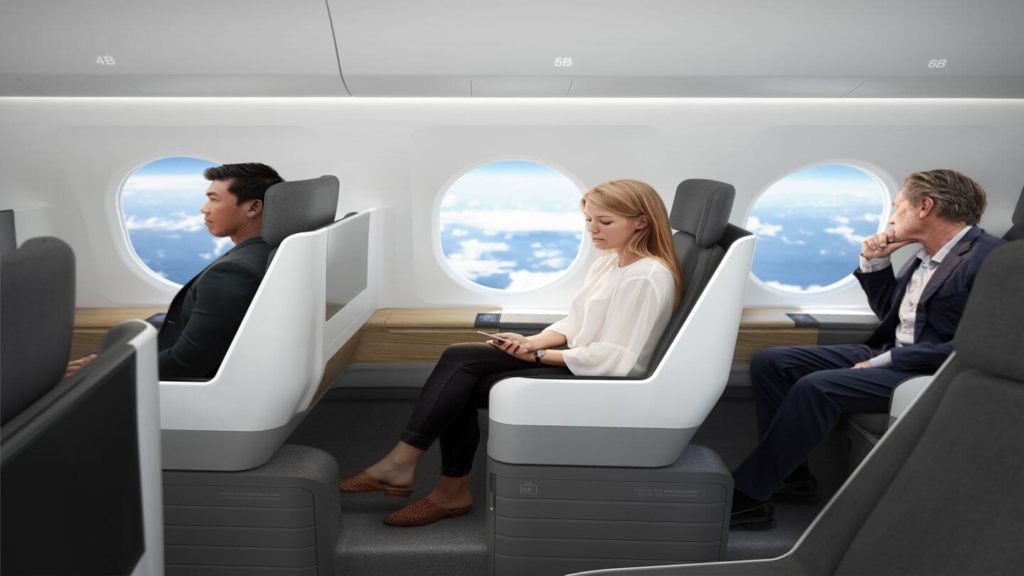 Aerion is all about productivity and is aiming its flights at business owners. The company analysed a New York company that flew private business jets around the world. They found that if they flew on the AS2 instead, each person would save 142 hours a year.
But what about the rest of us?
Same-day transatlantic trips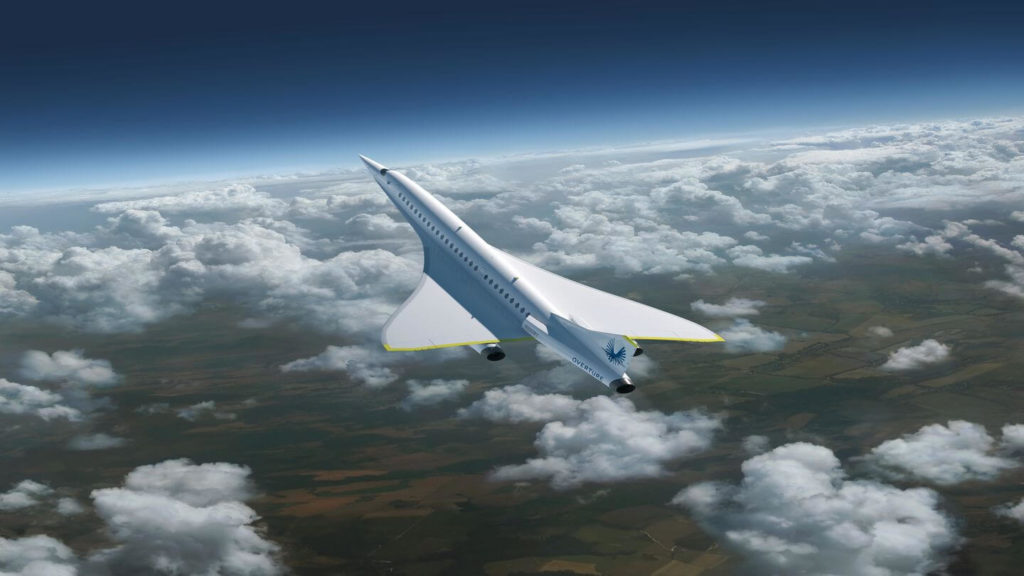 Boom Technology is a Colorado-based company designing Overture, a 55-75 seater supersonic airliner. The company is aiming the Overture at over 500 transoceanic routes like New York to London or Tokyo or San Francisco. For example, you could fly between San Francisco and Tokyo in as little as five and a half hours. They want to make same-day transatlantic trips a reality, so you can fly from New York to London in the morning and be back in the US in time for bed.
The company says their ultimate goal is to reduce operating costs to make supersonic flights more affordable for everyone. They're estimating that airlines operating the Overture will be able to offer fares similar to business-class ticket prices today. So for a one-way trip from London to New York, you're looking at around US$2,500 a ticket.
Boom Technology believes there will be a big market demand by the mid-2020s that will require 1,000 to 2,000 Overture aircraft in the first ten years after it hits the skies. They've already had pre-orders for 20 aircraft from Japan airlines and 10 from Virgin group (at a price tag of $200 million per aircraft) and they're set to begin flight testing in 2023.
The Overture will fly at around 2,335 kmh but it will cruise at subsonic over land (meaning no sonic boom) and fly supersonically over water (meaning fast flight times). Boom Technology are also testing their engines with sustainable alternative fuels. They've formed a partnership with Prometheus Fuels, a company that uses clean energy to make zero-net carbon fuels out of the carbon dioxide that's already in the air.
With all these incredible advancements in aviation and a demand for faster flights, we're sure it won't be long before we see supersonic flights in the skies.
Would you travel on a supersonic flight? Let us know in the comments below…