In 1921, entrepreneur Giuditta Brozzetti established a weaving school in Perugia, Italy. Almost one century and four generations later, Laboratorio Giuditta Brozzetti continues the extraordinary art of traditional hand-weaving and opens its doors to travellers wanting an inside look at one of Italy's few remaining frame weaving workshops. With help from Trafalgar guests and The Travel Corporation's TreadRight Foundation, the team at Laboratorio Giuditta Brozzetti is dedicated to preserving the artisanal craft and supporting the last of Italy's weavers.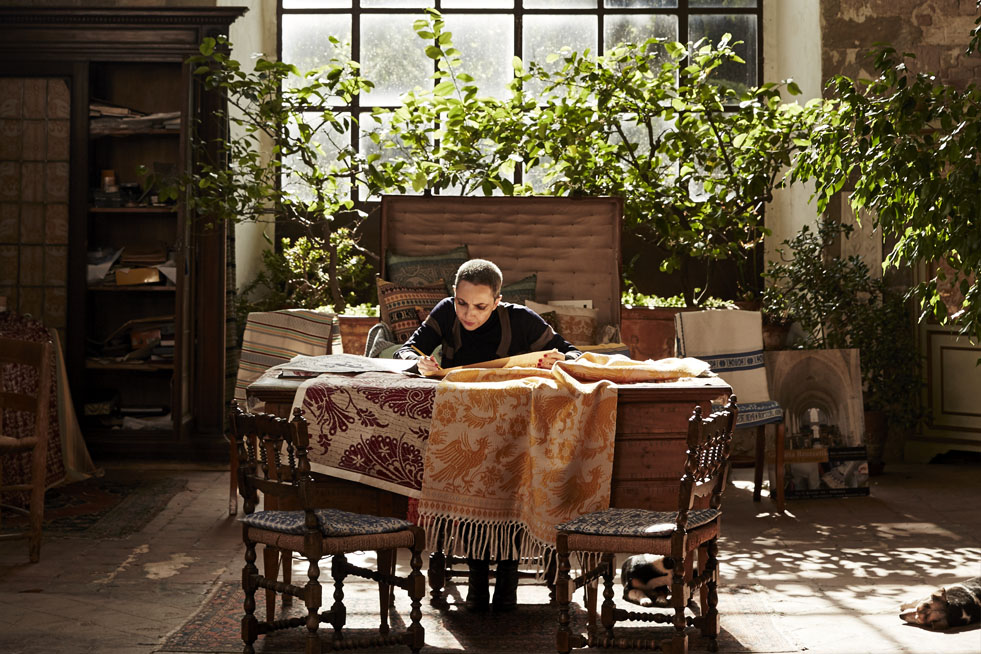 Located inside Perugia's scenic 13th century church of San Francesco delle Donne, entering Laboratorio Giuditta Brozzetti is like stepping back to Medieval Italy. Towering wooden looms from the 1700s occupy the vast space, while light pours in through the tall lancet windows, illuminating the colourful fabrics. It's a captivating scene and something of a living museum. Perugia has a distinguished history when it comes to hand-weaving – ­Leonardo da Vinci's The Last Supper evenfeatures a Perugian tablecloth.
And the woman behind the weaving? Giuditta Brozzetti's great granddaughter, Marta Cucchia, is a fourth-generation weaver and historian of the craft. Marta uses the same antique looms passed down to her to create beautiful woven pillows, curtains and runners in medieval designs.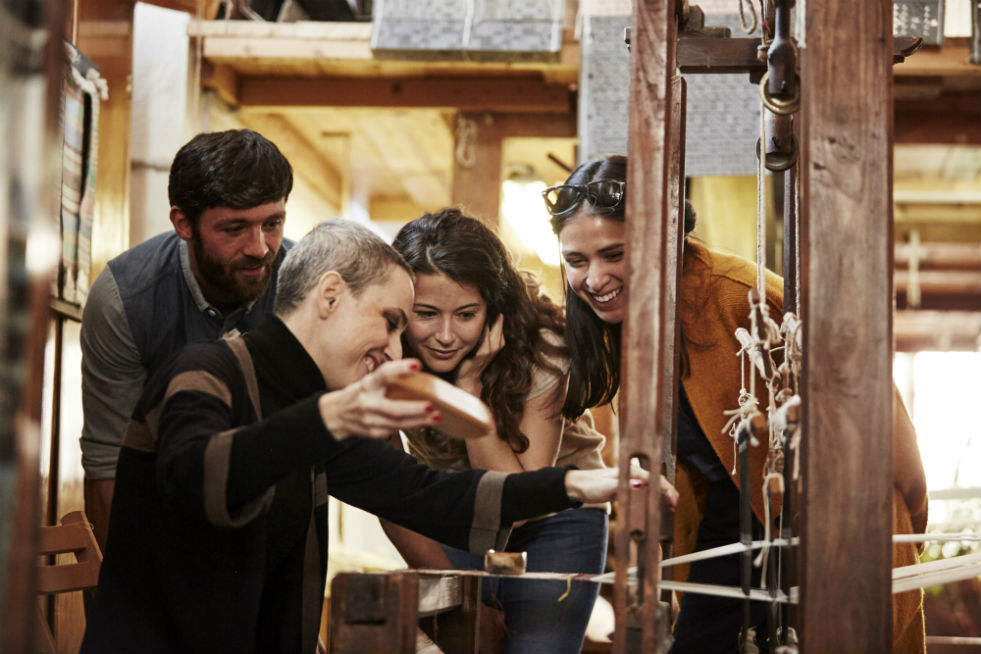 She takes inspiration from Etruscan pottery and ancient tombs, incorporating decorative motifs into fine fabrics. Her designs are made from luxurious threads like cotton, linen, cashmere and silk. According to Marta, the jacquard looms were like the first computers, using a punch card binary system to allow complex designs to be created.
Through the TreadRight Foundation's grants program, the atelier has established educational tools for preserving the endangered art of traditional Umbrian weaving, ensuring the precious skill isn't lost forever. Today, Laboratorio Giuditta Brozzetti runs courses for those wanting to learn the craft as well as selling its richly-woven fabrics and home accessories.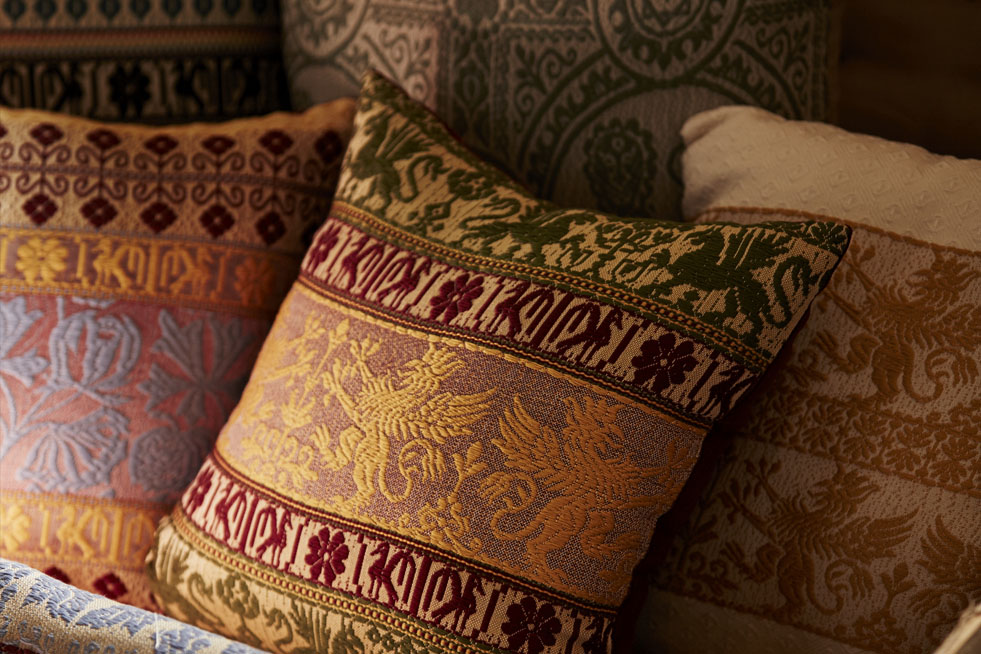 You can visit Laboratorio Giuditta Brozzetti with us on our Italy Bellisimo trip. Here, you'll meet Marta and get up close and personal with her lovingly-woven textiles, learning about how they're made. You'll also discover how, with the help of Trafalgar, she's growing her business and conserving the heritage of this centuries-old craft.
TreadRight is TTC's non-profit foundation to encourage and nurture sustainable tourism. Click here to find other ways you can support the initiative on a Trafalgar trip or head to our YouTube channel to learn more about Marta's work at Laboratorio Giuditta Brozzetti.