There's nothing quite like indulging in a good book on holiday. Whether it's a gripping thriller or heart wrenching romance, it's the perfect way to escape the chaos of everyday life (and boy do we need it!). With that in mind, we thought we'd put together our ultimate holiday reading list, from Normal People to The Couple Next Door, prepare to devour a list of literary legends. Plus, it's National Book Lovers Day, so what better way to celebrate than by getting lost in one of these unstoppable page-turners…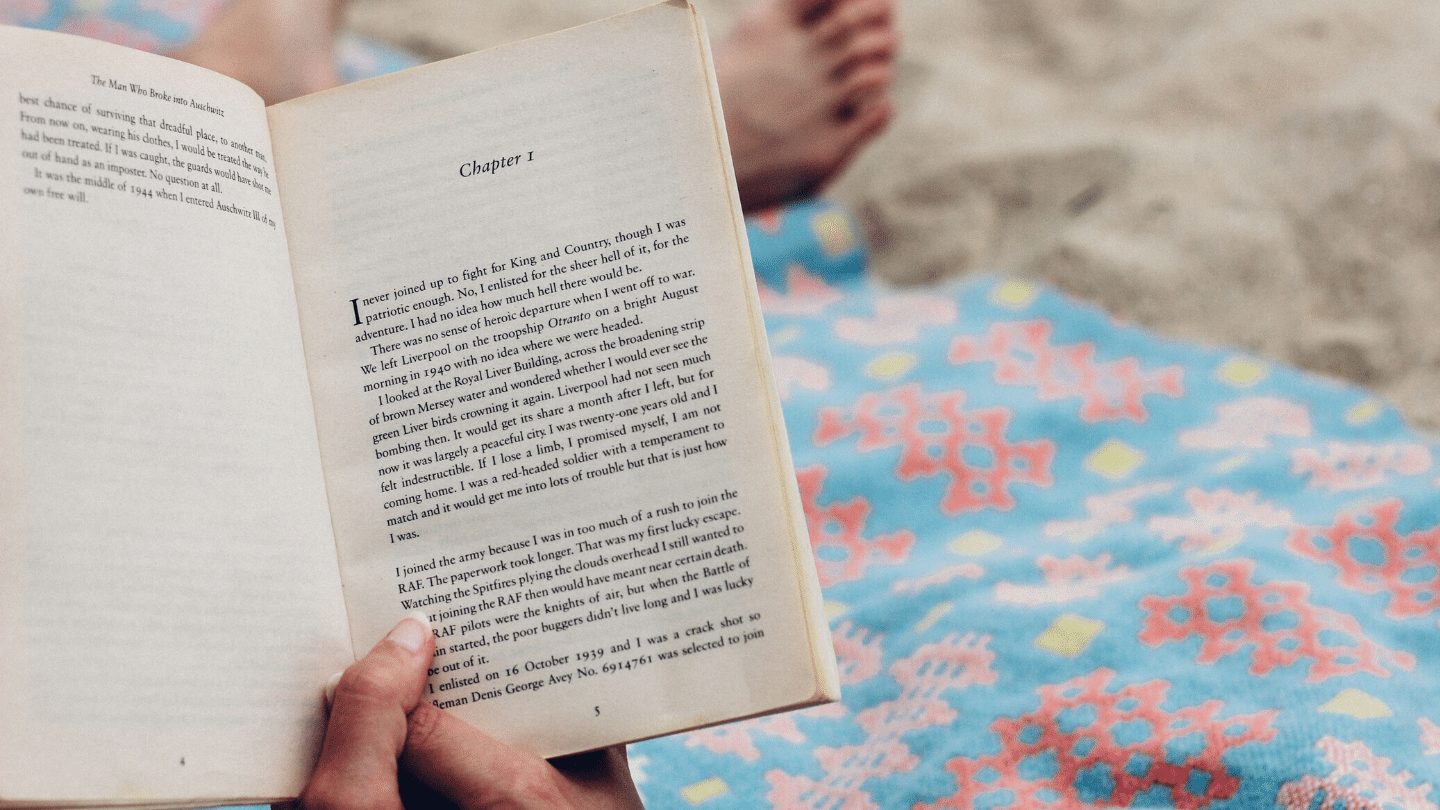 1. Eleanor Oliphant is completely fine
by Gail Honeyman
Unputdownable. Eleanor Oliphant is completely fine is a deeply poignant observation of everyday life. This book beautifully depicts the simple life of Eleanor Oliphant who believes nothing is missing from her carefully timetabled life. Except, everything is. It champions everyday courage and the importance of friendship in a world where people are increasingly isolated.
2. Normal People
by Sally Rooney
An award-winning modern classic, Normal People is the beautifully perceptive tale of Marianne and Connell as they navigate the changing landscape of their relationship into adulthood. It's an emotionally honest story that is universal to all. In April this year, the novel was adapted into the highly-acclaimed television series by Irish production company Element Pictures and has aired on the BBC and Hulu. So, if you haven't already watched it, hurry up and read it!
3. How to disappear
by Gillian McAllister
How to disappear is a tense page-turner. When Lauren's daughter Zara witnesses a terrible crime and her identity is revealed online, it puts a target on her back. The only choice is to disappear. This psychological suspense thriller will have you on the edge of your sun lounger.
4. Love in Colour: mythical tales from around the world, retold
by Bolu Babalola
This National Book Lovers Day, what better book to celebrate than one about love. Love in Colour is a vivid collection of ancient love stories, from West African folklore to Greek myths and legends from the Middle East. Babalola is inspired by tales that truly show the variety and colours of love around the globe. This is the ultimate holiday romance.
RELATED CONTENT: 13 of the best loved children's book classics to keep your kids busy
5. Case Histories: Jackson Brodie
by Kate Atkinson
Case Histories by award-winning author Kate Atkinson, takes detective thriller to a whole new level. It cleverly interweaves the investigation of three separate criminal cases by the maverick private eye Jackson Brodie. The story is impeccably structured, twisty and unpredictable. But, there is also a more profound dimension to this incredible book, one that examines grief, loss and family dysfunction. You're guaranteed to finish it in one sitting.
6. One summer in Italy
by Sue Moorcroft
One summer in Italy is a gorgeous summer read you will devour in the first few days of your holiday. When Sofia Bianchi's father Aldo dies, it makes her stop and look at things afresh. Having been his carer for so many years, she knows it's time for her to live her own life – and to fulfil some promises she made to Aldo in his final days. Put it on your packing list if you're heading to Italy next year.
RELATED CONTENT: 9 of the best travel novels to help you keep on dreaming
7. The couple next door
by Shari Lapena
This fast-paced and addictive thriller is impossible to put down. Anne and Marco Conti have arranged to go next door to their friends for an evening dinner party but their babysitter has cancelled at short notice. The neighbour doesn't want a six-month-old at the dinner party, so the couple decide to leave their baby alone in the house and enjoy an evening next door, taking it in turns to check on her. What could possibly go wrong?
8. The missing wife
by Sheila O'Flanagan
Set in the gloriously sunny south of France, The missing wife is the story of a woman running away from her marriage. When Imogen Naughton vanishes, everyone who knows her is shocked. She has the perfect marriage. Her handsome husband treats her like a princess. She's always said how lucky she is. So why has she left? And how will she survive without him?
9. American Marriage
by Tayari Jones
'A moving portrayal of the effects of a wrongful conviction on a young African-American couple.' – Barack Obama
American Marriage is a tender depiction of what happens to a relationship when unforeseen events conspire to sabotage it. Newlyweds Celestial and Roy are the embodiment of the American Dream. He is a young executive, and she is an artist on the brink of an exciting career. Until one day they are ripped apart by circumstances neither could have imagined. This timely tale subtly probes issues of race and injustice with a powerful emotional intelligence.
What are you reading on National Book Lovers Day? Let us know below and we'll add it to the list.