Staying at home during the COVID-19 outbreak doesn't mean you have to stop exploring the world – especially on Mother's Day! You can make this Mother's Day extra special by taking a virtual field trip with your kids, all from the comfort of your sofa. From world wonders to zoos and even Disneyland, here are our favourite virtual tours for kids to help you travel the world with your family this Mother's Day.
Wonders of the world
Grand Canyon, USA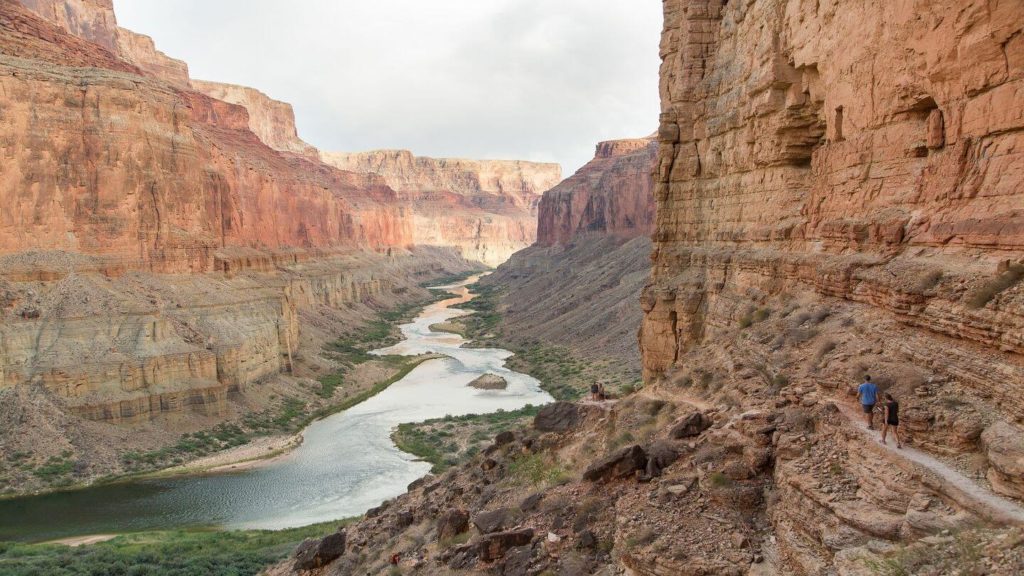 Virtual tours for kids don't get much more thrilling than seeing the Grand Canyon in all its giant glory. You can go hiking along the Bright Angel Trail down the Colorado River with Google Street View Trek and see famous sights like Wontons Throne and Angels Window with Google Earth view. You can even get a bird's eye view of the stunning Red Rocks with AirPano, a VR project offering 360-degree images of the world's greatest wonders.
Northern Lights, Scandinavia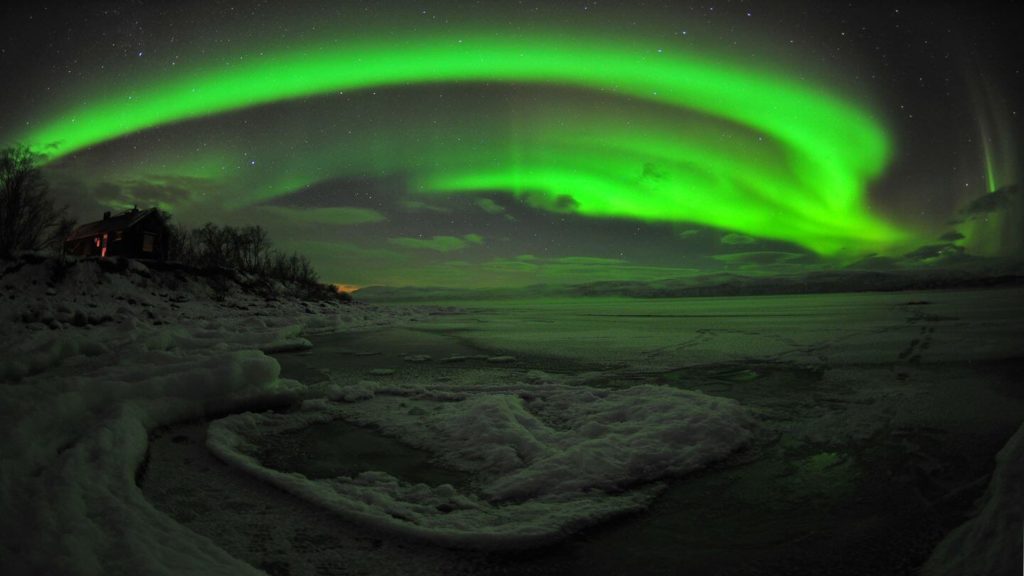 If your kids have always wanted to see the Northern Lights, now they can take the ultimate virtual field trip to catch a glimpse of this natural spectacle. The Norwegian Lights over Lapland project will take you and your family on a thrilling five-minute journey through a 360-degree video.

It starts in Abisko National Park in Sweden and travels through Arctic birch forest on a reindeer sleigh. It finishes at a wooden Sami hut to watch a beautiful time-lapse video of the dazzling green streaks of the Northern Lights.
RELATED CONTENT: That longing for the great outdoors you're feeling right now has a name – it's called 'fernweh'
Uluru, Australia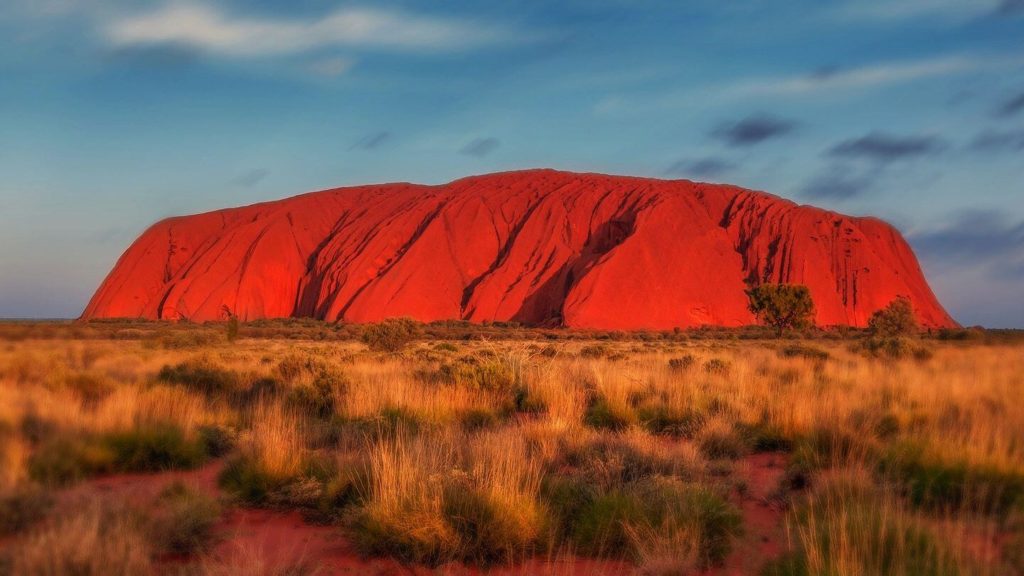 Take an interactive tour with 360-degree visuals and audio clips to see Uluru, the largest rock monolith in the world. You'll also get to explore the Australian outback, listen to the desert birdsong, and hear the indigenous traditional owners of the land share their stories and cultural knowledge.
Giants Causeway, Northern Ireland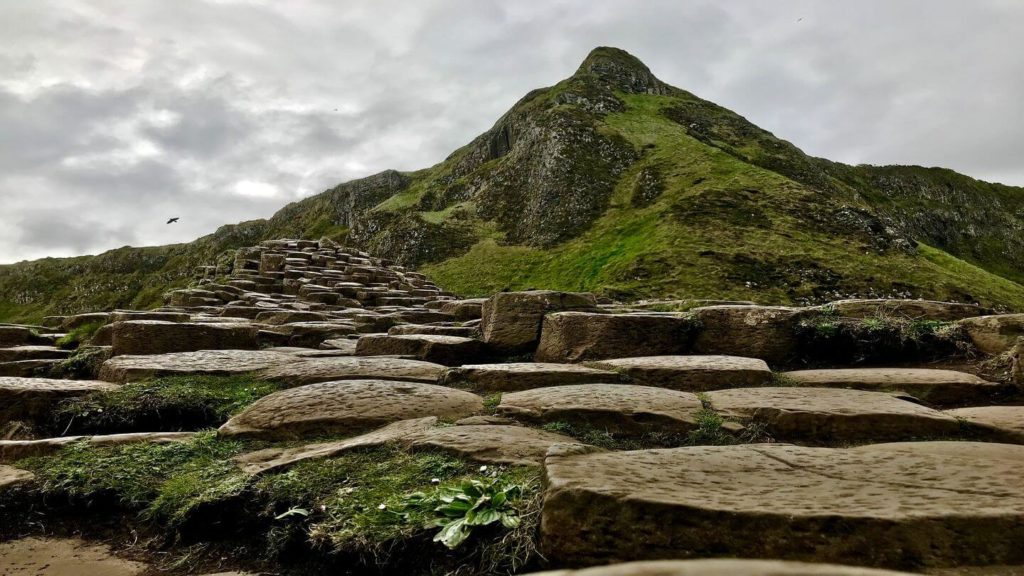 This virtual tour takes you on a journey to see the incredible geometric, interlocking basalt columns of the Giant's Causeway, a natural wonder of Northern Ireland. Some believe it was made by giants as a stairway to Scotland, while scientists say it was created by lava flowing into the sea around 60 million years ago – let your kids decide!
RELATED CONTENT: How it was formed, and other fascinating Giant's Causeway facts
Hang Sơn Đoòng Cave, Vietnam
If you're looking for things to do online for bored kids, it doesn't get much more unique than Hang Sơn Đoòng, the largest cave in the world. It was first discovered by a local man in 1991 and was first explored by scientists in 2009, but it has seen few humans since then.

You can take an exciting trek through this massive cave through National Geographic's Sơn Đoòng 360 project, complete with 360-degree images and sound effects. You'll wander through giant sinkhole jungles, see the 70-metre tall Hand of Dog stalagmite, and if you zoom in you might even spot some hidden plants and animals!
Stonehenge, England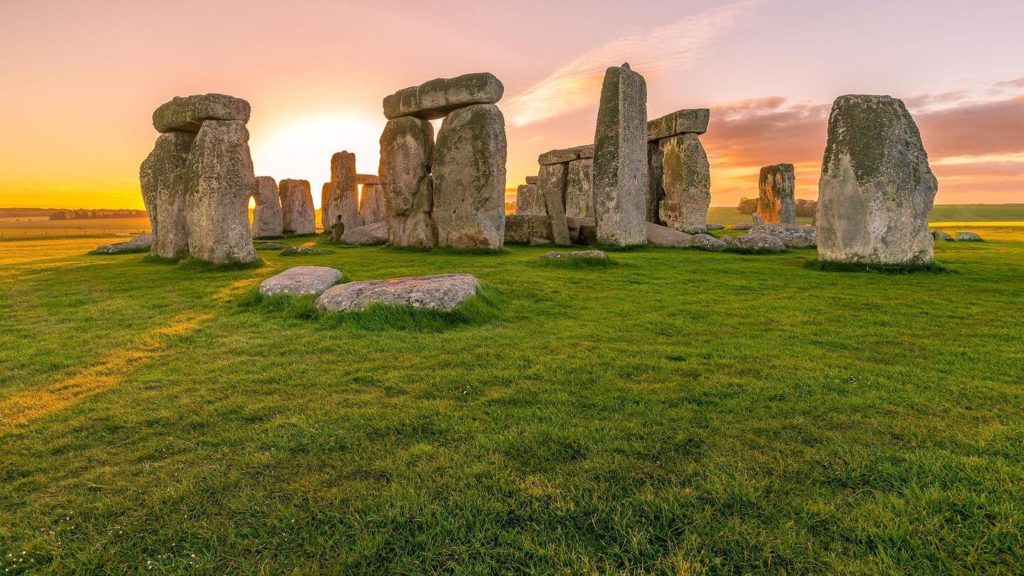 We love the UK National Trust virtual tours for kids because they take you to so many incredible places – like the iconic Stonehenge ruins. These Google Street Views give you a 360-degree look inside this baffling stone circle, and you can also take this interactive tour to learn more about the mysteries of this World Heritage Site.
RELATED CONTENT: 15 travel themed experiences you can enjoy while staying home
National Parks
Zhangjiajie National Forest Park, China
Do your kids love the 'Avatar' film? Then you have to take them on this interactive video tour of Zhangjiajie National Forest Park, China's famous national park. This beautiful place inspired the floating peaks of the Hallelujah Mountains in James Cameron's Avatar.

You'll definitely recognise the soaring columns covered in lush forest in these 360-degree bird's eye images. You can even cross the world's longest and highest glass bridge here with these 360-degree images.
Yosemite National Park, USA
It doesn't get much more thrilling than these virtual tours for kids where you can scale El Capitan with climber Lynn Hill, the first person to free climb the peak in 1993. You can also explore more of the beautiful mountains, meadows, rivers and forests with these 360-degree images.
Los Glaciares National Park, Patagonia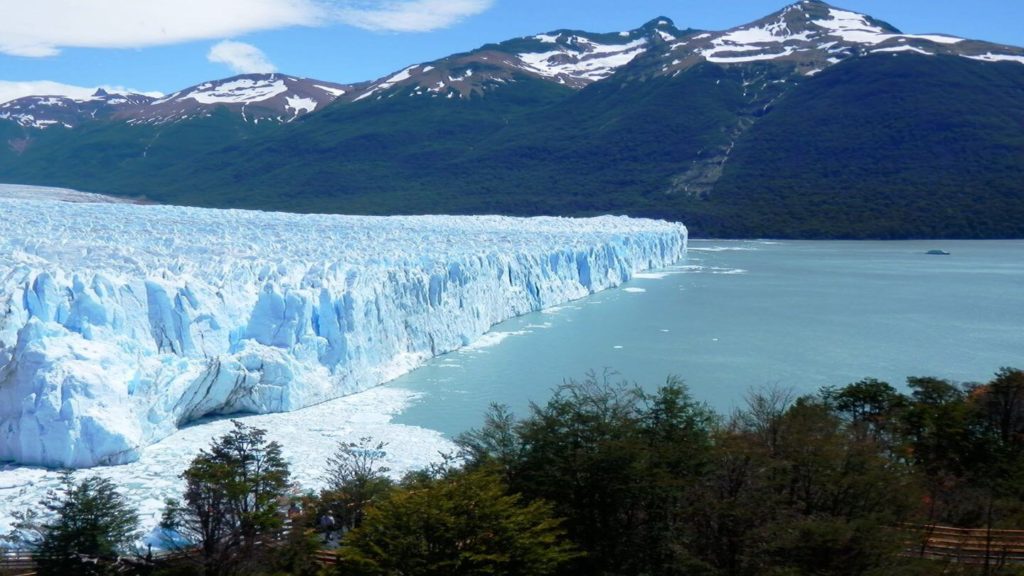 Get into the great outdoors from the comfort of your home with this immersive video of the spectacular landscapes of Patagonia, with stunning rivers, rainbows and adorable guanacos. You can also check out these interactive images on 360 cities to see the incredible Perito Moreno Glacier, a glittering blue glacier covering 250 km2!
RELATED CONTENT: These are the places our Trafalgar team are dreaming of visiting right now
Namib-Naukluft National Park, Namibia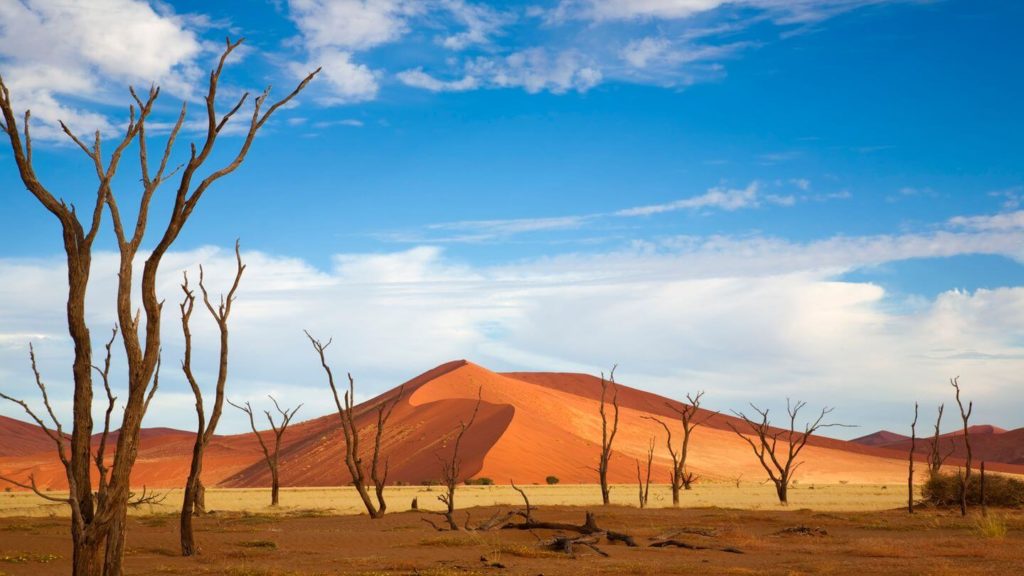 Are your kids getting itchy feet stuck at home during the lockdown? Why not take them far off the beaten track with these interactive 360-degree images of the famous Namib desert, the oldest desert in the world. You'll see the famous red dunes of the Sossusvlei, the stark white clay pans of Deadvlei, and don't forget to look up to see the starlit sky and the Milky Way.
Hawai'i Volcanoes National Park, USA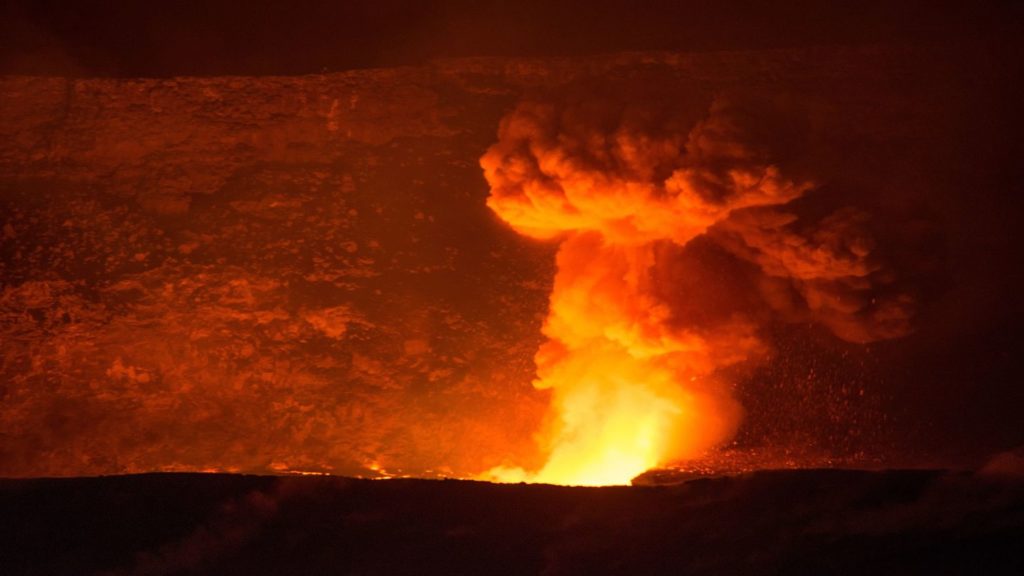 Have your kids ever wanted to see an active volcano? Now they can take the virtual field trip of their dreams with this virtual tour of Hawai'i' Volcanoes National Park. You'll fly over an active volcano, see the volcanic cliffs and catch a glimpse of the Nāhuku Lava Tube, which drains lava during a volcanic eruption.
Yellowstone National Park, USA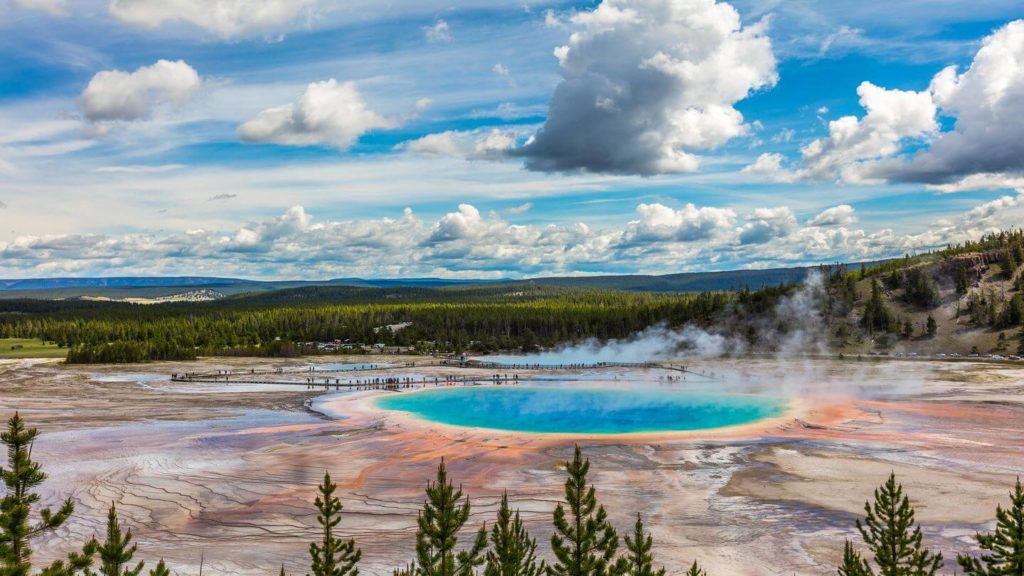 You can (virtually) stretch your legs and have some fun at Yellowstone National Park with this online tour. Time your virtual visit right and you'll get to see the spectacular eruption of the iconic Old Faithful geyser, one of the world's greatest natural wonders.
RELATED CONTENT: 17 national parks you can take virtual tours to
Zoos
San Diego Zoo
The San Diego Zoo has a whole website just for kids, and you can find everything from live cams of the animals, games, videos, animals facts and activities. Some of our favourite things are watching the baboon cam and the polar bear cam, and you can also see the tigers, giraffes and elephants, all from the comfort of home.
Smithsonian's National Zoo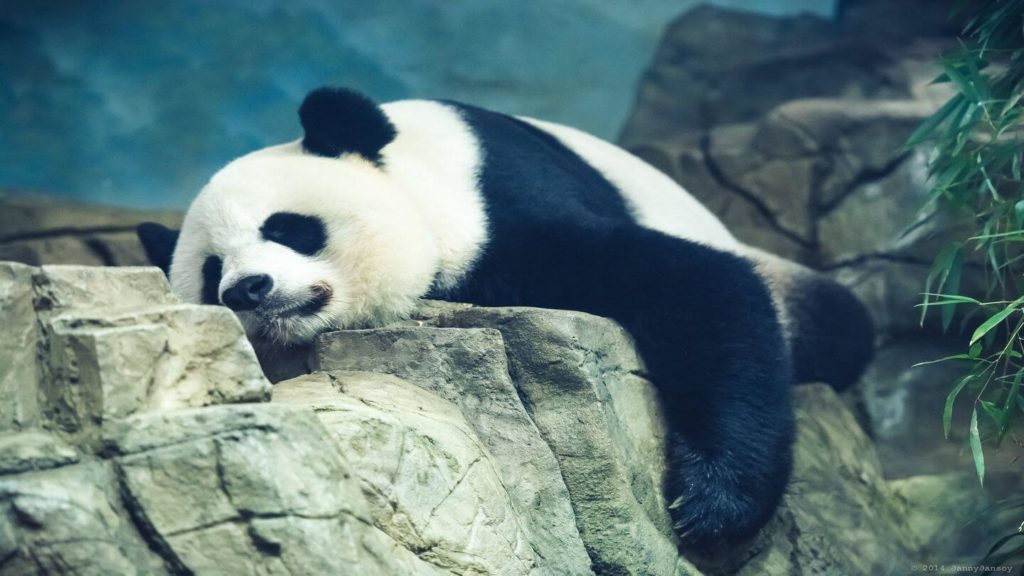 Brighten up your Mother's Day by watching the Smithsonian Zoo's two adorable giant pandas on this panda cam. They love playing in the trees, lounging in the sun and munching on bamboo!
Atlanta Zoo
The Atlanta Zoo also has a gorgeous livestream of their cute panda bears. You can learn more about the pandas and see what it's like to be a zoo keeper for a day.
Edinburgh Zoo
Can't get enough of the pandas? Edinburgh Zoo also has a panda cam, plus several other animal cams to let you get up close with the other animals like penguins, lions, tigers and koalas!
Houston Zoo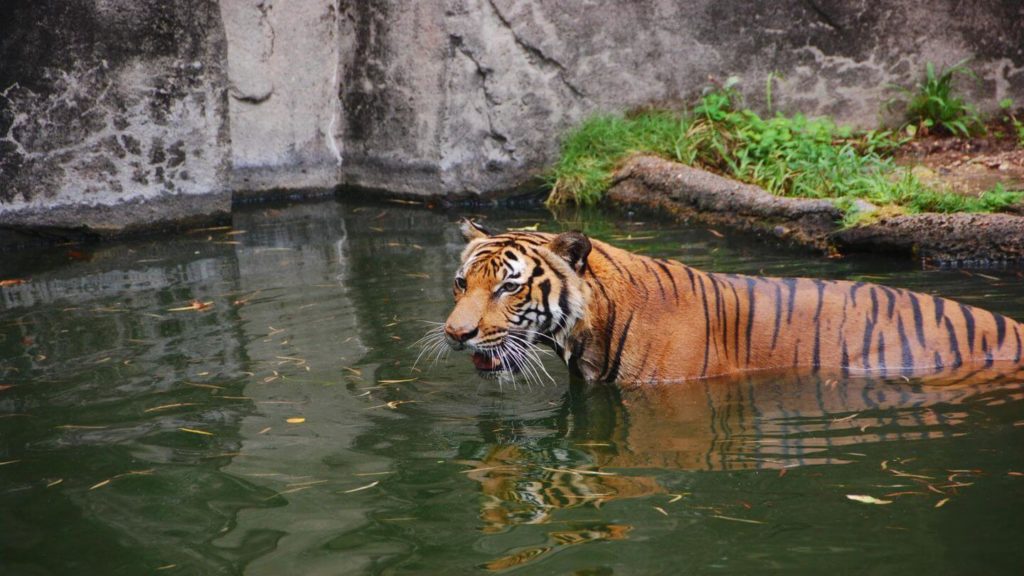 Go to the Houston Zoo's Facebook page for behind-the-scenes livestreams of the zoo. You'll get amazing views of zookeepers feeding giraffes, bathing elephants and taking the cheetahs for a walk! There's also a fantastic selection of webcams to watch animals like chimps, gorillas and rhinos.
Cincinnati Zoo
The Cincinnati Zoo also hosts daily events on their Home Safari Facebook Live events. They highlight one animal each day, with opportunities to ask questions about the animals during the live event and complete an activity at home.
RELATED CONTENT: 47 ways you can keep your love of travel alive without leaving the house
Aquariums
New England Aquarium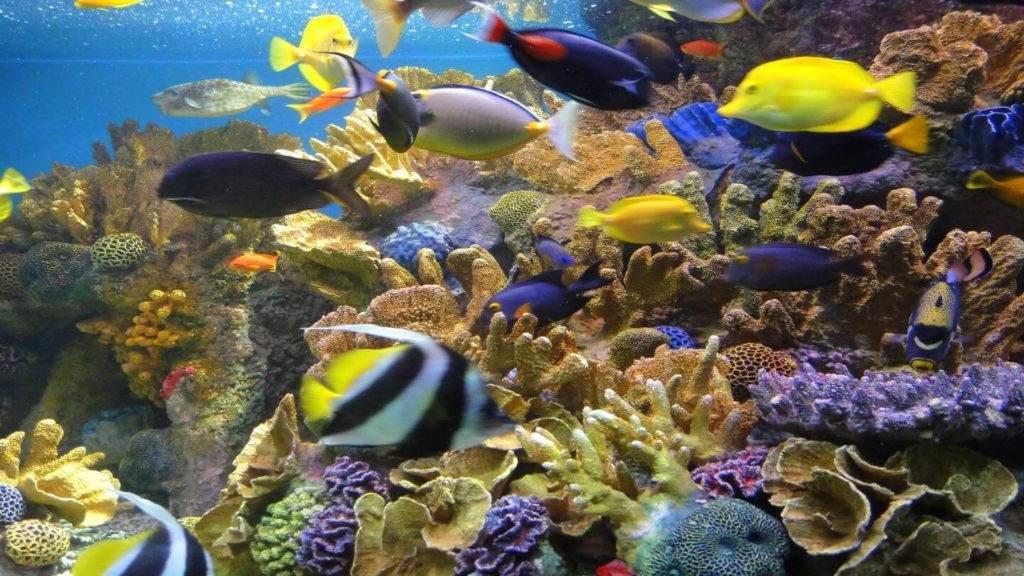 Dive underwater online at Boston's New England Aquarium with tours, behind-the-scenes access, and scheduled Facebook Live events where you can watch feedings. Your kids will love watching sharks, stingrays and Myrtle the green sea turtle, who loves eating lettuce, broccoli and Brussels sprouts for breakfast!
National Aquarium
It'll really feel like you're there when you do a walk-through tour of the National Aquarium in Baltimore. They even have activities to do at home for an extra dose of interactivity. They've also got live animal cams including one of the blacktip sharks!
Monterey Bay Aquarium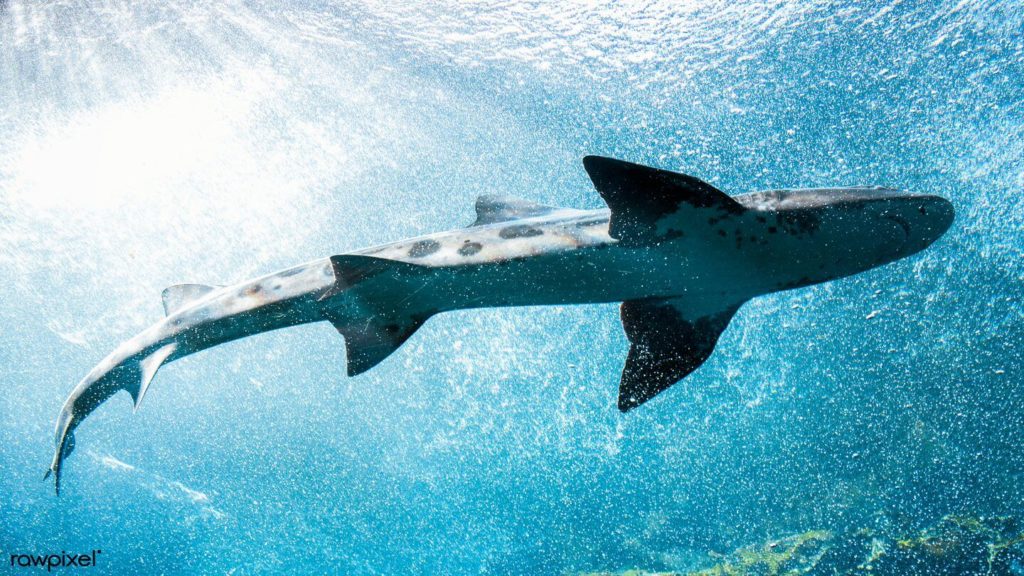 You and your family can choose a different live cam every day of the week at the Monterey Bay Aquarium. There are 10 live cams showing everything from playful penguins to bobbing jellyfish to sea mammals in the bay.
Georgia Aquarium
Go on a virtual adventure around the Indo-Pacific Barrier Reef with the Georgia Aquarium's live cams. They list a bunch of fish and coral below the live cam and it's a lot of fun to try and find each one on the list. See if you can spot the puffins, piranhas and beluga whales!
Disneyland parks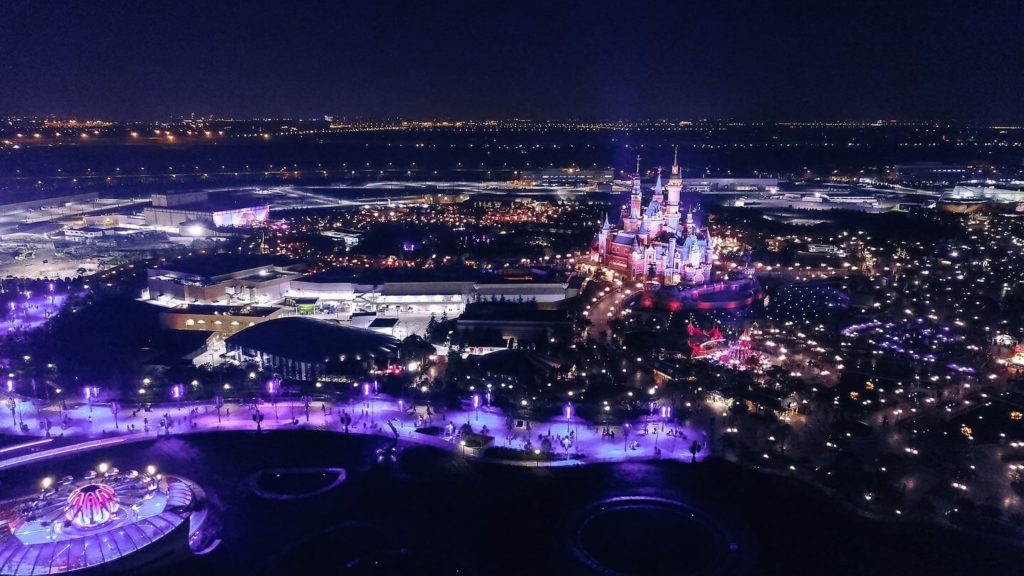 Did you know you can explore the happiest place on earth from your home? These Google Street Views of the Disneyland Resort in California have got to be one of the dreamiest virtual tours for kids. So far we've spotted Goofy and your kids will love searching for their favourite characters like Pluto and Donald!

Disney also launched a series of 360-degree panoramas featuring Disneyland Resort and Walt Disney World Resort. It's a great way to get inspired for your next trip once it's safe to travel again.
Space
Sights from space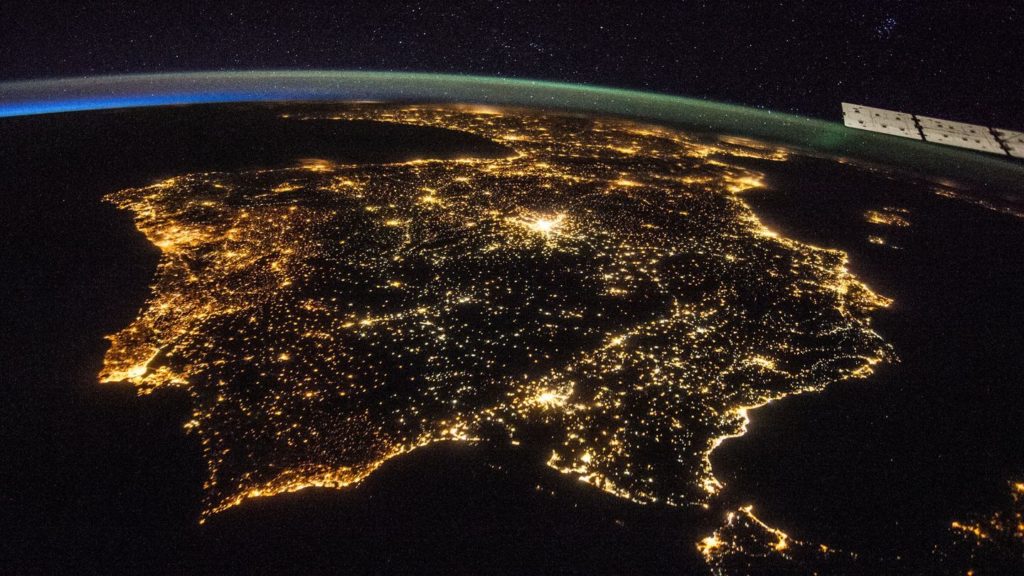 Feeling cooped up? Head to NASA to check out some of the biggest sights on earth that can be seen from space. The astronauts orbiting the earth in the space stations have taken some amazing shots of all kinds of places from Mount Everest to the Great Pyramids of Giza.
RELATED CONTENT: 11 incredible sights on Earth that can be seen from Space
Access Mars
If the world is feeling a little small right now, you can leave the planet and head to Mars instead! This cool WebVR project lets you explore the red surface of Mars on the Curiosity Rover.
Langley Research Centre
Have your kids ever wanted to know what goes on behind the scenes at NASA? Now they can, with these incredible virtual tours of the Langley Research Centre, the leading research centre of NASA.
What are your favourite virtual tours for kids? Let us know your top things to do online for bored kids in the comments below!