Lonely Planet has revealed their Best in Travel for 2020, including the top ten countries for the year ahead. Bhutan has topped the list for 2020, thanks to its outstanding sustainable tourism policy. We look at why you should visit Bhutan and the rest of the top ten countries in 2020.
1. Bhutan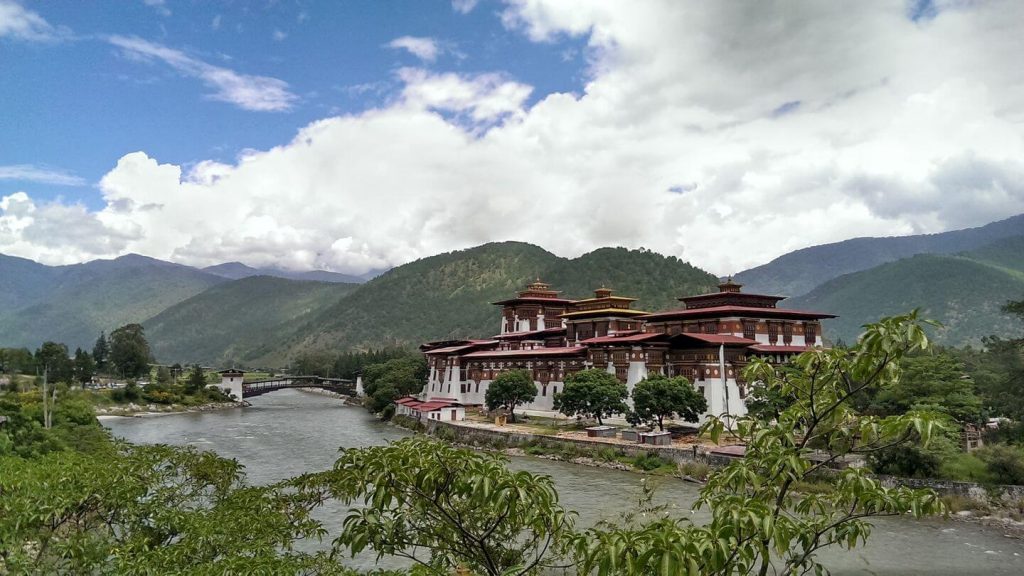 As the last great Himalayan kingdom, Bhutan is a real-life Shangri-La. It's like nowhere else on earth, full of magical monasteries, Buddhist art and mystical mountains.

They're also leading the pack in sustainable tourism. Bhutan is the world's only carbon-negative country and by law, at least 60% of the country must remain forested for all future generations (they're currently at 70%). Bhutan is also on track to become the world's first fully organic country by 2020. And it's likely to stay that way, as the country attracts low volume, high-value tourists.

When you visit Bhutan, foreign visitors must pay a minimum of US$250 per day, which limits mass tourism. The fee is inclusive of all accommodation, transport, food, and an official guide on your Bhutan vacation. We think it's a great deal to visit this enchanting land.

The best month to visit Bhutan for trekking is October, when skies are clear and the Himalayan peaks are most visible. Spring (March to May) is also a fantastic time to visit Bhutan when the valleys light up with blooming flowers.

RELATED CONTENT: 2020 travel tips
2. England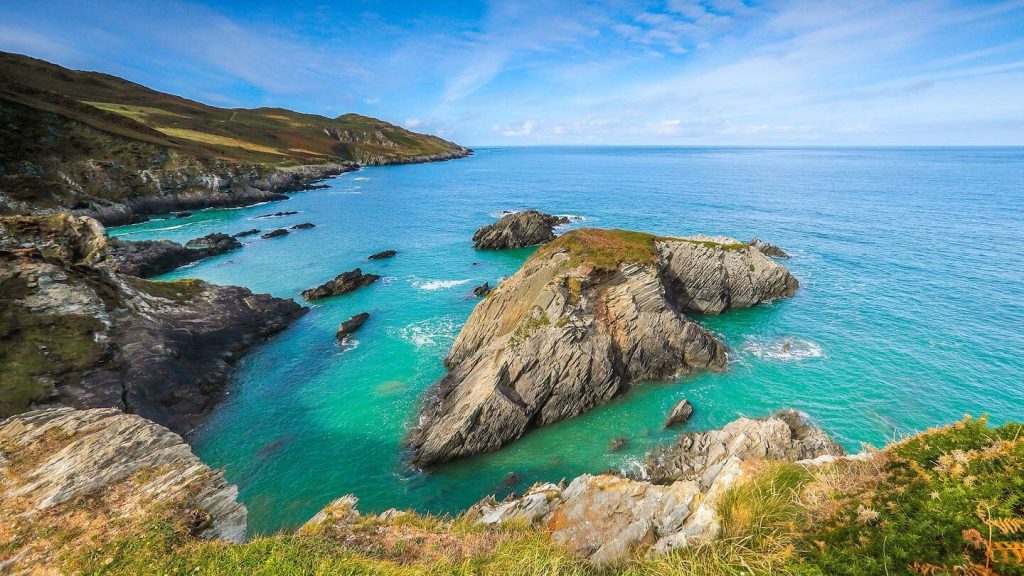 England's coastline is one of its most ravishing features, and it's getting a facelift. Travellers will have access to the country's entire coastline for the first time once the country completes the England Coast Path. The path will stretch for nearly 5,000 kilometres and will be the longest continuous trail of its kind on earth.

New sections of the England Coast Path will continue to open in 2020, offering access to spectacular cliffs and golden sandy beaches. Dig your toes in the sand, go dolphin-spotting from the clifftops, or stop for a hearty meal of fish and chips.

GET INSPIRED: Britain and Ireland Panorama
3. North Macedonia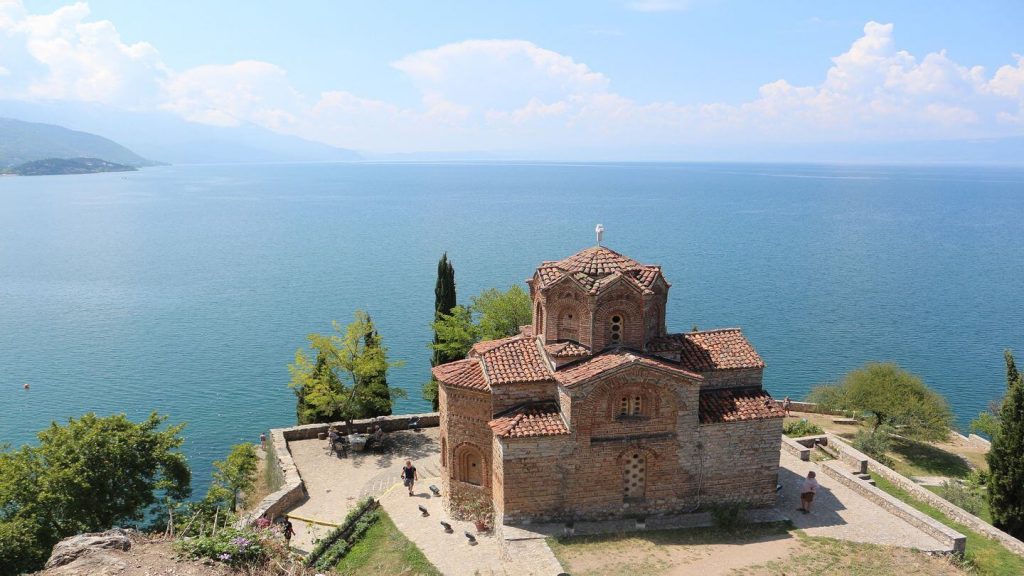 North Macedonia is having a moment. New flight routes are opening to some of the country's most incredible destinations, including UNESCO-listed Lake Ohrid and the High Scardus Trail, a 495km trek along the region's most impressive peaks.

You can explore the country's history in Skopje's Old Town or get off the beaten track in Pelister and Galičica. Nature lovers will adore North Macedonia's natural beauty, with peaceful walking trails, glittering lakes and protected national parks.

GET INSPIRED: Balkan Adventure
4. Aruba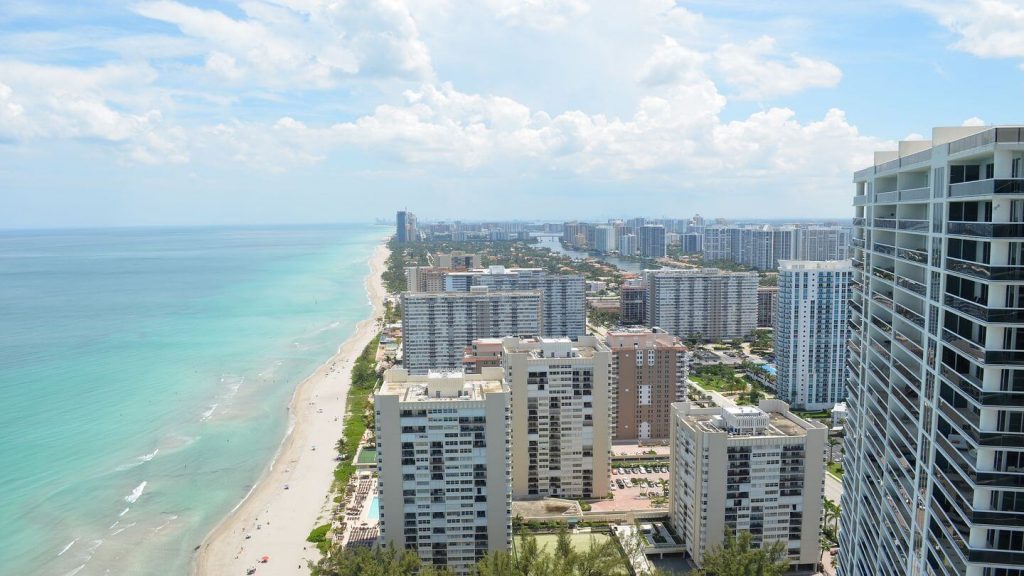 Already renowned for its crystal-clear waters and powdery white beaches, Aruba is also emerging as an artistic hub. You'll find regular pop-up carnivals and local and international artists painted on the walls of San Nicolas in Aruba's south.

The country is leading the region in sustainability solutions and has offered to be a testing hub for other countries' renewable energy initiatives. Aruba is also on track to ban all reef-destroying sunscreens and single-use plastics by 2020.
5. eSwatini (Swaziland)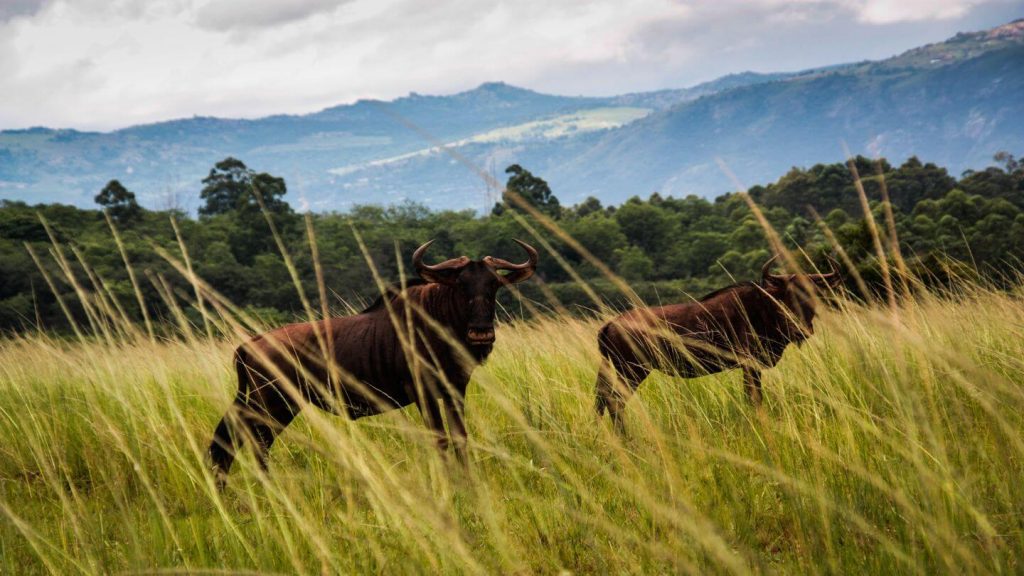 The Kingdom of eSwatini is coming up fast. It's recently undergone a name change (formerly known as Swaziland) and has a new international airport and improved road infrastructure.

This tiny country sits within southern Africa and is brimming with spectacular landscapes, incredible wildlife, lively culture and thrilling adventure. You'll find scenic walking trails and rolling mountains throughout the country, and you can trek, zipline and raft your way through protected parks and reserves.

GET INSPIRED: Best of South Africa
6. Costa Rica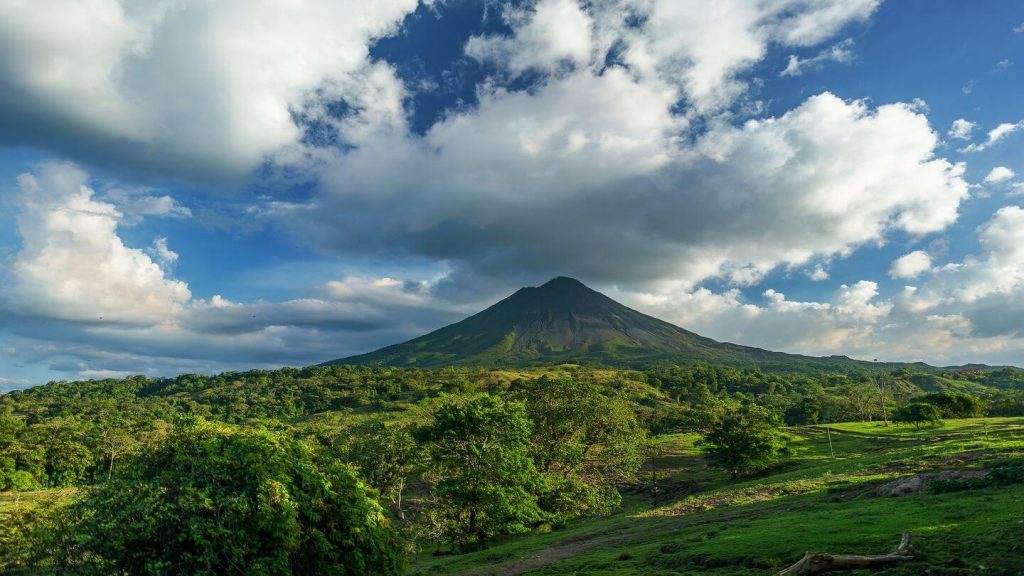 A pioneer in sustainable tourism, Costa Rica is a glorious corner of the planet. It's one of the world's most biodiverse country with half a million species. Over a quarter of its lands are protected areas.

Costa Rica is set to become one of the first carbon-neutral countries in 2020 and over 90% of the country's energy is currently created by renewable sources. There's even research to show that Costa Ricans have one of the healthiest and longest life spans in the world, thanks to their pura vida approach to life.

Wildlife lovers can spot sleepy sloths, sea turtles and toucans, whilst thrill-seekers can zipline down volcanoes. Those looking for something more relaxing can head to beachside yoga and spa retreats.

GET INSPIRED: Costa Rica Eco Adventure
7. The Netherlands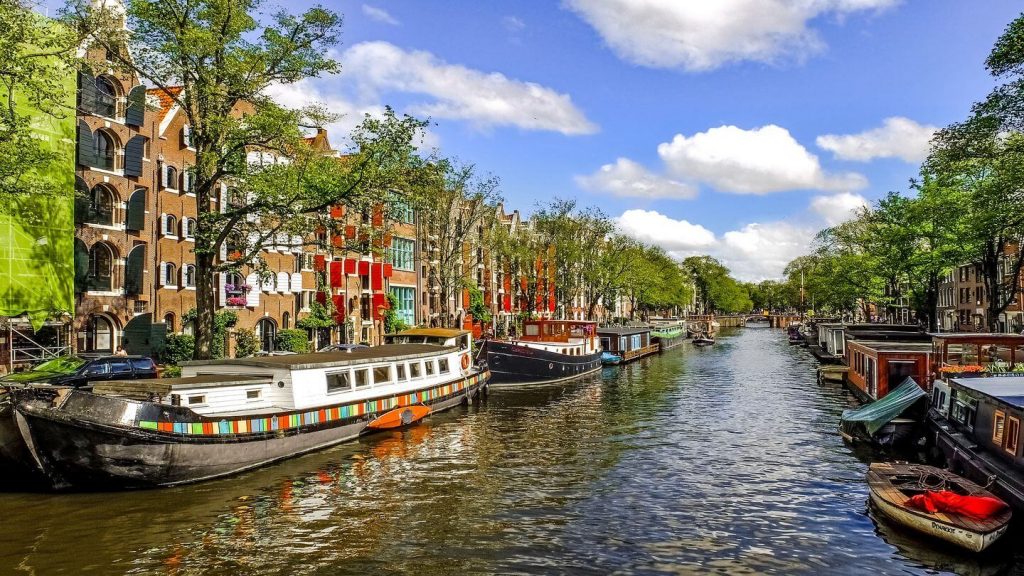 If the Netherlands isn't already on your European bucket list, it should be in 2020. This year marks 75 years since the end of WWII and the country is ready to celebrate.

You can easily navigate the country from gorgeous Amsterdam to lively Rotterdam, with the superb train network and over 35,000km of cycling paths. Whether you're celebrating King's Day or heading to the Eurovision Song Contest, the Netherlands is sure to serve up a lot of fun in 2020.

GET INSPIRED: Best of Holland
8. Liberia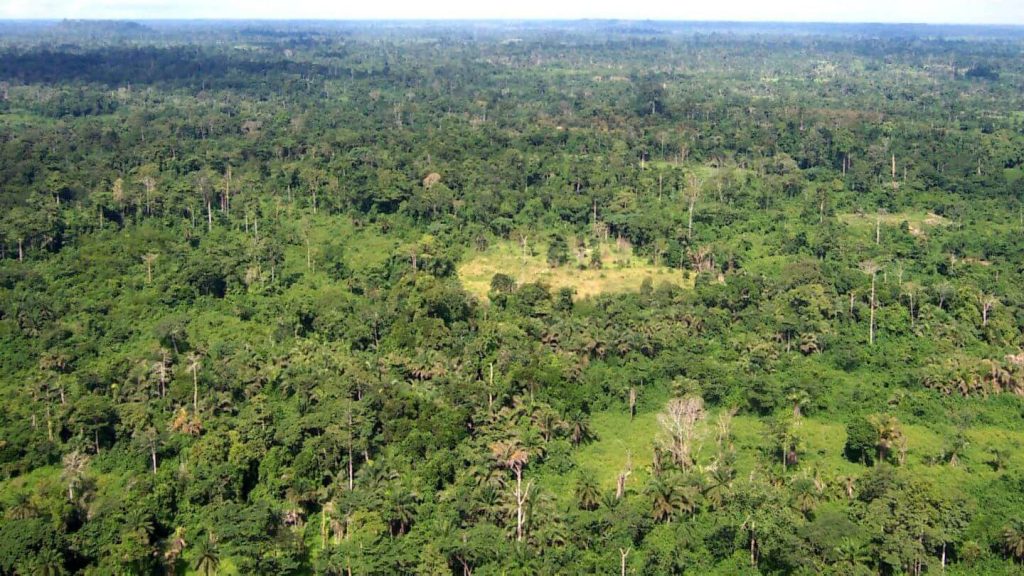 Liberia is one of the most underrated destinations on this list. Located in West Africa, Liberia is lined with palm-fringed beaches, excellent surf spots, and Sapo National Park, the second-largest primary rainforest in West Africa.

Those who venture into Sapo can encounter some of the world's most wonderful wildlife including forest elephants, chimpanzees and pygmy hippos which stand the size of a Shetland pony. The country has made a deal with Norway to stop all deforestation by 2020, meaning they will protect this natural wonder for years to come.
9. Morocco
Stretching from the Mediterranean Sea to the Sahara Desert, Morocco is one of North Africa's most enticing countries. The country is filled with ancient medinas, lively bazaars and centuries-old attractions in cities like Fez, Rabat and Essaouira. And with the recent unveiling of Africa's first high-speed train, you'll be able to whizz between the cities within hours.

Morocco will be celebrated for its rich cultural history in 2020, with Marrakesh crowned as Africa's first Capital of Culture. Beyond the cities, you'll find Berber mountain villages and the route of a thousand kasbahs leading into the stunning Atlas Mountains.

GET INSPIRED: Best of Morocco
10. Uruguay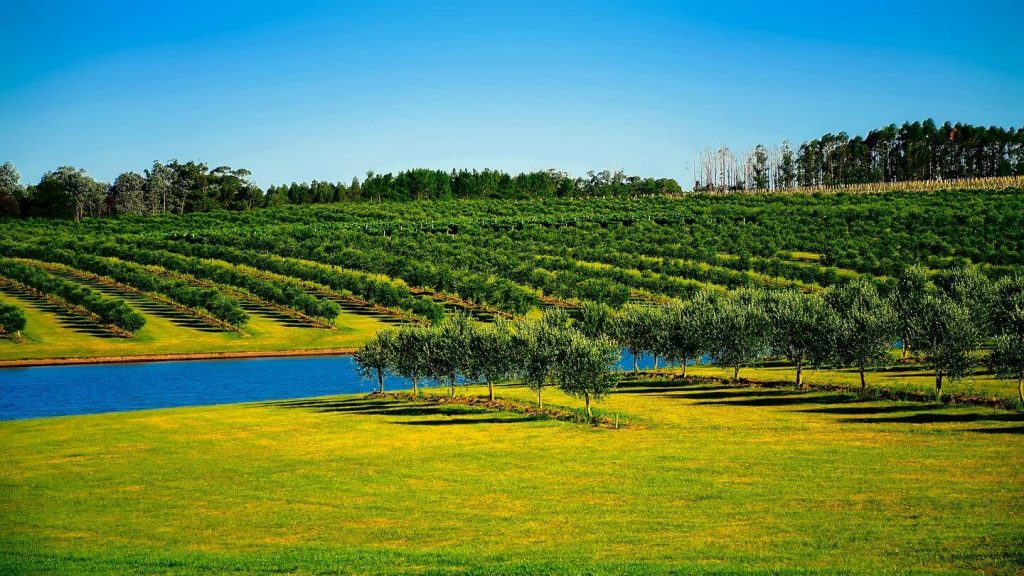 Travellers often overlook Uruguay in favour of Brazil and Argentina, but the country holds its own against its bigger neighbours. You'll find a white-sand Atlantic coastline, rolling green hills and simmering hot springs up the Río Uruguay. You'll also find a thriving wine industry and the lively capital of Montevideo.

Uruguayans are known to be laidback people and the social agenda has reflected this in recent years. There have been several progressive changes, such as sustainable tourism initiatives and marijuana legalisation. The country also has some of the most liberal LGBTQ+ rights in the world, including legal same-sex marriage.
Will you visit Bhutan in 2020, or any others that made the top 10? Tell us which country you're visiting next year in the comments below…