While you may be able to walk across Monaco in less than an hour, there's no shortage of fast cars, super yachts and culinary treats to appeal to discerning and diverse appetites. But choosing where to eat in Monaco can be surprisingly tricky. To help you, we've created this Monaco food guide, featuring our favourite local eateries paired with the best soul-stirring ocean views.
RELATED CONTENT: Monaco isn't the only place to travel to like a celebrity
Coya Monte Carlo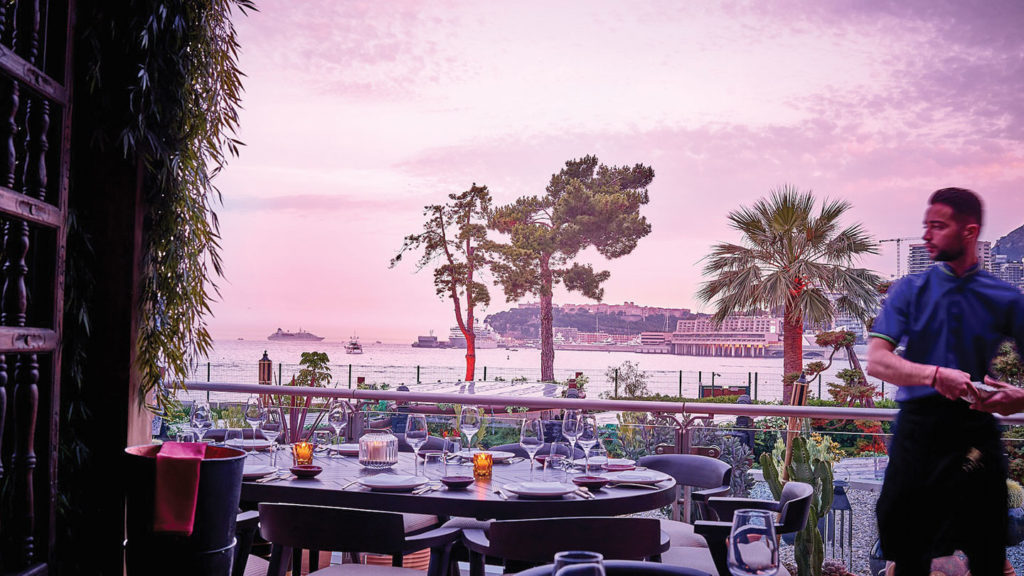 Sweeping Mediterranean views meets a taste of Latin America at Coya Monte Carlo, where your taste buds will be whisked away to the beating heart of Peru. Inside the restaurant, tasteful greenery, cacti and colourful Peruvian textiles adorn the walls, whilst outside of the terrace, views of the deep blue sea and Port of Monaco are the perfect sundowner accompaniment.
The flavours here celebrate Peruvian and Latin American fusion food, brought together by Chef Fabrizzio Fossati and his team. Sample the signature cocktails, feast on ceviche, Peruvian sashimi or Chilean sea bass, then enjoy a nightcap at the Pisco Bar and Lounge.
Blue Bay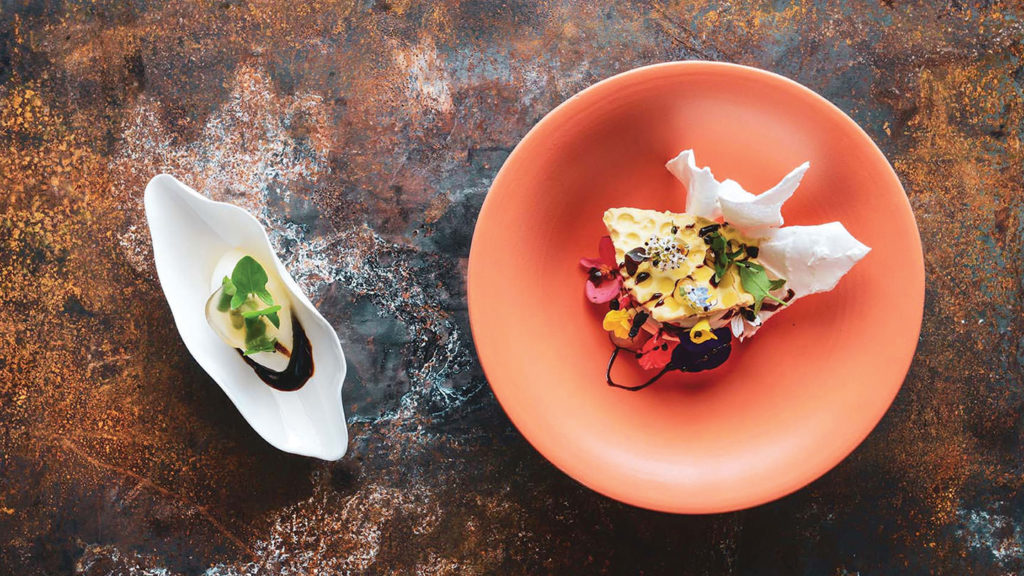 Check into the Monte-Carlo Hotel restaurant for a superb meal. Embark on a culinary adventure at the on-site Blue Bay Restaurant, whose Head Chef, Marcel Ravin, was awarded a Michelin star for his unique fusion of Mediterranean and Caribbean flavours.
Take a seat indoors to watch the performance of the kitchen masters at work, or enjoy your food on the terrace whilst watching super yachts drift by.
RELATED CONTENT: France – a timeless destination that never goes out of style
Elsa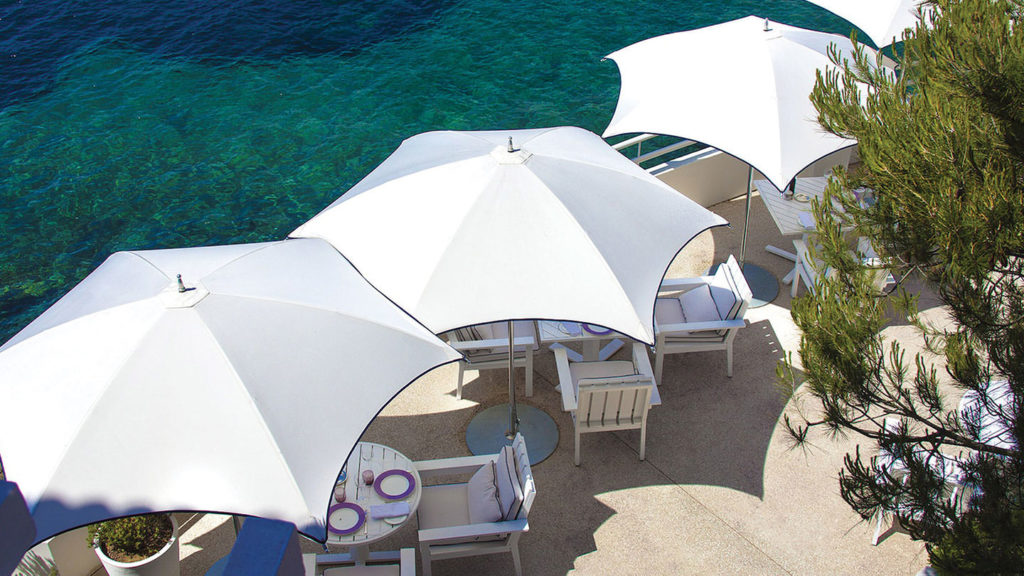 Beachfront-based Elsa is as close to "barefoot dining" as possible for Monaco's well-heeled super-sophisticated residents. While shoes and trés chic clothing are still very much required, the eatery is a slightly less-frills affair than some of its Monte-Carlo counterparts.
It was the first fully organic restaurant to receive a Michelin Star. All ingredients are fresh, local and organic, whilst flavours pay tribute to Mediterranean and fuse gourmet cuisine, enhanced with a modern flourish.
The restaurant is open for breakfast, lunch and dinner, but we like it for a long and leisurely lunch sheltered under the sun-warmed umbrellas.
Le Vistamar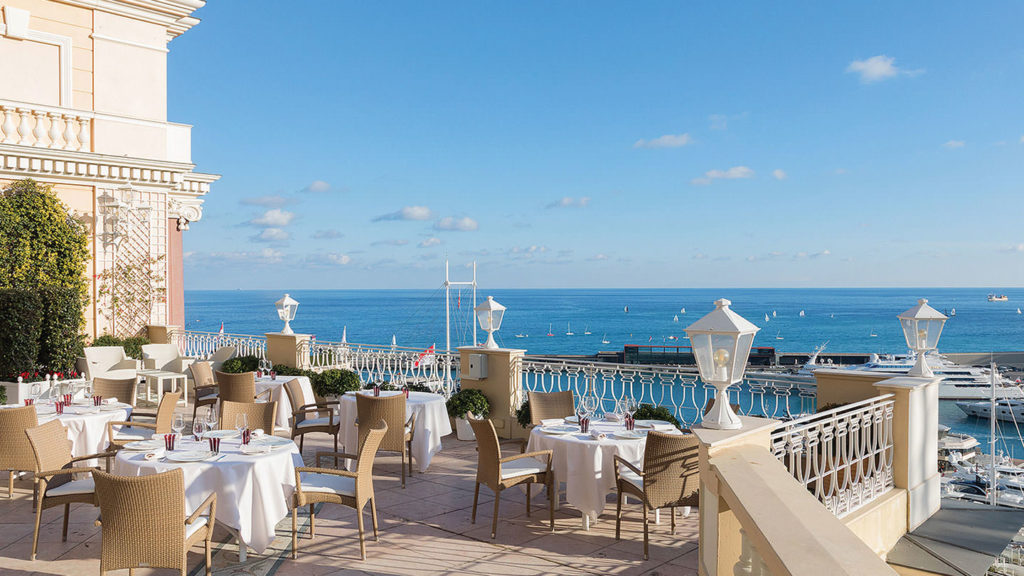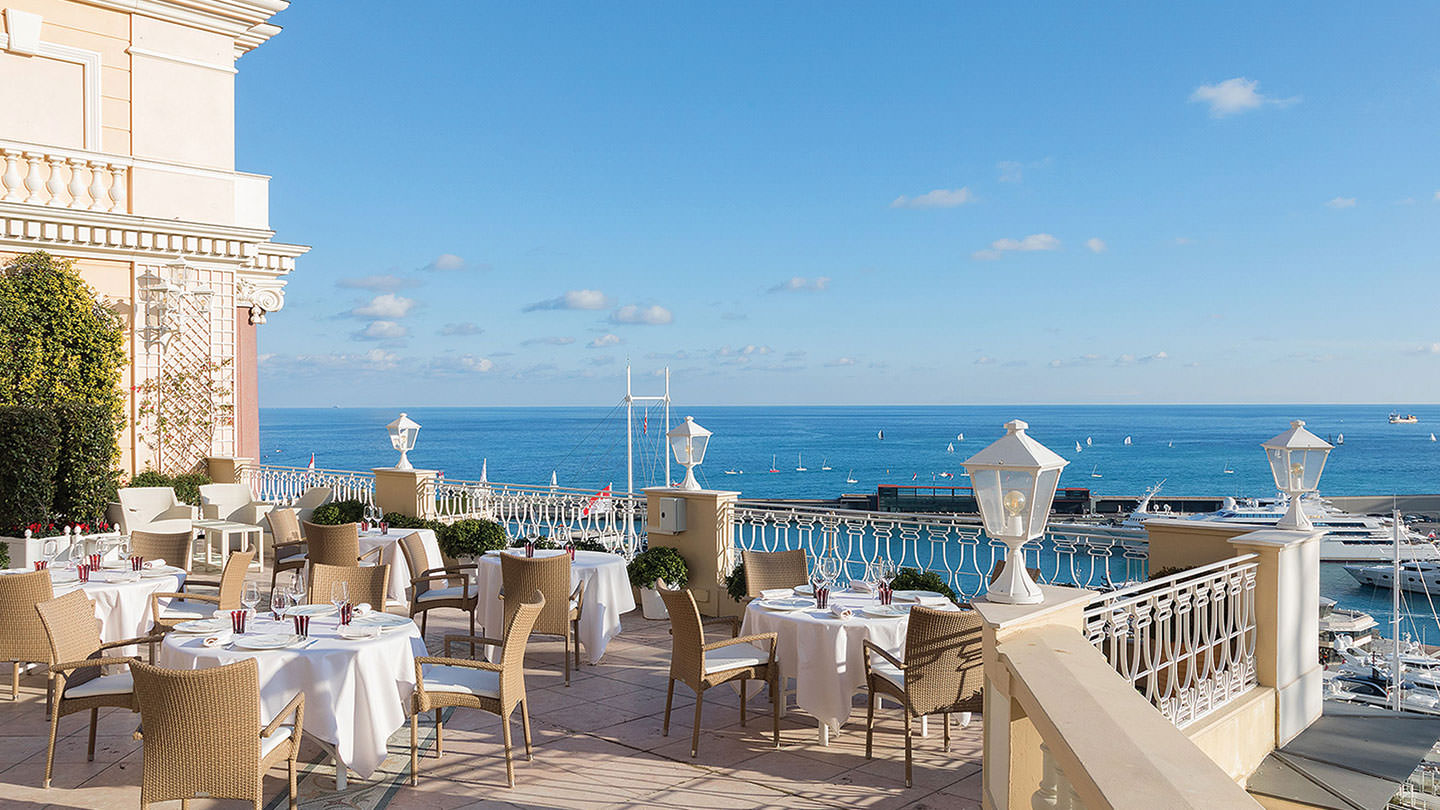 Located at the Hôtel Hermitage Monte-Carlo, Le Vistamar offers a long sunny terrace with some of the finest views of the Rock of Monaco. Renowned for their sharing plates and slightly more moderate prices (this is still Monaco, after all), a meal at Le Vistamar could have you tucking into fresh-from-the-ocean Mediterranean sole, or perfectly grilled Chateaubriand steak. All ingredients and produce are sourced locally from Riviera farmers and suppliers.
GET INSPIRED: Mediterranean Highlights trip with Trafalgar
La Marée
Feast on the delights of the sea at La Marée, where the stunning ocean views are only rivalled by the fresh catch of the day.
La Marée isn't your usual fish and chips eatery. Located at the Hotel Port-Plage, this delightful spot specialises in refined seafood, oysters and caviar. Here you can nibble on red mullet, sea bass, monkfish or plump oysters, accompanied by obligatory flutes of champagne. When in Monaco, do as the locals do, after all.
Have you got any recommendations for where to eat in Monaco? Share your Monaco food guide recommendations in the comments below.