Gooey honey-drizzled desserts, savoury snacks with a tangy twist, fresh ingredients prepared with love, Greek flavours were clearly created by the gods themselves. So, when planning your next holiday in Greece, let your taste buds lead the way. To help ensure you don't miss a single tasty treat, we've put together a Greek gastronomy guide with some tasty local delicacies that you won't want to miss out on during your next Grecian getaway.
1. Dolmades
Chances are if you've been to a Greek restaurant, you've tried dolmades. But, there's nothing like tasting them when they're freshly made and accompanied by a flavourful locally made ouzo. A medley of seasonings come together to make the stuffing of these bite-sized appetizers. Rice cooked with onions, garlic, mint, dill and coriander is rolled in tangy lemon-soaked grape leaves for a flavour explosion that is so delicious, it's downright addictive.
2. Greek Salad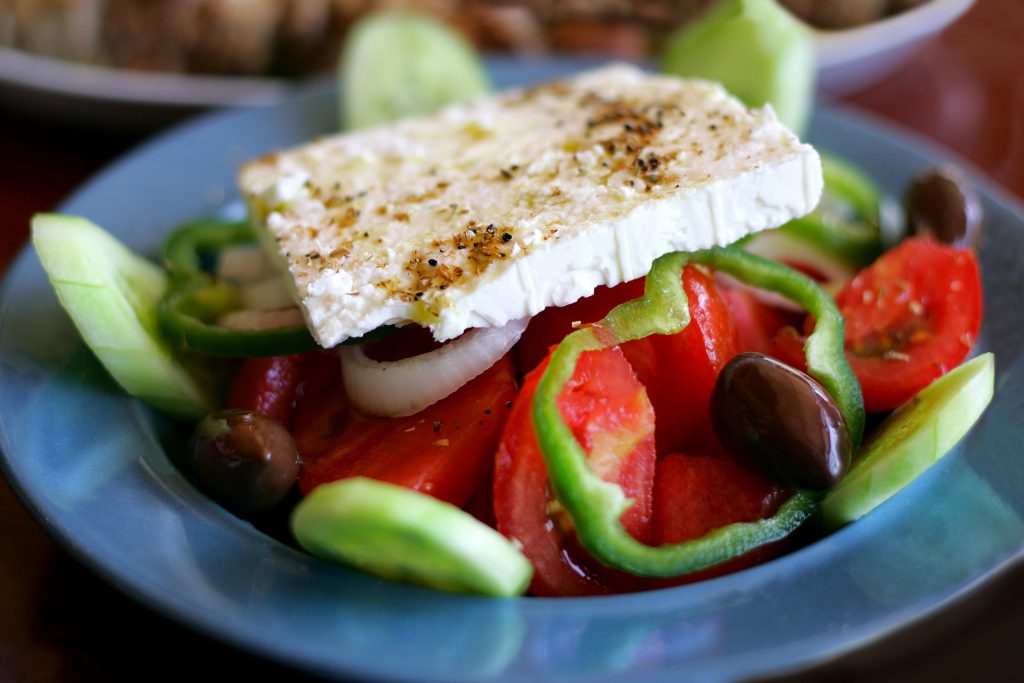 You might think you know Greek Salad, but once you try authentic horiatiki with fresh local feta, vine-ripened tomatoes and a peppery olive oil, you'll realize that you've been eating imposters. This is the real deal. You won't miss the lettuce at all when your teeth sink into the first forkful with a satisfying crunch. And the fresh local ingredients really take this dish over the top to be one of our favourites.
3. Pastitsio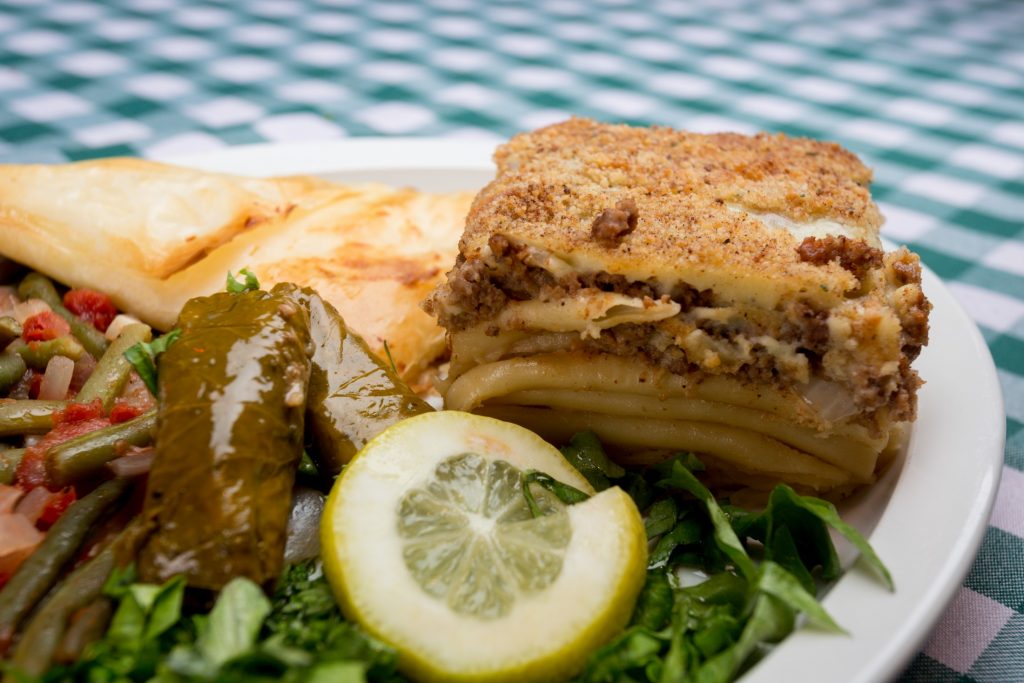 You might not travel to Greece thinking about pasta, but you'll leave with nothing but pasta on the brain. Pastitsio is Greece's version of lasagne, with layers of seasoned minced beef, feta crumbles and bucatini (cylinder-shaped pasta) covered with a decadent bechamel sauce and topped with cheese. It might resemble the Italian favourite, but the thyme and cinnamon infuse this dish with distinctly Greek flavours for an experience that will have you saying "Opa!"
4. Baklava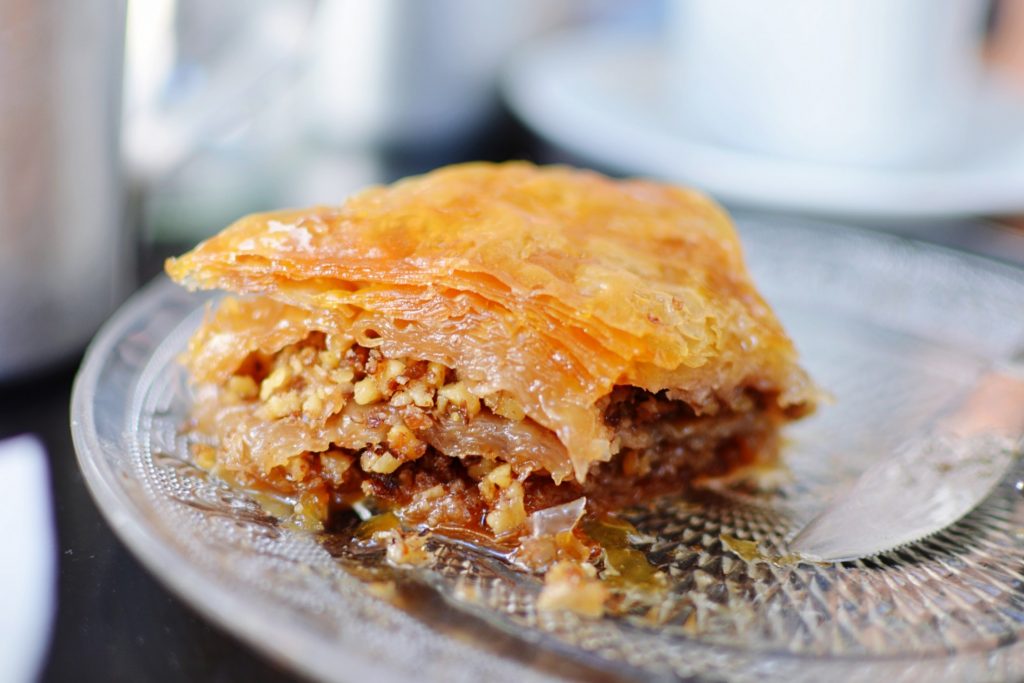 The savoury dishes will have you begging for more, but Greek desserts might actually put a tear in your eye. Yes, they are that good! The classic pastry baklava is so sweet it should be a sin, but this flaky treat is nothing short of divine. Paper thin layers of filo dough and chopped nuts are smothered in golden sticky honey to create this incredible dessert. We dare you to try and eat just one piece.
5. Gyros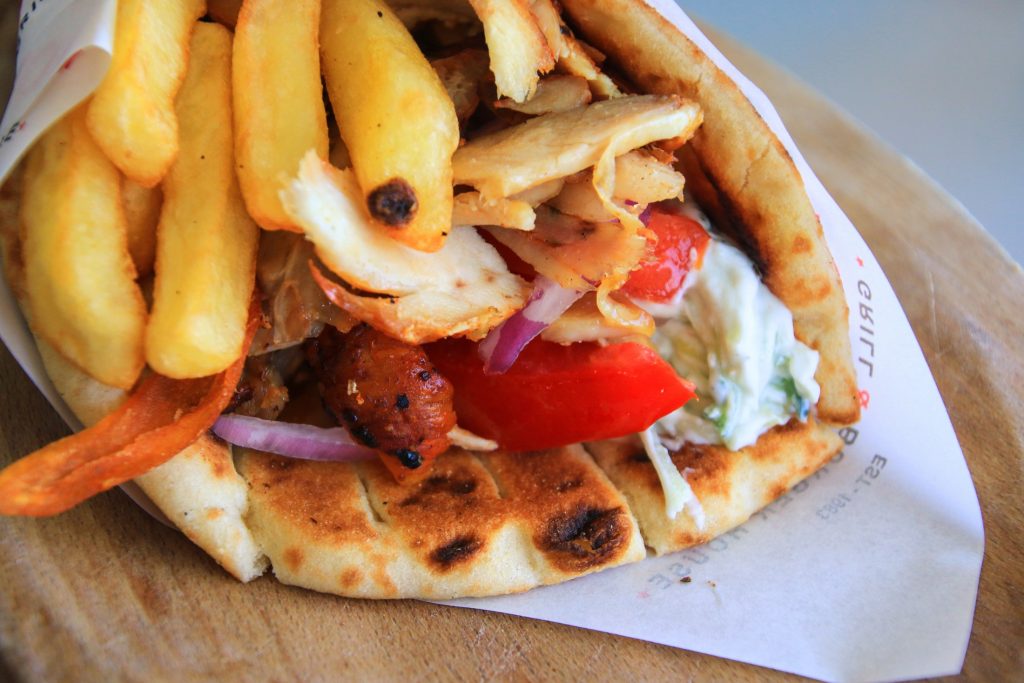 Again, you might be thinking, "I've can get gyros at the Greek place up the street, what's the big deal?" In the US, gyros are typically made with seasoned lamb meat, so some travellers are surprised to find marinated pork in their pita when travelling in Greece. And to make it the perfect all-in-one meal, you'll find the fries inside the sandwich. This is street food at its finest; everything you need in one convenient (and delicious) package.
6. Moussaka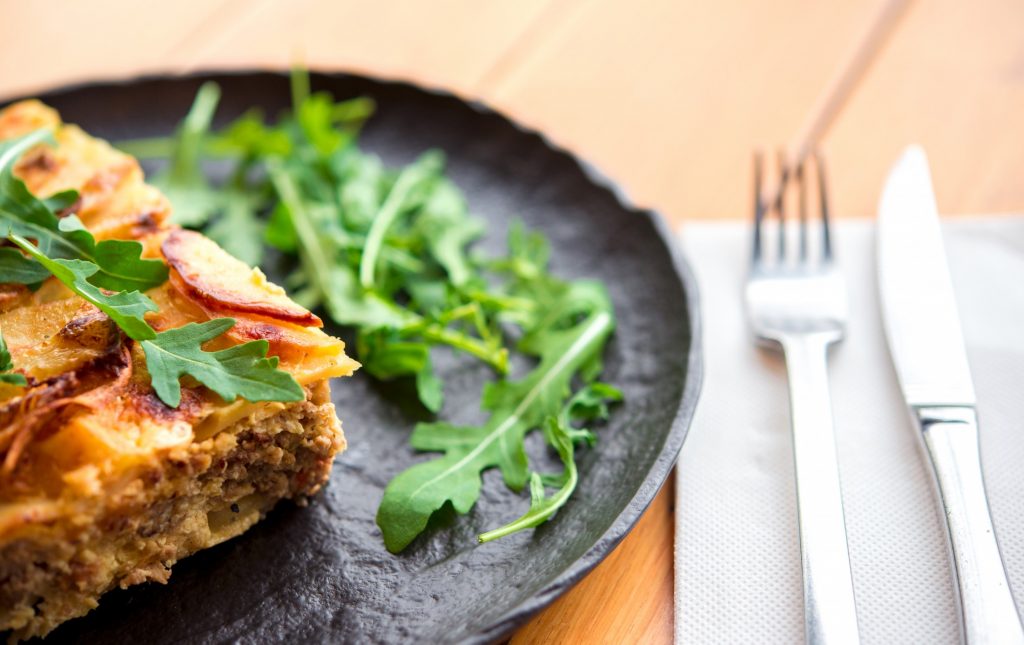 Another Greek take on lasagne, hold the noodles. This layered savoury dish consists of perfectly seasoned minced beef or lamb covered with a layer of thinly sliced eggplant (and not uncommonly potatoes) and topped with a creamy bechamel sauce. This is then baked in the oven for about an hour until a golden bubbling brown. This is a staple of local Greek food, and you'll find it on the menu of any tavern you step into.
7. Melomakarona
Nothing says Christmas like melomakarona. Well, at least not in Greece. These sweet and festive cookies are the quintessential Christmas cookie for celebrations with Greeks at home and abroad. Soaked in honey and sprinkled with walnuts, those tell-tale Greek flavours are so yummy it will make you wish the holidays were celebrated 12 months a year.
8. Kolokithokeftedes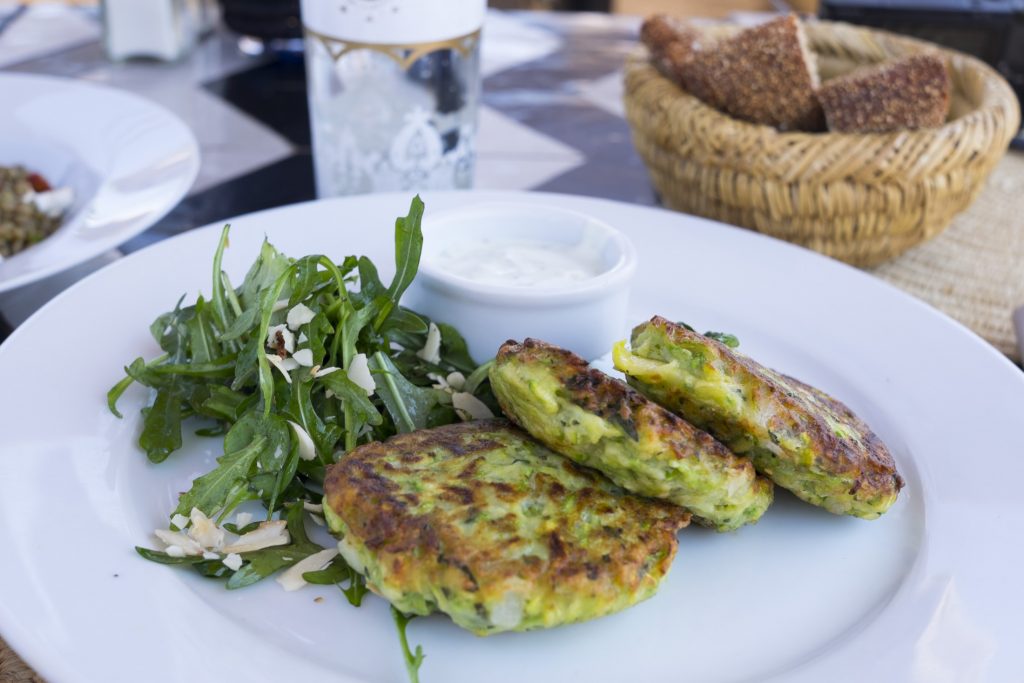 Originating on the island of Crete, now found across the country, Kolokithokeftedes are as delicious a mouthful to enjoy as they are a tongue-twisting mouthful to say. Crunchy on the outside and soft and creamy on the inside, these zucchini fritters are filled with Greek flavours like mint and dill to balance out the salty feta cheese oozing in the middle.
9. Ellinikos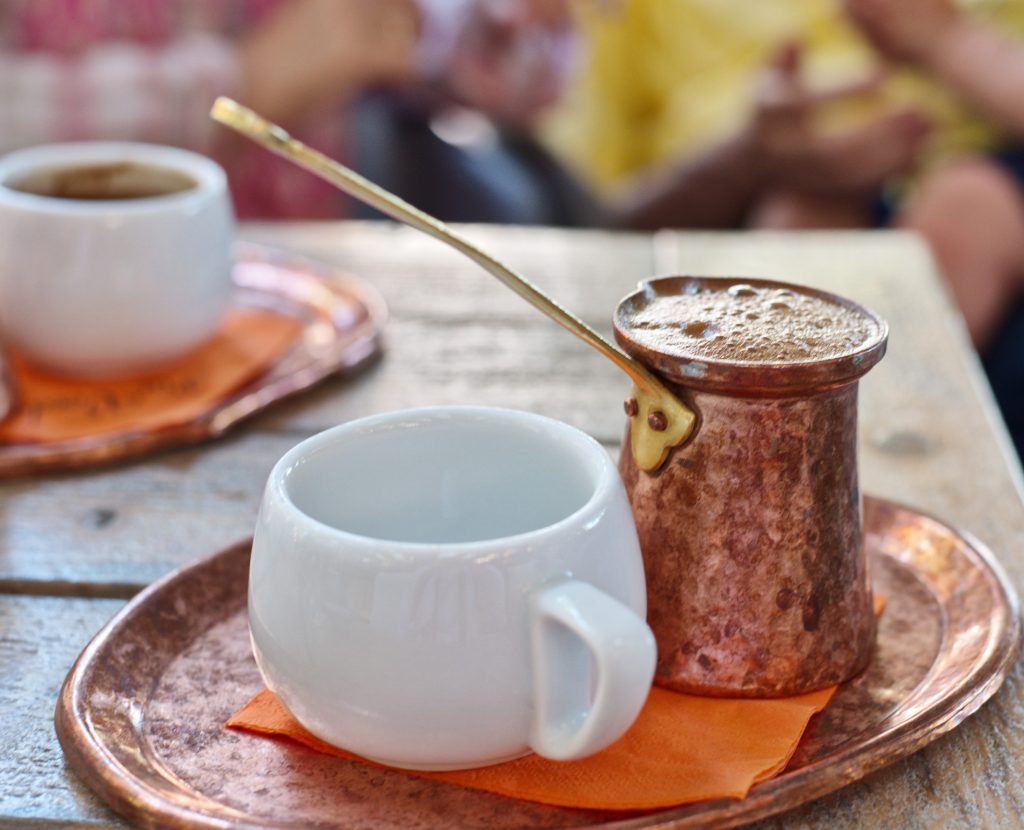 This is how most people in Greece still prefer to get their daily coffee fix. Ellinikos packs quite a punch and is full-bodied and full of flavour. There are three main kinds that can be found across the country — Vari Glyko which is strong and sweet, Metrios which is slightly less sweet and Sketos which is without any sugar at all – and each person has their preference. Which one would you choose for your morning pick-me-up?
If you haven't already guessed, the secret to local Greek food is fresh ingredients prepared with lots of love (and mint, nuts and honey!). And if your mouth is watering after reading our Greek gastronomy guide, indulge your palate in these delicious local dishes and more on one of our hand-crafted Greek holidays.