For centuries, explorers have searched far and wide for the fabled fountain of youth. But, it turns out that the key to a long healthy life might be just a holiday away. It's a well-known fact that the Mediterranean Diet is great for your brain and heart, but the researchers at Harvard University found that this food regime can also add years to your life. 
While there is no official definition of what makes up this diet, the main elements include a low intake of red meats and dairy products and a high intake of vegetables, fruits, legumes, nuts, beans, cereals, grains and fish. But if there was one component most linked to the myriad of health benefits practitioners experience, it would have to be the golden nectar of the gods, olive oil.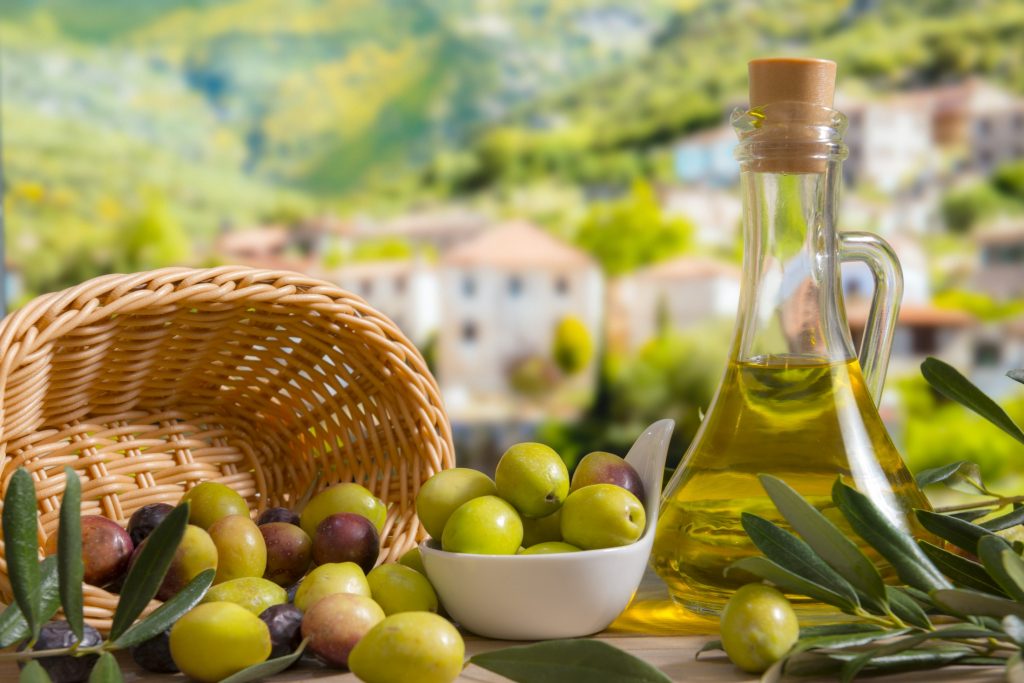 Olive oil is the heart-healthy fat that seems to have endless benefits and uses. A diet rich in olive oil is said to reduce the risk of heart disease, stroke and diabetes, prevent dementia in elderly people, prevent bone loss associated with aging and even fight certain forms of cancer. It is also said to have antibacterial, antiviral and antimicrobial effects. Best of all, it tastes great too. 
While it's easy to incorporate these eating habits at home, what better way to get properly acquainted with the Mediterranean Diet than with a trip to its source. Trafalgar invites you to feast on the freshest local ingredients and sample some of the world's finest extra virgin olive oils in some of the top olive oil producing countries in the Med. 
Spain
Thanks largely to their high olive oil consumption, Spain is poised to be the country with the longest life expectancy in the world by 2040. It currently sits in second place after Japan. The fact that Spain is also the largest producer of olive oil in the world can hardly be a coincidence. Spain boasts a whopping 200 varieties of olives, with the peppery hojiblanca and the fruity arbequina being two of the most popular olive oil varietals.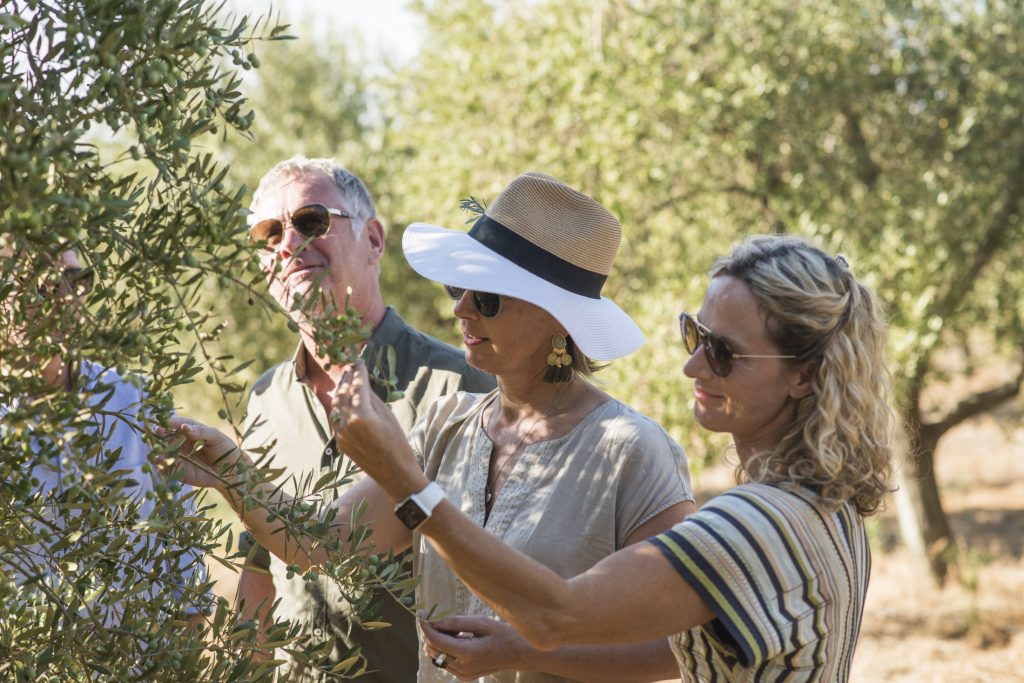 Sample some of the country's finest olive oils, and get your fill of vitamin D, with a visit to the Basilippo Olive Oil Estate located in the picturesque Andalusian countryside just outside of Seville on our Spanish Wonder trip. The estate is home to 5,535 arbequina trees and produces extra virgin, organic and even lemon and orange scented oils. This family-run business is also home to the Morillo family, who infuse every bottle with love.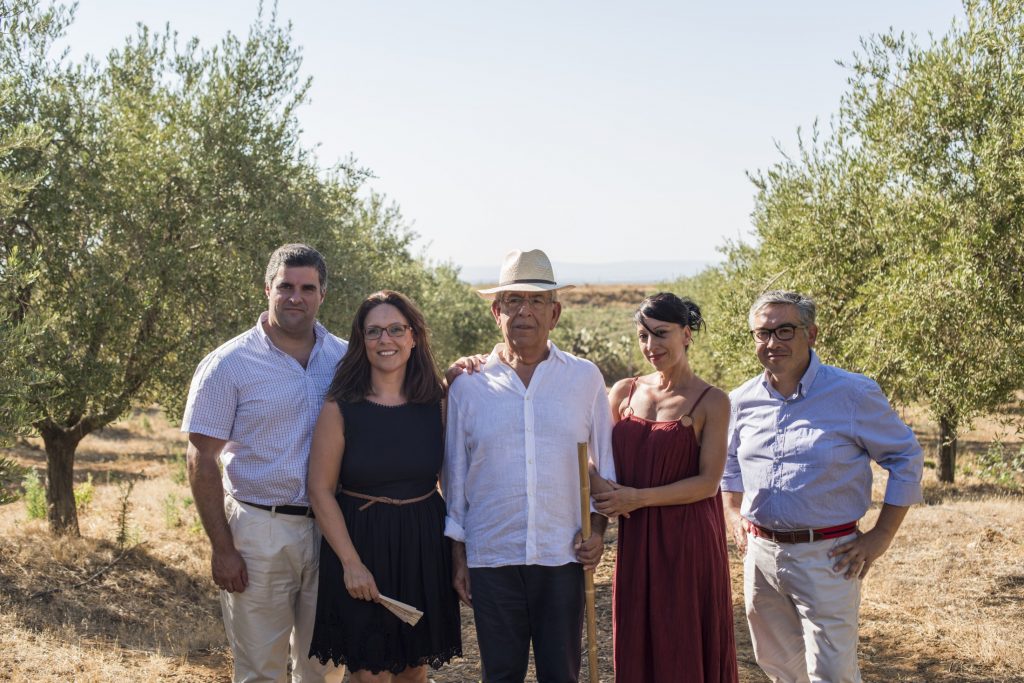 Italy
From the emerald green oils of Tuscany to the golden-hued oils of Puglia, this bountiful Mediterranean country produces some of the best extra virgin olive oils in the world. Italy is the second largest producer of olive oil and almost every local dish includes a healthy drizzle of this liquid gold. Fresh, local ingredients and olive oil are at the heart of Italian cuisine, which focuses on bringing the natural flavours out of each element of a meal. 
Take a trip to the fertile region of Tuscany on our Italy Bellissimo trip to sample an exquisite olive oil grown on the grounds of Borgo della Limonaia, an enchanting farmhouse surrounded by vineyards, olive orchards and lemon trees. This Italian Garden of Eden belongs to the Callistri family who produce organic wines and olive oils as well as runs a thriving agritourism business. You'll sample the fruits of their labour during a traditional Tuscan meal featuring produce from their garden, their homemade olive oil and wine. This may not be the fountain of youth, but you'll want to stay here forever. 
Greece
Greece may be third in production, but it's number one in olive oil consumption per capita. Grecians eat an average of 13 kilograms per year and the Olive Tree of Vouves on the Greek island of Crete is said to be the oldest olive tree in the world. Based on its rings, it is at least 2,000 years old, but some experts think it may be up to 4,000 years old and still produces olives to this day. And it's not just the olive trees in Greece that have cheated time, one in three inhabitants of the remote island of Ikaria live past the age of 90, making it one of the places with the longest life expectancy in the world.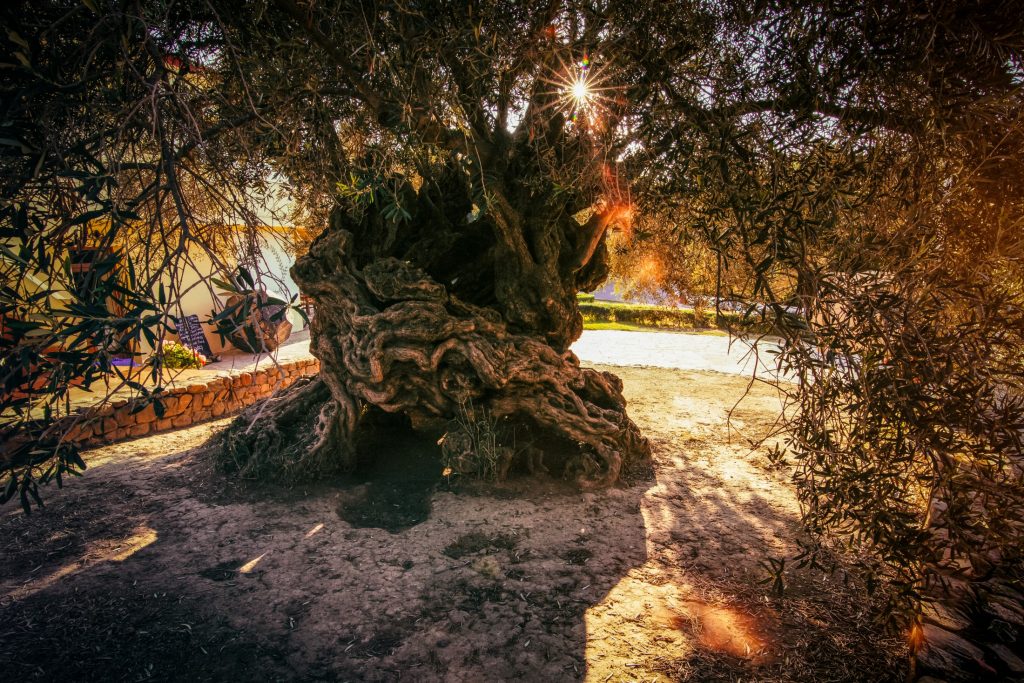 What better place to try the nectar of the gods than in Olympia, named after the home of the Greek deities, Olympus. On our Secrets of Greece including Corfu trip, we'll take you for a day filled with ouzo, olive oil and more than a couple "Opa!"s. You'll join the Karambellas family on their 30-acre farm to learn about their non-mechanised method of harvesting olives. Then, it's a homecooked dinner and evening of traditional Greek dancing. The olive oil will be good for your heart, and the festivities will be good for your soul.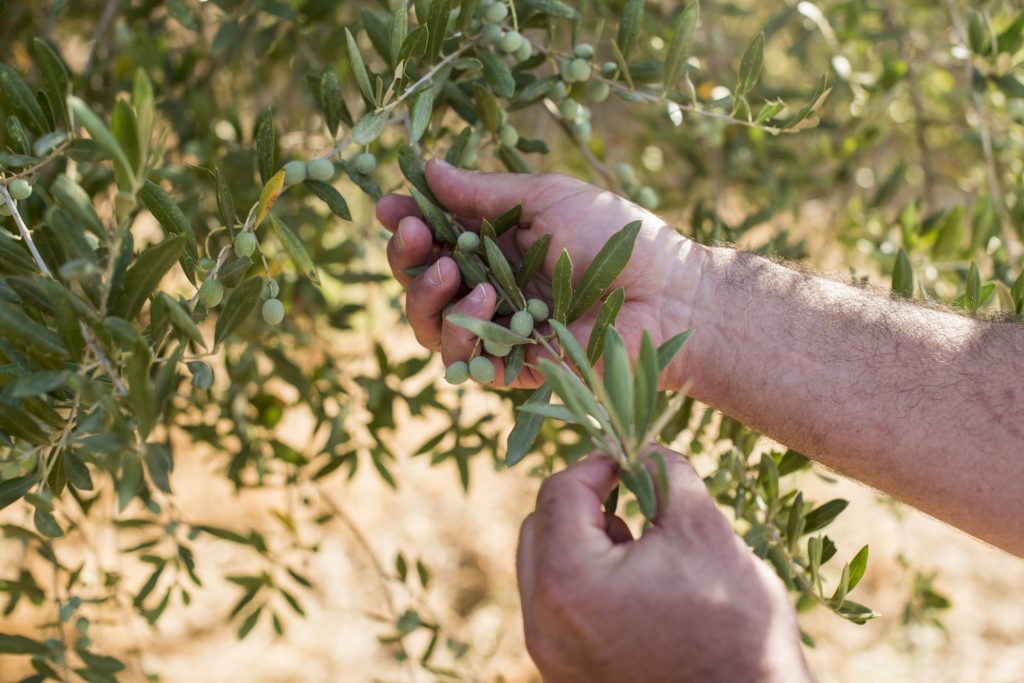 Turkey
When you think of olive oil, Turkey probably isn't the first country to pop into your mind. But, don't count out this Mediterranean gateway country. Turkey is a rising star on the global olive oil scene, producing more extra virgin and organic olive oils by the year. And, even though it is a newcomer on the world stage, olive oil has been a staple in the Turkish diet for thousands of years. As climate change continues to hurt production in many Mediterranean countries, Turkey has climbed its way to be the fifth largest producer in the world.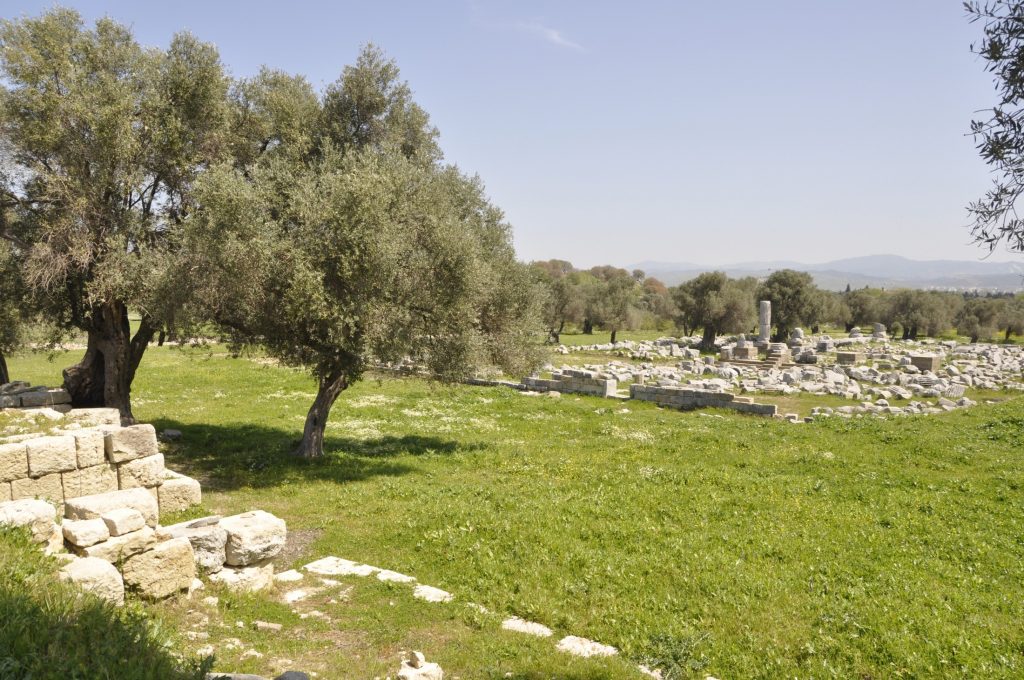 Journey to the small village of Demircidere on our Highlights of Turkey trip, where you will find some of the most liberated and empowered women in Turkey making some of the country's finest olive oils and other regional products. Home of Turkey's first female muhtar way back in 1933, you'll meet the women, and men, who work this land well into their twilight years. You'll breath the fresh mountain air, sample their homemade olive oils, and share a meal with these progressive rural villagers. 
California
If you're looking for a taste of the Mediterranean lifestyle (read sun, seafood and locally-produced olive oil), but are on the wrong side of the globe, California is the next best thing. Olive trees were brought over by the Spanish settlers in the late 18thcentury, and by the 19thcentury, there was a thriving olive oil industry in the Golden State. Production saw a slump in the 20thcentury due to lack of demand, but as California became ground-zero for all things healthy, in the 21stcentury, demand for olive oil increased and production boomed. Now, California olive oils are a major player on the world stage and are sweeping award podiums at international competitions.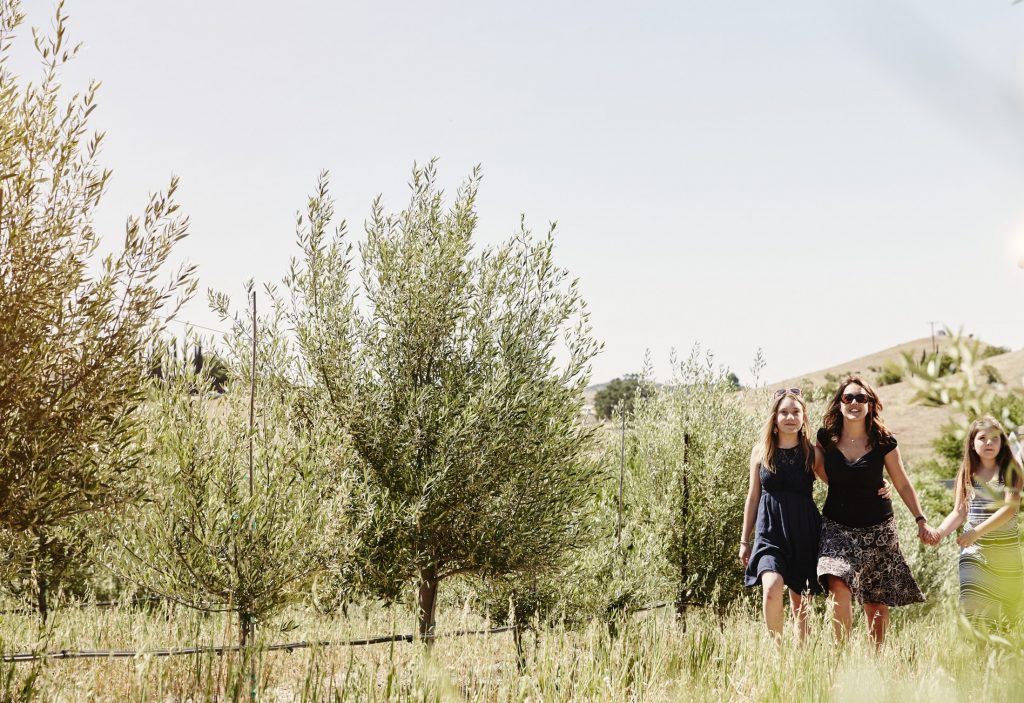 Join us on our Coastal California with Yosemite National Park trip, and pay a visit to Groves on 41 in Paso Robles. Sit down with host Karen Tallent, half of the mother-daughter team that owns and runs this successful olive oil brand, for an al fresco lunch at her charming country home on the sprawling olive estate. Though far removed from the Mediterranean Sea, the chilled-out lifestyle, abundant sunshine, fresh produce and exquisite olive oil is a rejuvenating combination. 
While you thought your vacation was just a way to destress, it could be an introduction to a whole new way of living, the Mediterranean way. So, whether you're in search of heart-healthy cuisine, vitamin D therapy or just a holiday experience that lets you unwind and explore, pay a visit with Trafalgar to the coast of the Med (or Pacific for the matter) for some of nature's magical golden elixir and healthy dose of fun.