Nothing beats the smell of freshly baked bread wafting through your house – and it's even more satisfying when you baked it yourself. If you're bored of banana bread and the same old sourdough, or even if you're learning how to bake bread, it's time to go against the grain with some new and easy international bread recipes. From bagels to naan to focaccia, here are a few of the best bread recipes from around the world to butter up your friends and family this weekend.
Irish soda bread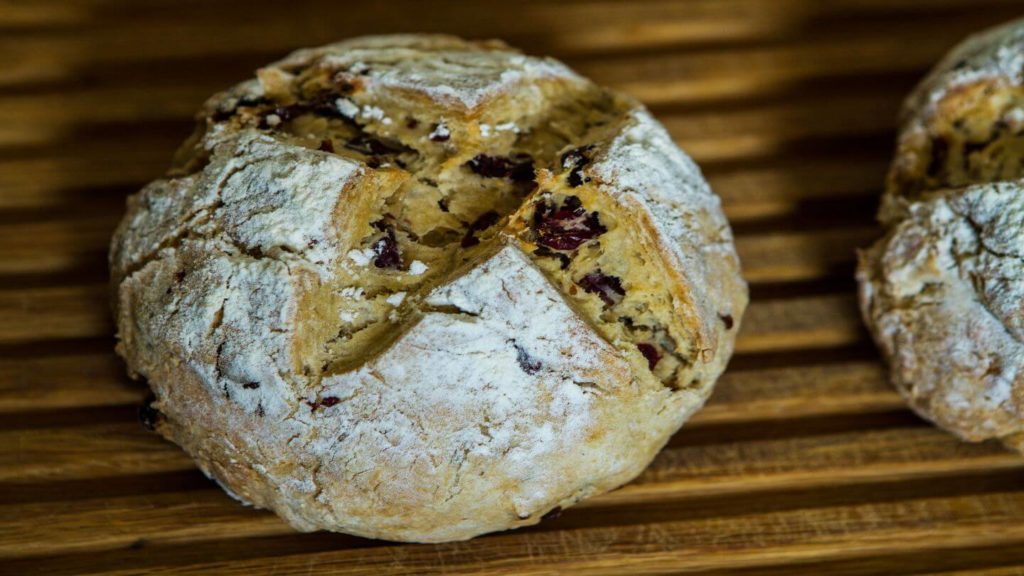 Irish soda bread has got to be one of the easiest bread recipes out there. If you think you don't know how to bake bread, this is where to start. It's the original no-kneader, with no yeast or long rising time, and instead uses bicarb soda as a leavening agent. That's pretty much the only ingredient that's a must as the rest are really flexible.

Flour can be plain, self-raising, wholemeal, rolled oats, rye or whatever you've got in the cupboard. The liquid can be milk, buttermilk, yoghurt or even pasta water, plus you'll need a dash of sweetness whether it comes from honey, brown sugar, treacle or golden syrup.

Want to jazz it up even more? You can throw in chopped nuts, dried fruit or even bits of dark chocolate! Get baking and get a taste of Ireland with this foolproof Irish soda bread recipe.
RELATED CONTENT: Taste the flavours of the world from home with these 7 easy recipes
Bagels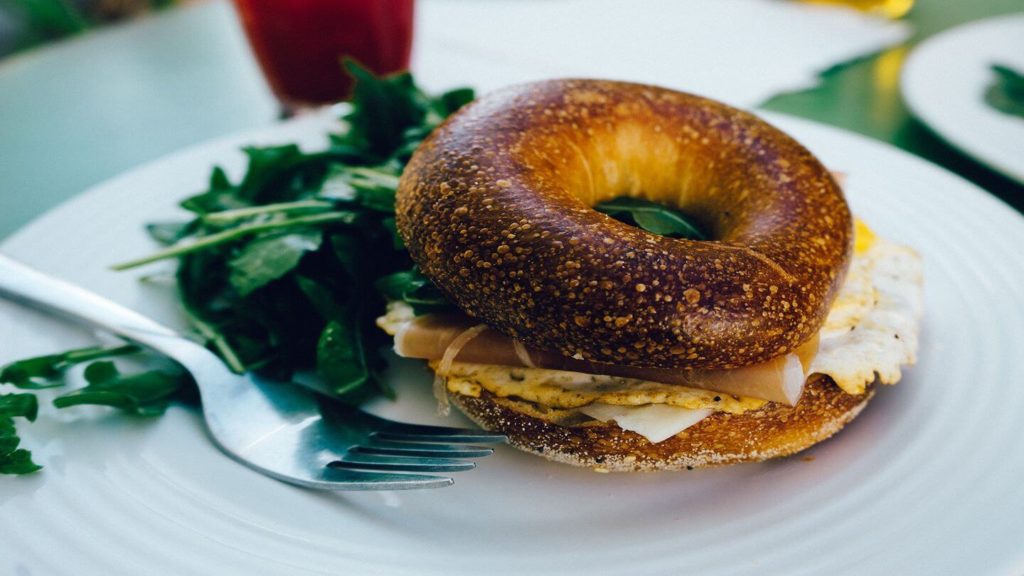 Dreaming of biting into a soft chewy bagel? You don't have to go to New York City to get it… you just need an easy bagel recipe and your kitchen! These delicious little bread rolls seem complicated but are actually really easy to make. You just need five ingredients for the dough – yeast, bread flour, brown sugar, salt and warm water – plus any extra flavours you want like cinnamon, raisins, poppy seeds or cheese.

Once you've made the dough, all you have to do is boil the bagels in water mixed with a dollop of honey for one minute on each side, then bake them in the oven for about 20 minutes until golden brown. The hardest part is waiting another 20 minutes for them to cool down, but we completely understand if you can't resist taking a bite straight away!
Naan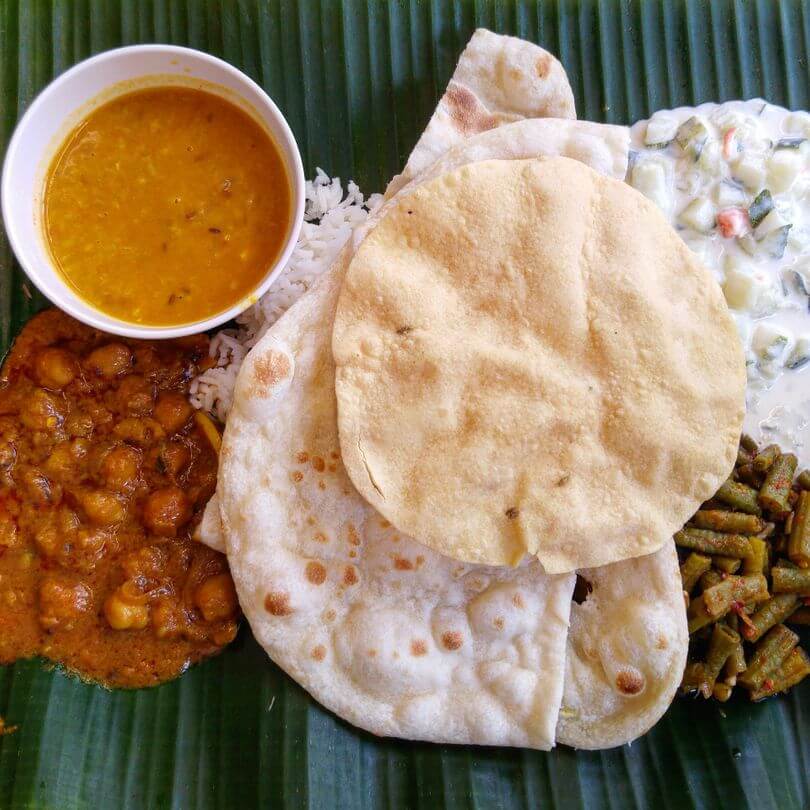 You can't have an Indian feast without naan, the fluffy, chewy flatbread we all know and adore. It was originally created in the royal kitchens during the Mughal empire and has since become a beloved bread around the world.

Although it's traditionally cooked in a tandoor, a special type of clay oven, you just need a skillet on a stovetop or your regular oven to cook up these herby delights. If you want a super quick and easy naan recipe without yeast check this out, but if you're ready for something a little more challenging but extra delicious, try out this naan recipe.
Focaccia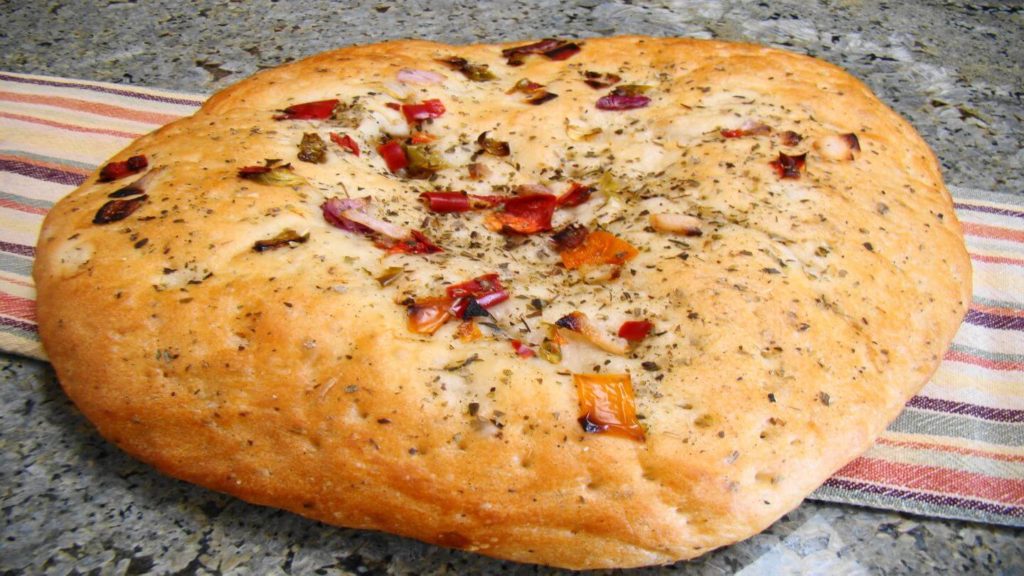 Soft, airy and herby with those classic dimples on top… Focaccia is the beloved Italian flatbread made with lashings of olive oil and rosemary. It's history can be traced as far back as ancient Rome and it comes in dozens of regional variations, from the sweet version of Venice to the dimpled variety of Tuscany.

But it doesn't get much easier than this no-fuss focaccia recipe, with just six ingredients for the dough and whatever toppings you like from olives to cherry tomatoes to cheese and a sprig of fresh rosemary. Bellissimo!
RELATED CONTENT: An Italian food map
Pão de queijo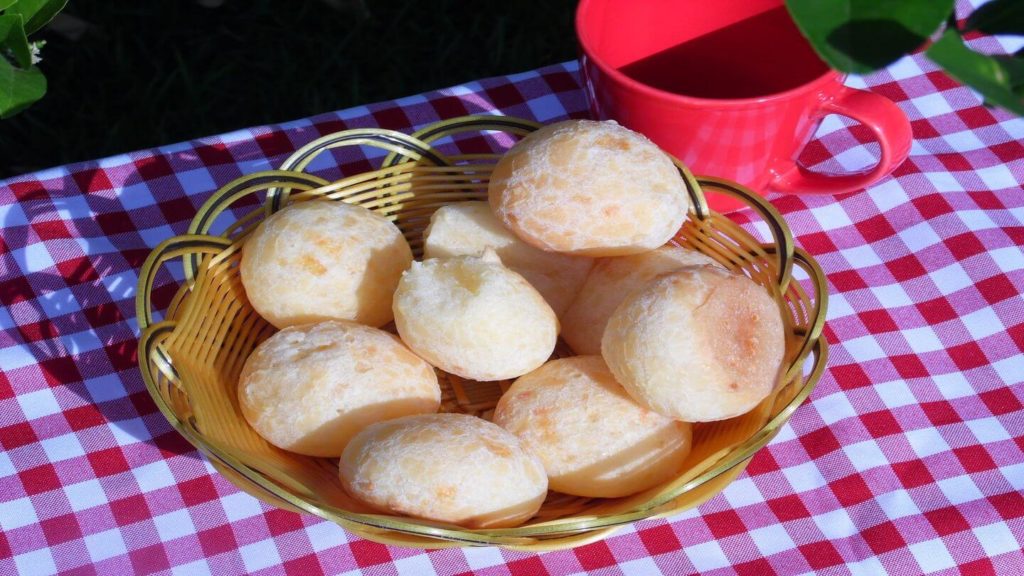 These chewy balls of cheesy bread are the favourite breakfast snack of Brazil – and soon to be yours too! They're like cheesy mini muffins or bread rolls with a delightfully soft centre – and the best part? They're incredibly easy to make and require no yeast or rising time with this quick pão de queijo recipe.

They do need to be made with tapioca flour (which you can find at most supermarkets and is gluten-free) and the other ingredients are simple – just milk, butter, eggs, salt and cheese. Mix up the dough, shape into balls and pop them in the oven until crispy and golden, and you've got yourself the perfect cheesy bread snack. Our tip? Sprinkle them with grated cheese before baking for extra-cheesy pão de queijo. Delicious!
Pitta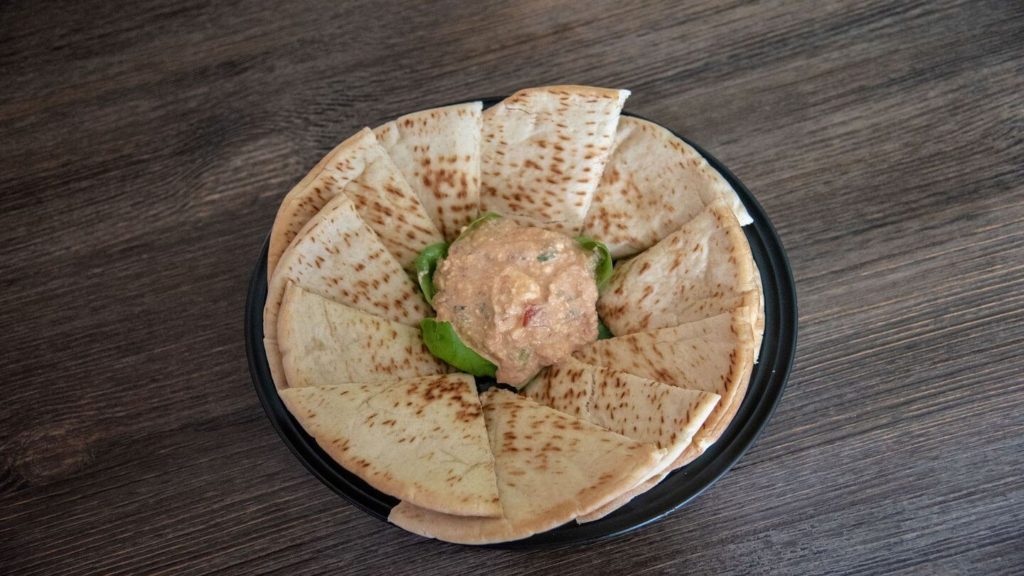 These light and airy flatbreads are one of the greatest gifts to come out of the Middle East and the Mediterranean, and now you can cook them up from home! They need just four ingredients – yeast, white bread flour, salt and olive oil – and they come out of the oven puffy and hollow in the middle.

They're perfect for stuffing with meat or salad, dipping in hummus or tzatziki, or mopping up a saucy meal… or eating on their own! However you like to enjoy them, just follow this easy pitta bread recipe and you'll be tucking into these delicious pockets of dough in no time.
RELATED CONTENT: Eight Foods to Try on Your Trip to The Middle East
Have you been baking up a storm? Let us know your favourite bread recipes in the comments below!