Our Local Heroes competition was all about shining a light on those ordinary people doing extraordinary things – people who built up our communities and kept them safe, supported and cared for. We received hundreds of entries from all across Australia and New Zealand and were astounded by how many local heroes there were with such exceptional stories.
It was both an inspiring and difficult process, but eventually we managed to select 2 incredibly worthy winners – one from Australia, and one from New Zealand. Now, we are proud to share their stories with you…
Meet Cheryl, our Australian Local Hero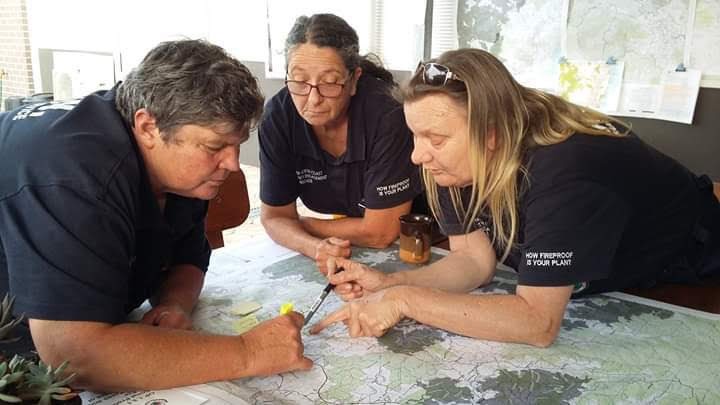 Cheryl, tell us a little about what you do at the Lower North Coast Community Engagement Brigade
I am the Captain of the Lower North Coast Community Engagement Brigade, which is a support brigade to the Rural Fire Service on the Lower North Coast Kempsey New South Wales. I have a team of people whom come from the Nambucca shire and Kempsey shire. I have been the Captain for three years but have been in the rural fire service for 8 years here in New South Wales, and 10 years in Queensland.
As captain, I address issues within my community as to concerns of bush fire preparedness and education. This can be anything from addressing awareness of fires in the community or giving people updates on fire situations at the time. This could be by door knocking or setting up meetings in the communities or doing talks at group meeting in the communities. We even go to schools to do education with the students who age from kindergarten to high school on fire safety. I also attend meetings when needed with the rural fire service and councils.
What were the biggest challenges you faced this year?
Some of the biggest challenges during our last fire season included having enough people to assist in getting the message out to people and communities, as some of our people were out fighting fires, as my members were also attached to their local brigades. One of the other big issues was not having enough people to cover between two shires, Nambucca and Kempsey. I would go home every night hoping I didn't miss anyone in the community to give them updates and hope the people we did talk to were safe and if they needed to, had left their properties in time.
What experience stuck out to you the most this year?
What I personally struggled with was when I went into evacuation centres to give updates to the people who were evacuated out only to find some of the people there had lost everything, or I couldn't tell them if their family members who didn't leave were safe and well. My team of 7 people worked tirelessly over 1,000 hours during our fire season, day in day out, covering hundreds of kilometres. I could not have done it without them, and I wouldn't have wanted to be anywhere else. But it is good to see that there are people and families that are actually activating their bush fire survival plan and that makes me feel I have done my job at the end of the day.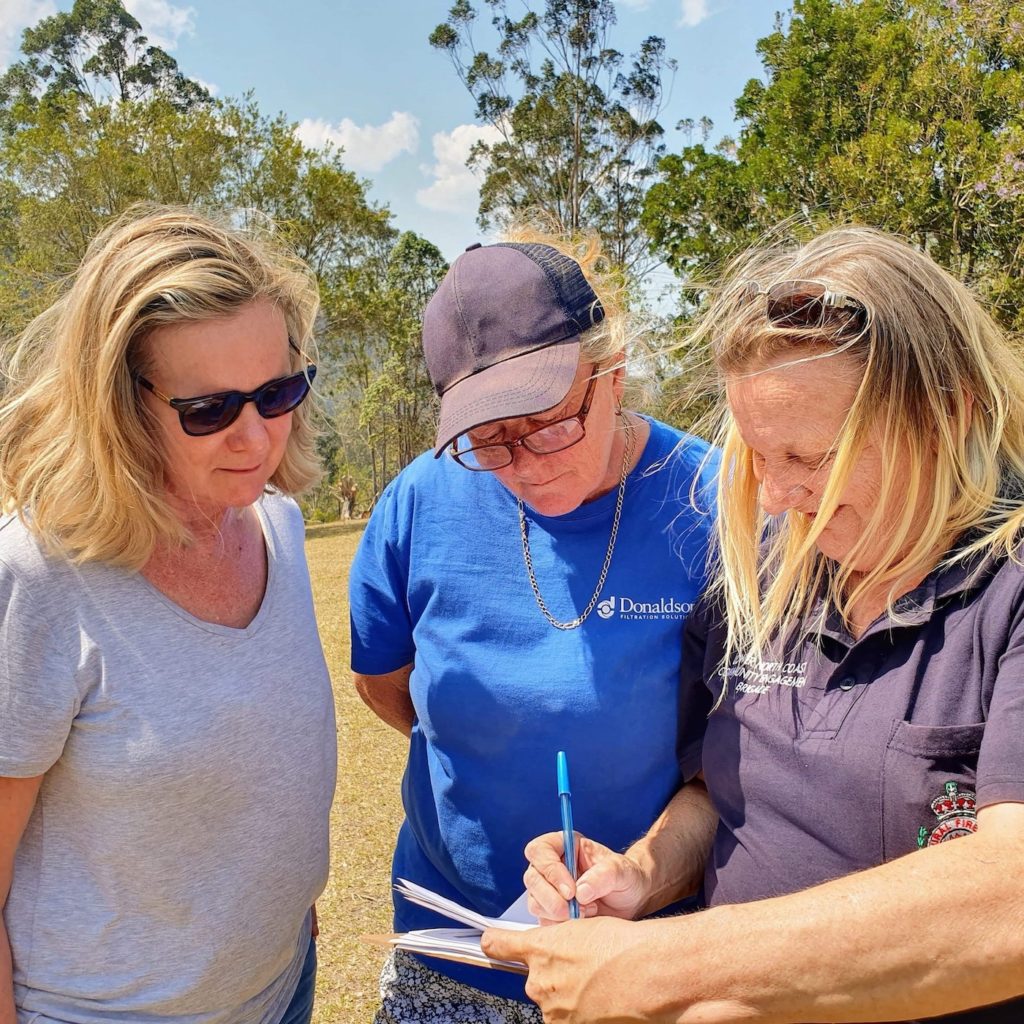 How did you feel when you were told about being nominated?
I was very humbled and very surprised and honoured. I do what I do to give back to my communities to help keep them safe and aware of the seasons coming up and to educate both seniors and children in the communities in fire safety, and help make them hopefully a more resilient community in the future.
Meet Summer, our New Zealand Local Hero
Summer, tell us a little about what you do, and the work Bay of Islands Animal Rescue does
I am the founder of Bay of Islands Animal Rescue, a rescue and rehoming charity. We respond to all animal emergency situations, 24/7. We also take care of the pound dogs that have not been claimed, before they get put down. We have an amazing support network of foster carers – the animals are placed in a homely environment. Whilst we de-sex, vaccinate, flea and worm them, they are then placed up for adoption. Many animals are surrendered to us when people can no longer care for them. I am also actively out in the community helping those that cannot afford to give their animals the care they require. We also educate along the way.
What has been the most challenging thing about working at Bay of Islands Animal Rescue during a pandemic?
It has been hard, and I feel we have taken an extra load during the pandemic. The most challenging thing is trying to make the donations we receive go a long way. During the pandemic the cost of food and treatments has doubled due to demand.
How did you initially feel when you found out you were nominated?
I felt truly blessed and thought "if only I would win". I haven't been able to travel recently because of the work involved with Bay of Island Animal Rescue.
What do you love about travel?
When I travel of course I love the new experiences of sights and cultures – but you will always find me checking out another animal rescue operation.
What is your hope for the future?
Firstly, that the world population gets the Covid-19 vaccine, and secondly that Bay of Islands Animal Rescue didn't need to exist, or at least not to be needed as much as we are, which in turn would mean what we're doing with education on animal welfare is working.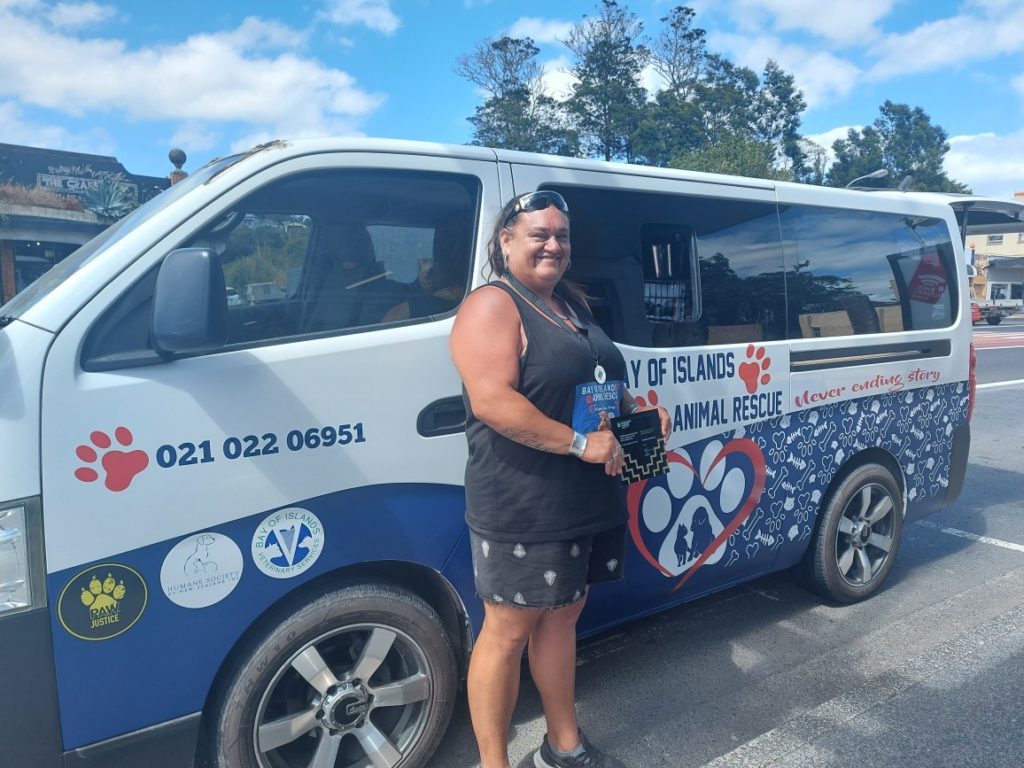 RELATED CONTENT: Local heroes: Interview with emergency nurse Brooke