With summer in full swing, there's no better time to up your cocktail game with a bubbly prosecco creation. The delicate fizz and light flavour of prosecco blend well with almost everything, from pineapple and strawberry to elderflower and rose. Whether you want to make a classic Aperol Spritz or whip up a fruity punch for your friends, there are no limits to what you can do with prosecco! To celebrate National Prosecco Day on 13 August, here are 9 of our favourite prosecco cocktails you can make at home. 
1. Prosecco Margarita
There is nothing like a cool margarita on a summer's day… or any time really! Traditionally made with tequila and an orange liqueur like Cointreau or Triple Sec, this recipe adds chilled prosecco to the mix, along with fresh lime juice and simple syrup. The prosecco adds a touch of bubbles to the cocktail and you can make it in big batches – perfect for entertaining. 
RELATED CONTENT: 11 of the world's best cocktails to make from home
2. Aperol Spritz
 

 

View this post on Instagram

 
This Italian aperitif has been one of the world's favourite cocktails since the 1950s – and prosecco is one of the most important ingredients. The spritz is made with Aperol, sparkling water and prosecco, then topped with ice and an orange slice, for one of the most refreshing cocktails you can get. Check out this recipe for the classic Aperol Spritz, along with alternative recipes that put a twist on the spritz.
3. Pineapple Prosecco Punch
 

 

View this post on Instagram

 
Nothing says summer like pineapple and prosecco, so why not put them together! This recipe uses only five ingredients – prosecco, pineapple juice, orange juice, pineapple wedges and rosemary sprigs – and the result is simply delicious. Best of all, it only takes five minutes to whip up, so grab your best pitcher and brighten up your day with a sweet prosecco punch. 
4. Prosecco Royale
 

 

View this post on Instagram

 
If you love the classic Kir Royale, you'll love this recipe with a prosecco twist. It's made with crème de cassis, a dark red liqueur made from blackcurrants, plus prosecco and a dash of lemon juice or some fresh berries to garnish. The result? A beautifully sweet and bubbly prosecco cocktail, perfect for a relaxing afternoon or a glitzy party.
5. Negroni Sbagliato
 

 

View this post on Instagram

 
If there's one thing to love about Italian culture, it's aperitivo hour. The Negroni is a classic Italian apéritif, traditionally made with gin, Campari and vermouth rosso – but you can put a sparkly twist on it with the Negroni Sbagliato. This recipe uses Italicus, an Italian liqueur that is part of the rosolio family, traditionally made from an aromatic flower. It was one of the original aperitivos from Italy, and when you mix it with prosecco and garnish with pitted green olives, you get something truly delicious. 
RELATED CONTENT: Where you should travel next based on your beer preference
6. Prosecco French 77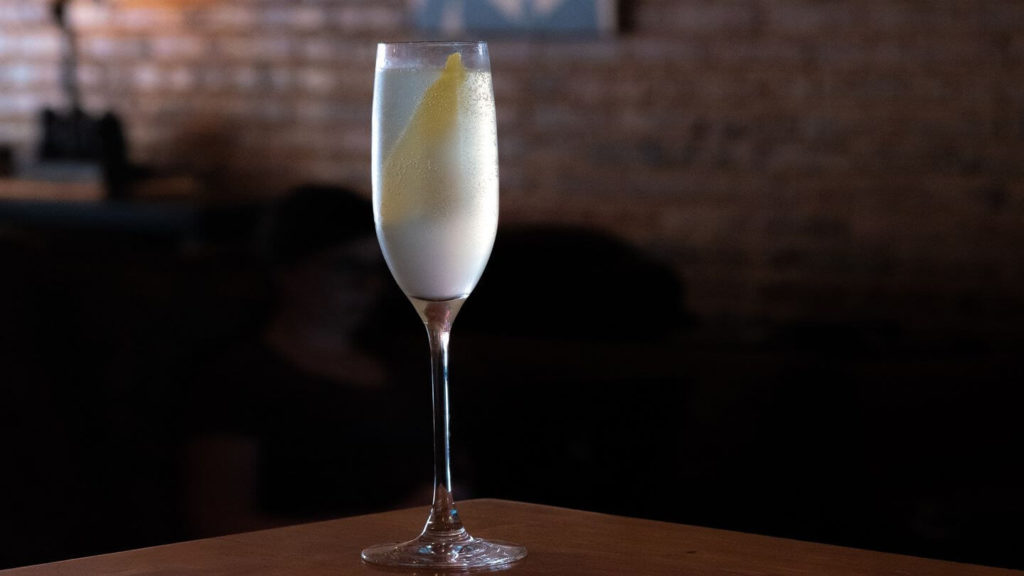 Love a classic French 75? Then you'll adore this recipe for a Prosecco French 77. Made with a blend of elderflower cordial, lemon juice and gin, you pour the mixture into a champagne flute, then top it up with prosecco and garnish it with a twist of lemon and mint leaves. This is sophistication in a glass. 
7. Strawberry Thyme Prosecco
 

 

View this post on Instagram

 
If you're looking for something sweet and refreshing to make with your bottle of prosecco, why not give this strawberry and thyme creation a go. It's made with fresh chopped strawberries, limoncello liqueur, fresh thyme leaves, and of course, prosecco. All you have to do is blend the strawberries, limoncello and thyme, pour the mixture into glasses, then top it off with the prosecco. Simple and delicious.
8. Aperol Mimosa
 

 

View this post on Instagram

 
We all love a classic Aperol Spritz and the iconic mimosa… But have you ever put them together? Take your cocktail session to the next level with this Aperol Mimosa recipe. It calls for Aperol, prosecco and orange juice, and it makes for the perfect holiday cocktail. 
9. Rose-ecco
This delicate, floral cocktail, invented by Sophie Dahl, is the perfect refreshment for any dinner party. It's made by filling a glass with prosecco, drizzling in rose syrup and letting it trickle to the bottom. It will give the prosecco a pink tint, leaving you with a gorgeous and fragrant cocktail. Your guests will hardly believe it only has two ingredients and takes less than a minute to make! 
What are your favourite prosecco cocktails or prosecco mixers? Let us know in the comments below! For more food and drinks from around the world, take a look at our foodie inspired trips.