Just as we have been staying home for the past few months, so too have our team of Travel Directors across the world. But as borders slowly begin to re-open and the travel industry shows signs of movement once more, each of us is thinking of the 'new normal', and what we can do to prepare for travel in a world changed indefinitely by the coronavirus pandemic.
We caught up with Tasmanian Travel Director Carolyn Tipper, to find out why she loves being a Travel Director, how she has kept busy during the lockdown period, and what she is looking forward to once travel is able to resume on the beautiful Australian archipelago.
How long have you been a Travel Director for Trafalgar?
I started work at 15 working in tourism and over the years it has become my great love. My work then involved looking after large groups of guests who chose to travel via a coach. I always longed to be on that coach. Back in 2005 I joined Trafalgar and have loved every minute of my last 15 years on the road.
Why did you decide to pursue a career as a Travel Director?
In our lives we are faced with many challenges and decisions.
After a series of events in my life I made a decision that went like this – you only get one life and a period of years where you can have the freedom to enhance your work skills and choose a career that you've longed to do for so long.
So, I took myself to college to get my Certification in Guiding (as qualifications are important these days) and from that I became a Travel Director and was privileged to be employed immediately by The Travel Corporation.
What is the best part of being a Travel Director in Tasmania?
Wow, where in the world can you get a job where you get to talk and show guests one of the prettiest and most historical parts of Australia. Coupled with the fact that I am a very proud 7th gen Tasmanian from a genealogy of 8 convicts and 12 free settlers I have a pretty good grasp of what went on here in early settlement days 200 years ago. I get to showcase all the best parts of my island home, introduce our guests to the locals and have a great time all in one go.
RELATED CONTENT – Why I'll never tire of being a Travel Director in New Zealand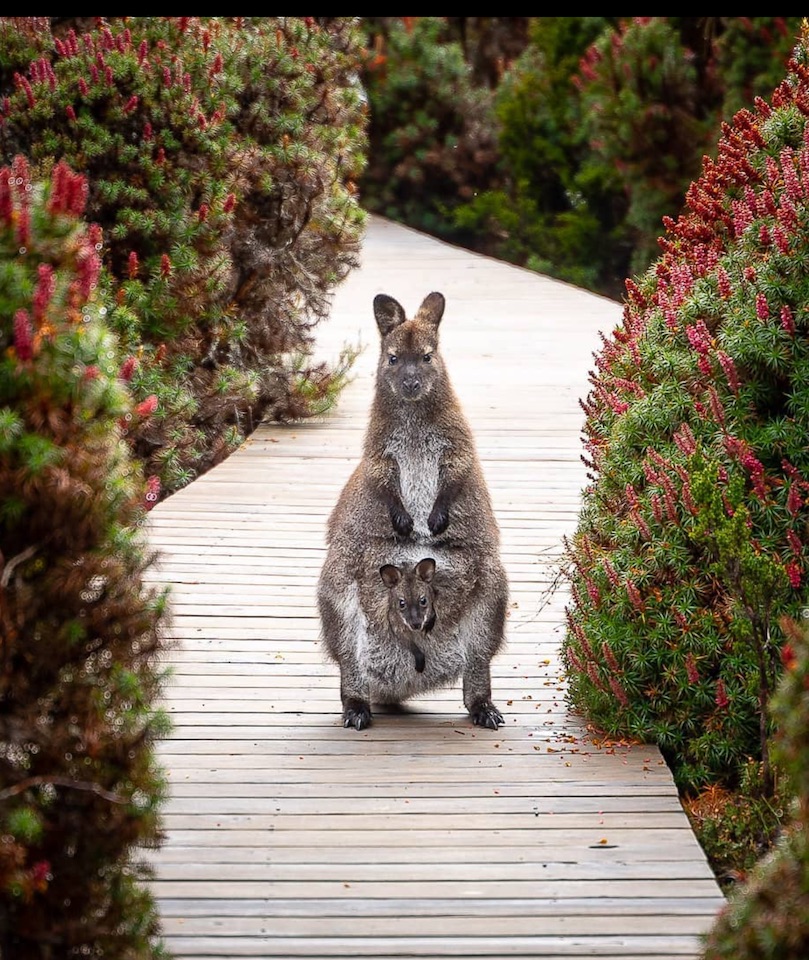 How have you kept busy during lockdown?
Initially this was a big shock to me as I am a people person and in my home these days, there is only me. I live on an island where there are not many job prospects, while my children and grandchildren all live on mainland Australia.
So, what to do. When schools were closed, I helped to teach my grandchildren by story reading, singing, art work and writing over Facetime. That was great.
I reacquainted myself with my alpaca called Amigo and his companion sheep called Maa and they now follow me all over my property (hoping for a carrot of course).
Over the course of Covid 19 I have availed myself of all the extra time I have to practice my singing and guitar and I'm learning the banjo. I'm also an 'owner builder 'and have tackled painting windows & doors, paving, decking, making brick retainer walls and now fencing and removing some outbuildings. I've restored my garden to a new standard and planted some veggies.
Finally, I've had time to stop and breathe in the air, walk on the beach and appreciate my neighbours, of which there are just three, and be there for them if they need me. When our stages of Covid were lifted slightly I've had time to help my Mum and spend time with my extended family and close friends.
I can say I have enjoyed the break from what we once called normal, but I'm ready to get back out on the road.
How does Tasmania feel at the moment – are things getting back to normal?
The normal we knew is gone for now. The normal now is changing, in the sense that we have a heightened alertness to cleanliness and social distancing and oh how we would love to hug each other but we cannot. I notice we all spend so much more time on the phone or internet or Zoom or Facetime. The benefits have been twofold as this busy pace of life we had is gone. We now have time to make that call and talk to each other. I think the urgency to rush and brush people off is also gone and I love how we now have time for each other.
What training are you doing to prepare for leading upcoming trips?
Here in Australia our training is compulsory & ongoing and we have already started our training in readiness for our guests to return. We are upskilling in infection prevention and control for Covid19 from our Department of Health, we are undertaking Hygiene training to keep ourselves and others safe, and we are also doing Cyber security Awareness training.
RELATED CONTENT – All the important hygiene practices you can expect to see on a Trafalgar trip
Why do you think it is so important that Aussies get back out and start exploring their own country?
There are no tourists in this country currently. Therefore, the roads are free of caravans etc, so it's a great time to travel domestically. I hear all the time how expensive it is to travel here at home but hey, we are a huge country. I love the saying, make hay while the sun shines. We need to travel to support the towns and retail and tourism venues. It gives us an opportunity to holiday at home, tourist free. What a wonderful feeling to discover what is at your back door. You don't have to go far – just around every corner is something worth visiting.
The big thrill for Aussies is to go overseas and they never take time to explore their own back yard – now there is time!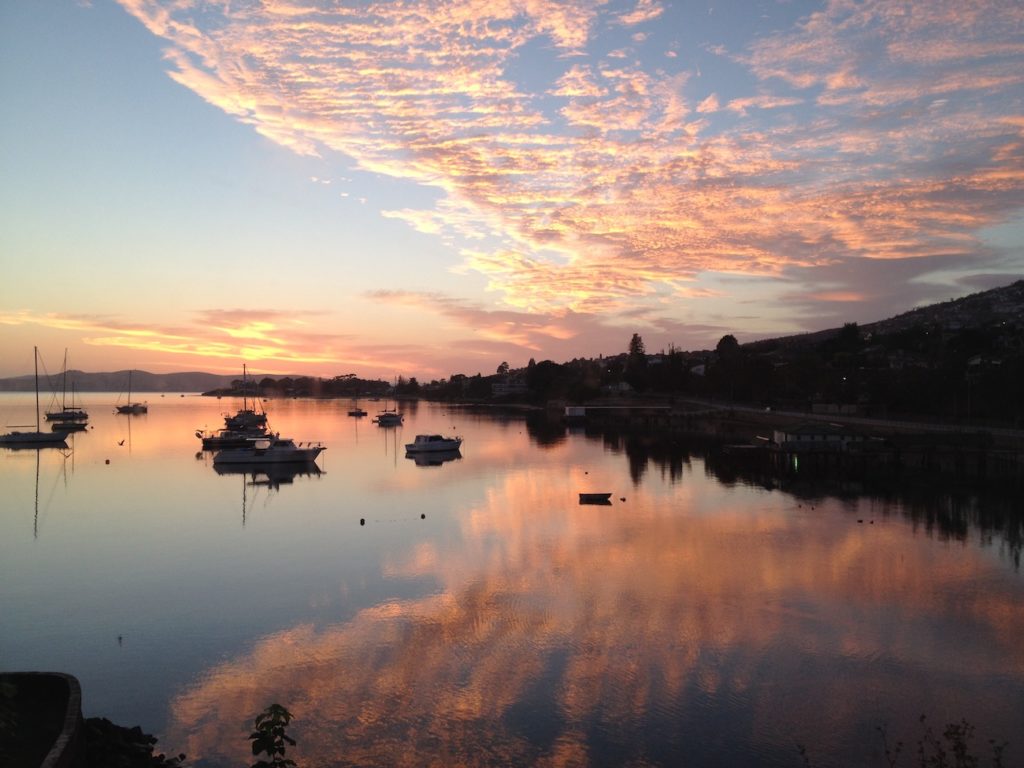 What experience are you most looking forward to from our new series of domestic trips?
The opportunity to spend more time in specific areas and explore places more intensely. To get off the beaten track to specialty experiences like Maria Island and the Bay of Fires. To showcase our delicious seafoods and wines and sunrises and sunsets, to watch the faces of our guests as they enjoy our unique Near Not Far experiences, on a smaller group tour with reduced days and as always, being able to give our guests the trip of a lifetime. I'm incredibly excited about the specialized approach our new domestic trips have taken, as they will give guests a real sense of what my beautiful island is all about. I just cant wait to get going now!
GET INSPIRED BY – Majestic Tasmania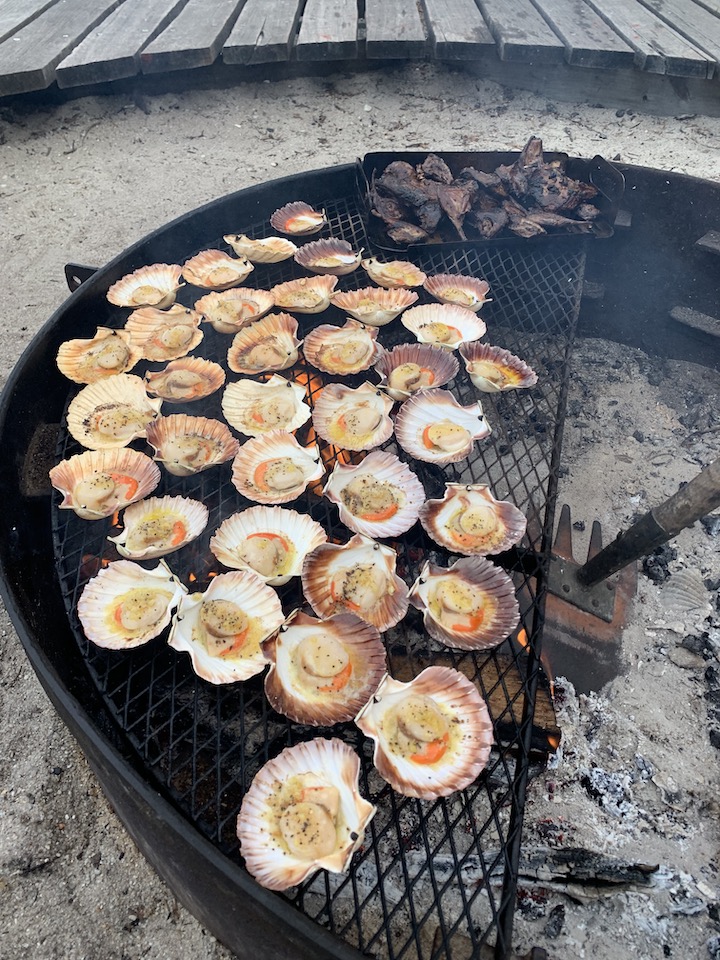 What are your 5 Tasmanian best kept secrets?
My favourite place to spot Wildlife – Wildlife is everywhere here but the best spot is at Cradle Mt.
My favourite place to eat – Doolishus at Eagle Hawk Neck is a caravan stocked to the brim with fresh fish, crayfish, scallops & oysters. By far the best Fish 'n Chips in the state and they showcase this amazing icecream which has fresh berries pressed through it while you wait.
My favourite sunset spot – This has to be Freycinet, looking over Richardsons Bay.
My favourite local market – Evandale Market near Launceston.
My favourite place that encapsulates what Tasmania is all about – The Tasmanian Museum in Hobart.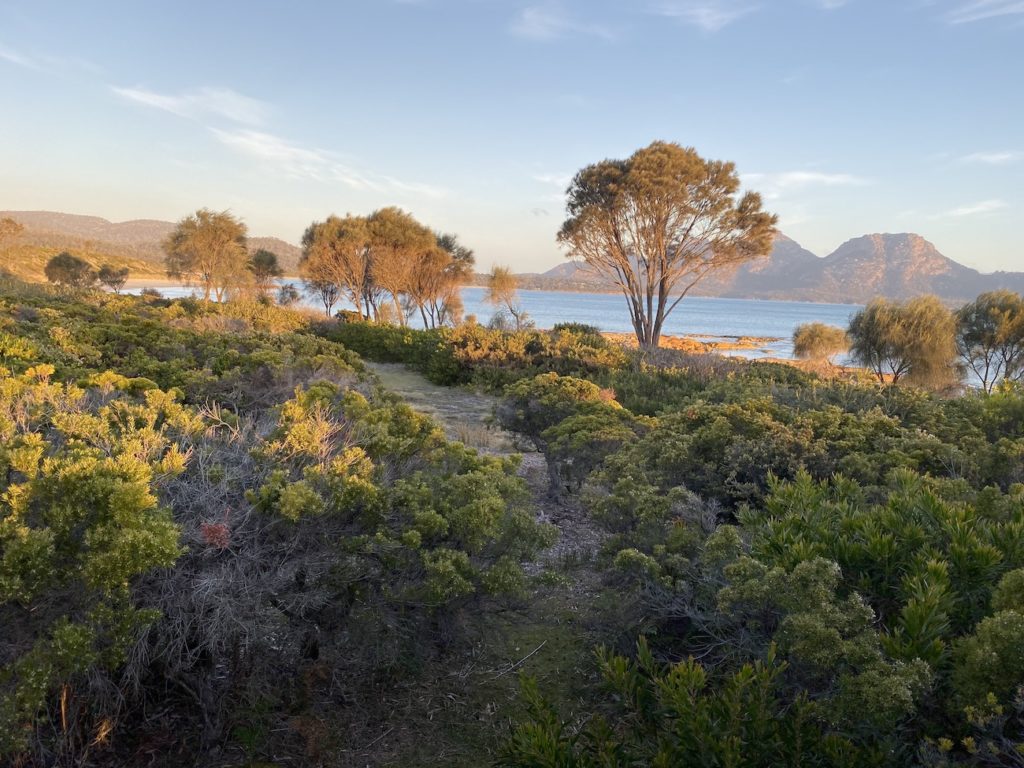 Our Near Not Far series of domestic tours are currently available to those living in Australia, New Zealand, Canada and the USA. Explore your local series here, or discover our range of 2021Trafalgar trips to Tasmania.
ALSO READ: Tasmania; the travel destination you never considered, and the one you'll never forget