With border closures and lockdowns around the world, the hotel industry has been hit hard during the COVID-19 pandemic. As they look to re-open in a post-COVID-19 world, they must evolve and adapt for the wellbeing and comfort of staff and guests. From digital keys and hyper hygiene to more private dining experiences, here is how hotels will change in the wake of COVID-19.
1. Socially distant check-in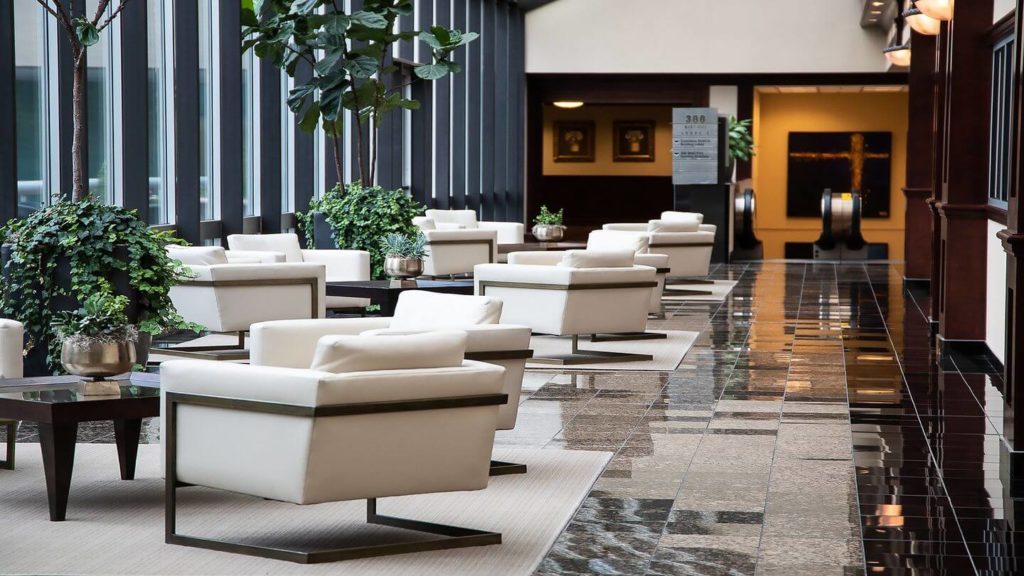 Paperless, person-less and even key-less – that's how check-ins are expected to change in the new era of travel. Rather than greeting reception staff in the lobby, hotels are now introducing check-in procedures that allow guests to check in on their smartphones. Some hotels are even setting up digital keys on their own apps. This way, guests can access their room and even order room service to their door without any contact.
For hotels that are still using lobby check-ins, you'll see front desk partitions, hand sanitising stations, and physical distancing measures throughout the hotel including in elevators and restaurants.
Face masks, gloves and disinfectant wipes will be the norm, and some hotels will require guests to take temperature checks before entering the hotel or during their stay. Staged arrivals and departures to prevent groups in the lobby will also be more common.
RELATED CONTENT: 4 important new travel trends that are beginning to emerge in the wake of COVID-19
2. Cleaner than ever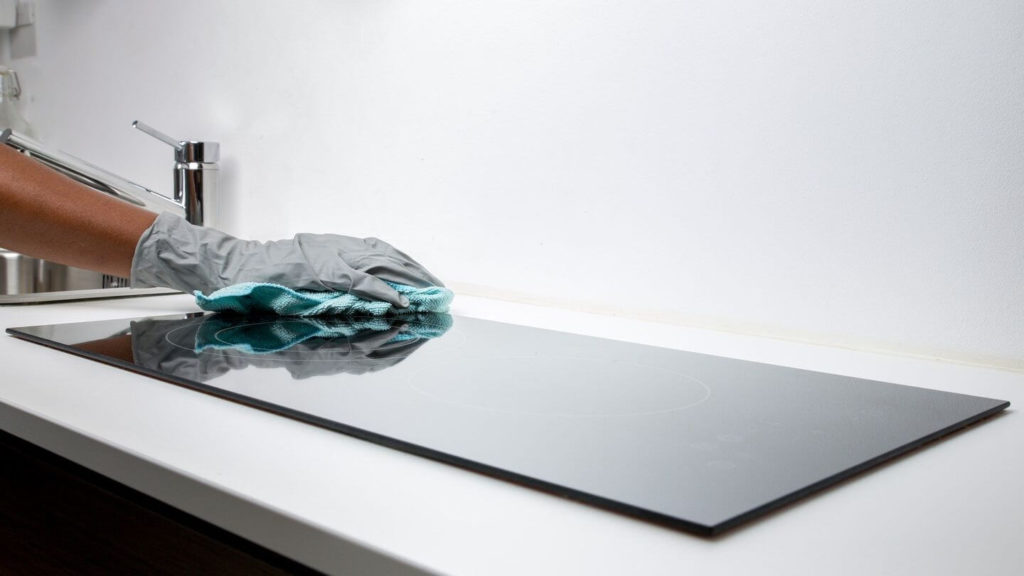 Cleanliness has always been one of the most important parts of a hotel stay – but it will be hyper-vigilant in the future. Hotels will need to adhere to local government regulations and enhanced health and safety protocols for all spaces, including the deep cleaning of guest rooms, common spaces such as lobbies and restaurants, and back-of-house areas.
This includes sanitising every surface with approved, high-grade disinfectants including door handles, light switches, remotes and thermostats. Hotels will even undergo audits with criteria for cleanliness to ensure compliance with these protocols. Transparency around cleaning and hygiene protocols will be essential for giving travellers peace of mind to stay at hotels again.
RELATED CONTENT: How to prioritise your health and wellbeing on your next trip
3. A different dining experience
We all love a breakfast buffet piled high with warm pastries, scrambled eggs and fresh fruits. But it may become a thing of the past in the post-COVID-19 world.
Physical distancing is difficult to maintain as guests crowd around the food stations, and the communal handling of utensils and food is simply too risky. It doesn't mean they have to disappear forever though. Buffets are more likely to be manned by servers and offered at staggered times to reduce crowding.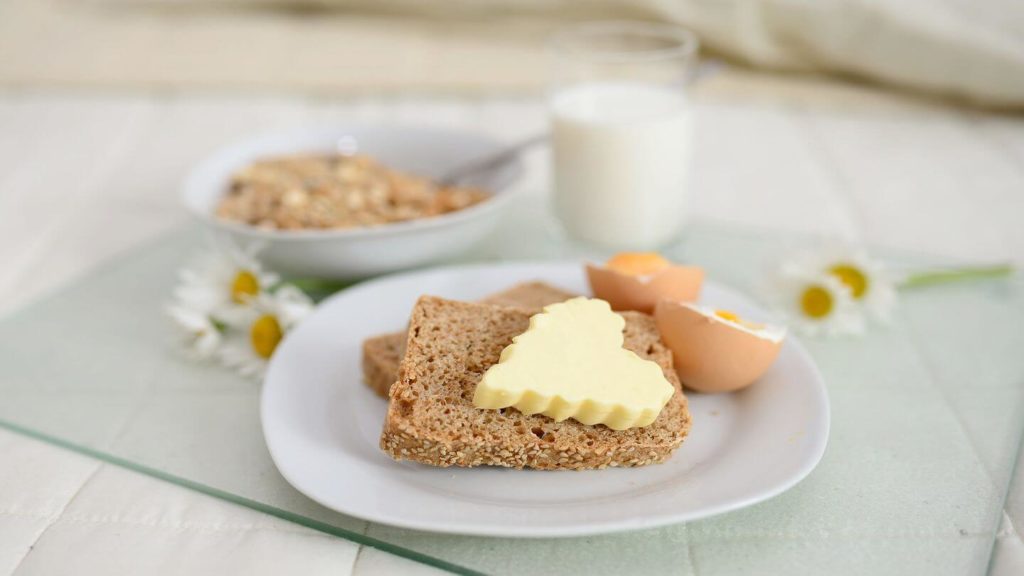 You also won't see those little touches like bowls of peanuts on bars, or complimentary drinks and nibbles on arrival. It's all to minimise guest contact and prevent cross-contamination. Instead, individually plated and served meals, or grab-and-go options will become the norm. It could also mean the end of in-room minibars, while room service will turn into meals dropped outside your door.
Hotel restaurants are also evolving, with tables removed from venues to ensure guests can maintain physical distancing. The plus side? Your hotel experience will feel even more private, and who doesn't love that?
4. New technology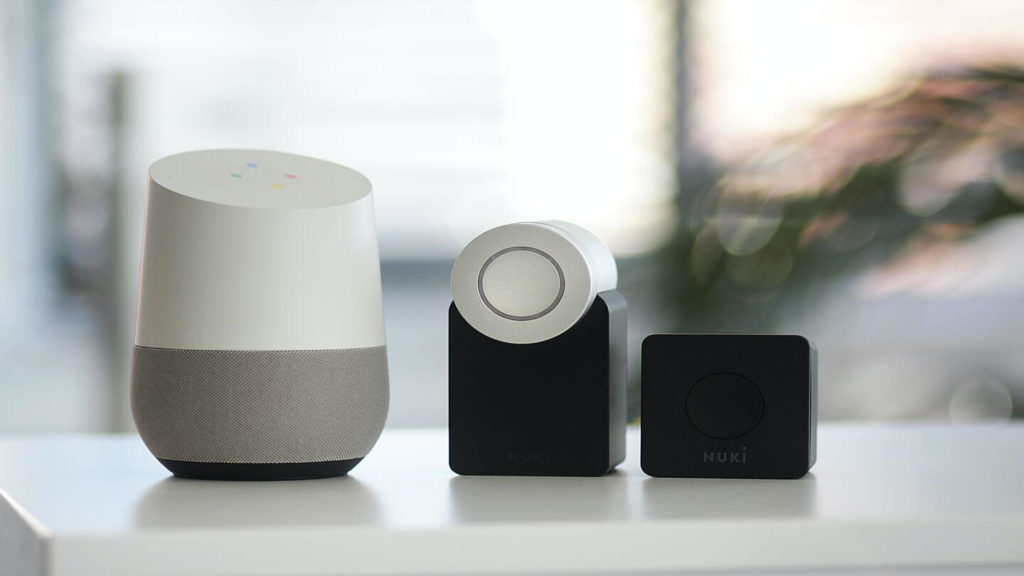 Along with virtual check-ins, digital keys and temperature cameras, we'll also see new technology to help with enhanced hygiene. Some hotels are introducing electrostatic sprayers which mist disinfectant across wide areas. There's also germ-zapping robots which destroy bacteria and viruses on surfaces and objects using pulsed xenon ultraviolet light.
Once inside your room, you're more likely to use touchless smart-speakers to control TV and entertainment systems, rather than remotes.
5. Services will change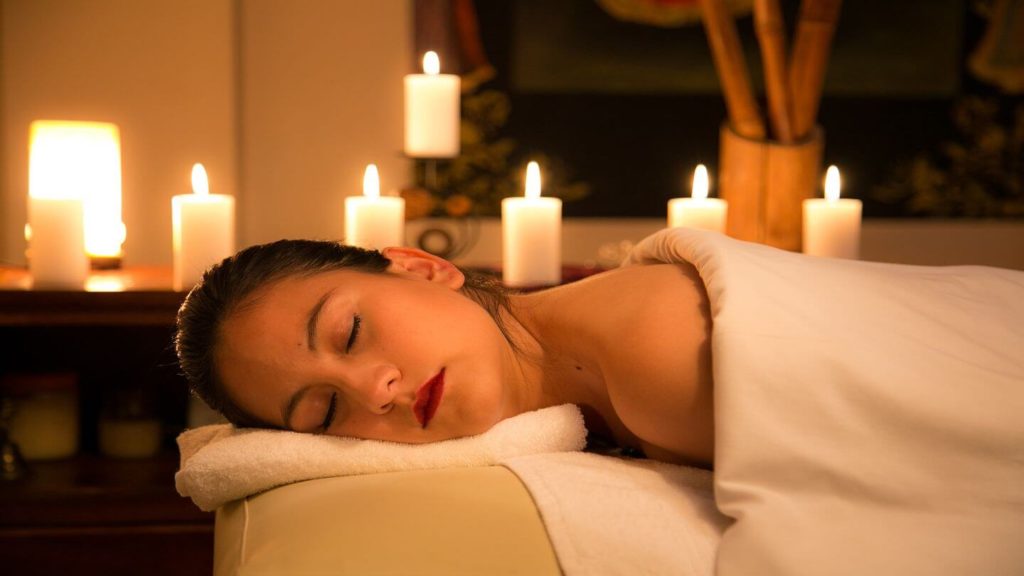 If you love using hotel amenities like pools and gyms, that's all about to change too. Once they're open again, it's likely there will be scheduled time-slots introduced. Guests will need to book a time slot to use gyms and pools, to ensure physical distancing is maintained.
These areas will also need to undergo extensive and constant cleaning. Spa services will also change, with limited services (you likely won't be able to get a facial for a while), and a first-come-first-served structure. So that sauna could be all yours for a session.
6. Minimalist decor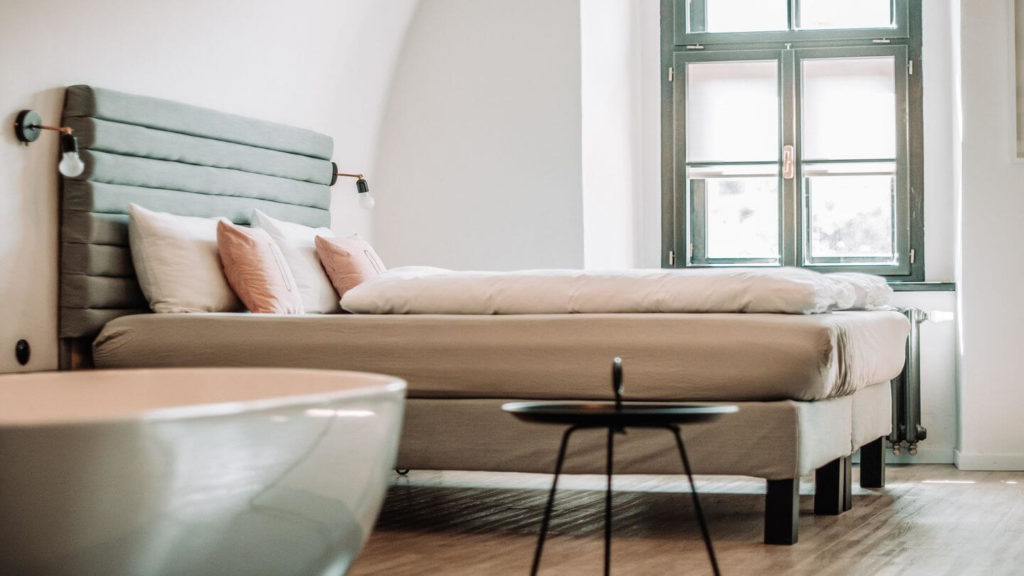 Minimalism will become the new trend in interior decor. You'll likely see hotels remove unnecessary items like decorative pillows, bed runners, extra hangers and linens, magazines, pens and paper. This way, there are fewer items that could become contaminated and fewer items to clean.
7. More communication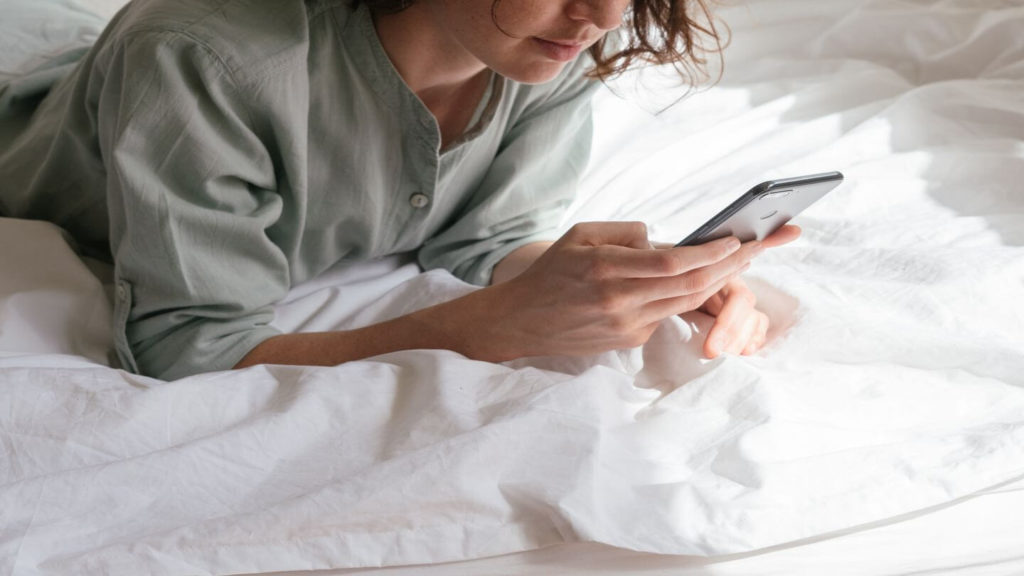 Until travel starts up again, hotels will be doing all they can to stay in contact with guests and inspire future travels. We'll see more hotels utilising social media channels to inform travellers about COVID-19-related updates and changes. Plus they'll want to talk about all the new protocols they've implemented to give guests a more comfortable experience. Clear communication with guests will be crucial in the new era of travel.
8. Staying local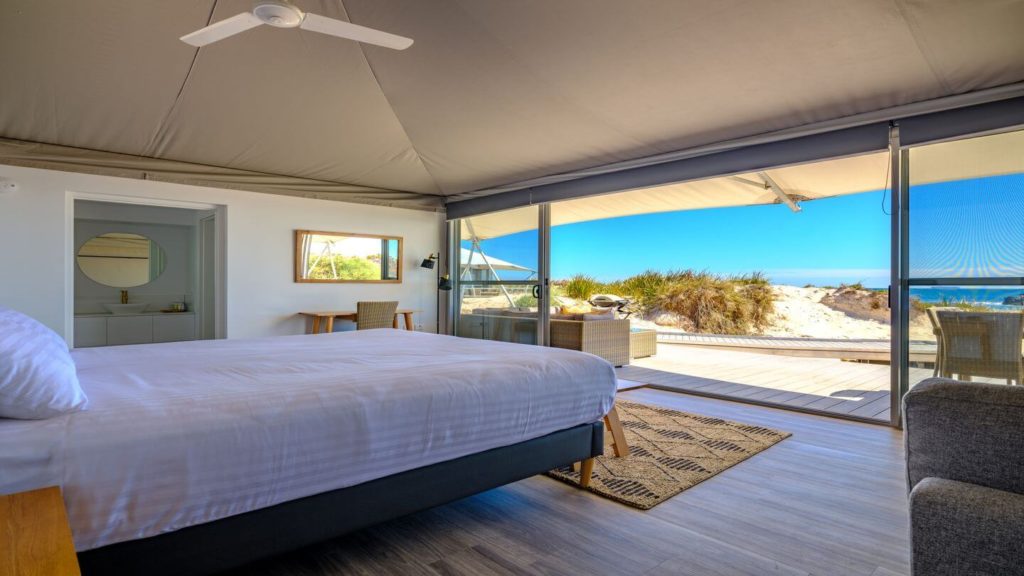 With travel restrictions in place all around the world, many people are looking at staycations to scratch their travel itch this year. We'll see more local travel, especially to less-crowded regional areas, for fresh air and wide-open spaces. More travellers will also want to support their local communities who have been hit hard with business closures and restrictions during the pandemic.
RELATED CONTENT: Domestic travel doesn't just connect you back to your country, it connects you to yourself
When you book a Trafalgar tour, you can rest assured that all of the hotels you visit have been vetted by our team to ensure they adhere to our high levels of hygiene. Head to our wellbeing page to learn more about the protocols and changes we have made to help our guests travel with peace of mind.